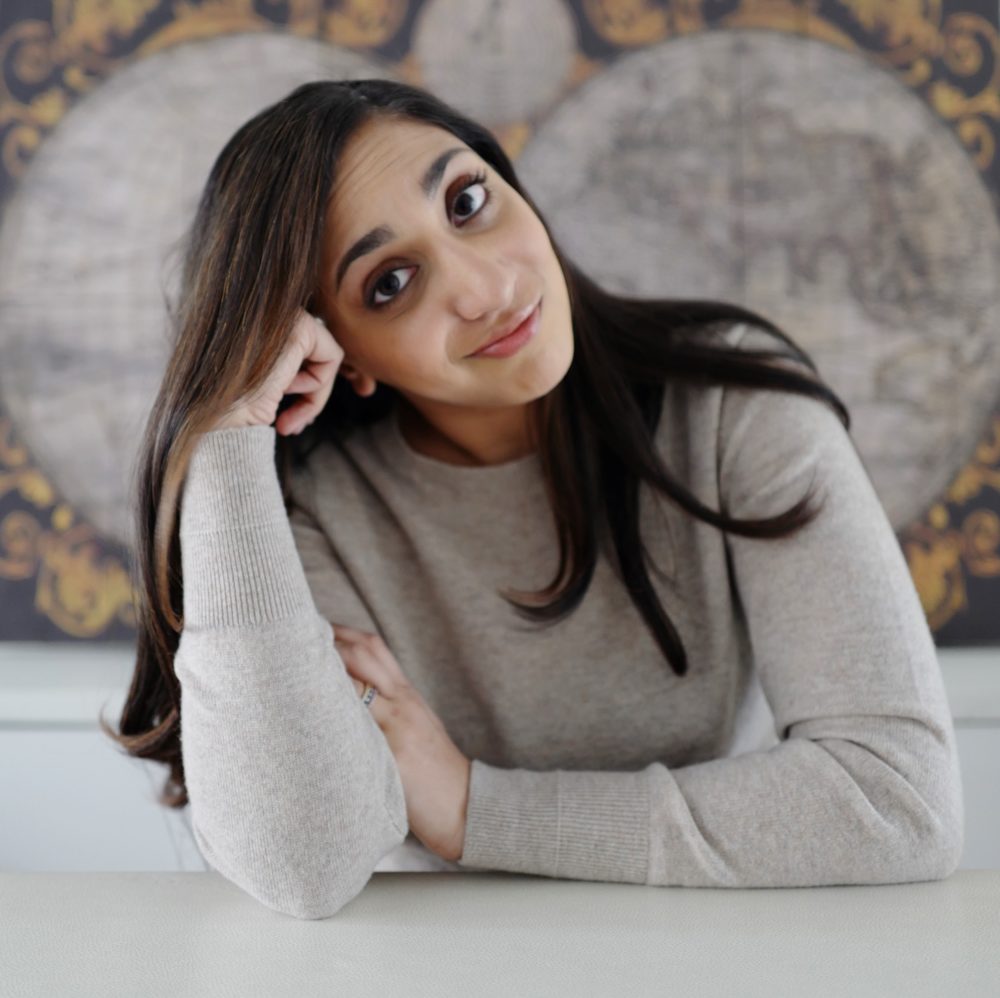 Do I eat eggs or do I make a smoothie?
Should I take the subway or a Lyft?
Do I really need another cup of coffee?
What do I work on first?
What do I wear?
Should I do a mask tonight?
The answers vary from day to day. But having to make each decision, I have found, chips away at my energy and my ability to think critically when it comes to work. There are just some of the decision I make when I'm getting ready in the morning…
What should I have for breakfast?
What should I make my kid for breakfast?
What should I wear?
Do I drink this ice-cold coffee, or buy a new one after drop-off?
What shoes should I wear?
What podcast should I listen to during my commute?
What coat should I wear? Hell, what's the weather today?
Throw in the irrationality of toddlers and the packed subways, and I'm exhausted by the time I get to my office and open up my computer.
This inexplicable exhaustion is called decision fatigue. And I have long suffered from it.
Decision fatigue has been studied since the early aughts, and its impact is clear. The growing number of decisions we make every day and the growing choices for those decisions is causing our brains stress.
Seriously. Your striatum and your prefrontal cortex work in conjunction with every decision that's made, bringing together objective and emotional inputs and signaling your body to execute the decision. When you make a decision early in the day (after a cup of coffee, a reasonably healthy breakfast, and having meditated in the morning), your striatum and prefrontal cortex are firing on all cylinders.
But come 4 pm (a day filled with decisions, a lackluster lunch of cold French fries, and not nearly enough water), your striatum and your prefrontal cortex are both tired and lacking the quality inputs that you fed them in the morning.
The Internet is chock full of general tips on how to mitigate decision fatigue – some good, and some I respectfully disagree with. You probably recognize some of the advice – establish a uniform to wear everyday, schedule your most intense work in the mornings, batch your work tasks and time block.
It's all good advice. But the biggest thing that's helped me is reducing the decisions I make when it comes to meals, outfits, and at home.
Here's what I do to mitigate decision fatigue…
Meals
A Daily Harvest smoothie* is my breakfast three days a week. I take a cup from the freezer and let it thaw before I head to my workout. I enjoy eggs or dinner leftovers on the other weekdays, and indulge in Rho's Froot Loops or pancakes on the weekend.
I make a Purple Carrot meal 3 nights a week. They're flavorful, healthy, and easy to prepare (while also making me feel like a gourmet chef). The cost is worth the convenience for me, and I've found some new go-to meals (truffle potato soup, kimchi quesadillas) thanks to the service. I'm out for dinner 1-2 nights a week, and whip up these burgers on Friday nights.
On Sundays, I prep a lot of Rho's meals for the week and test a few recipes for the blog. We'll eat these throughout the week for lunches or dinners on the nights I don't feel like cooking.
Fitness
Our trainer has been the best investment for us – there's no 'I don't feel like working out' when he shows up at our door at 5:30 a.m. I work out with Benjamin every Monday, Wednesday, and Friday.
On Tuesdays and Thursdays, I'll hop on my Peloton bike and do one of the rides I've bookmarked (which I do every couple of weeks during my Sunday Setup). There are certain rides I love from certain instructors – Ally Love's #FeelGoodRide, Cody Rigsby's Groove Ride, Alex Toussaint's 20 minute HIIT rides, and basically any ride Robin does.
I love yoga (after a Peloton ride or alone), and swear by Aaptiv. I also love their treadmill workouts when I need a break from spinning, their guided meditations, and their strength workouts when I'm traveling. It's the best fitness app I've tried – truly.
Outfits
One of the perks of this blog is having a library of outfits that I love. I do refer back to my own outfits to figure out what to wear that day – this one or this if I have Rho Pharmaceuticals meetings, this one if my day is more casual.
I also keep outfits I'd like to try front and center in my home office. If I love it after a marathon day, I'll typically take a mirror selfie so I can photograph and write about it for the blog.
Rho
We pick out an outfit together every night as a part of his nighttime routine. It only takes a few seconds, but it's easier to do at night than in the morning when I'm rushing to get him ready. I also make sure his backpack is all set and his sippy cup is on the counter so I can fill it with water in the morning.
Rho will only eat two things in the morning – raisin bread toast or idly. I make sure we have one or the other ready to be heated up, and set out his plate and fork. I'll also pour his milk in his sippy cup and keep it in the fridge. Every second I can save in the morning helps.
I always save a little portion of our dinner the night before for Rho to try – a ramekin or so. That's about all he'll eat, but we have the staples of Dr. Praeger's spinach littles, macaroni and cheese, and plain dal and rice on deck in addition to the new dish. If all else fails, he'll eat yogurt rice – and I'll take it.
Home
Having our housekeeper come 3 days a week is the best decision we've made. She takes care of the heavy duty cleaning – mopping and vacuuming, bathrooms, the burners – while we tidy the kitchen and living room every night.
We rely on Amazon subscribe-and-save for our essentials – soap, toilet paper, etc. We have our multiple lists in Instacart for essentials and certain easy recipes (kimchi fried rice, quesadillas, egg roll in a bowl) so it requires as few clicks as possible.
My husband and I handle very different areas of our home – he takes care of the bills, payments, and the technology. I'm onsite for any repairs or assembly and handle all design. The clear division of responsibilities is good for us – we do what we're both good at, and we trust each other to make good decisions.
Work
Writing is a part of my morning routine, and I'll typically get a draft of a blog post written while I'm finishing my 5 Minute Journal, self-care checklist and meditation.
The first part of my day is always reserved solely for Rho Pharma, and I enable Inbox Pause on all my other e-mail accounts while I'm focused on Rho Pharmaceuticals work. I catch up on e-mail, take calls, and do some blog work in the afternoons if time permits. I typically work on the blog after everyone's gone to bed, and I have an incredible editorial assistant that helps edit and format the posts to get them online.
I've found a weekly format that works well for me. On Mondays, I create – work on decks and white papers, write and photograph blog content. I try to stay offline as much as possible on Mondays, but it doesn't always work. Tuesdays and Thursdays are my meeting days – I fill them with calls, in-person meetings, and coffee and drinks dates with friends to catch up. Wednesdays are my consumption mornings – catch up on journal articles and research for Rho Pharma, read all the articles I'd been bookmarking all week and file them for future posts. Wednesday and Friday afternoons are for catching up on work that didn't get done on Monday, and Friday mornings are my time with Rho. I take him to one of his classes, and we go out for breakfast afterwards. While I probably stick to this structure about 75% of the time, it's helped me manage my time and my calendar better.
I set aside a few hours to work on Sunday. Answering any outstanding e-mails and getting Monday's post queued up (if it isn't already) is rewarding and helps me start the week with a clearer head. It doesn't happen every Sunday, but the weeks when it does are always more productive.
Let me take a moment and acknowledge my immense privilege here. I'm short on time but do have the funds to streamline my life, which is why I rely on having help at home and investing in prepped foods versus meal planning and grocery shopping on my own. I have a husband, nanny, and housekeeper to help carry the load at home. I have a team at Rho (Pharma) and am building a team with the blog so I can continue to grow both businesses.
I'm very lucky to be in this position. And I've also worked really hard to get here.
There is a money/time balance that most of us contend with, and ways we can reclaim it based on that balance for the each of us. There are also women who are short on time and money, and I think it's important that we acknowledge them as well. They are the strongest people I know, and I can't fathom how I would manage in I were in their shoes.
If you're able to reflect on your day and look at areas where you can reclaim some time and mental energy, you are lucky. And you owe it to yourself to do so.
Here's how I keep my inboxes under control, stay focused on work, and the rare times I multitask.
I'd love to read how you're reclaiming your sanity and your time. Share it below!