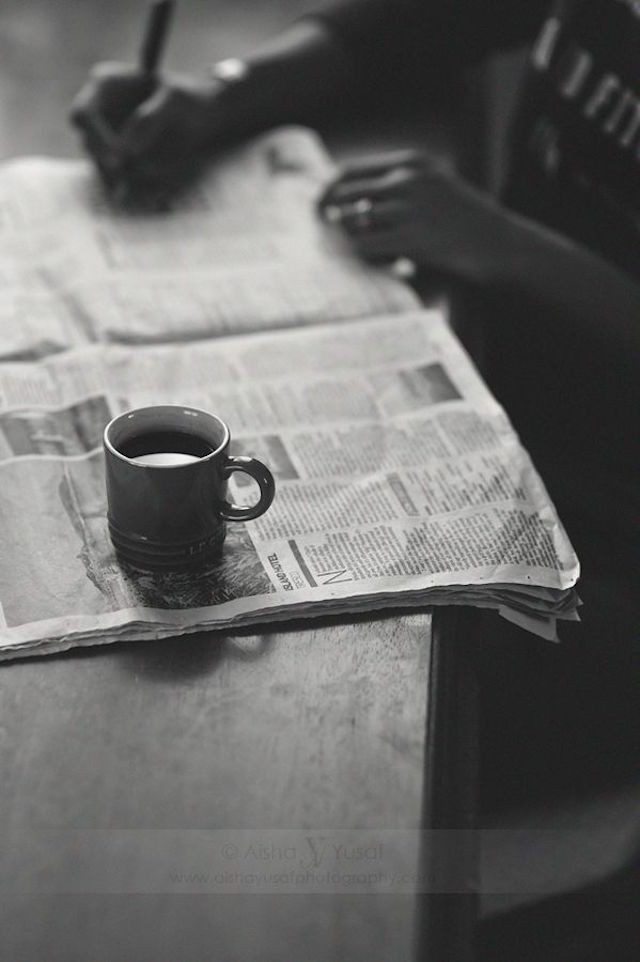 The irony of this post? It took me a record-number of attempts to sit down and write it before I finally got it done.
Thank goodness for my routines (outlined below), the Hamilton soundtrack, and a matching hat.
Getting in the 'zone'
Schedule smartly. I schedule writing or focused project work for the mornings, and meetings/calls/emails for the afternoons. I follow a very specific morning routine that helps me phase into work mode. No matter how much I've tried (or how much caffeine I consume), I just can't get focused my mentally intense work come afternoon. Which is okay, because my inboxes have most definitely filled up and need some serious
Develop a routine. Having a set of tasks that signals my brain that it's time to work has been incredibly helpful (I wasn't kidding when I said I'd be talking about routines). I'll go into greater detail on it later, but it basically involves a 5 minute meditation to a song on repeat, writing out my to-do list for the day, and making a cup of tea. My first task is a warm-up, of sorts – writing the outlines of next week's posts, doing a braindump in Workflowy, researching new charities to pitch Bridge2Act to.
Block distractions. I have zero self-discipline when it comes to the lure of social media and e-mails (also, tacos). I pause all my e-mail inboxes and start a Forest session to track my time and prevent me from visiting any of usual web haunts. Sometimes I'll even start a StrictWorkflow session to block access to my rabbit hole websites. I have yet to find a solution to my taco binges – but welcome any and all suggestions.
Staying in the 'zone'
One task, one time. My days of multitasking are long gone – unless it involves watching old episodes of Grey's Anatomy while folding clothes. When it comes to work, I can only do one thing at a time, and preferably focus on it all day. I reserve Mondays for strategic planning and writing (blog posts, upcoming guides, newsletters, and the link) and Fridays for administrative work (accounting, organizing, and all that boring stuff). The mornings of Tuesdays-Thursdays are set aside for focused project work, and I take meetings and calls during those afternoons. I check my e-mail three times a day – first thing after my morning routine (and mainly to delete the unnecessary stuff), after my morning work block, and again in the evening. The only exception is when I'm cold-e-mailing charities and publishers about Bridge2Act, and I usually set aside a morning block Tuesdays-Thursdays to do that every week.
Race against the clock. I swear by the Pomodoro technique (25 minutes of focused work, 5 minute break). Setting a goal of how many pomodoros a task will take (and trying to match/beat that projection) has been instrumental for me. I use Forest's Chrome plugin and app as my timer and a way to block the distracting websites I may linger too…
To-do lists, the smart way. My goal is to accomplish 3 key tasks every single day. The days I do less, I feel a pang of laziness. The days I attempt to do more, the quality of work suffers. Creating my to-d0 list in the morning doesn't work for me either. If I want to start the day on the right foot, writing the to-do list has to be a part of my evening routine the day before. The list is task-specific – not e-mails, meetings, or anything else. I'll log all my activities in my 'got done' page I scribble down everyday, and review those items at the end of the week to see where I spent my time, what I did, and what I can do to improve the next week.
I'll be detailing my routines around starting and ending my workday, as well as my 'getting back on track' one, in a future post. In the meantime, here are my FAVORITE products (most I use every single day) to help me get things done and stay focused.
BOOKS
APPS
PRODUCTS
PLAYLISTSÂ (all via Spotify)
image via