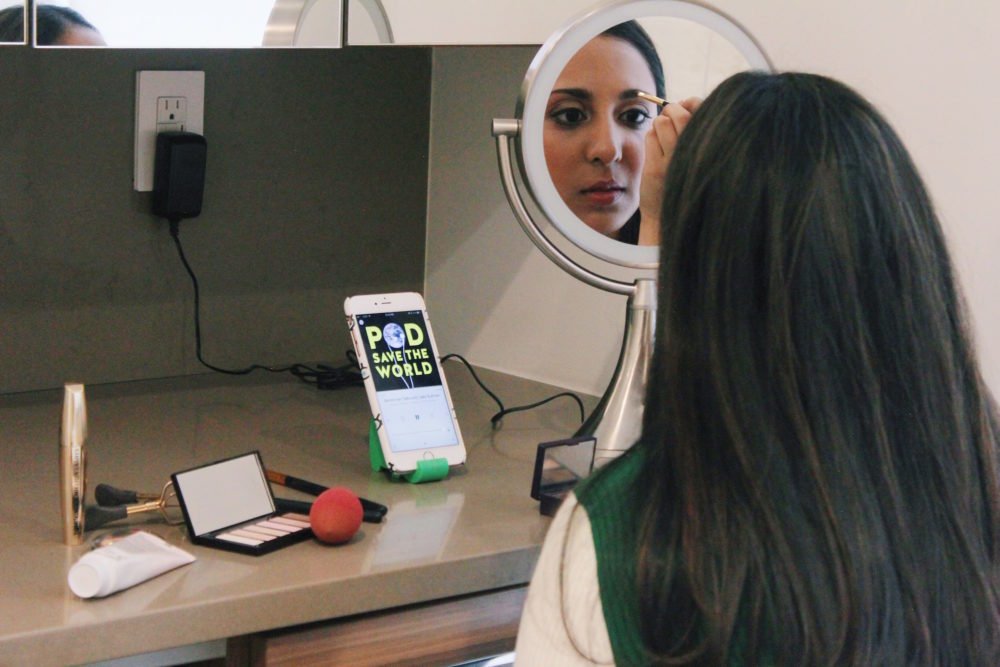 Multitasking is getting a bad rap lately.
And I agree – to a point. When I'm in 'create' mode, I block out all distractions and focus on writing, working on decks, and even e-mails for a solid block of time.
But washing dishes, putting away laundry, or going through my skincare routine doesn't require the same level of focus. Neither does watching Southern Charm or getting through the latest Tim Ferriss Show episode.
When it comes to multitasking, there are ways to do it effectively. I tend to follow these four guidelines when I do it:
Limit it to mentally light work
Only do two activities at one time
Set timers
One device at a time (I typically stream shows, videos, and podcasts from my iPad, and will close all other apps on my iPhone when I'm on it).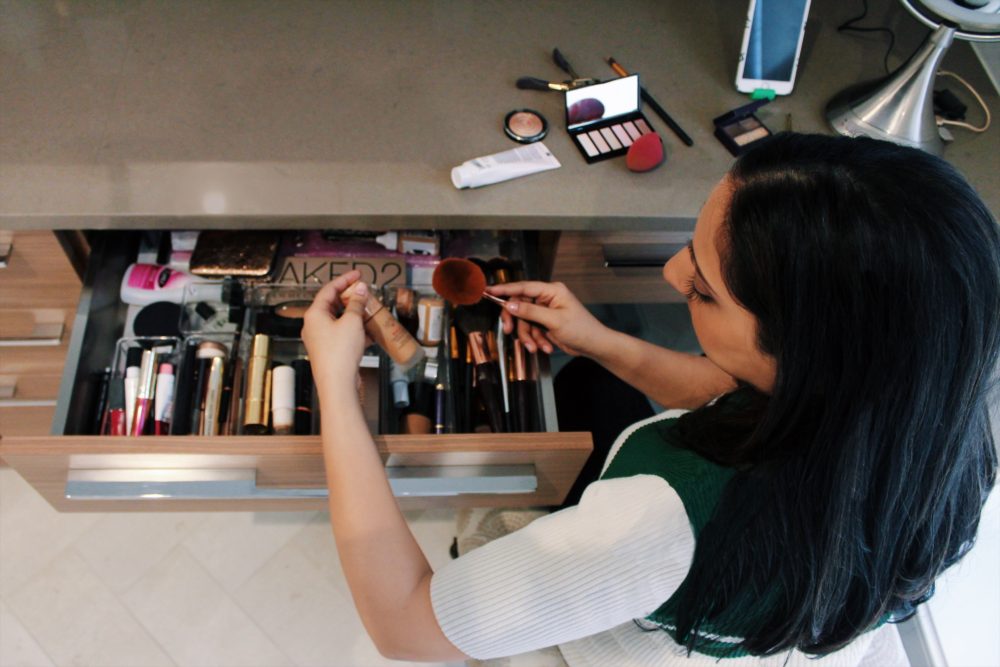 Self explanatory, no? Here's when and how I multitask during the day…
Podcast + getting ready in the morning
I've resigned myself to the fact that I'm never going to catch up on all my podcasts – and that's okay. But I get through the episodes I'm particularly interested in while I'm getting dressed, putting on my makeup, and getting out the door. Because I'm not making any key decisions (I pack my bag and set out my clothes the night before), I'm going through the motions and can pay adequate attention to the latest Pod Save The World or Being Boss podcast.
Reality TV + chores
Tidying the kitchen is something I do every night before bed – and I kind of love it. While I'm washing the dishes and wiping down the counters, I'll fire up the latest episode of Southern Charm or Real Housewives of New York. It's a win-win – my home stays clean, and I get to stay up-to-date on the latest drama without feeling like I'm wasting my time.
Well, too much time. Sometimes I'll even throw on a face mask before cleaning when I want to up the ante. I live a wild life ;)
E-mails + commuting
Whether I'm in the subway or in a cab, I use the time to catch up on e-mails that don't require lengthy responses – scheduling calls and meetings, answering quick questions, or shooting off 'thinking of you!' notes to friends I haven't talked to in a while. I spend anywhere from 30-90 minutes commuting a day, and using this time to stay on top of e-mails has been incredibly productive. Spark's e-mail app is excellent for mobile devices, and makes it easy to organize and manage your inboxes.
YouTube + getting ready for bed
I could watch YouTube for hours – and have. And other than a new way to apply concealer, I don't have much to show for it.
I keep my YouTube binges restricted to the 10-15 minutes I'm getting ready for bed every night. I'm sure listening to calming music or practicing mindfulness would be a better use of this time, but I enjoy these bites of brain candy as I'm swiping an exfoliating mask or letting a mask do its magic.
What are your multitasking moments? How does it help/hurt your productivity? COMMENT below and let me know!
P.S – my daily 3 news reads, Sunday routine, and how I read a novel every week.