It's pretty clear why Scandinavian countries are among the happiest in the world.
The food is outstanding. The cities are meticulously clean and well planned. Healthcare is free. The locals are always moving about, walking at a fast clip or biking around (hello, endorphins). Spas are not a destination, but a regular ritual.
4 days in Stockholm were not enough. But it was a perfect mini-vacation that recharged, refueled, and re-inspired me.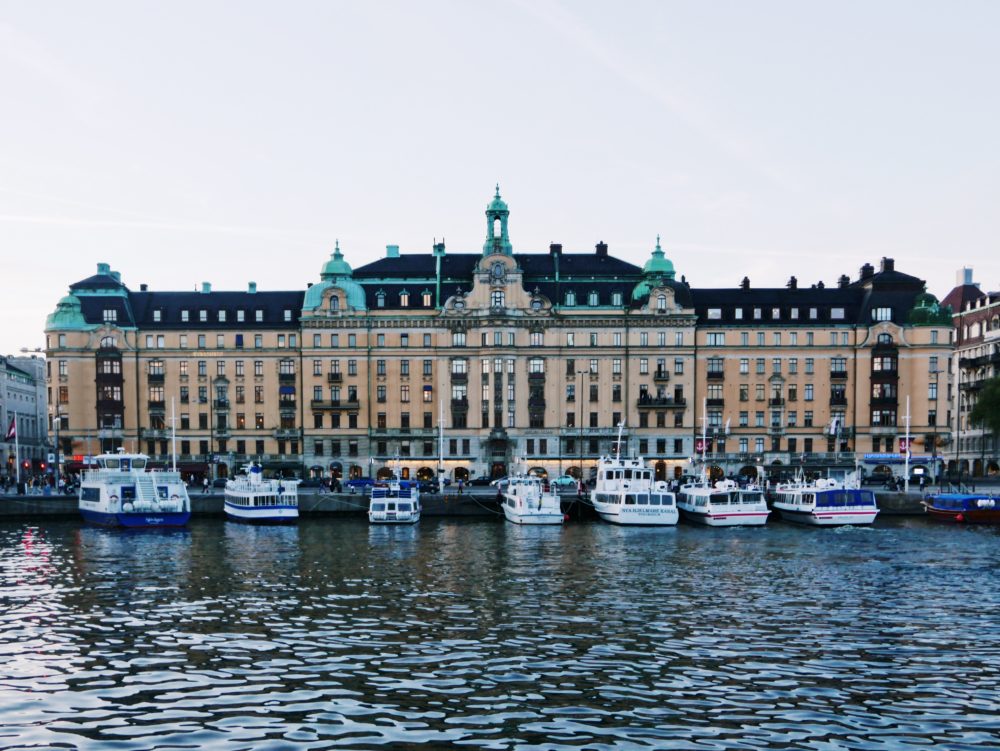 Day 1
Our flight landed around 8:30 a.m, and we quickly made our way into central Stockholm and to the Grand Hotel. Our room wouldn't be ready for hours, but we made our way to the massive breakfast buffet and filled ourselves with strong coffee, delicious pastries, fluffy scrambled eggs, and some traditional smoked fish.
We had the foresight to pack our swimsuits, a fresh pair of clothes, and our toiletries in our backpacks so we could go straight to the spa. Our massages weren't booked until 11 am, but we got to enjoy the expansive spa at the hotel (free for hotel guests to use). I followed the attendant's recommendation and did the sauna and cold bath three times before taking a long hot shower. We also enjoyed the warm pool and the hot tub before we were called for our massages.
After sleeping upright for 8 hours, the massages were necessary.
We enjoyed the relaxation room with tea and water after the massages, and then quickly showered and got ready. Our rooms still weren't ready, but we were ready to explore.
Walk through Berzelii Park
We decided to leave for dinner early so we could explore the area around our hotel. We strolled along the water and through Berzelii Park, a charming little square where locals spread out blankets and picnicked with bread, cheese, and wine. We enjoyed the music of the live performers, the smell of the grass and the warmth of the sunshine, and just relaxed. For a solid 10 minutes, anyway.
We made our way through the shopping district and to the evening's restaurant – Sturehof.
Sturehof is a bustling, busy restaurant whose patio is the ultimate post-work destination, The inside reminded me of a New York restaurant – tables nestled next to one another, waiters flitting around, and the constant pop of wine bottles being opened.
The menu is seasonal, local, and prioritizes the freshest ingredients. We started with champagne and oysters, and I enjoyed the razor clams as my main. My husband opted for the fried pike persch, which was delicious. We ended the meal with the court dessert, which was not to be missed.
Full, happy, and feeling a little tired, we made our way back to the hotel and quickly fell asleep.
Day 2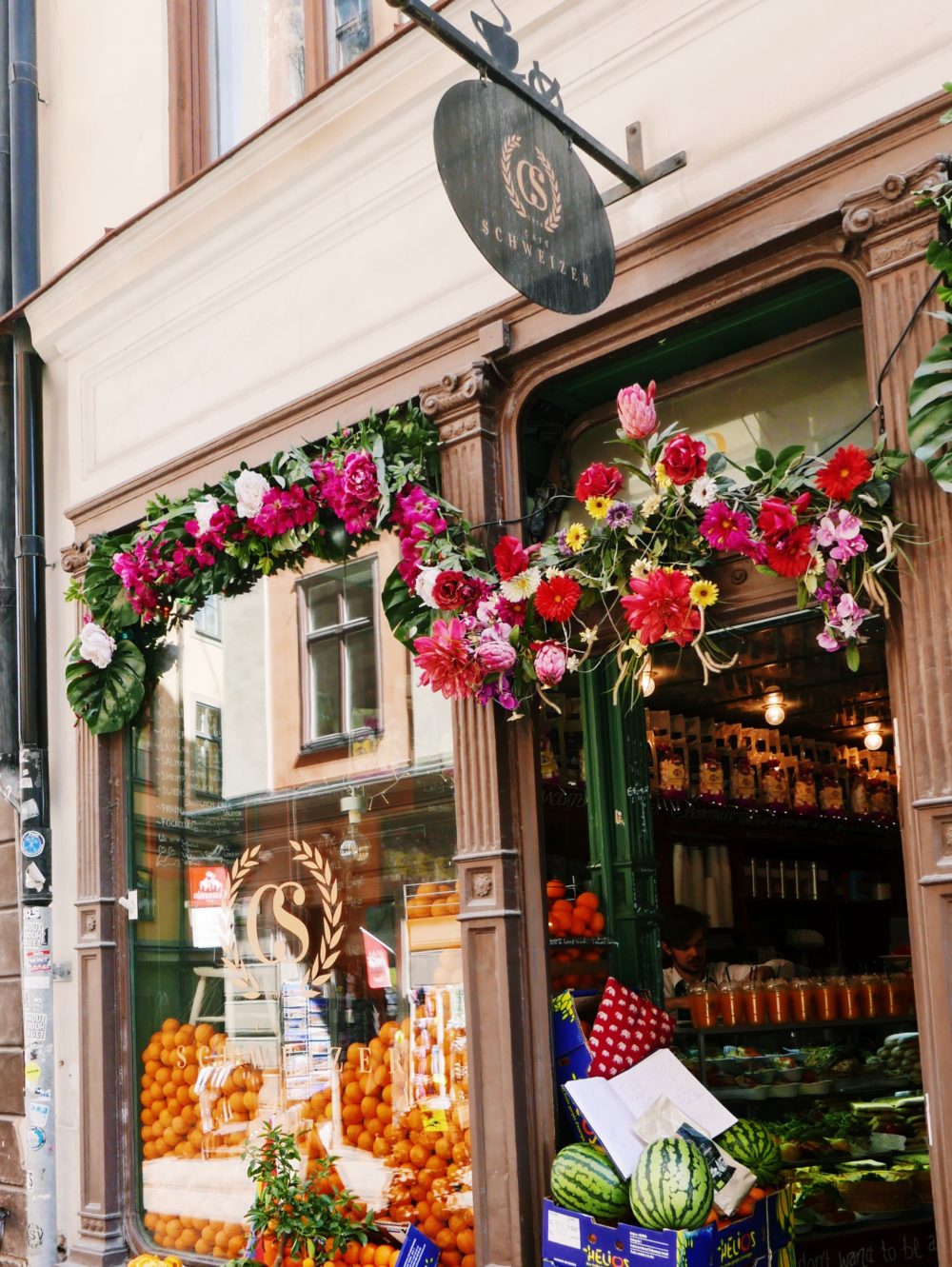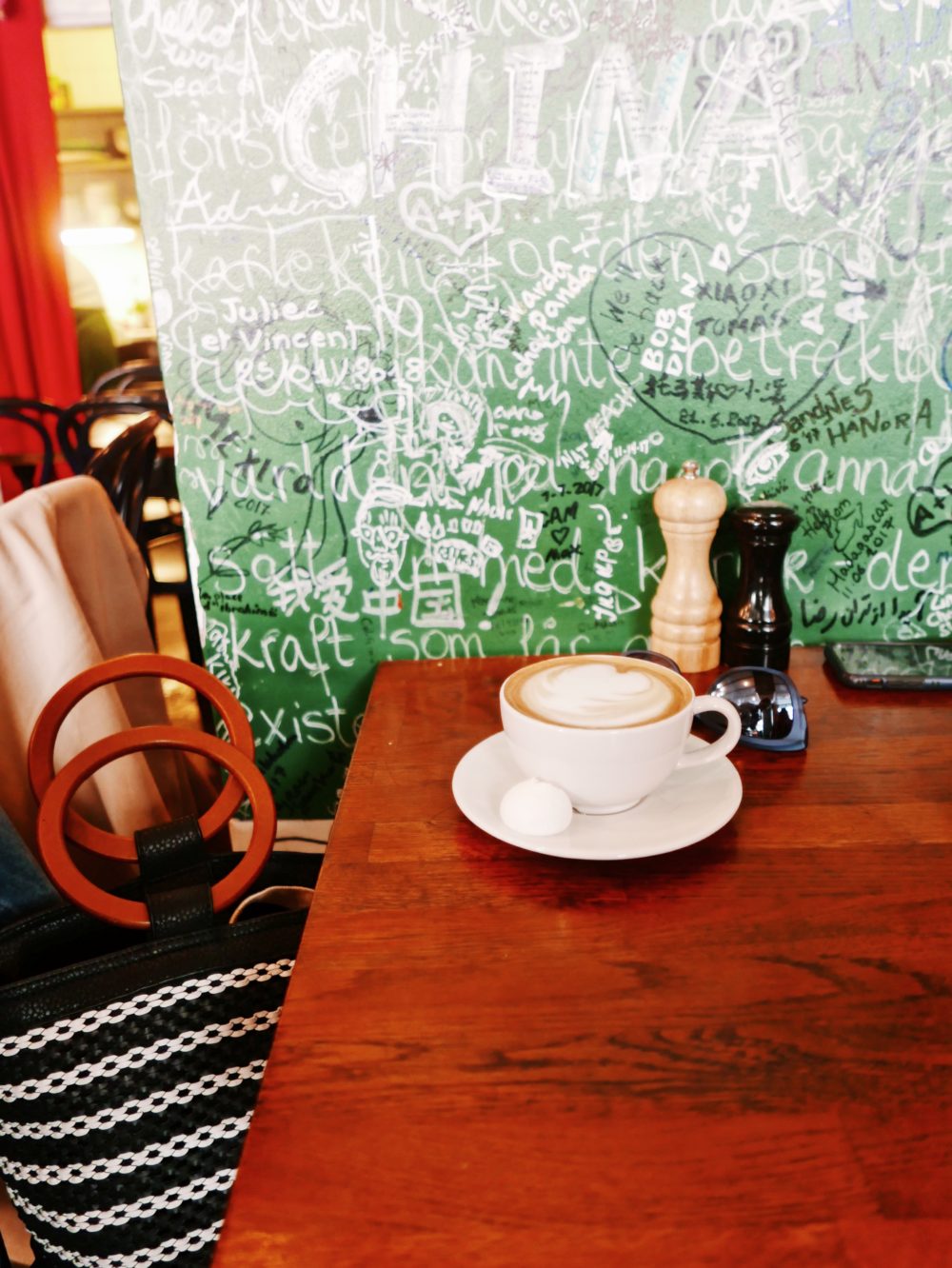 A word to the wise Рgo to Caf̩ Schweizer for breakfast, and get here early before the scrambled eggs run out. Because they will.
This cozy cafe, tucked inside Gamla Stan (Stockholm's Old Town), was my favorite spot for a filling breakfast. The coffee arrives in giant bowls and accompanied by cloudlike meringues. The scrambled eggs are fluffy and perfectly seasoned (1 order is enough to share between two people).
And the fresh squeezed orange juice is not to be missed. I'm still thinking about it.
The café opens early, which is exactly when you should go. It's the perfect fuel for a long day of exploring.
If you're going to be in Gamla Stan for breakfast, it's worth spending an hour to wander around the cobblestone streets and marvel over the historical architecture.
And there's no better place to do both than the Stockholm Cathedral. It's the city's oldest church, and truly stunning. There used to be an obelisk with a beautifully sculpted base by the entrance, but it's been mysteriously removed (for renovations, I hope).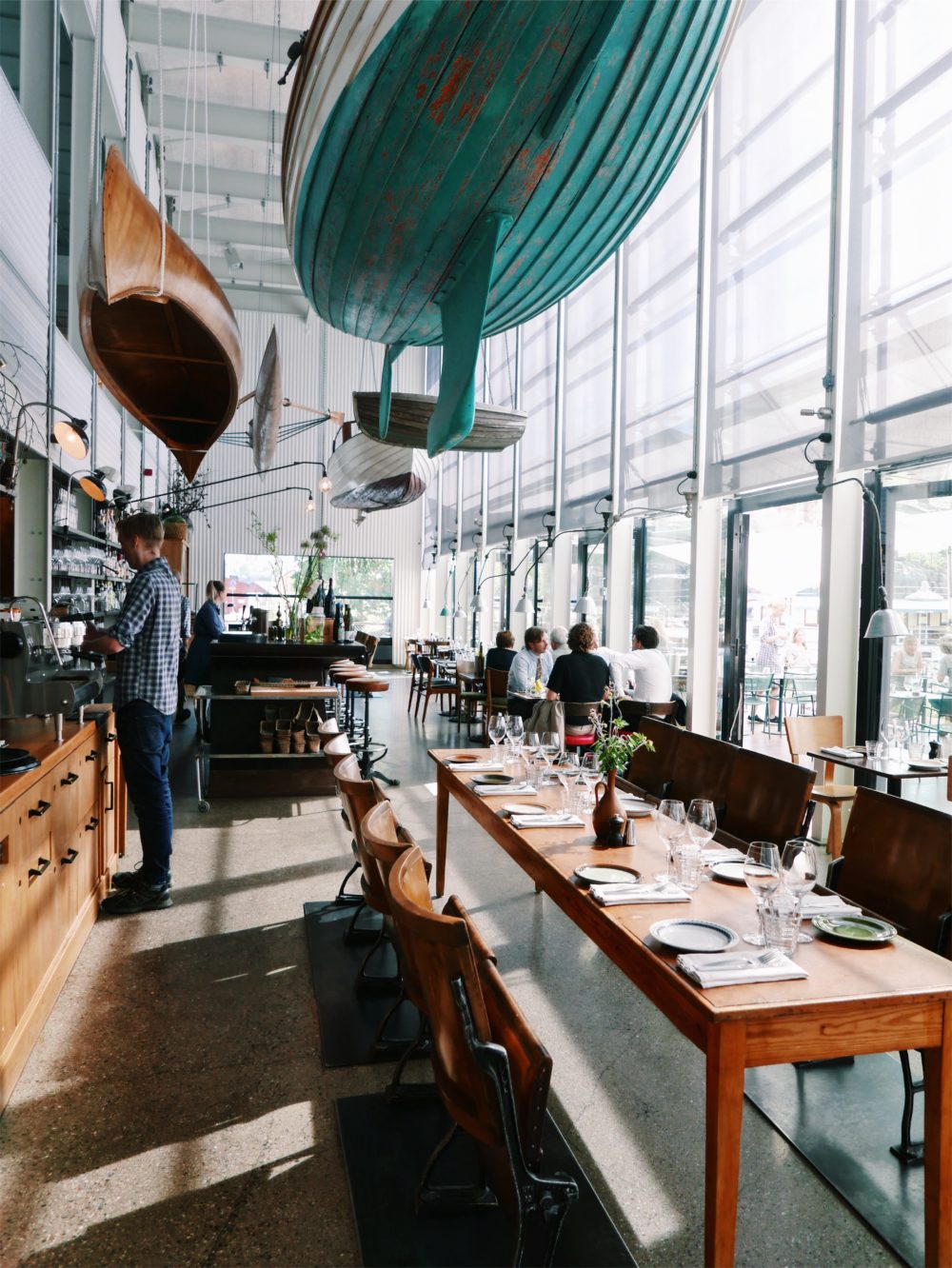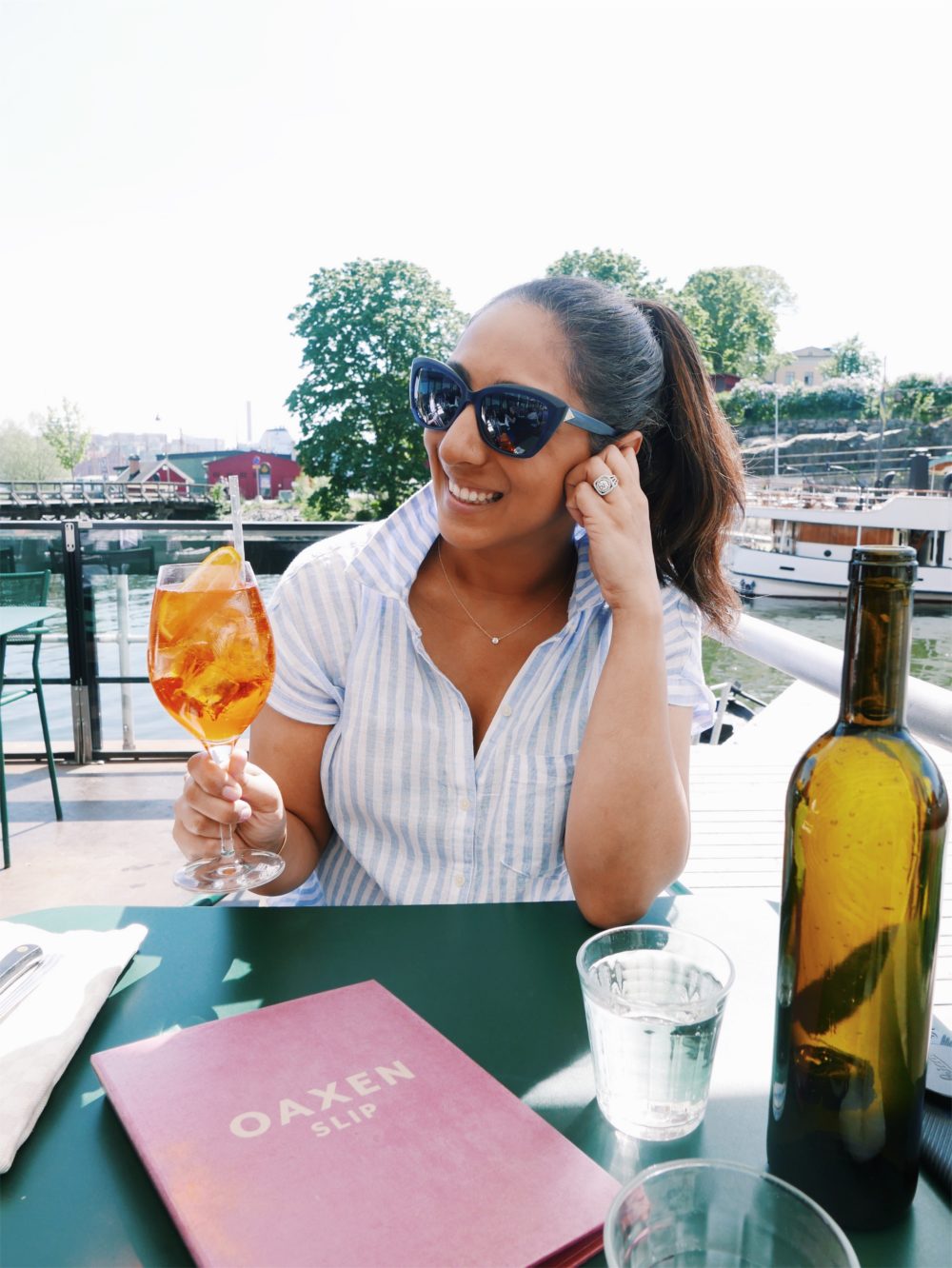 We took the scenic route to lunch, circling back to pass our hotel, walking through (random island name), and hopping on the ferry to (island where Oaxen is). A word to the wise – download the SL-Journey planner and tickets app to easily purchase ferry and train tickets for Stockholm's public transport.
I digress. We made the short walk through the amusement park and over to Oaxen Slip for an incredible brunch. We sipped on Aperol Spritzes, feasted on xxxx, a kale salad, and fries.
And bread, of course. We also split an ice-cream before paying the bill and making our way back to the ferry, and back to Gamla Stan.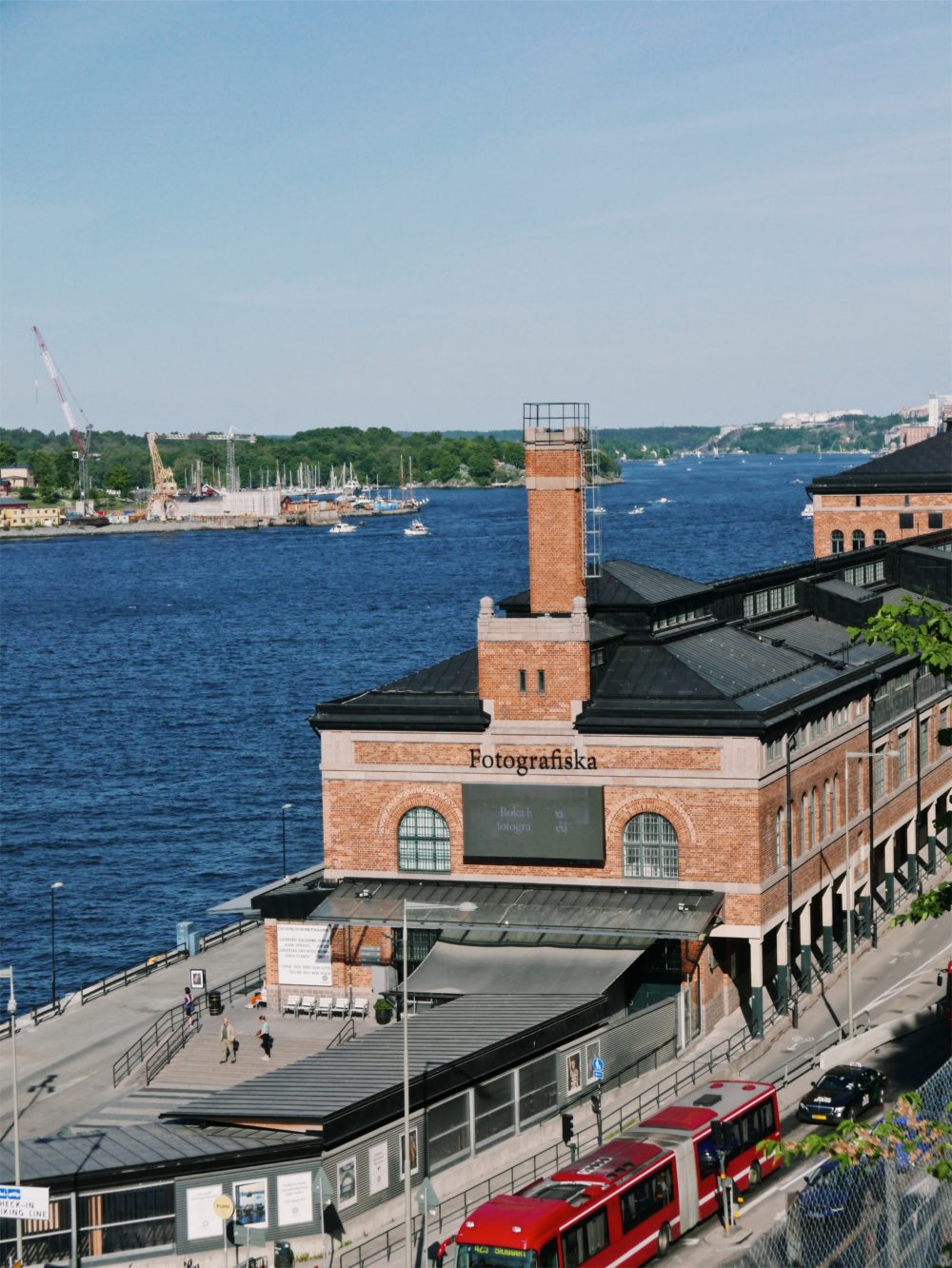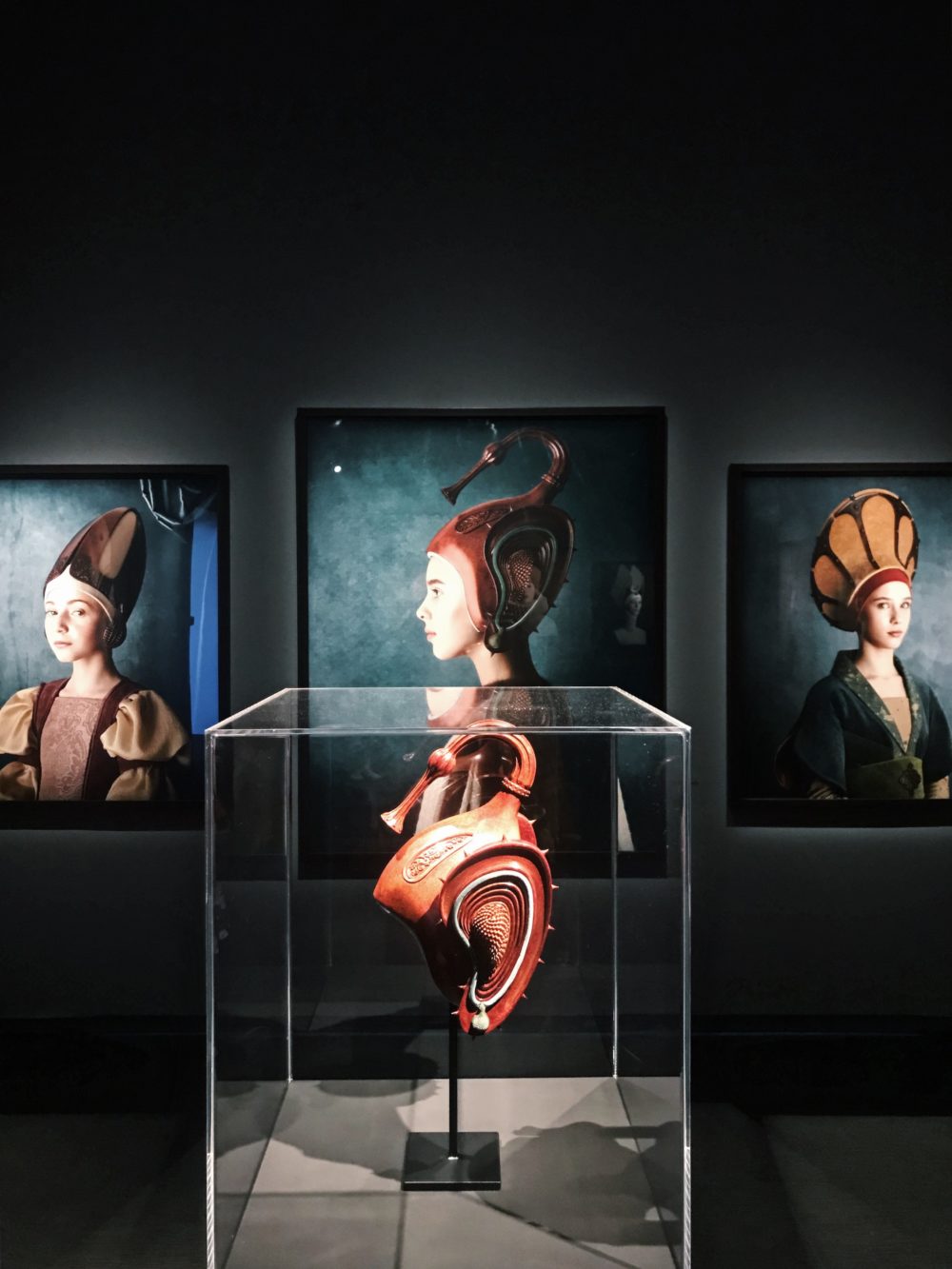 It's a long walk from the ferry stop to Fotografiska, but it's worth it.
The museum is incredible.
We spent just under two hours taking in each exhibit. We saw Cathleen Naundorf's fashion photography, Abbe Hassan's Gold (a short film centered on 3 sisters in Syria, living among the war), Hans Strand's aerial nature photography was a sobering exhibit, and we could only watch a couple of minutes of Anna Clarén's "When Everything Changed", a family video art piece on a family learning how to parent their special needs son. Christian Tagliavini's mind-blowing portraits was our mutual favorite, and an exhibit that we still talk about today.
It's a good thing that Fotografiska is opening a New York location. I, for one, can't wait.
We made the long walk back to Gamla Stan for cocktails at Tweed, a relaxed rooftop bar with serious English garden vibes. We enjoyed perfect negronis while people watching and falling into a companionable silence that comes with being married for 7 years.
It's a vacation, after all.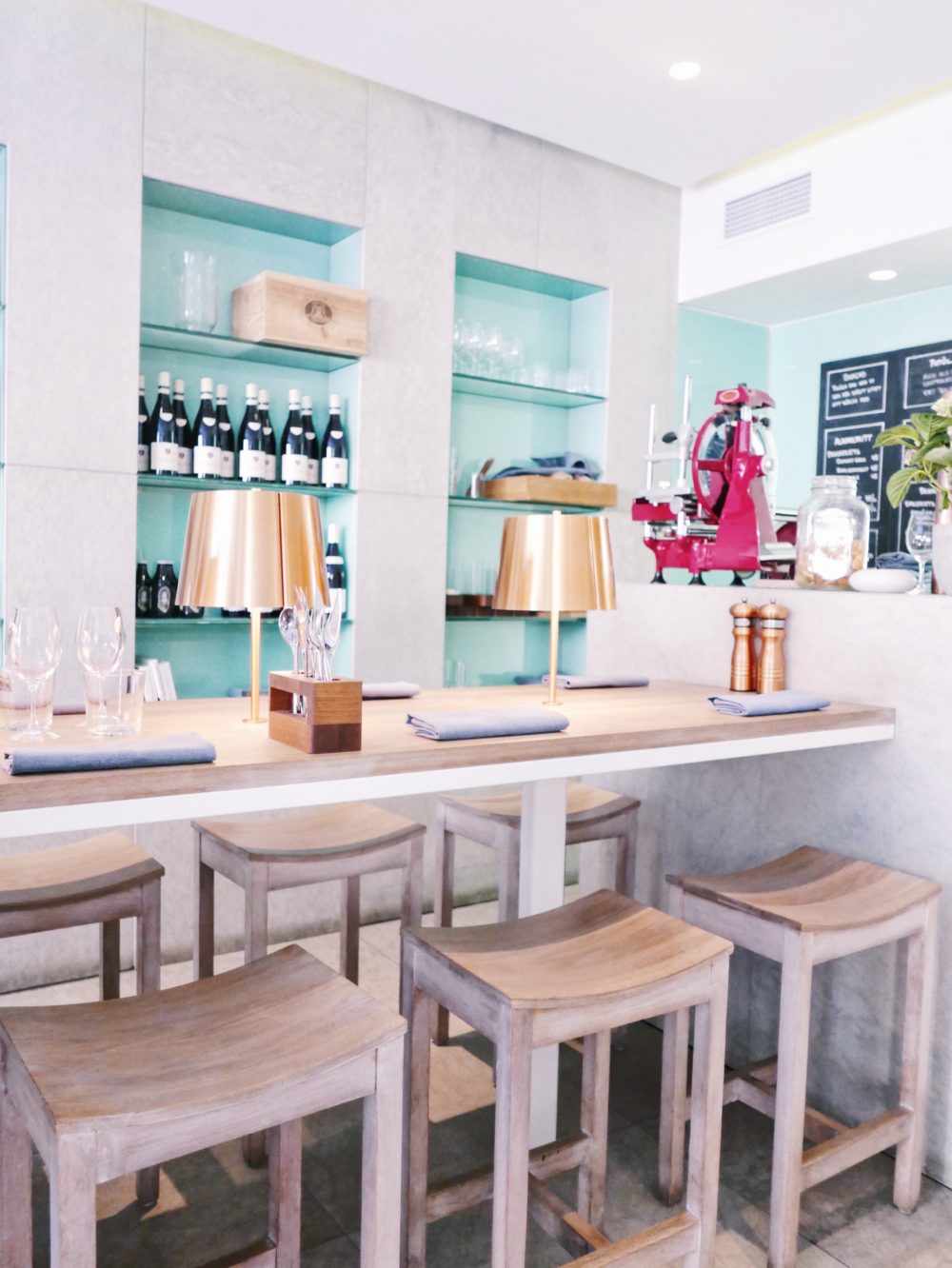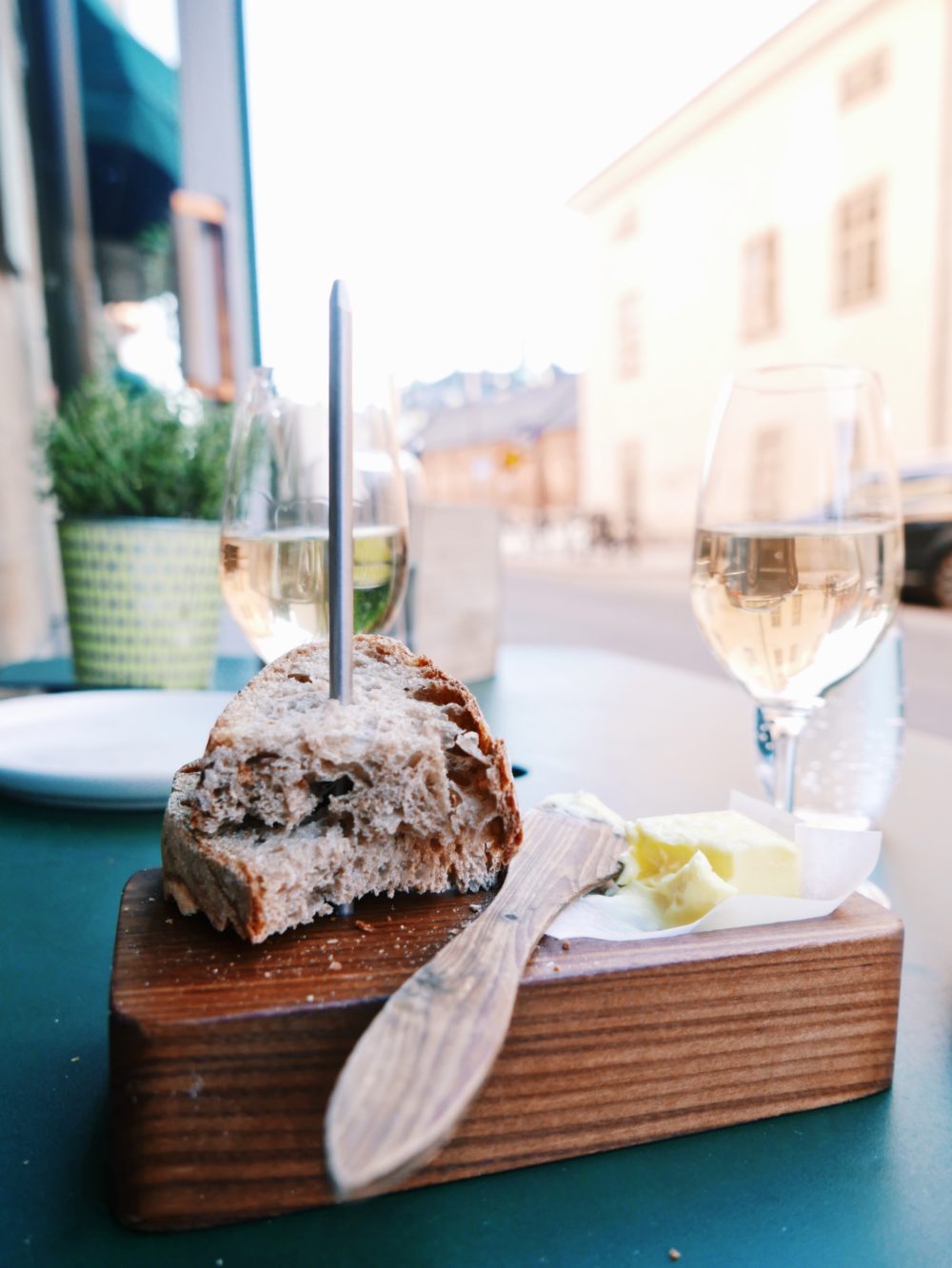 After walking a solid 12 miles that day, we were ready for dinner. And Specereit didn't disappoint.
The cozy restaurant is tucked in a residential street, with two large communal tables inside and two small tables outside. We opted for the latter, and quickly settled into glasses of champagne and the bread basket.
Dinner was made up from a number of small plates, each better than the last. Like Sturehof, the menu is subject to local and seasonal produce and food, which means every dish is outstanding. We had the (insert food here), and finished with XXX for dessert.
Completely stuffed and a little jet-lagged, we made our way back to the hotel around 9:30, as dusk began to fall over Stockholm. They're not joking when they talk about their summer White Nights in Scandinavia and Russia.
Day 3
Two words – cardamom buns.
I'm still dreaming about them.
Fabriqu̩ is the most Instagrammable caf̩ we visited in Stockholm. Marble topped tables, pale pink bistro chairs, and teeny tiny tiles dotting the floor complemented the main attraction for the caf̩ Рthe pastries.
And the cardamom buns specifically.
We enjoyed the quiet café, our strong coffee, and the cardamom buns we each ordered for ourselves. They're too good to be shared, and I recommend you order one to go in case you get a craving during the day.
Which you will. Be sure to grab some napkins on your way out as well.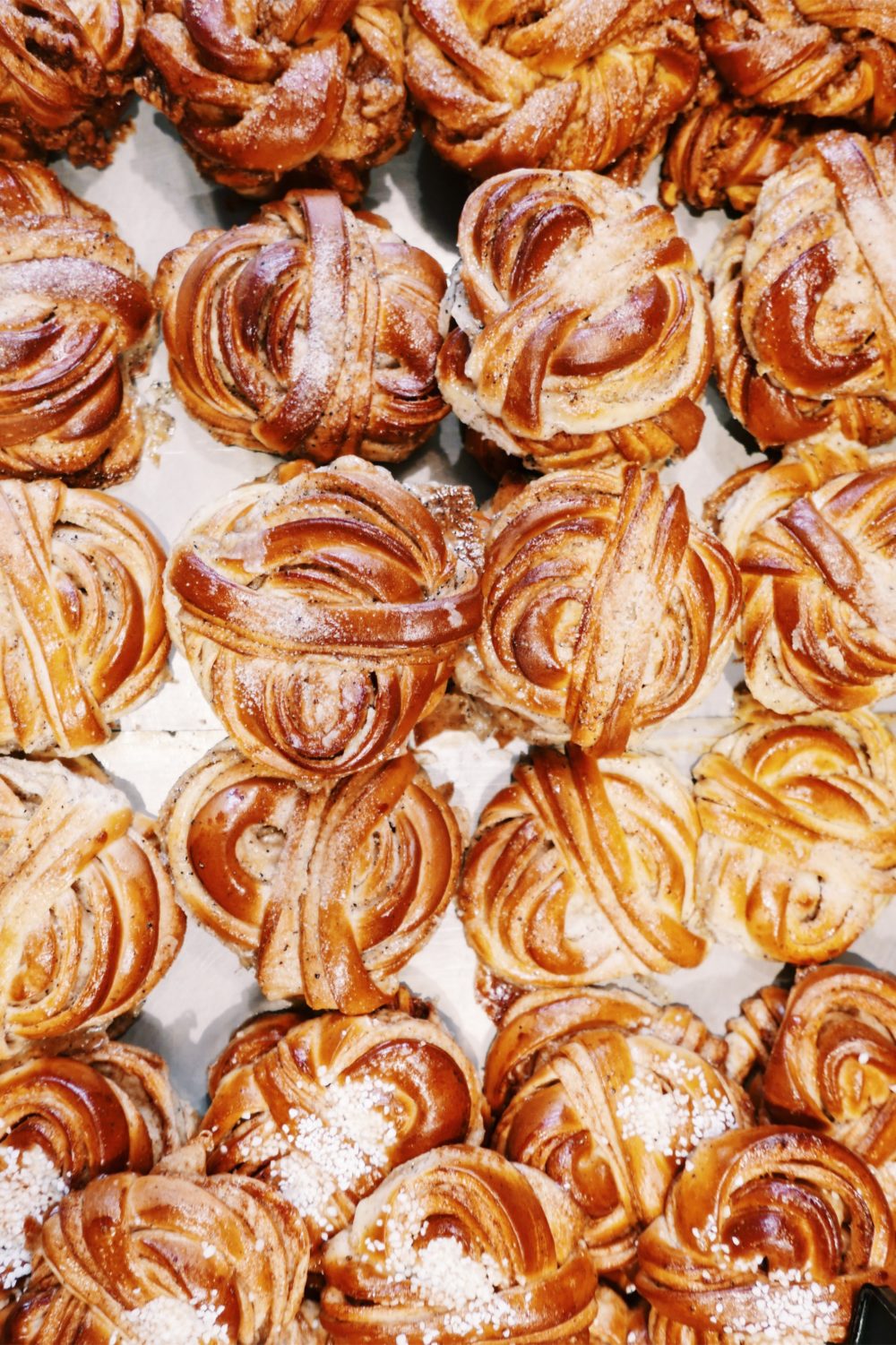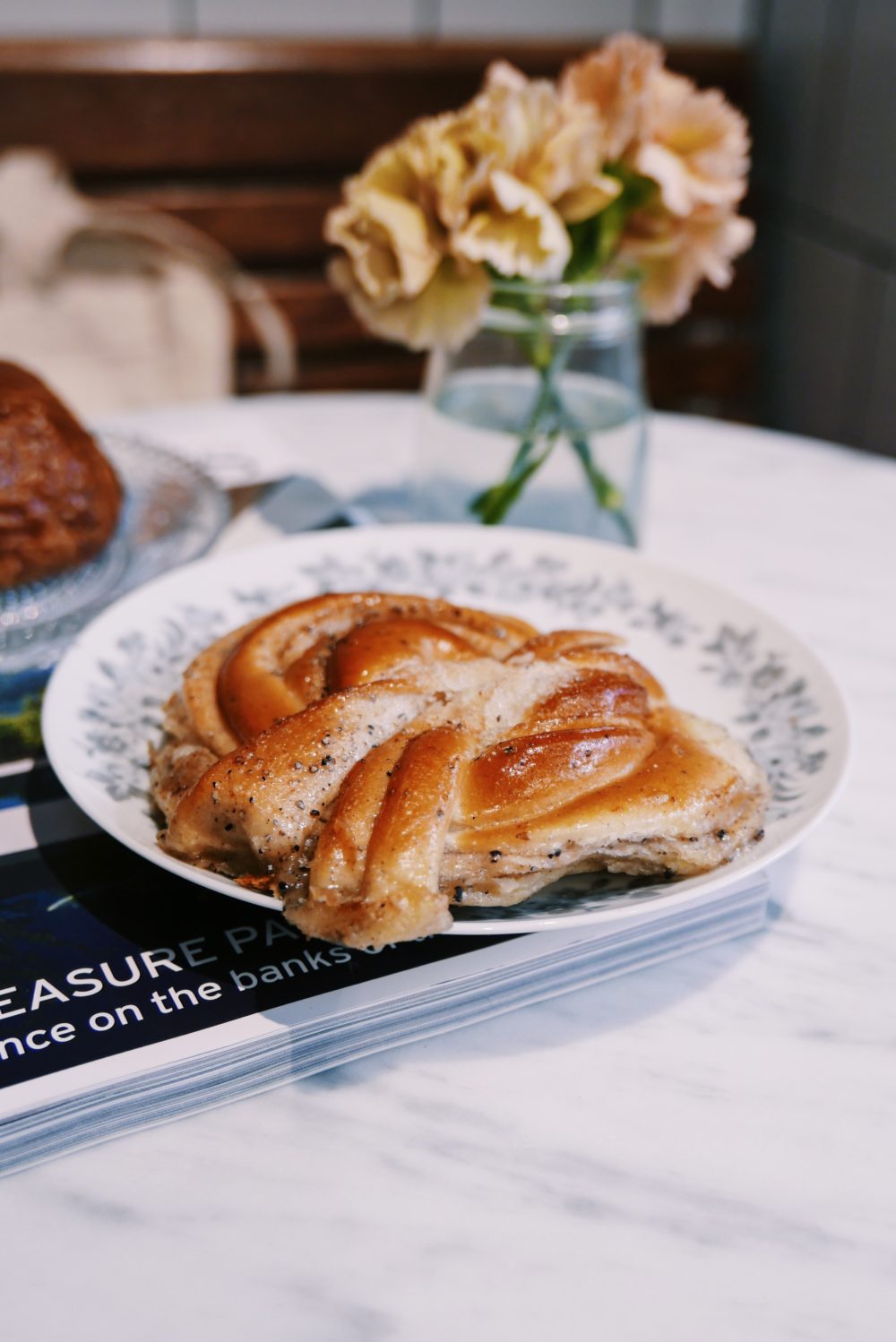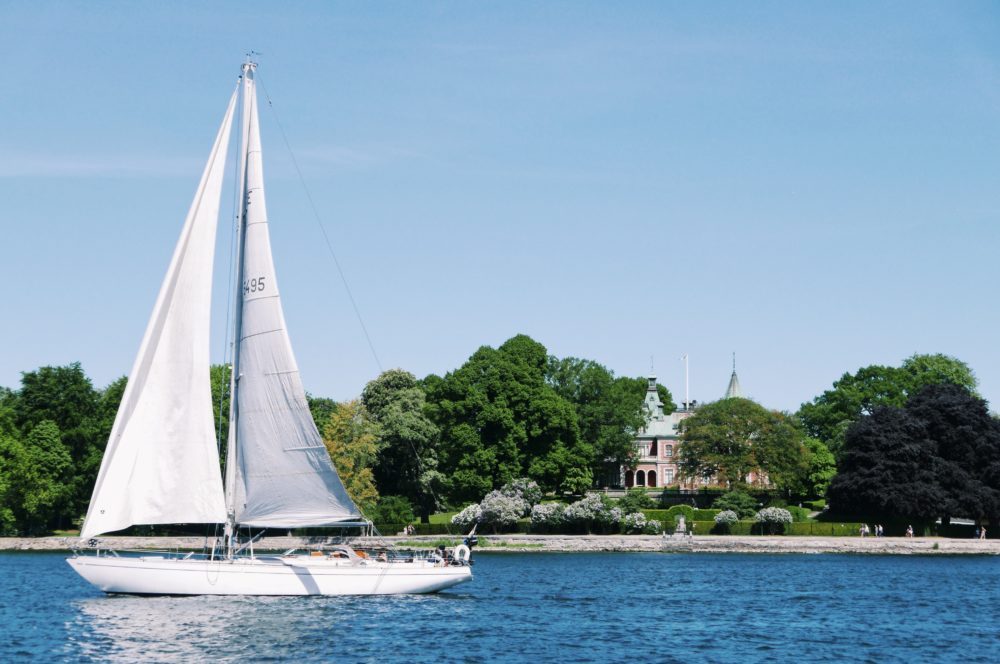 We thought  we were boarding a boat for a 3 hour tour of Stockholm. We instead boarded the boat for Fjäderholmarna, a charming island in Stockholm's archipelago.
No cars. No buses. Very few stores and restaurants.
I loved every bit of this island.
We walked in literal circles, making sure there was nothing we were missing on the isle. We settled at a small outdoor café, and into the hammocks strung between their tall trees. Swaying in the hammock, reading this book and sipping hot cocoa, was one of my favorite memories of the trip.
No rushing to the next stop of the agenda. No snapping of pictures. No frantic checks of my phone for e-mail updates or checking in on Rho.
It was bliss.
After we headed back to Stockholm proper, we made our way a few blocks to Riche.
It's French-Swedish cuisine, and it's as delicious as it sounds.
We feasted on Swedish meatballs, one of the best burgers I've ever eaten, and glasses of champagne. It wasn't until we sat down that we realized why the restaurant felt so familiar – we had dined there for dinner during our first trip to Stockholm, just 4 years before.
Worth the return trip? Absolutely.
After a decadent lunch, we wandered up towards the Humleg̴rden Рbut not before making a pit stop.
The monkey lamp I'd been hunting for years was in the window of Plan Ett, and I dragged Sri inside.
The store is a design lover's dream. It's Stockholm's version of ABC Home, and worth the stop to wander around. I took in the gorgeous textiles, the funky light fixtures, and the gorgeously decorated vignettes throughout the store.
I wanted everything. Walked out of the store with nothing, despite my temptations. Left feeling inspired for a future design project.
Humlegården is one of Stockholm's largest parks. And on a gorgeous sunny day like ours, everyone was out having picnics, chasing their kids, and simply enjoying the gorgeous weather.
We joined in. We settled on a bench and just sat, watching parents run after wobbly toddlers and groups of co-eds enjoying their picnics.
This was the part of the trip where we missed Rho madly. He would've loved running around the park, and Stockholm in general. We FaceTimed my in-laws for a quick update, and returned to our Kindles for some more reading time outside.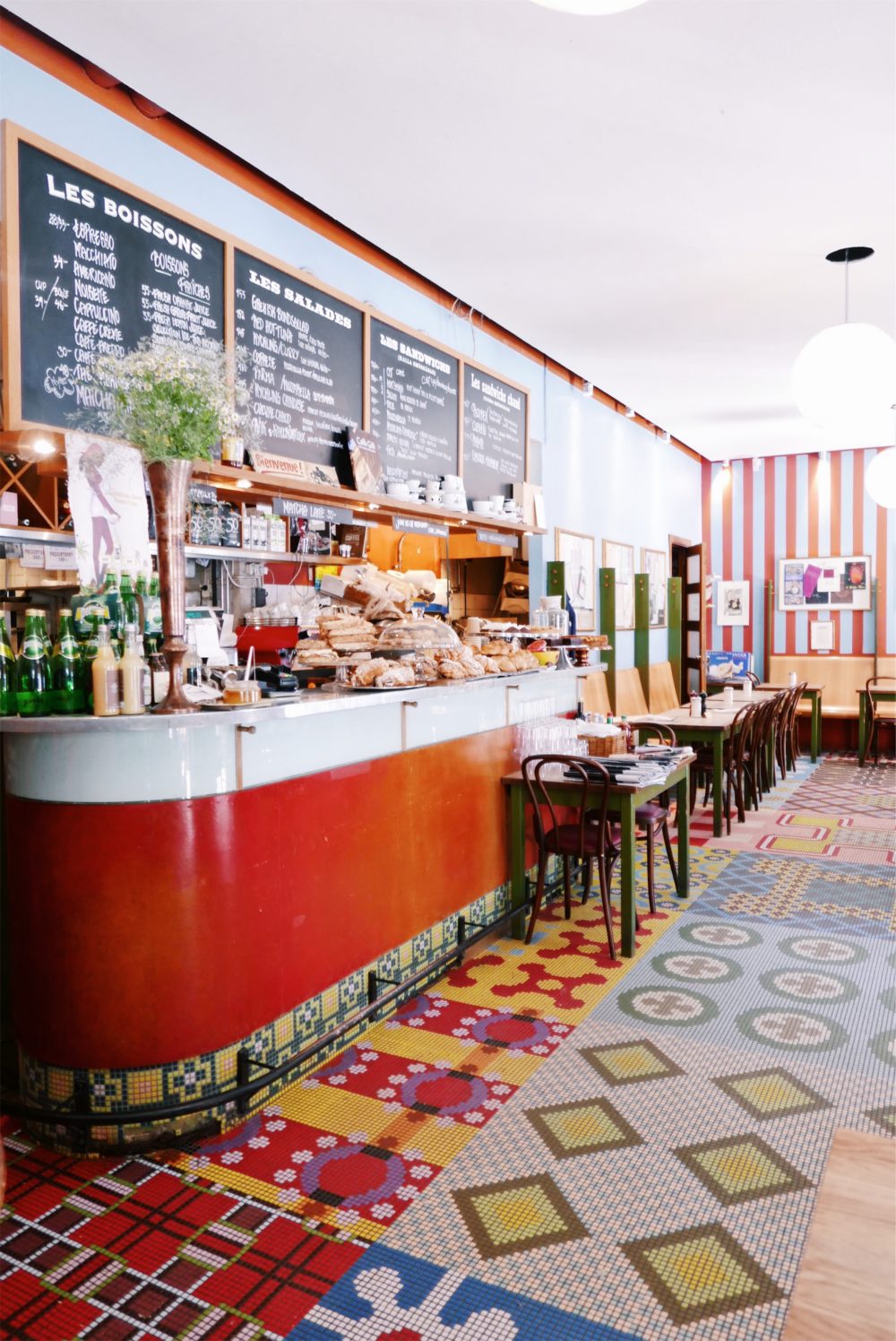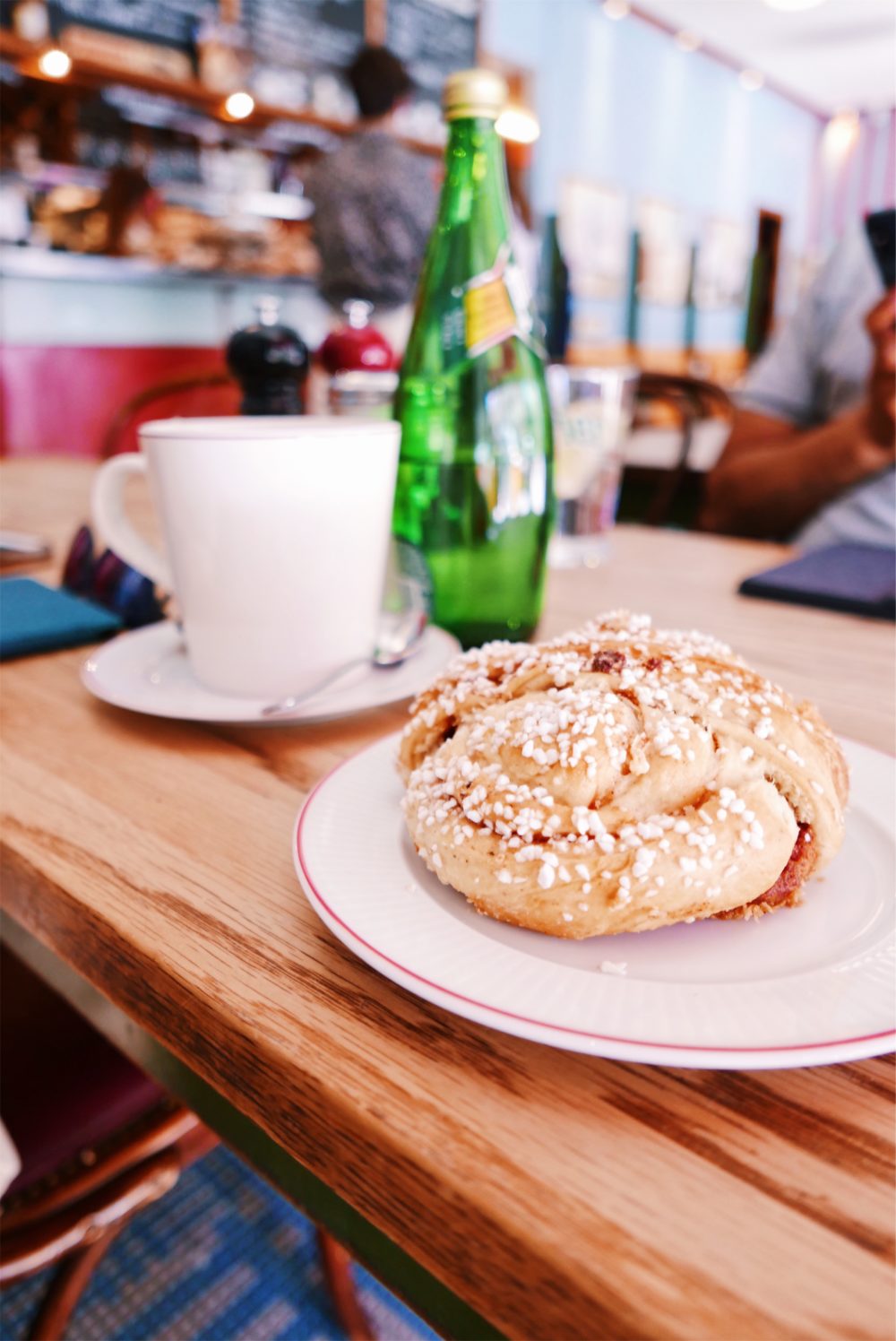 We made the short, windy walk from the park to Saturnus. And I'm so glad we did, because Stockholm's best cinnamon buns were waiting.
The heavenly combination of sugar, butter, and flour was a necessary afternoon pick-me-up, and one that fueled our walk back to the hotel. We promptly crashed and took a refreshing nap before our evening plans – which were thankfully at the hotel.
The wood-paneled bar in the Grand Hotel is not to be missed, even if you're not staying there. Â The bartenders are skilled, the cocktails unique and strong, and the overall vibe is excellent. We enjoyed an early drink (dirty martini for me, gin & tonic for my husband) while munching on the snacks served in sterling silver appetizer trays.
It reminded me of the cocktail hours of our Glenmere weekends.
Grands Veranda in our hotel is known for its smorgasbord, and with good reason.
It was one of the best buffets I've ever eaten.
I opted for the traditional herring and gravalax, layered over a spread of horseradish sauce on a crispbread, and accompanied with the traditional potato salad. Sips of aquavit between fishes helped cleanse the palate for more fish and carbs.
Day 4
We headed back to Gamla Stan and this cafe for breakfast again. The scrambled eggs and the orange juice were calling our name, and they were a healthier option than the cardamom bun from Fabrique.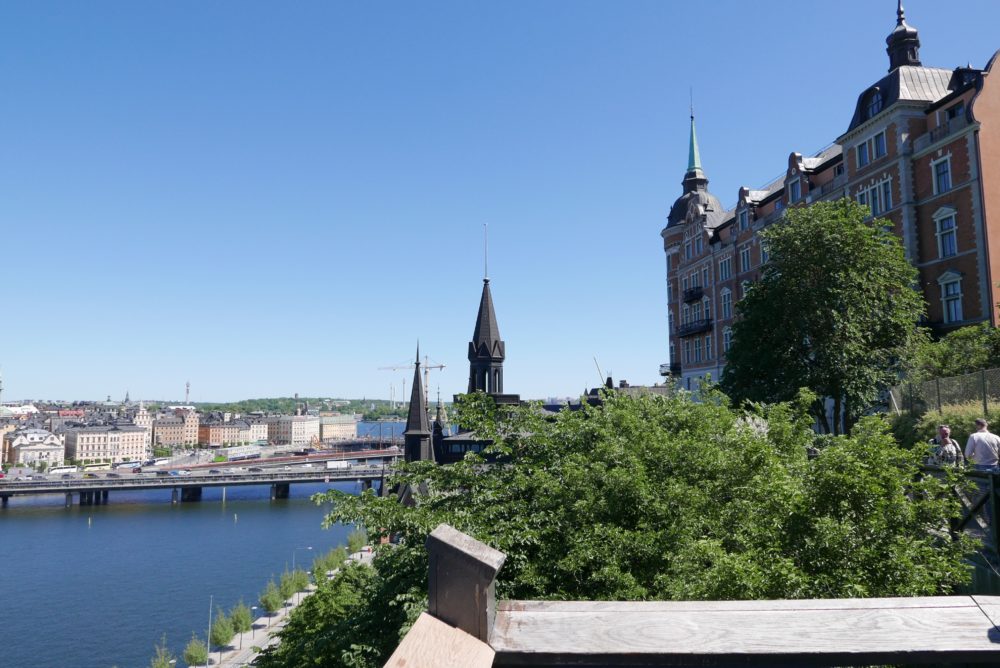 Fjällgatan Viewing Platform
A long wandering day seemed right for my last day in Stockholm. I made my way to the
Fjällgatan viewing platform, for the decidedly best view of Stockholm. I spent a few minutes there in silence, taking the city in and snapping pictures.
The viewing platform marks one end of Monteliusvägen, a High Line-esque park that winds through one of Stockholm's many islands. I strolled along the gravel path and under the trees while listening to this audiobook, and soaked in the total feeling of contentment as I walked the park and through little neighborhoods to Sodermalm.
I thought the long walk would whet my appetite, but I arrived at Nytorget 6 not very hungry.
I was, however, craving a salad. And water.
They brought me a beautiful spring salad, filled with the freshest vegetables and a dollop of burrata, along with a basket of bread and a crisp glass of white wine (which the bartender insisted I enjoy, given that it was my last day in Stockholm). While my lunch was rather modest, it did plant the seed for a return visit to the restaurant.
Wander around Södermalm
Södermalm is Stockholm's equivalent to Williamsburg – it's got a more relaxed vibe than the rest of the city, is teeming with incredible boutiques and restaurants, and nearly every barista sported a summer weight flannel shirt, tattoos, and facial hair.
A cliche, yes. And yet, it was true.
I wandered in and out of the shops, purchasing a lizard shirt for Rho at Boden Kids and caramels for myself and my mother-in-law at Pärlans Konfektyr. I recharged with a latte at Drip, and made the long walk back to the Grand Hotel.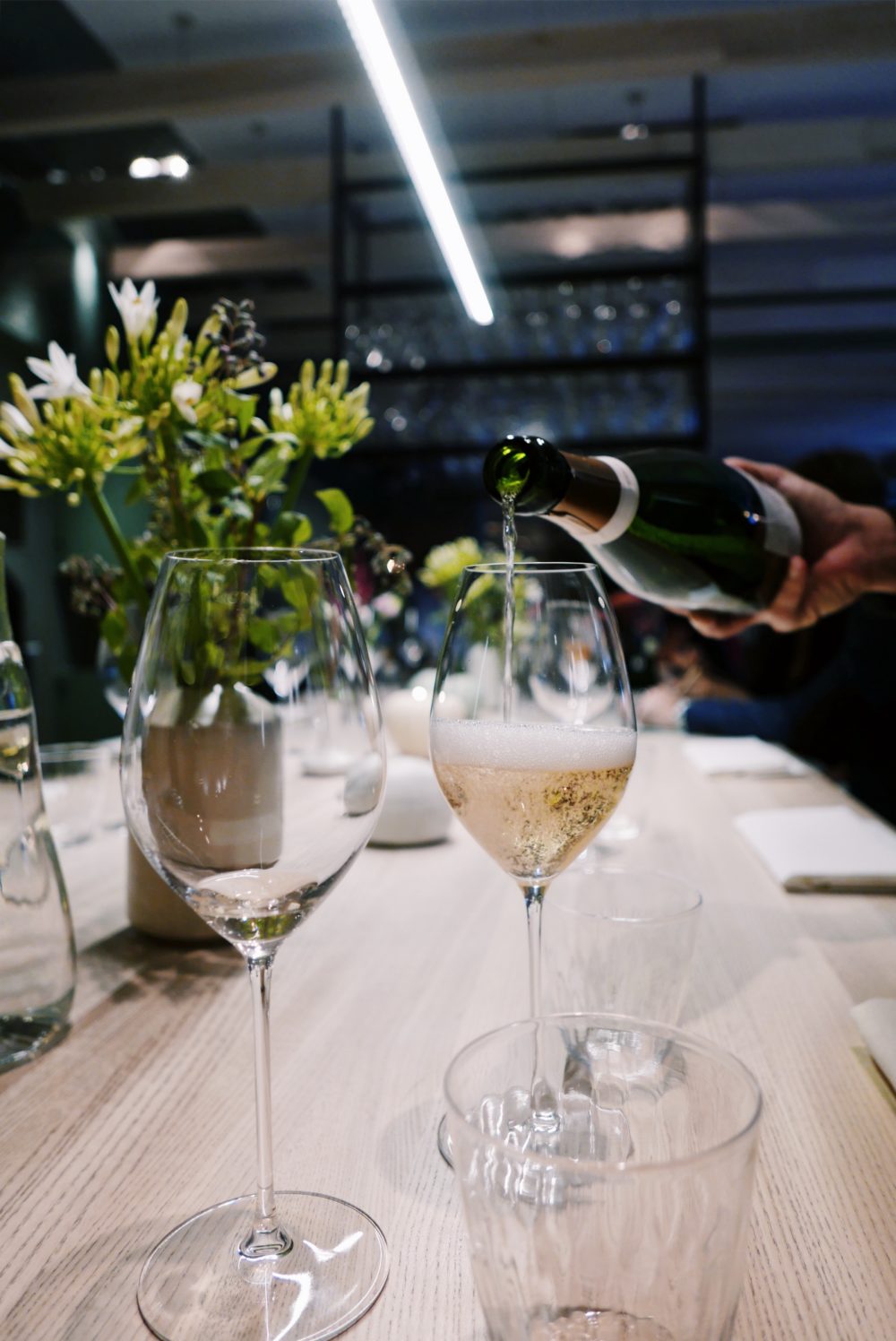 After a very necessary nap and packing up my suitcase, I threw on my silky tank and star-print joggers and made my way to Adam/Ablin for our last dinner together in Stockholm.
I had yet to be disappointed by a meal in Stockholm. But this one was truly the best.
We were seated at the communal chef's table with glasses of champagne. Each of the 5 courses that were brought to us were better than the last – the white rhubarb dotted with roe served over ice, the langoustine taco that I'm still dreaming about, the short rib that melted in my mouth.
And while I usually prefer a brandy or cheese over dessert, I cleaned my plate of rhubarb and delicately piped meringue served over a lemon sauce. I'm still thinking about that dessert.
And I'm still dreaming about Stockholm. I can't wait to return.
A look at what I packed for Stockholm, and what to see if you ever travel to Tallinn or St. Petersburg. 
I share a travel post on Thursdays. You can find them all here.