Saint Petersburg was, hands down, my favorite trip of the year so far.  Though it was to-the-bone exhausting (two long days of meetings, followed by entertaining nights), I re-fell in love with the country that captured my heart 12 years ago.  Here are my recommendations on what to see/eat/wear in Saint Petersburg, Russia…with random tips listed at the end of this post.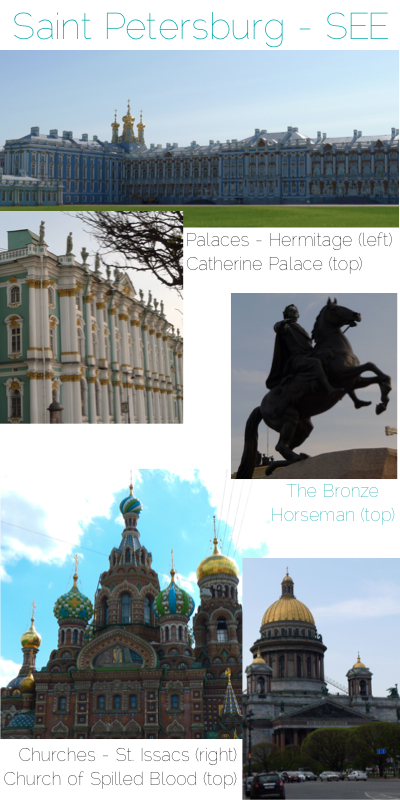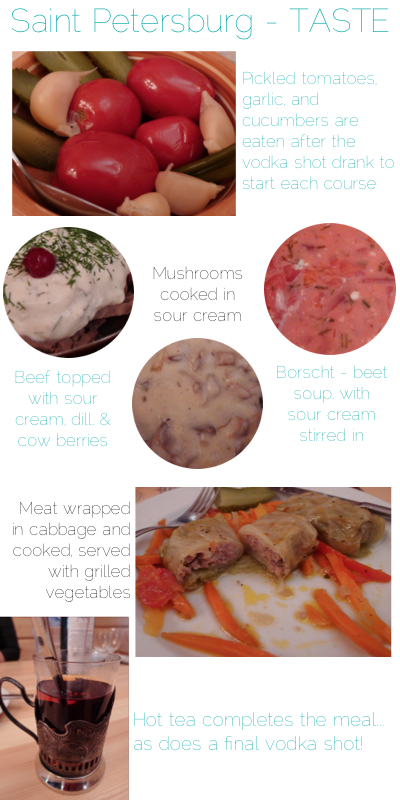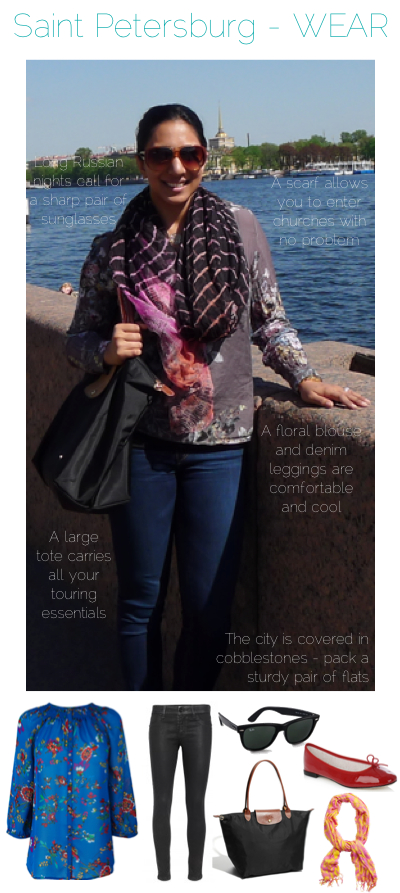 – top – jeans – sunglasses – shoes – tote – scarf –
To see more pictures of my Russia trip, check out the album on my Facebook page.
Other recommendations:
A trip to Saint Petersburg isn't complete without seeing the ballet.  I've been lucky to see the Kirov Ballet perform Gisele in the beautiful Mariinsky Theatre on my first trip, and saw some beautiful one-act ballets in the newly built Mariinsky Concert Hall this time around.
The sun doesn't set until late (if at all) during the summer.  Pack an eye mask and sleeping pills to help you sleep at night.
If mayonnaise/sour cream-laden cuisine isn't your preference, kabobs are a common menu item in most Russian and Georgian restaurants.  Plus – they're delicious!
You will get weird looks if you go for a run in the streets.  You also get used to it.
Peterhof, the vacation home of czars, is another must-see.  I had the chance to visit it during my last trip, and it's worth the ferry ride and few hours to explore the area.
We stayed at the Domina Prestige, just catty corner from the Saint Issac's cathedral.  A nice, new hotel – but its variety of colors resemble the S/S 2011 colorblocking trend like no other.  There's no shame in wearing your sunglasses indoors, when you're at the hotel.  No shame at all.
Have you ever been to Saint Petersburg?  What are one of your favorite places to see/foods to eat?