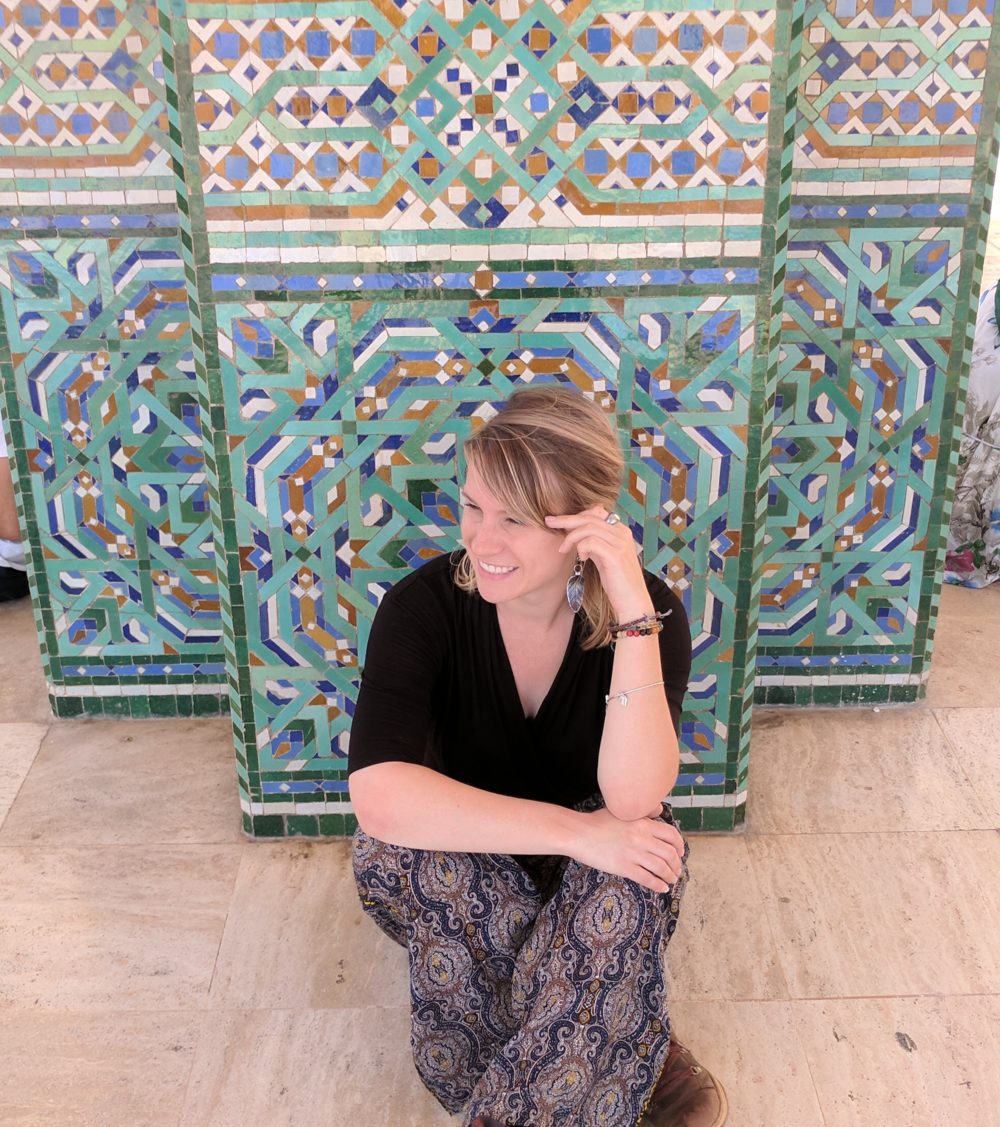 Christen Brandt is the Co-Founder & CPO of She's the First, an incredible nonprofit fighting gender inequality through education. She conducts site visits everywhere from South Asia and Africa to Latin America, and does a mix of business and adventure travel in her work. Right now, she's raising funds for 10 girls to travel for the first time as part of her 30th birthday celebration. This is how Christen packs and travels.
Efficiency is my top priority when I'm packing for a trip. Usually, I'm on the road for She's the First, the gender equality nonprofit I co-founded nine years ago, which means that I'm generally spending two weeks at a time doing site visits, meetings, and conferences. This year, I went to seven countries in six months. I might be hiking to a program in the Himalayas one day and attending a business meeting in Kathmandu two days later, so I have to be prepared for everything from hiking to speaking on stage — and it all needs to fit in my pack.
I use an REI front-loading backpack with a detachable daypack for a few reasons. The front-loading zipper lets me open and close it like a suitcase, so I don't have to take everything out of my pack if I need to get to something at the bottom. The overall size of the pack is small enough that if I pack light, I can usually sneak it on as a carry-on on international flights — and you don't know bliss until you get home from 25+ hours of travel and can breeze through customs (thank you Global Entry!) AND through baggage claim without a backward glance. If you do a mix of adventure and city travel, this kind of pack is a dream. (If you're going straight adventure, I'd still recommend a traditional hiking pack, to save your back.) And no matter what kind of backpack you're shopping for, make sure it's one that's made for women — trust me when I say that it makes all the difference when your chest strap is adjustable.
I've realized that a capsule wardrobe goes a long way on longer trips, especially when you have to hit as many varied events as I do. Packing cubes help me keep it all condensed, and at this point, I have a go-to list of all my travel essentials, so I can usually get away with packing the night before (or morning of!) a trip. I also have a go-to first aid kit that's always at the ready and that I keep stocked with the essentials.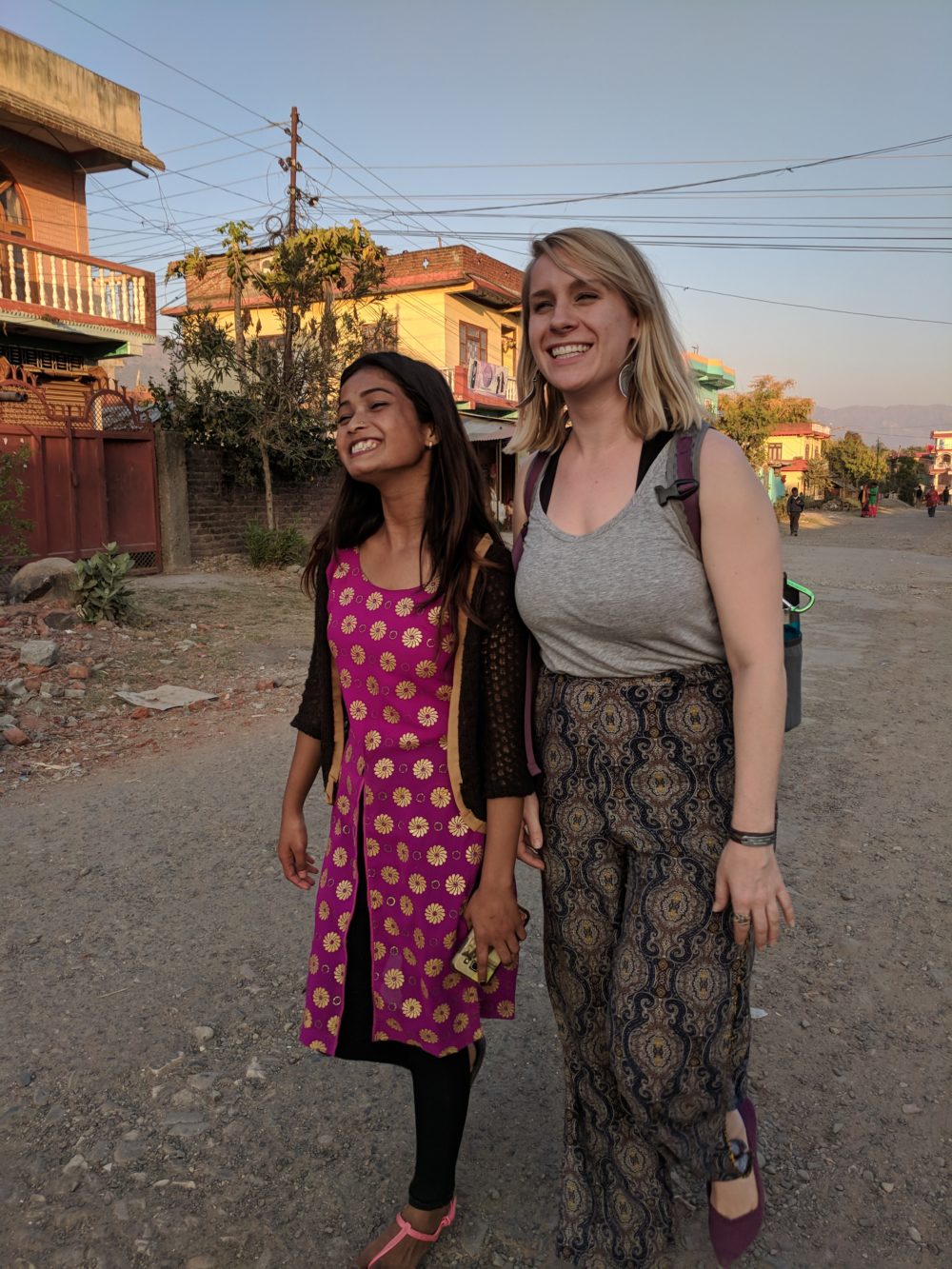 Packing cubes have completely revolutionized my packing: I aim to get everything in to packs, max. My on-the-go essentials include Lush shampoo bars and dry shampoo – I hate carrying anything that will leak in my bag. The bars work like regular shampoo, and the dry shampoo powder means I have options when running water isn't around — and it's all made ethically.
I always bring baby wipes along as well. When you're doing adventure travel, a bath might be a while off, but a shake of dry shampoo and wipes on your smelly parts means you can trek for a while longer without offending anyone nearby!
I always bring a pair of Rothy's shoes. Made from recycled bottles, comfortable, and machine-washable means I've worn these shoes literally all around the world. I also make sure to pack waterproof boots. I love mine– the Eventyr Bluff from Merrell – but they discontinued them in what must have been some kind of terrible mistake. I want something that will keep me warm and grounded on the trail, but still wearable in towns, too. A packable rain jacket (like the Patagonia Women's Storm Racer Jacket) means I don't worry too much about weather on arrival – it takes up minimal space and means I'm prepared for chill or rain.
You never know what kind of night noise you'll face in a new city or town, so I like to be prepared. My sleep pack includes my travel pillow, eye mask, and ear plugs. My go-to medicine pack I mentioned includes a round of Ciproflaxin from my doctor (in case I'm anywhere remote and come down with something serious), plus the usual suspects: ibuprofen, Immodium, and cold medicine.
My other essentials are my Bodum travel french press and coffee — don't judge me, I know you're addicted too. Many of the places I travel use instant coffee or tea instead of the real thing, so I travel prepared — and it's paid off for early mornings everywhere from the Himalayas to the Amazon.
Last few travel essentials: business cards. This is veering into networking advice, but you can meet the coolest people in airports — have them ready to go. Finally, a Moleskine notebook, for all those creative ideas and research notes I'll again later.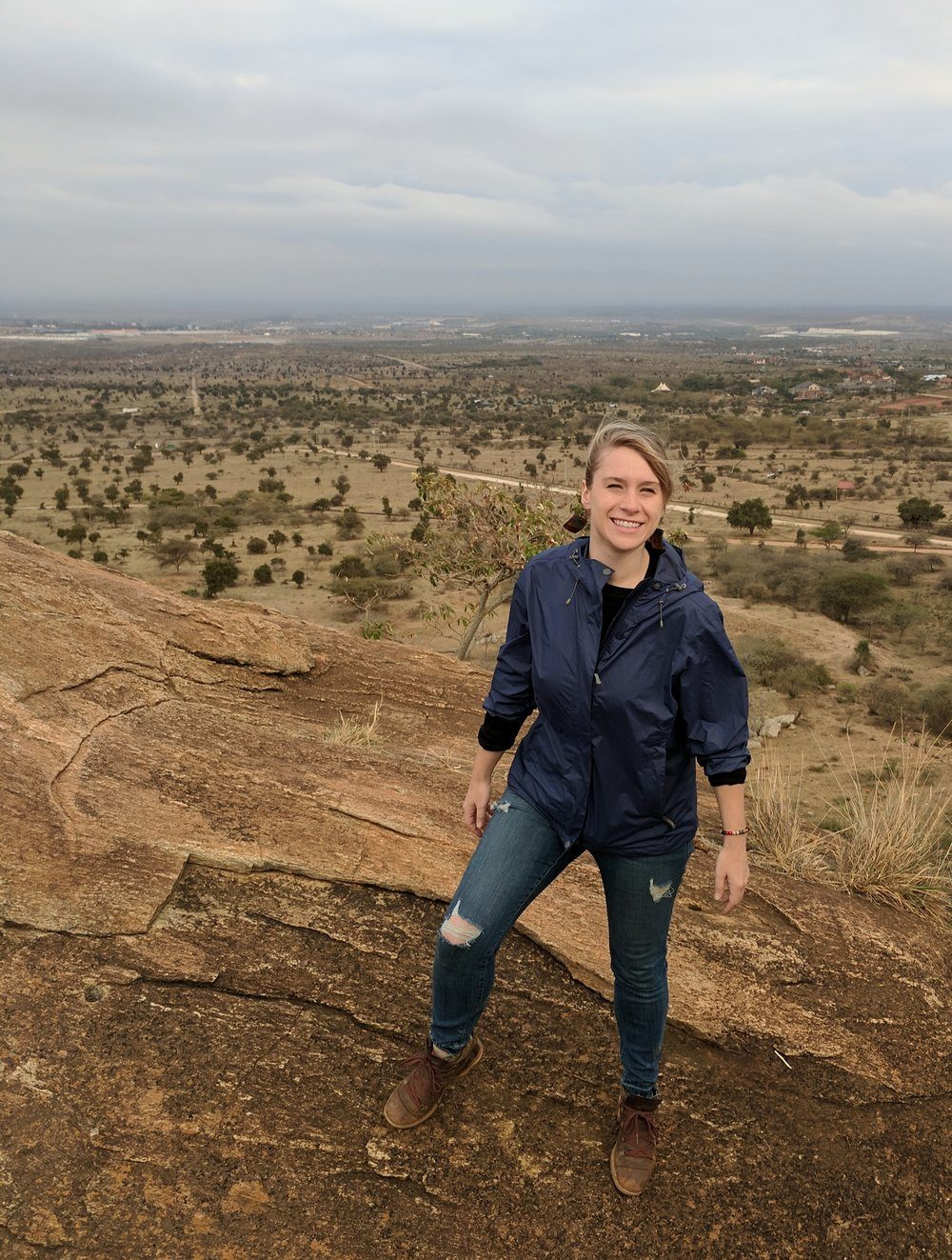 I usually arrive at the airport two hours ahead for an international flight, one hour tops for domestic. I have Global Entry which comes with Pre-Check, so I usually make it through security in under twenty minutes. One of my least favorite things is having too much time to kill at the airport. If I do have some extra time, I spend it with my Kindle and a glass of wine. I only get to the gate or line up early if I'm trying to carry on my bigger bag — then I make sure I'm right up front so it doesn't get gate checked and defeat the purpose. (Note: This does make you more likely to get stopped for second screening– and that has happened to me in the past!)
When I have long-haul international flights, I accidentally stumbled on the my best-case scenario for beating jetlag: staying in the airport for 10+ hours.
Hear me out. I once booked last-minute to West Africa, and was flying through Gatwick. I had an 11-hour overnight layover, which at first, sounded like the worst possible thing — overnight hours aren't ideal for doing stopover exploring, which is my normal routine for a long layover. But then I learned about Yotel (which has tiny hotel rooms in the airport that are also cheap) and everything changed. Now I try to book an overnight layover, because sleeping for a full night between flights means I arrive ready to work, no jet lag in sight.
When it comes time to pick a seat, I always choose a window seat in case I need to get some shut-eye. If I can, I choose a spot above the wing — because it's close(ish) to the front so I'm not the last one off of a plane, and because I read once that those are the seats that are safest. Is this my finest logic? No, but it's habit now.
From there, I pull on my socks (always a pair in my carry-on) and settle in for a movie or two (or five, depending on flight time). As someone who rarely makes it to the movies, plane time is when I catch up and finally learn all the cultural references my friends have been making. If I have someone with me, this is when I pull out a deck of cards to keep us both entertained for a while. My inflight routine is generally: Sleep, eat, watch a movie, repeat. I have all the respect in the world for people who pull their laptops out on flights, but that will never be me. I'll have enough work to do when I land!
En Route With features the packing and travel routines of entrepreneurs and jetsetters. Read on to see how the co-founder of Commit2Change, the founders of Nomad Lane or the executive director of the Clara Lionel Foundation pack and travel.