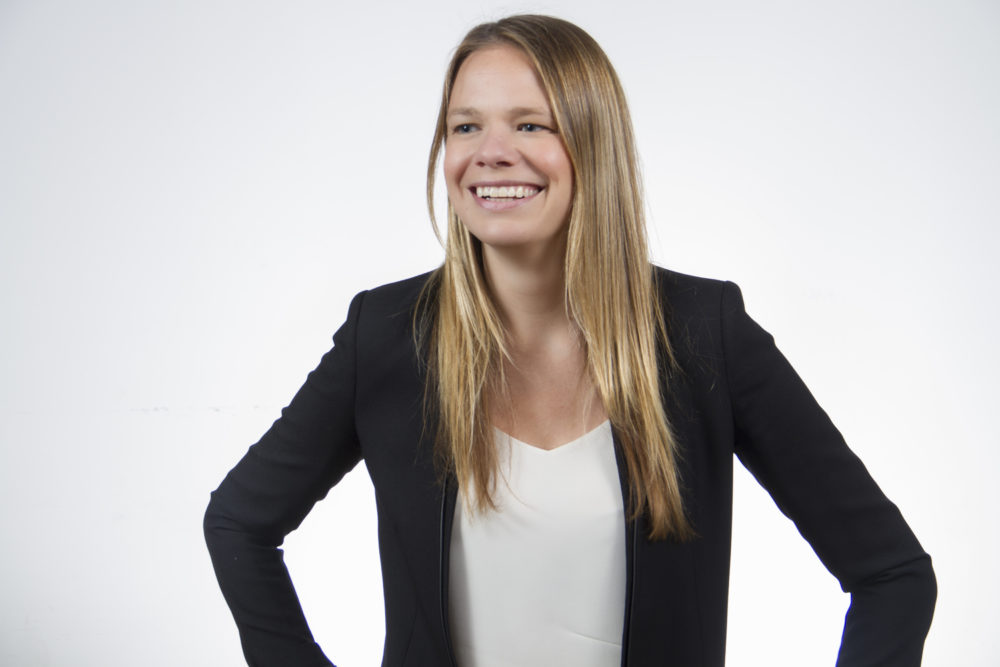 Justine Lucas is the Executive Director of the Clara Lionel Foundation, a nonprofit supports and funds groundbreaking and effective education, health and emergency response programs around the world. Her boss? It's Rihanna. This is how Justine packs and travels.
I am a minimalist packer, meaning I minimize the time requirements around my travel. I do not believe in checking bags – in fact, I pack 15 minutes before I leave for the airport. I know this stresses people out, but there are lists and the methods to my madness.
I've invested in a green Paravel duffel and it has been WELL worth it. The zippers are super durable and it fits in almost every overhead bin or under the seat. Also, airlines never give you trouble about the size of a duffel plus it fits so much more than a roller board!
My personal item is a large black Cuyana purse, the contents of which allow me to head to an airport at a moments notice. Its guts really are the tricks of my trade: it fits my laptop, chargers, iPhone headphones, wallet, mophie charger, book, every hotel pen I find, a pouch with miscellaneous travel items, a tiny bottle filled with a mix of pills (including multivitamins, Advil, cranberry pills and some Tylenol PM for the long haul flights) and some fun pink aviator sunglasses from a Wisconsin thrift shop.
For my main duffel, the only things I grab in addition to clothes are my toiletries bag. I always have everything, including my Le Labo sample size fragrance,  in there so I can grab it and go. I also always grab a hairbrush, sunscreen, and a converter if necessary. I am usually guilty of packing too many shoes – my baseline is: my Brooks running shoes, my Vans high tops, a pair of heels and some Havaianas flip-flops.
On the plane, I swear by CLF Merchandise – who doesn't want to wear a big hoodie when they're traveling? The proceeds go to a great cause. I also love my Girlfriend Collective leggings. They're made out of recycled water bottles and fit perfectly. I also always have my collection of thrift shop t-shirts (the best thrift stores are in Chicago & Houston), my red J.Crew ruffle bikini, and of course some Fenty Beauty Killawatt Highlighter in Trophy Wife because we all need a little more gold glitter in our life.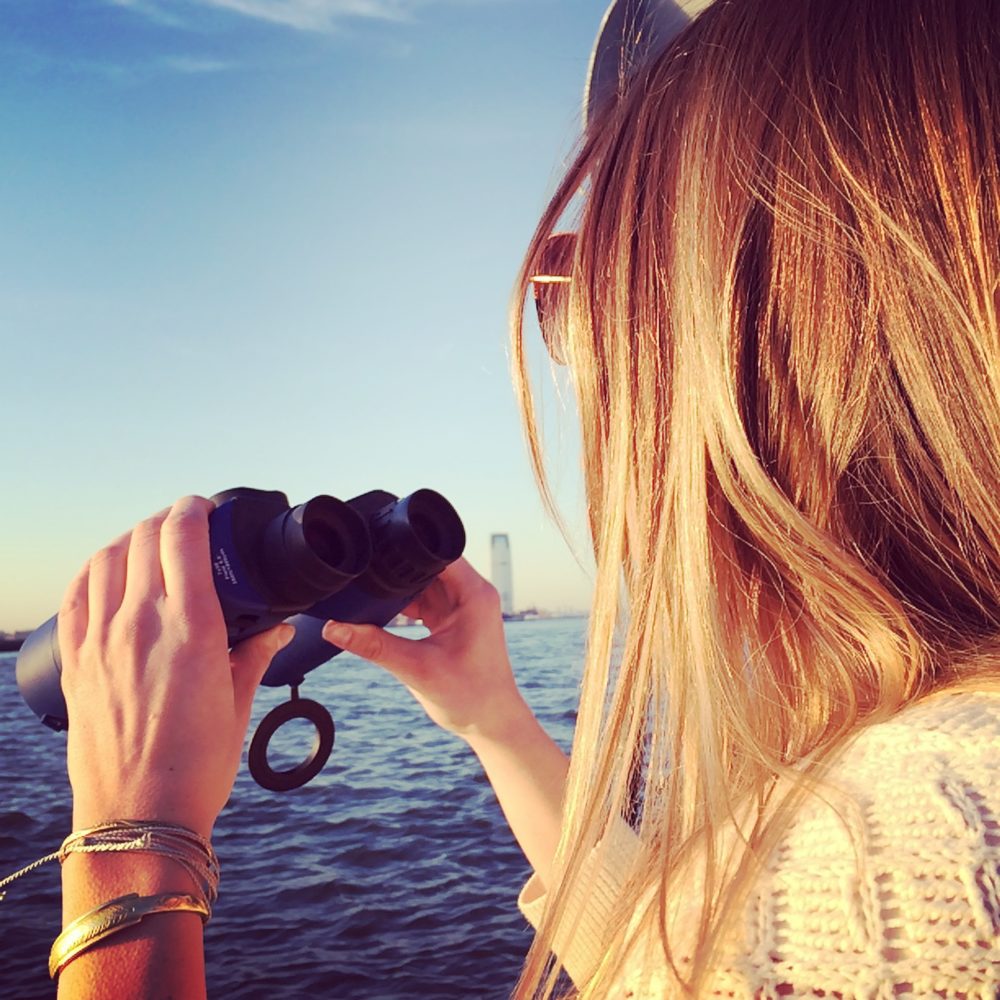 I would rather run than hang at the airport any longer than needed… Thus, I like to arrive no more than an hour before my flight. I fill up my water bottle and buy a coffee and I'm good to go. I try to fly Delta as much as possible – their cheese plates are a lifesaver. And I have a Delta SkyMiles card to earn those points every day. The LAX and JFK Delta counters always seem to be staffed by the nicest people. Recently, my colleague and I were running through LAX. We were the last ones to arrive at the gate and they STILL let us go grab a coffee.
I used to be 100% a window person for the views, but on long-haul flights, I'm an aisle gal. My hydration is the top priority and I'm usually pretty antsy so I do get up and move around. I'm absolutely terrible at sleeping on planes, which is not ideal. I work, read and watch movies. And for some reason, I cry easily while watching movies on planes (but I don't think I'm alone on this one).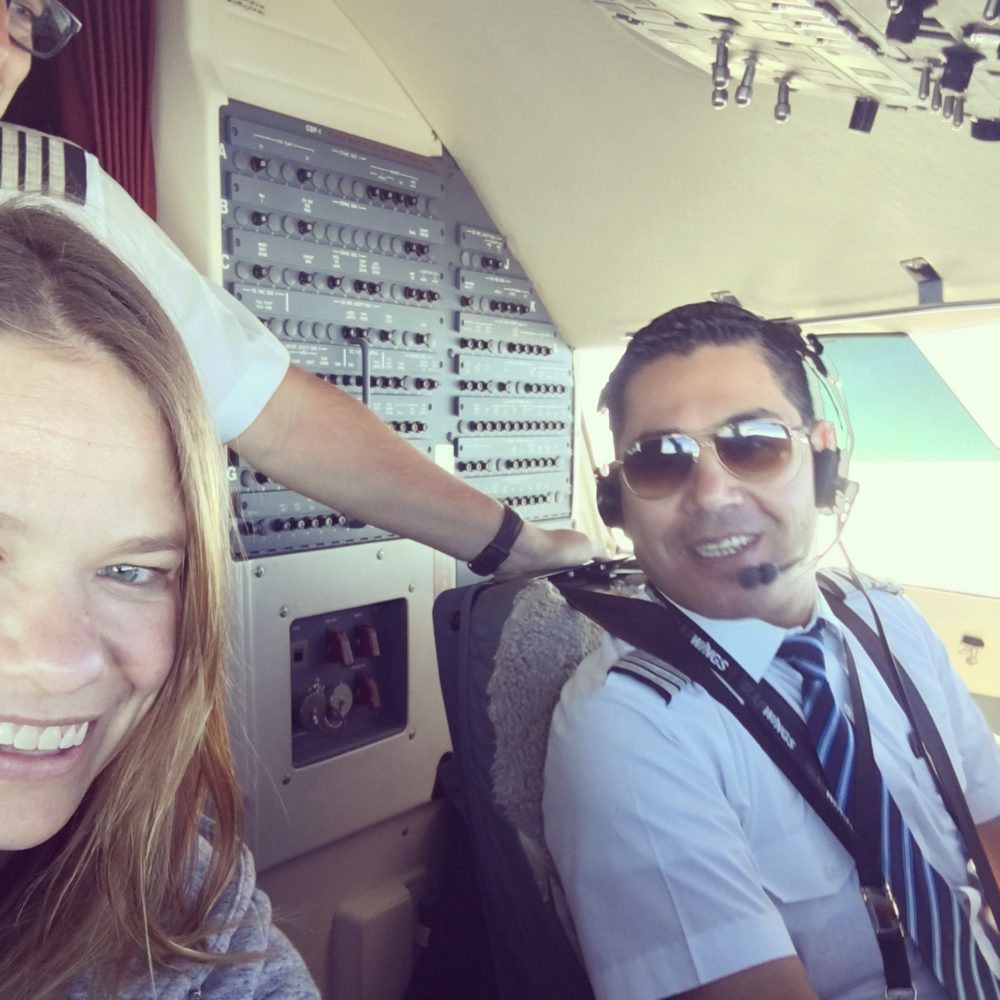 I stopped doing anything to my hair a few years ago because a little R&Co Thickening Spray is all I need. There is no need for hair dryers or straighteners because the product is that good. I need at least 1 liter of water for a flight – sometimes I bring 2. It's crazy how dehydrated you get on planes.
Breakfast in hotels is an unnecessary time suck for me, so I often fill my bag with Kind Bars and eat them for breakfast each morning when I'm on-the-go.
SHOP JUSTINE'S TRAVEL ESSENTIALS
En Route With features the packing and travel routines of entrepreneurs and jetsetters. Read on to see how the founders of Sundara, Commit2Change, and Canvus pack and travel.
ALL IMAGES COURTESY OF JUSTINE LUCAS