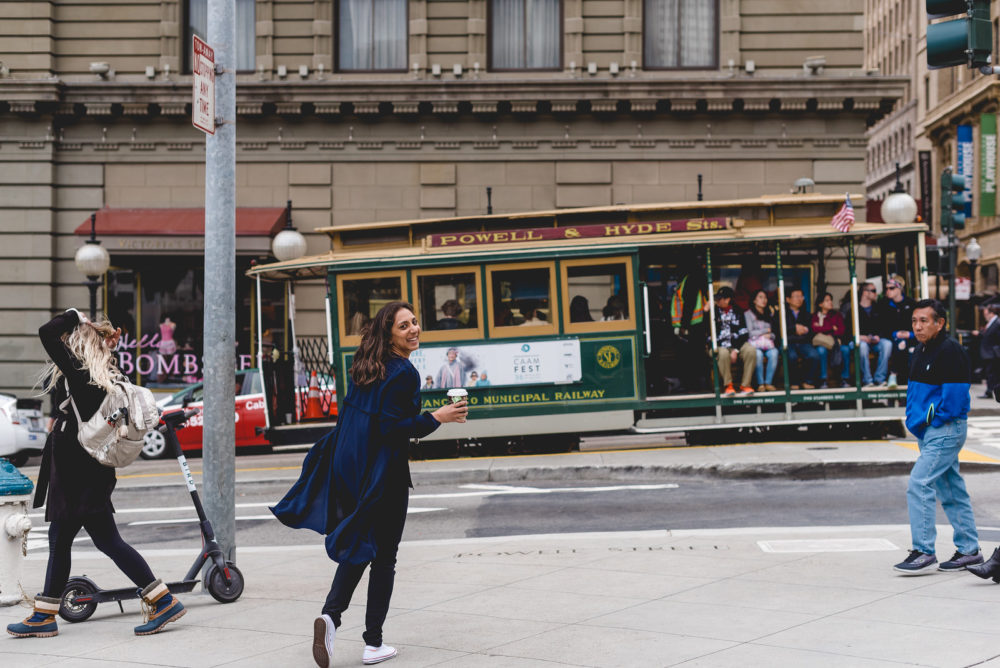 I don't ever plan to live anywhere but New York.
But if I absolutely had to, it would be the Bay Area. And San Francisco, in particular.
I spent a whirlwind three days in Palo Alto and SF last month. I had a number of meetings for Rho Pharma and the blog, went to the launches of Amy Tangerine's book and Heymama's San Francisco chapter, and caught up with some of my dearest friends.
I indulged in delicious food and wine. I sweat out said food and wine at various gyms and classes. I laughed too much, slept too little, and came up with a full heart.
Here's where I ate, drank, did, and sweated in Palo Alto and San Francisco.
Palo Alto
I spent my first day in Palo Alto with Alisha's family (our families have basically adopted each other), and finally got to put a visual with all of her stories from home.
I basically experienced Alisha's Perfect Day in Palo Alto, and felt so at home and welcomed by her family.
This cozy wine bar is tucked inside a Medeterranian style cottage. And when they call themselves a library, they're not kidding. The wine list is a veritable Bible.
We enjoyed a cheese plate and a bottle of Kieu Hoang's Cabernet Sauvignon before making our way to dinner.
Alisha has become my Pandora for dinner reservations. I tell her what I'm craving, and she tells me where to eat – and often makes the reservation.
Joya was one of those meals.
Be sure to order the stuffed jalapeño peppers, papas braves, chicken tostadas, and the bacon wrapped dates. Do NOT sleep on the chorizo corn dogs, and opt for a Paloma made with mezcal instead of tequila.
Philz is a Northern California institution, and I can see why.
The coffee is outstanding. Unsurprisingly, so is the app to pre-order the coffee.
I like the Philharmonic with almond milk and stevia. Order in advance and enjoy your coffee while reading the paper or getting some work done.
San Francisco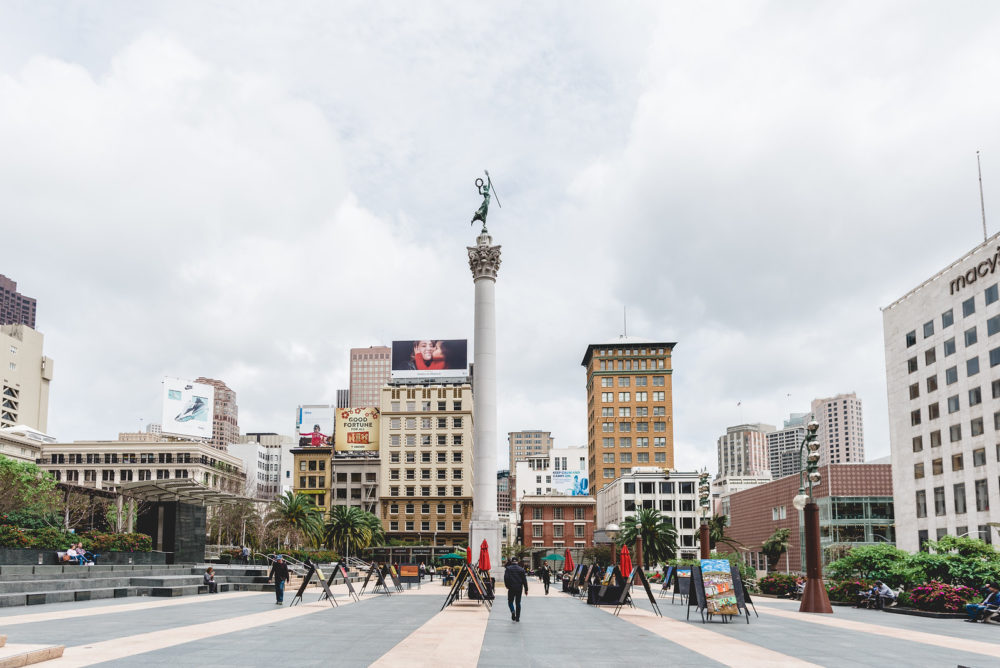 Day 1
I seek out familiar spots to help me stick to my routine when I'm traveling. SoulCycle is one of those spots.
I took an afternoon class with Paula at the SoMa location, and it was just the break I needed during a busy day. It also gave me the biggest surprise of my life – getting the Gold Uber (literally, a gilded gold car) to take me and my luggage to my hotel with the NBA Championship trophy, Warriors swag, and tickets to that Saturday's playoff game.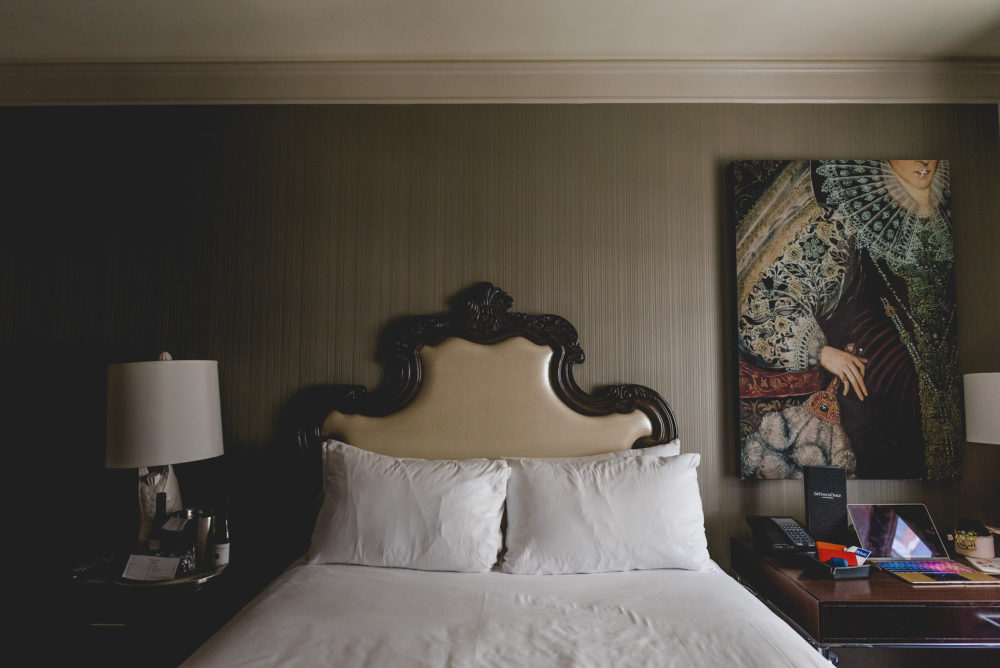 I usually stay near Union Square, given how central it is to everything. It was my first stay at the Sir Francis Drake, but it won't be my last.
My cozy room was outfitted with a cloudlike bed, Malin+Goetz toiletries, and a robe I was tempted to steal (which happens every time I stay at a Kimpton property). It was a quick 2 block walk from Union Square, offered complimentary coffee and tea in the mornings, and I made it a point to enjoy the evening wine hour between my last meeting and my dinner plans.
I have never had a bad blowout at the Union Square Drybar in SF. Ever.
And I've probably had 20 blowouts there over the past few years.
Like SoulCycle, it's one of those familiar spots that I like to squeeze into a trip – a business one, especially, when I want to feel my best.
A cup of tea. The chance to fire off a few e-mails. Gorgeous hair.
Just what I needed.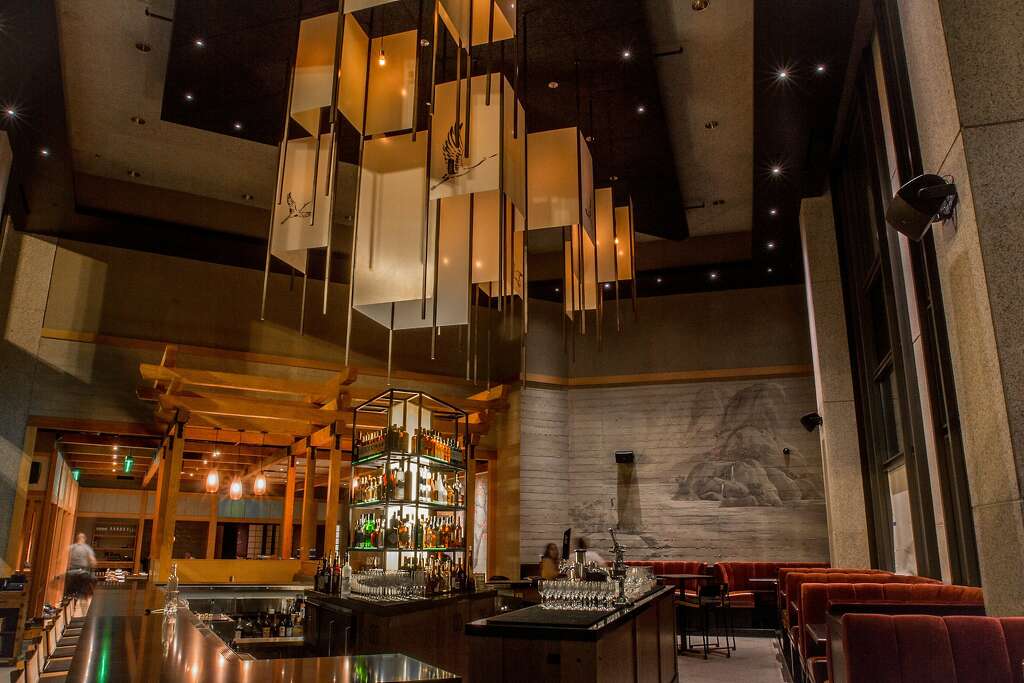 After attending Amy Tan's book launch at the Pinterest Workshop (so cool) and the Heymama SF chapter launch (always amazing), I was more than ready for dinner.
And Pabu Izakaya more than delivered.
Over hot sake, shishito peppers, spicy edamame, and a selection of nigiri, I caught up with one of my oldest friends and had one of those satisfying talk-about-everything-and-nothing conversations that last hours.
I also found a willing taker for those Warriors tickets (the game was Saturday, and I was leaving Thursday morning).
Day 2
When I told Victoria I was coming to SF, she had two suggestions for things to do.
The first was dinner at Hillstone (duh). The second was a workout at her favorite studio.
I peeled myself out of my comfortable bed for Dynamic Core, the Wednesday class at Epic Hybrid Training.
It was…epic. A circuit workout that resembled that of my trainer's thrice-weekly sessions, it pushed me to my limits with kettlebell swings, hanging knee ups, and other tough exercises.
It was hard. But it was satisfying, and gave me the energy to push through a marathon work day.
The Proper Hotel is gorgeous…but not exactly in the best of locations.
It's worth visiting nonetheless. The decor is beautiful, the service is excellent, and you must dine at Villon at some point.
I recommend breakfast.
Over a cappuccino and their eponymous breakfast, I met with Emily (the founder of Six Degrees Society) as we caught up on our lives, our goals, and how to help each other.
And we took pictures. Because how could you not, in such a beautiful space?
The Stable Café was an accidental find. And a wonderful one.
I arrived to my Everlane meeting 30 minutes early, and decamped in the gorgeous courtyard of Stable Café with a hot chocolate to catch up on some work.
It's the ideal place to catch up with a friend, grab a coffee or tea, or just relax with a book. I plan to be early for all future Everlane meetings to do just that.
After meeting with the Everlane team (and getting a peek of their summer launches – get excited), I headed to their retail space a few blocks away.
I wasn't disappointed.
While I rarely shop in stores these days, there is something profound about touching the fabrics and feeling a kinship with the brand.
And, you know, trying on the actual clothes.
Given that it's one of Everlane's only boutiques, I highly recommend you visit. And then make a visit to Heath Ceramics afterwards (one of Cynthia's favorite spots too!)
Arriving early to my meetings seemed to be a theme of the day. But when you're 20 minutes early and in front of the famous La Bouloungerie, you go inside and have a pastry.
I enjoyed a flaky croissant and a cup of Earl Gray, and a brief break before my next meeting.
One of the highlights of my SF trip was meeting Bianca Gates at the Heymama launch. After meeting with her and her team in their beautiful office, I popped downstairs to their store and marveled at their incredible line.
The company creates beautiful and comfortable slippers, designed to wear at home or running around the neighborhood. I got to try on a few pairs and decided on The Goldfinch, which the team helpfully shipped to my home. If you find yourself wandering around the Marina, it's worth stopping by.
Is a trip to SF complete without a stop to the Ferry Building?
No. No it isn't.
It's an ideal spot for a coffee or tea meeting, or to take yourself on a mini food crawl. I like to pick up a chocolate sable at Miele, taste cheese at Cowgirl Creamery, or enjoy a flowering tea and dumplings at the Imperial Tea Court. If you arrive hungry, definitely visit Gott's for a bowl of their famous chili. Don't leave without picking up chocolates from Dandelion – both for yourself and for your loved ones.
Cynthia's Perfect Day in San Francisco is filled with incredible recommendations, and Fat Angel is definitely one of my favorites from it.
The cozy bar has a veritable library of wine, excellent cheeses to offer, and is the perfect place to catch up with a friend or end the evening with a nightcap.
We opted for champagne, but I would engage your server or the bartenders for recommendations.
If there's a Hillstone wherever I'm traveling, there's a good chance I'll end up there.
Like SoulCycle and Drybar, it's one of those home-away-from-home spots that I crave when I'm traveling.
Hillstone has always been a go-to spot for Victoria and I, and it was wonderful to catch up with her and her husband over spinach dip and a perfectly dirty martini on my last night in SF. And the perfect way to end a whirlwind trip.
Here's what I packed for San Francisco, and what to do and pack for a weekend in Napa. You can find all my travel diaries here.
I share a travel post every Thursday. You can find the entire archive here.
image 1, 3, 4 by Cheralyn in San Francisco for Flytographer
image credits: 2 // 5 // 6 // 7 // 8 // 9