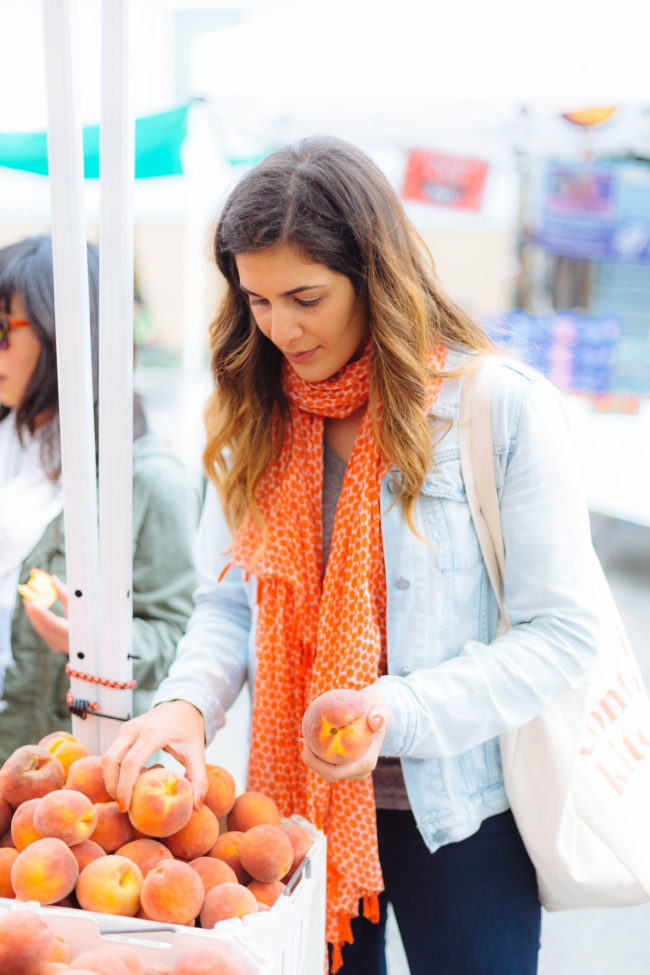 Cynthia Samanian is a San Franciscan, a world traveler, and the founder of Confetti Kitchen, an agency that produces one-of-a-kind culinary events. This is her Perfect Day in San Francisco.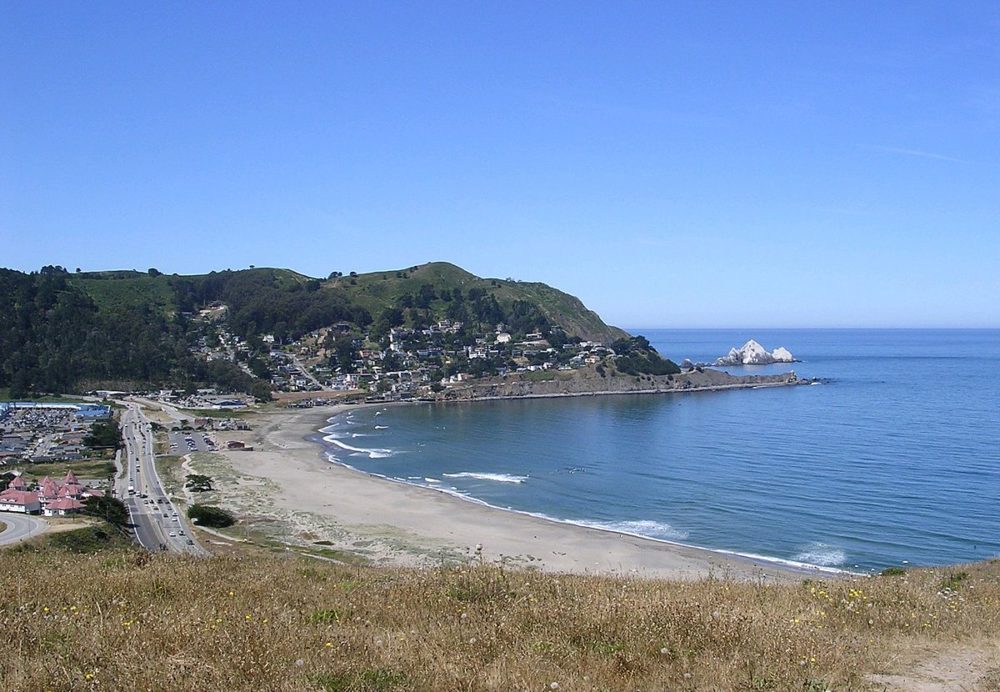 I hop in the car, listen to a super chill playlist, and drive south to Pacifica for a morning surf session. I'm a terrible surfer, but I still love paddling out. The key is to not take yourself too seriously and allow the ocean to humble you.  It's such a refreshing way to begin the day — and it's one serious workout!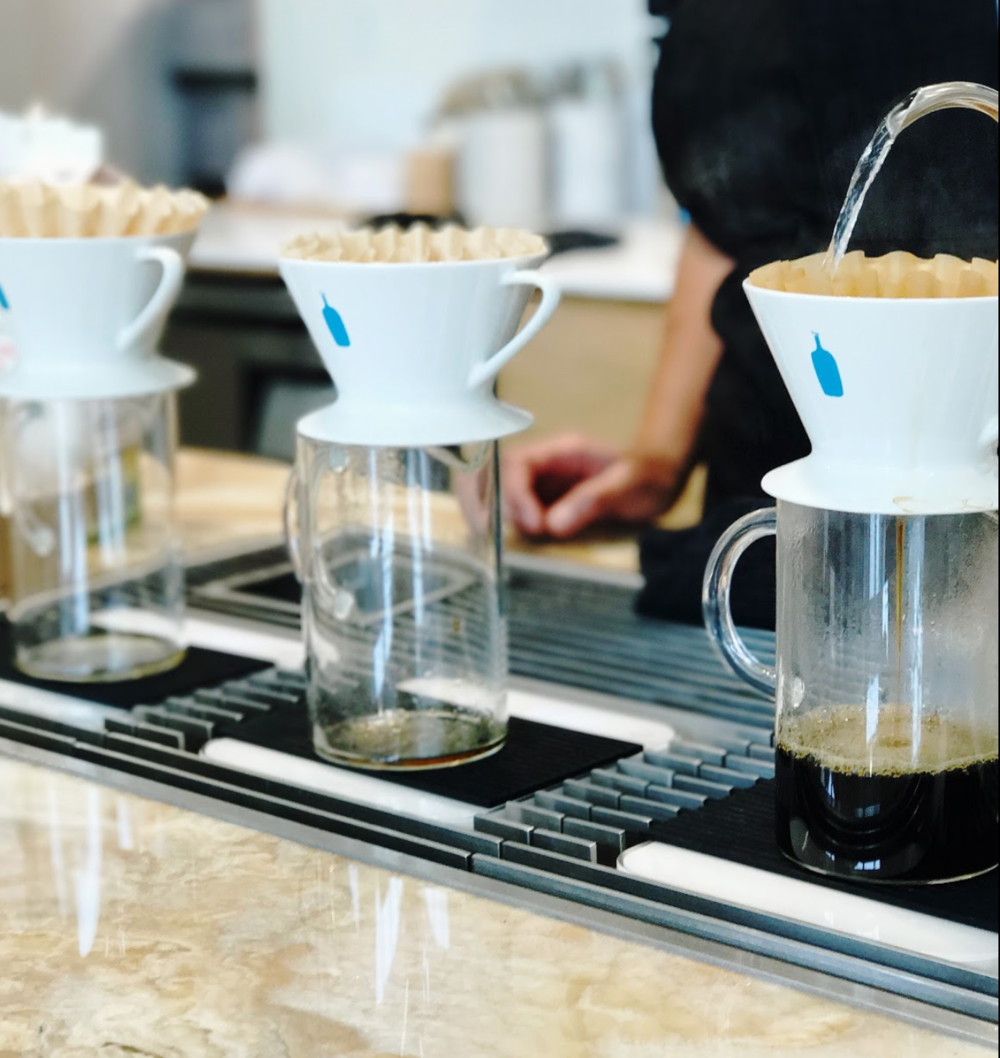 I head back to my apartment to shower and get dressed, then walk across the street to my favorite neighborhood coffee shop. The new-ish Blue Bottle in Pacific Heights is so spacious filled with light; it's where you'll find me most afternoons when I need to crank out a blog post or clear out my inbox. My typical order is an iced coffee and freshly made waffle if I want a sweet treat.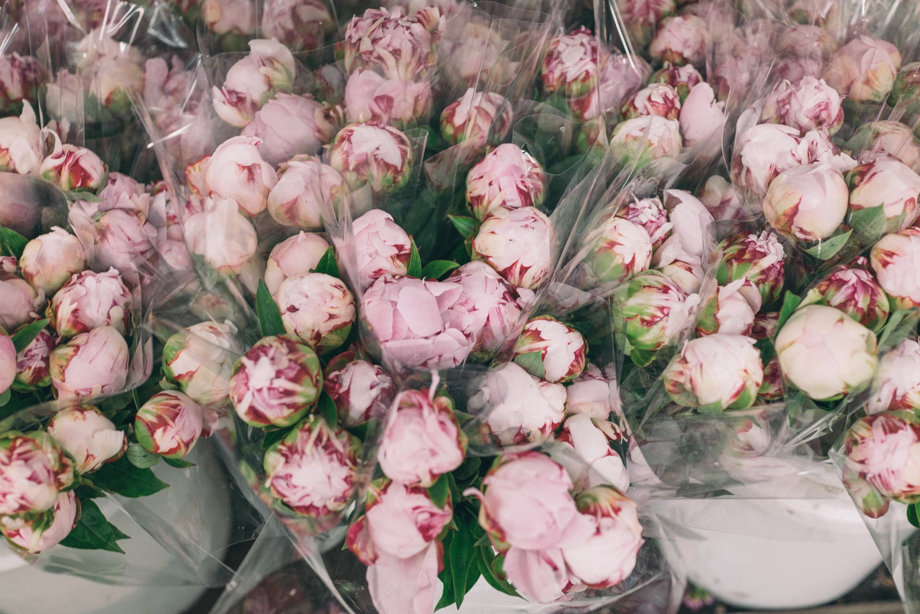 Now that I'm wide awake, it's time to hop on my orange Vespa, Spritz, and drive to SoMa to visit the beautiful SF Flower Mart. This is only one of five wholesale flower markets in the country! I usually find myself rushing in and out to buy flowers on a big event day. But on a perfect day, I'm just browsing the many vendors for seasonal inspiration.
With a bouquet of flowers in my market tote, I'm back on my Vespa and off to Tartine Manufactory to meet a friend for lunch. This cafe is one of my most beloved lunch spots in San Francisco. The menu changes frequently, but what always stays the same is the focus on local, seasonal produce. I'm not a big salad person but Manufactory makes such flavorful salads with really tasty ingredient combos.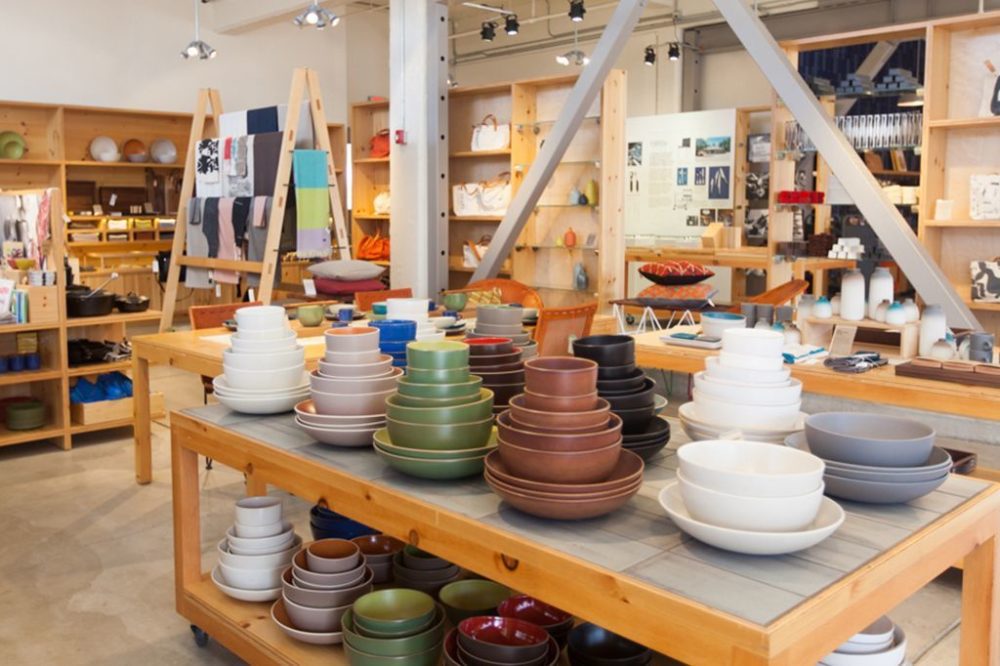 You can't swing by Manufactory without peeking into the Heath Ceramics workshop and store — I mean, they're connected after all! I love browsing Heath's new collections and accessories especially as I think about my upcoming food styling projects and photo shoots. My last Heath splurge was a set of 10 bud vases in their Poppy color which is basically Confetti Kitchen's brand color. I just had to buy them.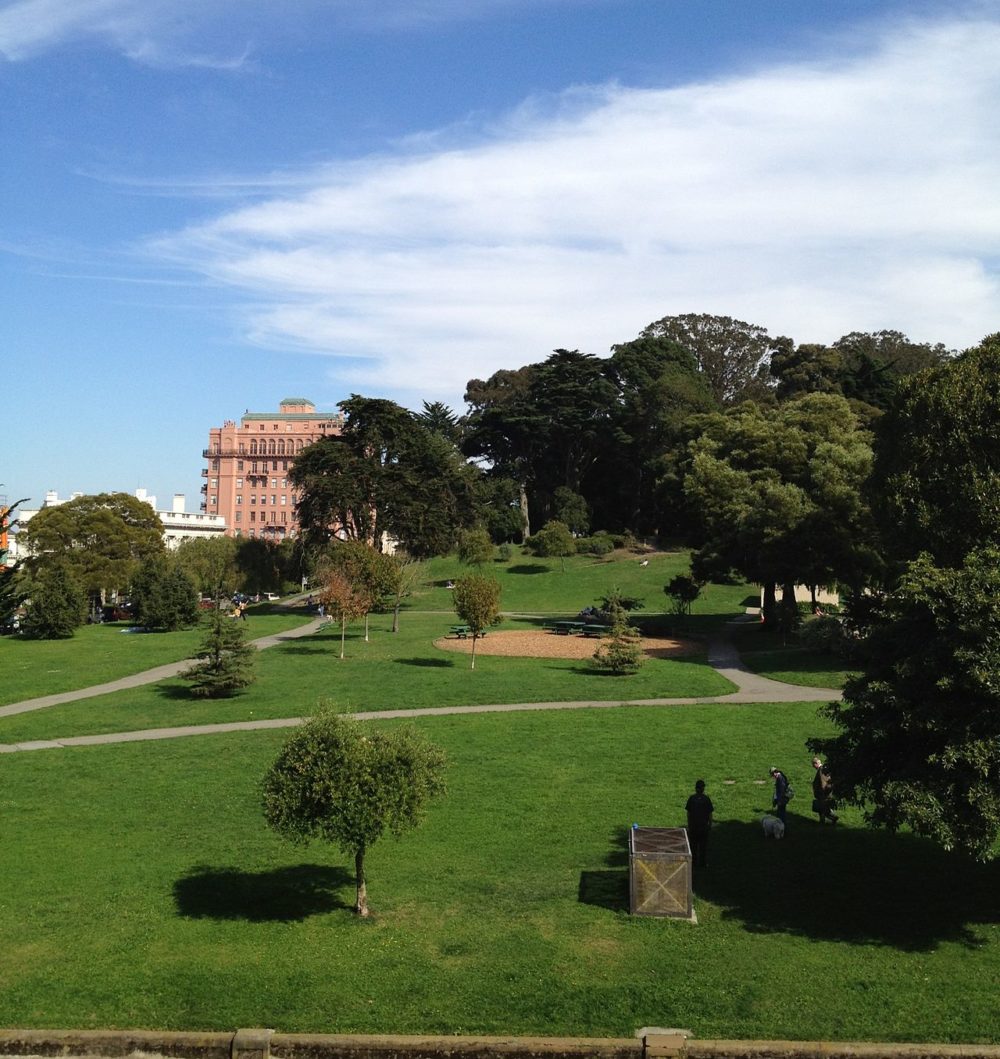 It's back to my neighborhood, Pacific Heights, to spend the afternoon in the park. While the Mission District's Dolores Park is well-known for its crowds and views of downtown, Lafayette Park is a quiet getaway. I love laying out on a blanket, listening to one of my favorite podcasts (How I Built This, usually), and journaling random ideas for Confetti Kitchen.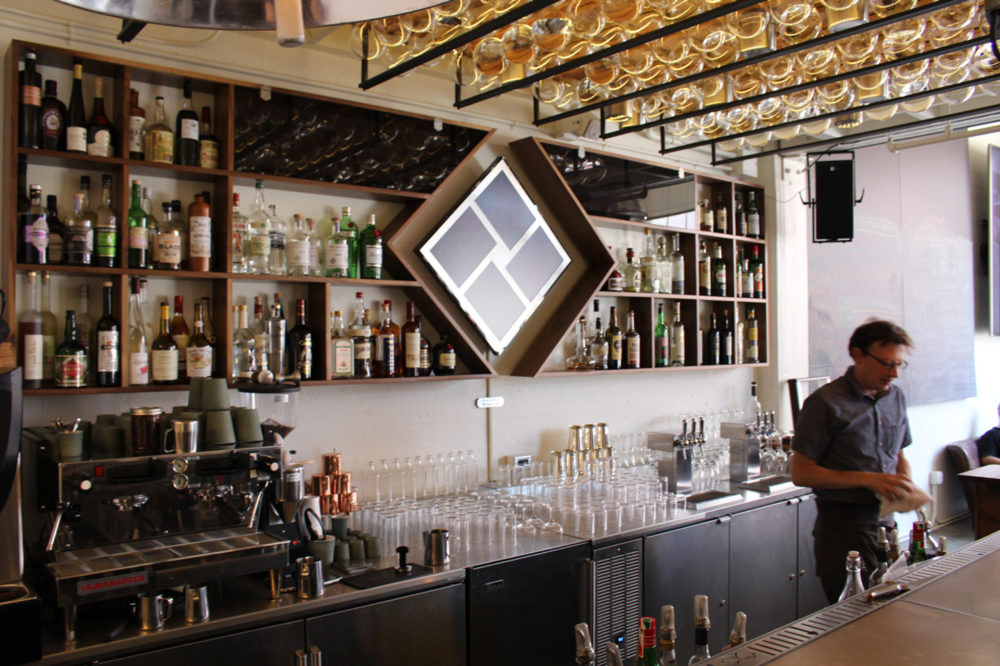 It's time to catch sunset! After freshening up at home, I walk down to the Marina for a date at The Interval. It's part museum (you gotta read about the foundation), cafe, and bar with beautiful views of the bay. The bartenders know what they're doing behind the bar, so any of the Bartender's Choice selections are a good pick. I go for the Don't Pass Me By, made with rye, sherry, and passionfruit.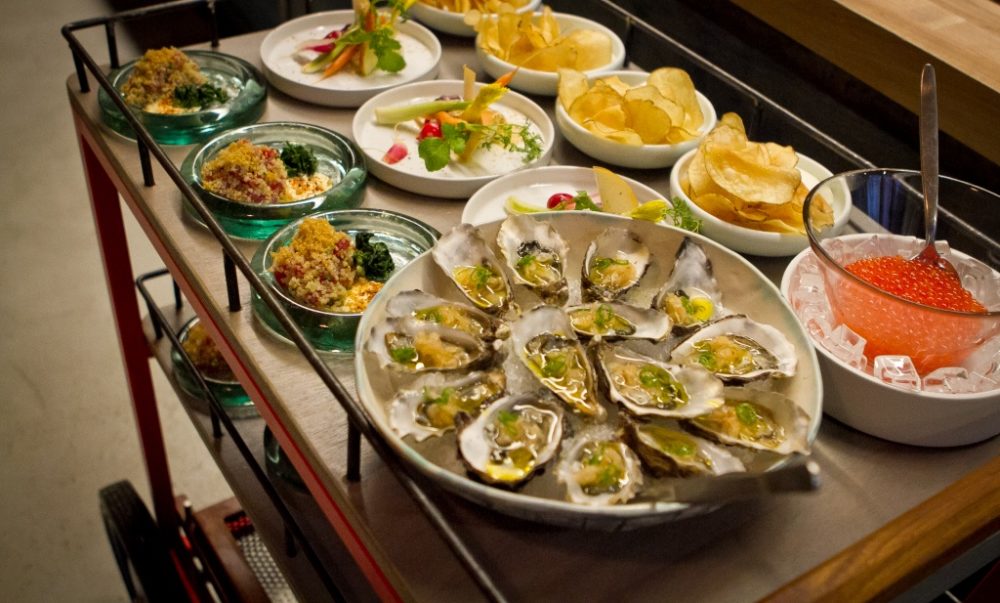 After a cocktail or two, I take a Lyft up to one of my favorite restaurants, State Bird Provisions. I can't believe it but I only made it here just a month ago…after living in SF for more than 5 years! It can be pretty tough to get a table during peak times, but you can always hop in late night for a seat at the bar. The dim-sum style of service is a fun twist that made for a warm and far-from-pretentious experience. Whatever you do, be sure to order the Burrata Bread!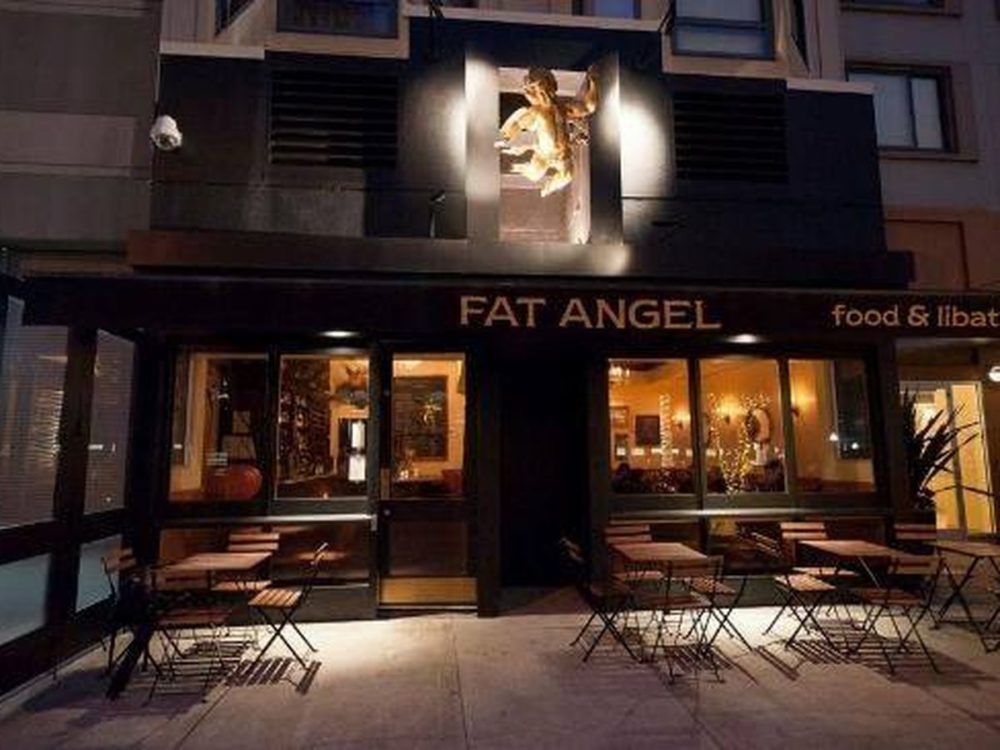 Just around the corner from State Bird Provisions is Fat Angel, one of my go-to bars in Pacific Heights. They have a unique selection of beers (lately I've been into fruity sours), but for a post-dinner drink, I'll have a glass of bubbly and call it a night!
What A Perfect Day looks like in my neighborhood, Athens, and Maui. You can find all of my travel content here.

top image c/o Cynthia Samanian
images via 2 / 3 / 4 / 5 / 6 / 7 / 8 / 9 / 10