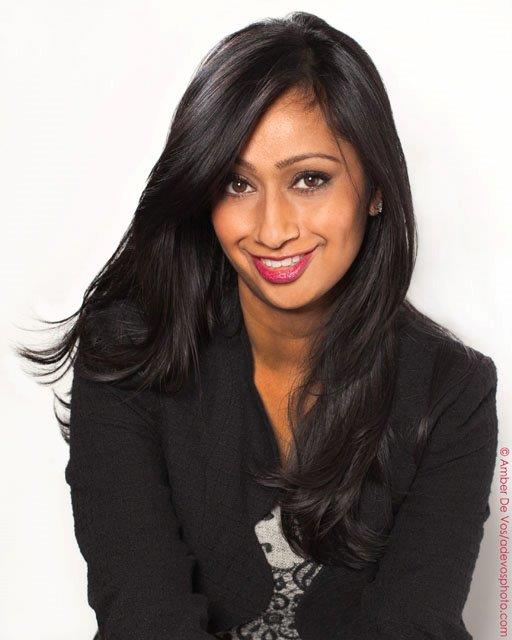 Sumana Setty
Co-Founder, Commit2Change // General Counsel, Ruton Capital
My packing style has definitely evolved over the years. I am terrified that the airlines will lose my luggage and therefore over pack the two permitted carryons – an overstuffed standard Tumi roller and a barely zippable weekender! This all changed a few years ago, when my friend and I traveled to Paris. She looked so chic with her black Louis Vuitton rolling suitcase and one small carry-on bag. I, however, looked like a homeless person wearing as much I could in order to avoid packing it and rolling my luggage, which barely qualified as hand baggage! I decided to invest in a Rimowa rolling suitcase and a small bag that could fit on top while I rolled it. It forces me to really think through everything I will need on my trip, and to also triple check the weather at my destination!
No matter where I go, I always pack my Golden Goose sneakers and my military jacket from Zadig and Voltaire, which pairs well with anything and keeps me warm during cooler evenings.
The other benefit to the Rimowa suitcase is that space is limited and forces you to limit the beauty products (in size and the number of products). All of my products go in two MAC beauty bags – one for makeup and one for toiletries. I prefer natural, hydrating products that soothe my skin after the wear and tear of travel. I use almond oil in the morning, and a combination of castor oil and olive oil to clean my skin at night. I'm also a fanatic about eye cream!
When I'm going to India for Commit 2 Change, I always pack light on the clothes and shoes. I keep it to the essentials so that I have room to share with the girls the things that have been inspiring me every day (my iPad is always a hot attraction). The girls don't always get as much time as we would all like on computers and tablets to study the coding curriculums at some of our orphanages. I like to share the different tools I use on the iPad, so that they can benefit and stay in touch even though we are oceans apart. It's wonderful for me to experience their learnings together. It also helps reinforce their learnings in their coding sessions.
I also pack a suitcase of items donated from individuals in the US and in India. Last year, we held a book drive in Chicago that was lead by my co-founder's daughters. In addition to the books, basic school supplies, clothe (and chocolate). While I love inspiring them with new books, pads and pens, the pure joy on their faces when they are eating a Snickers bar brings tears to my eyes. For a minute, I feel like they forget where they are and what has happened to them and they can just enjoy being a child.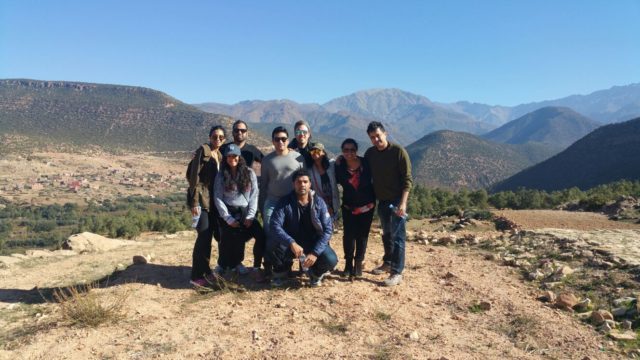 I'm always running late to the airport, because I somehow believe I have a magic carpet that can get me from point A > B without any traffic! For some illogical reason, I never factor in any time for traffic. I try to avoid lines by purchasing a fast pass or premium seating. Eventually, I'll get in my TSA PreCheck application! On the off chance I do get to the airport in advance, I typically head to a lounge to take calls and do emails before the flight.
I'm mildly claustrophobic and therefore prefer the aisle. I catch up on the latest Vanity Fair, US Weekly and The Economist. I'll then read a book, or do some work if there's WiFi. My absolute must haves on the plane are my iPad and a cashmere blanket, as I am always freezing on a plane. In terms of food, I usually will eat the nuts and opt for a glass of wine. I really stress out over delays and cancellations, as I'm afraid that I'm going to miss an event or get to work on time.
My travel essentials are:
To support Commit2Change, you can make a donation here. If you're based in New York City, I'd love to see you at their gala on November 3rd. You can purchase tickets here.
How more #changemakers pack and travel – the founder of Sundara, the co-founder of Bridge2Act, and Westward Leaning's creative director.
SHOP SUMANA'S ESSENTIALS