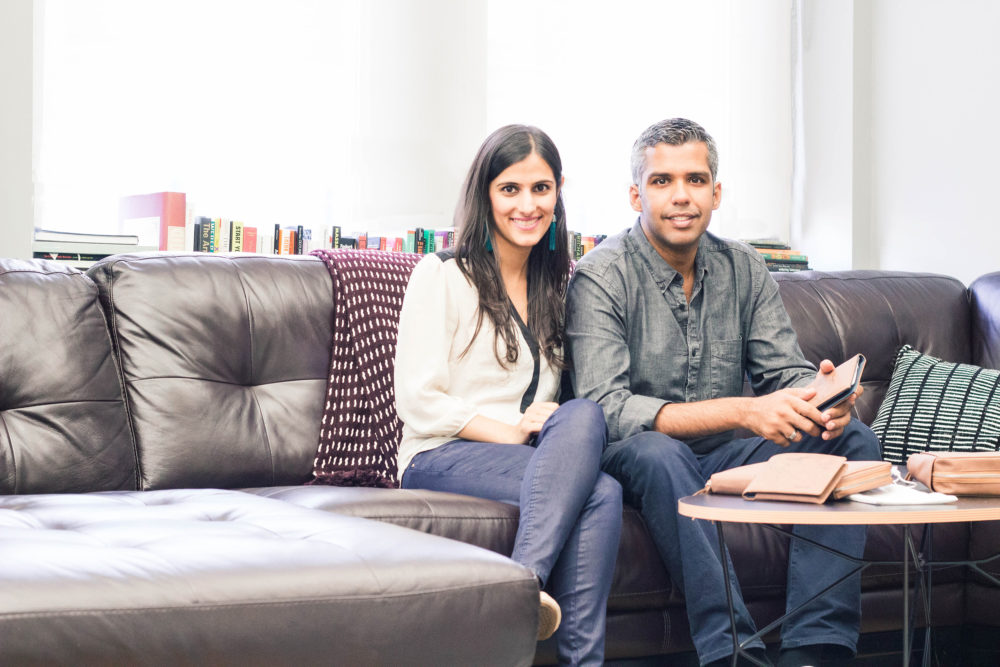 Kish Vasnani and Vanessa Jeswani are the founders of Nomad Lane, a thoughtfully designed travel brand where no detail is too small. They've traveled to over 42 countries together and counting. This is how they pack and travel.
Vanessa Jeswani
I'm a pretty efficient packer. For our month long European honeymoon, I managed to fit everything into a carry-on. Unlike Kish, I usually start packing a week in advance and I use the Clear app for my packing list. Whenever possible, I try to plan out my outfits and make sure that every bottom matches with all the tops so I can mix and match. I try to take between 3 and 4 shoes. However, all rules go out the door when packing for a wedding! In terms of bags, I'm currently testing some prototypes for Nomad Lane – which is all I can say right now :)
If I'm flying with Kish, we usually get to the airport early because he loves the Delta Sky Club. If I'm by myself, I usually get there with just enough time to grab a snack before take off. I'll sometimes get there early to get a foot massage before flying. I also typically like to explore airport food options. The Narita airport has a great ramen place, and Artichoke or Custom Burgers by Pat La Frieda are great options in LGA. The food at the Virgin Atlantic Lounge in Heathrow is the best lounge meal I've ever had. The only exception? Back home in the Philippines, where the airport is really chaotic.
When I'm up in the air, I prefer to use that time to recharge. I'll usually start off by listening to a podcast (currently loving Loose Threads, How I Built This and Foundr). Sometimes Kish and I like to listen to the same thing so I always carry a headphone splitter.  I can fall asleep almost anywhere so I'll usually take a nap at some point. I try to eat ahead of time and always carry snacks because I can get hangry when left unfed for too long. If I'm flying on a longer flight to Europe or Asia, I'll usually watch a couple of in-flight movies or documentaries. In terms of seating, I typically like to be by the aisle, unless I know I'm flying in somewhere scenic. I try not to drink alcohol on planes and tend to stick to ginger ale, which tastes better on planes for some reason. In the event of a delay/cancellation or baggage loss, I usually let Kish manage the chaos. He's exceptionally good at it!
Express' reversible camisoles give me two tops in one and don't wrinkle easily. I like having my passport, green card and frequent flier cards all in one place. I also fly internationally a lot, so I'm always switching out SIM cards. Our Nomad Lane passport wallet fits all of these items and comes with a SIM card ejector tool and dedicated slot. Aquaphor just fixes everything, and this First Aid Beauty moisturizer is great for both the face and body. A tennis ball is the perfect tool to massage knotted muscles, and fluffy socks are necessary to feel cozy and comfy on any flight. In order to dress up my outfits, I like packing a few different jewelry pieces. I used to throw everything in ziplock bags, but I've tangled and lost jewelry that way. So now, I stick to carrying this jewelry case. It easily pops in the safe as well, so I'm not worried about keeping my stuff secure.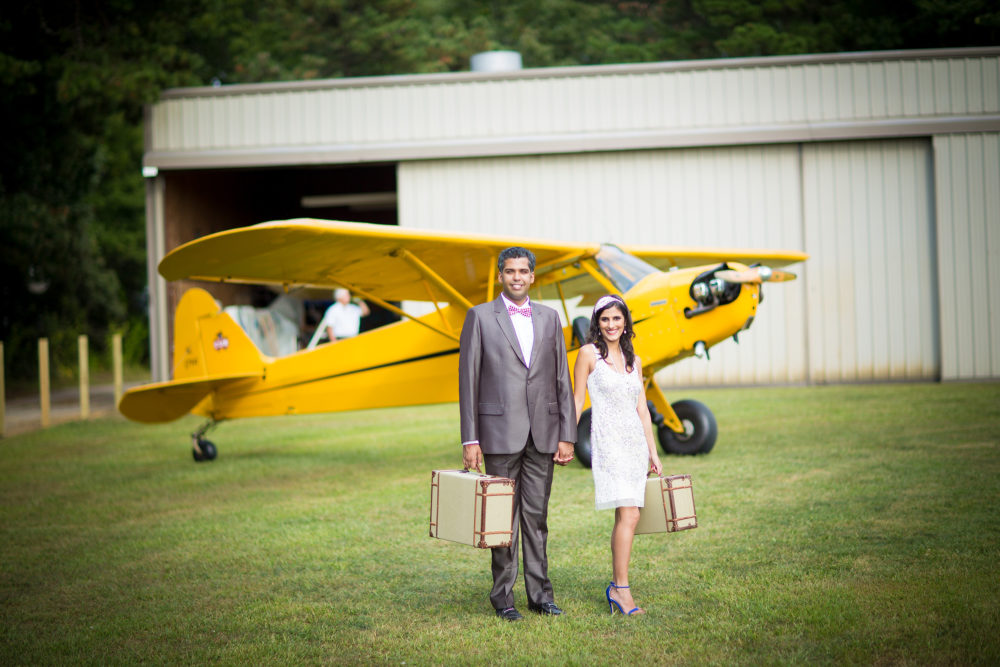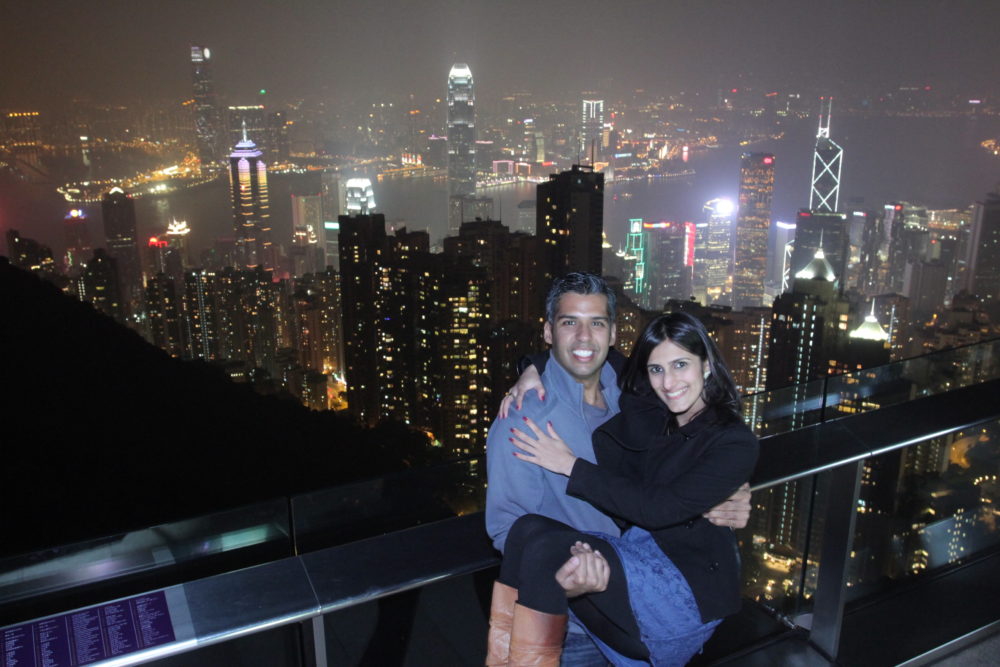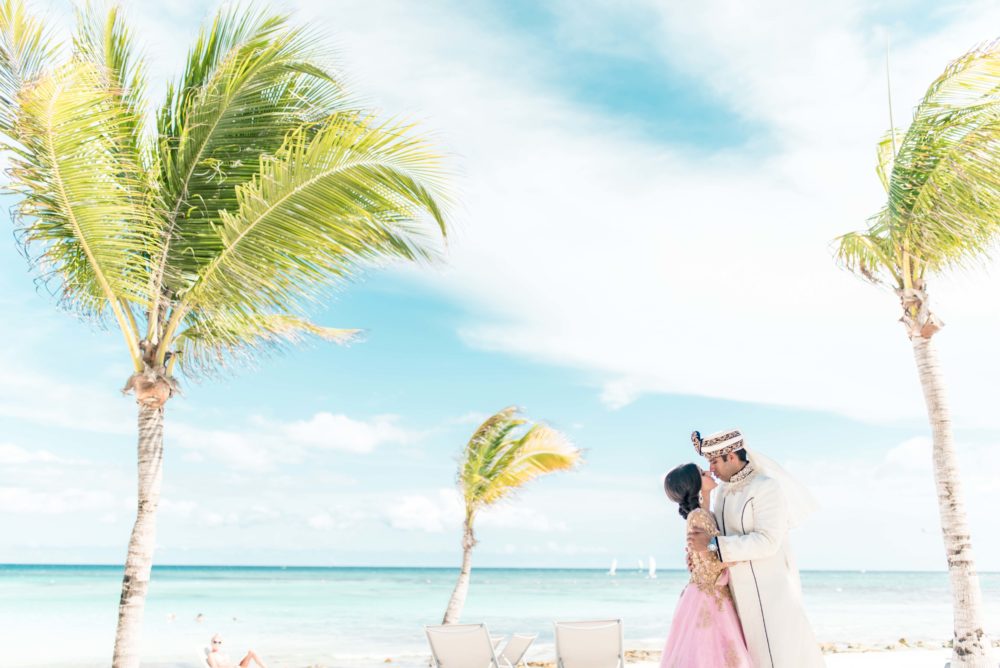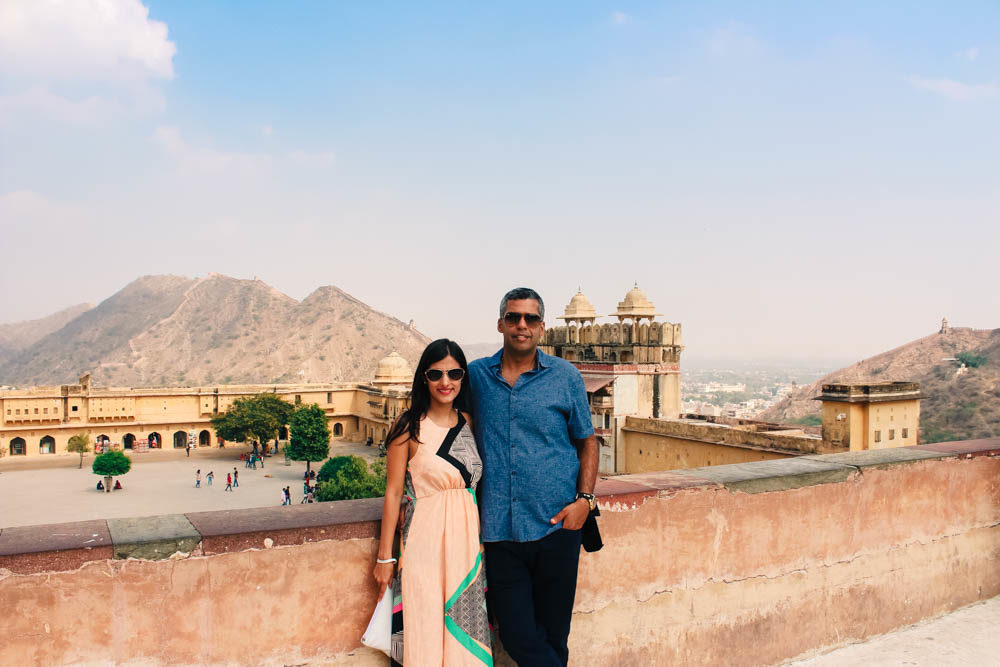 Kish Vasnani
As soon as I hit 'book' on my next trip I mentally start packing for the journey. I'm somewhere in between a minimalist and over packer. I bring very few shirts/pants (many times not enough) and more underwear & socks than I need. I like to use my TUMI roller that counts as a carry-on bag. It's a little wide on the bottom but I can keep up to 2 weeks of clothes in it. I always start with tops, shirts and then progress to shoes, underwear, socks. I save toiletries for last because it's the most annoying part. It typically takes me about an hour (or less) to pack and I typically save it for the day of. Since I fly a lot with Delta, I have the ability to check in up to 3 bags at no cost although I typically just take my carry-on. If I'm heading back home to Atlanta or going to Asia to see my suppliers, I'll take a larger bag and check it in carry Nomad Lane samples.
I prefer to get to the airport extra early, between 2-3 hours before take-off. Between TSA PreCheck and sheer experience, I get through security pretty quickly. As Vanessa mentioned, I like spending the time before my flight in the Delta Sky Club before the actual flight.
Up in the air, I like to hit play on one of the few audiobooks that I've loaded on my phone. If there's a good movie on, I'll skip the book and watch it instead. I'm a very light sleeper, so sleeping on an airplane doesn't really work for me no matter how hard I try. I always like having my neck pillow on me and just sit back and take in the knowledge oozing out of my headphones. I try to eat less during the flight, as studies have shown the best way to avoid jet lag is to not eat during a flight because your digestive system gets confused up in the air. If there's a flight delay or cancellation, I'm on the phone immediately. I'll call a friend who lives in that city or call the airline directly to book another flight instead of going through the madness at the customer service counter.
I like my Tumi carry-on. Its a little wide, but the rectangular design ensures I can carry at least 2 suits, 5 shirts, toiletries, undergarments and an extra pair shoes. Perfect for up to 5-7 days on the road. For wardrobe items, depends on where I'm going and what the weather is going to be. I always carry my Nomad Lane passport holder for my documents/passports. This is super-useful because I can keep my passport, boarding pass and frequent flier cards in one place. Once I get to a destination I prefer to use a local sim card, and my passport holder also has a sim card ejector pin and a slot to keep my other card. For my wires, kindle and chargers, I use my Nomad Lane Tech Organizer. This is the perfect item to throw everything into and zip up. I can keep my iPhone charger, iPad charger, converter plug, Kindle, MacBook charger and DSLR camera charger in one place and zip it up!
Here's how another jetsetting couple packs and travels, and the best carry-on suitcases culled from over 50 En Route With features. 
SHOP KISH AND VANESSA'S ESSENTIALS