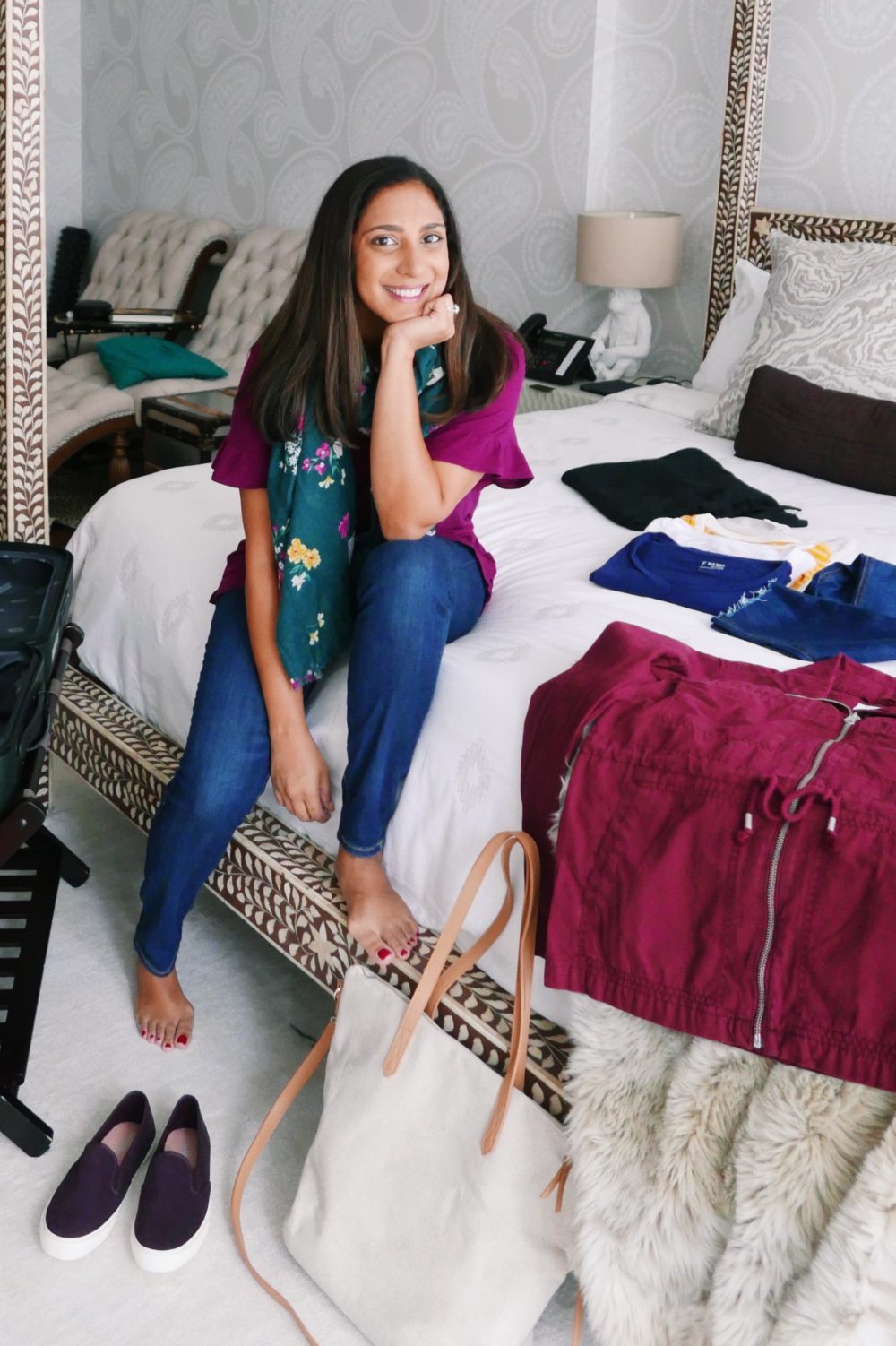 sponsored by Shopstyle
New is good.
New books to read. New foods to try. New shows to binge on when I'm under the weather. New destinations to explore.
But for all the new, there's always an old favorite to balance it out.
The handful of books I'll re-read with pleasure. My mother's comfort food classics. Favorite episodes of The West Wing or Gilmore Girls (or the only season of Studio 60).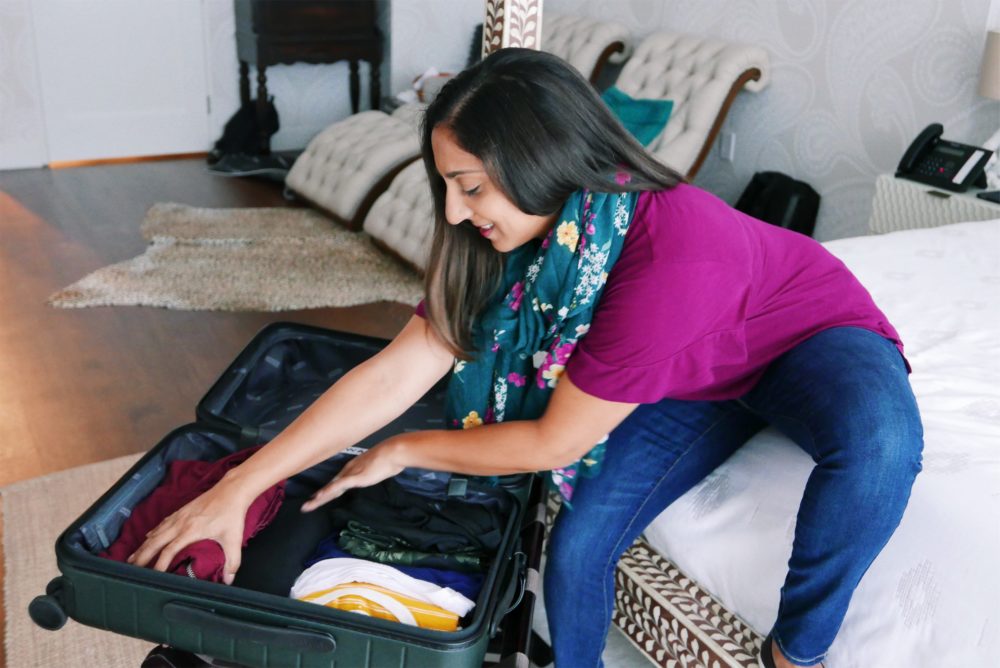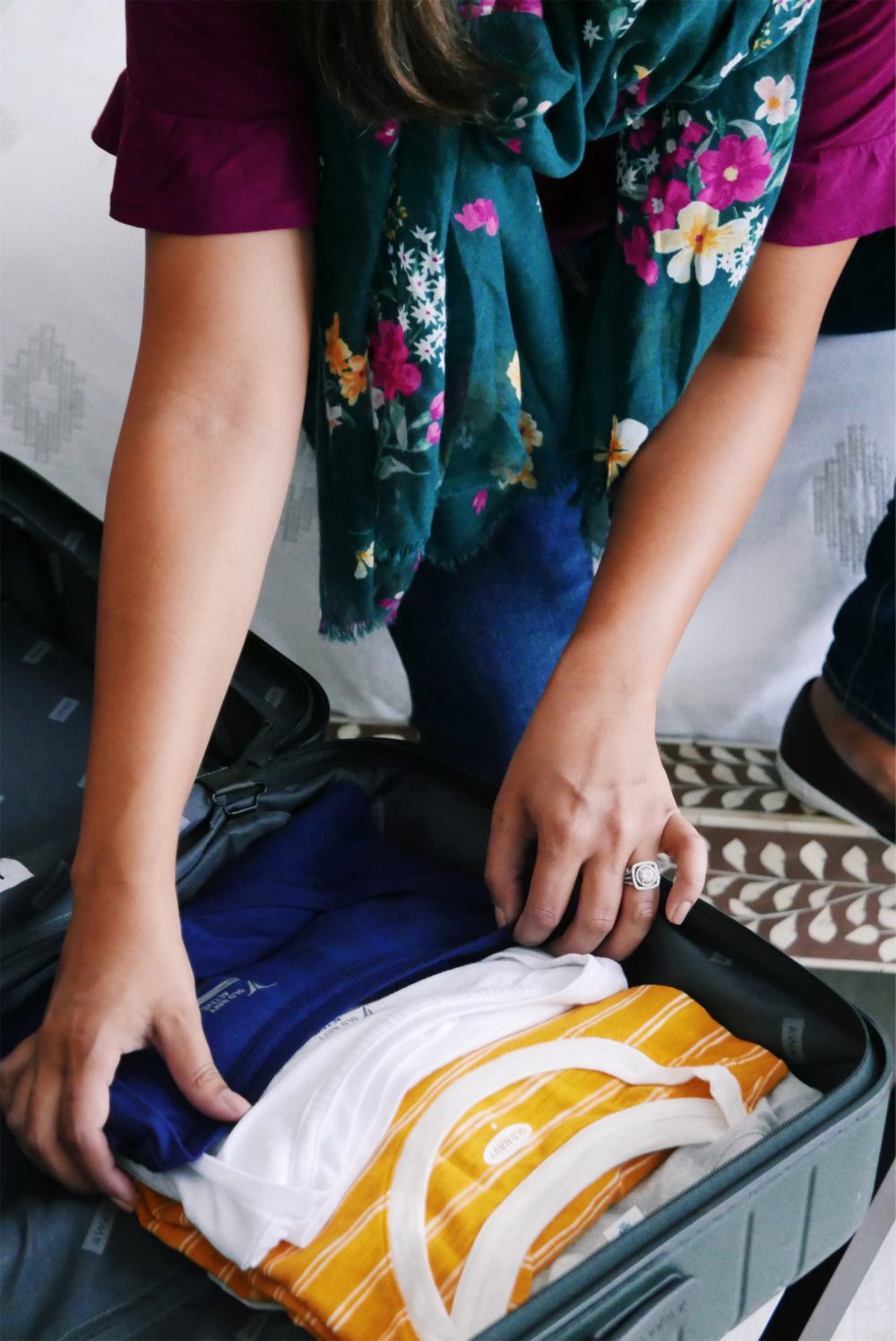 And when I'm exploring a new place, I pack my tried-and-true favorites as a sartorial security blanket.
Perfectly fitted jeans that can also accommodate a food baby. Simple t-shirts that are intended for workouts, but also look perfect in daytime outfits. A jumpsuit – essentially an adult onesie, and a chic one at that. A pair of leggings and a sports bra, on the off chance I actually get in some exercise. Jogger pants that can be dressed up for a night out, or paired with a basic top for a long flight.
There's also the items I never, ever leave home without.
A jacket of some sort – regardless of the weather. A scarf to jazz up the most basic of outfits. A tote that can withstand long days and longer flights. Sneakers that can handle 10+ mile days and be slipped off in an instant for security screening.
That's what you'll find in virtually every suitcase I pack. And you'll find that these items are all from Old Navy.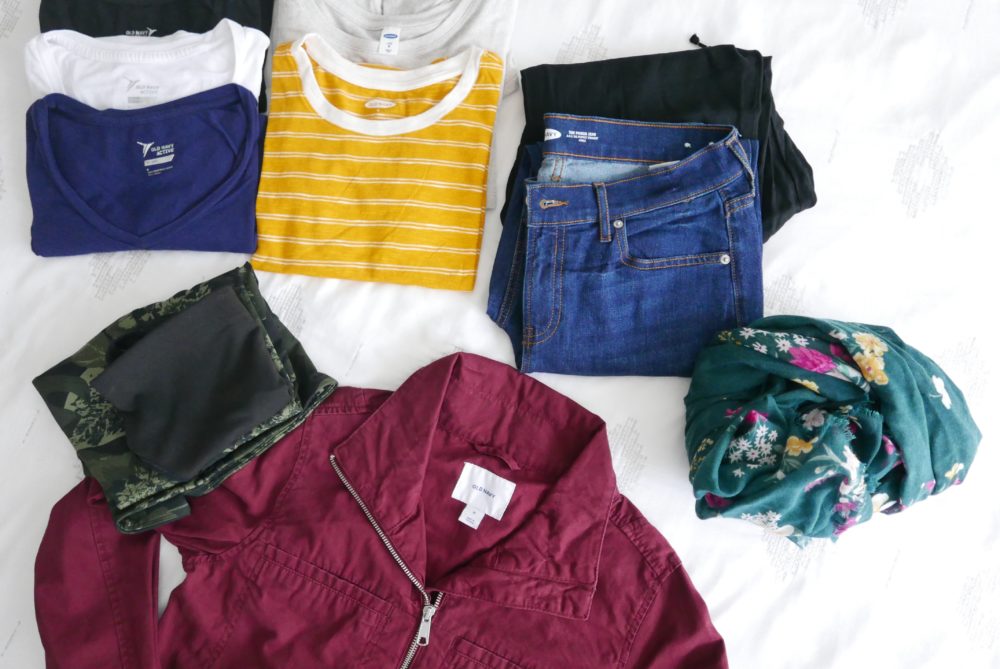 I have a habit of perusing Old Navy's women's selections for myself after filling my cart with Rho's essentials (these sneakers are a favorite of his, as are these pants). I wear their Power Jeans with vintage t-shirts when I'm working from home, their linen button downs when I want to look more polished, and their Active line nearly every morning for my workouts.
As does my husband, come to think of it. We're an Old Navy family in the #palesimhanpad, and when we're 35,000 feet above sea level.
I have my eye on a number of items in their fall collection – this Eagles jersey and new sneakers for Rho (and new socks, come to think of it), this darling t-shirt and statement sweatshirt for me, and some new workout shorts and tops for my husband.
Also for me – these thermal tunics, a henley or two, and this easy chambray shirt dress to wear in the last days of summer and straight into fall.
Whether I'm wearing them while pounding the pavement in New York or packing them for yet another trip, these Old Navy basics will suit me well.
Better than well. They're the ultimate power pieces.