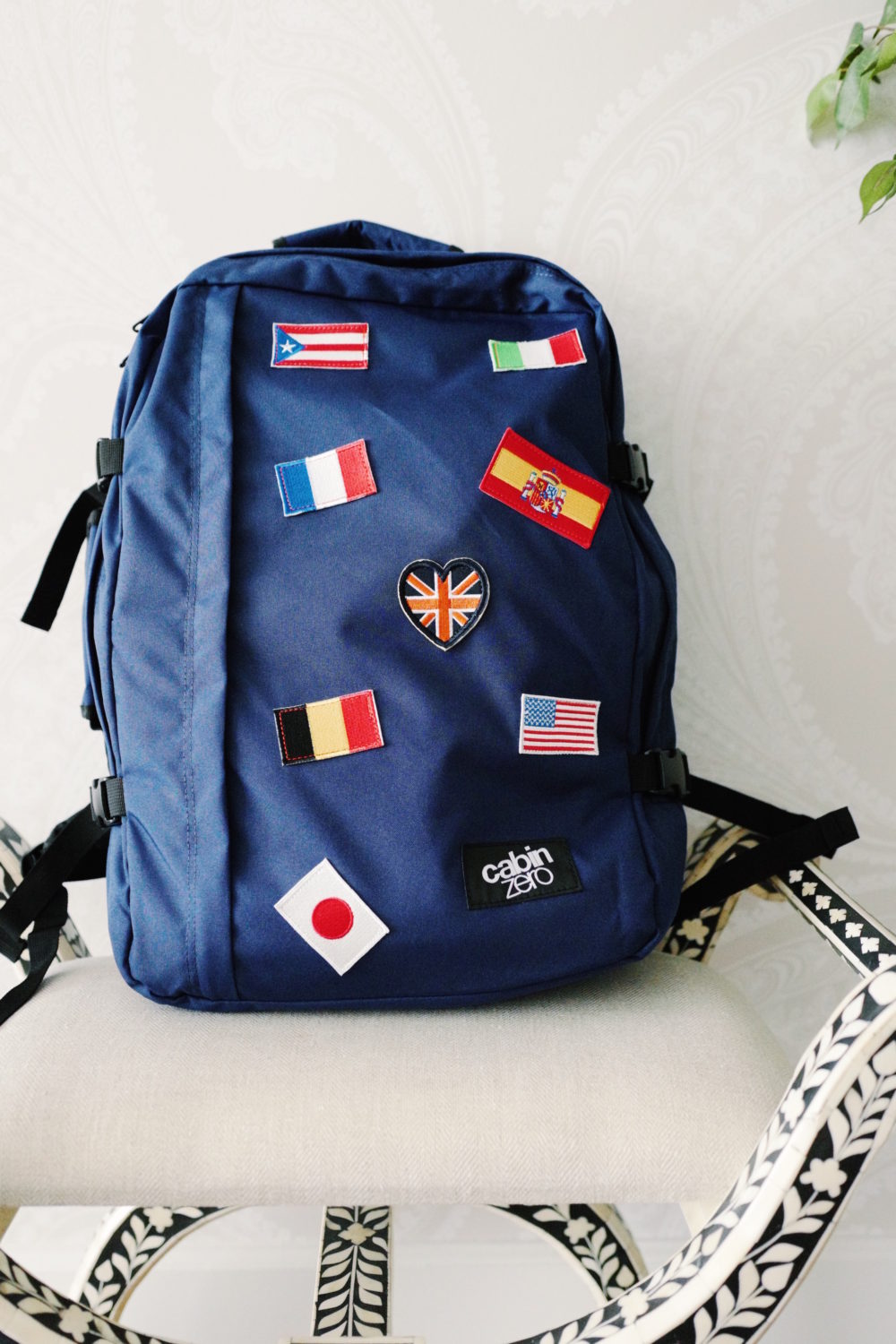 I'm new to the backpack-as-main-luggage world.
A roomy weekender (I love this one and this) was always enough for short trips. And it's no secret how much I love my AWAY suitcase.
So I overlooked backpacks, even though many of my fellow jetsetters (Bryn, Jasmine, and Gillian) swore by them for short trips and long. And I probably would have continued to, if Cabin Zero hadn't reached out to me.
The English travel company makes some of the lightest and durable backpacks on the market. What drew me to them was their focus on social responsibility (no sweatshops) and the founder's story. I appreciated Cabin Zero's focus on quality bags that were lightweight, sized as a carry-on for all airlines, and priced affordably.
I happily accepted their limited edition Flags backpack to try for myself.
I used this backpack to pack for a week at home in Pennsylvania. I had two meetings before heading to the train station, and it was pouring rain.
Time to put my Cabin Zero bag to the test.
The backpack was ideal during my subway commute. Even in rush hour, I was able to easily slip it off my back and keep it at my feet while making my way downtown. The exterior of the bag was soaked, but all of my belongings (including my laptop) stayed dry. And while I ran the 12 blocks from the café to Penn Station, the backpack didn't slip off my shoulders or uncomfortably bounce on my back.
it even fit on the narrow overhead shelf on the NJ Transit, which none of my suitcases ever have.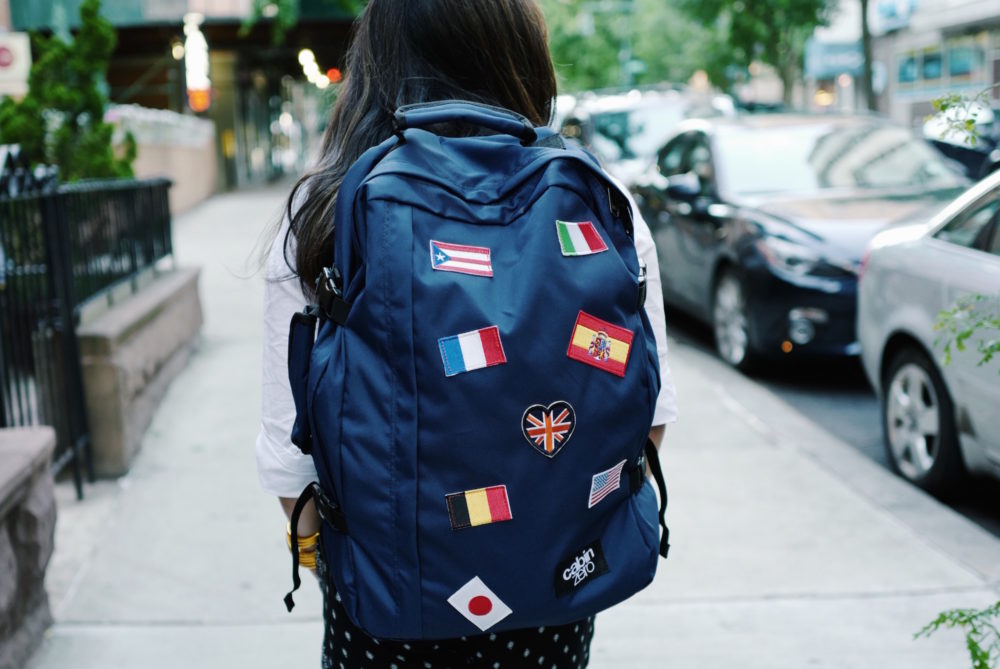 I've been wary of luggage backpacks' size, thinking that they would be too long for my short torso. This one hits just above my bum and feels comfortable, not bulky.
The jury's out on whether I would use this on an flight. But for summer weekends out East or upstate, the Cabin Zero backpack is an ideal choice (especially if you're taking the train). I was able to fit everything for a week – dresses for graduation and parties, workout clothes, pajamas) with ease. I used my FLIGHT001 SpacePak, but may have to order the Cabin Zero packing cubes for an even better fit.
Here's a look at how I packed my Cabin Zero backpack for a week-long trip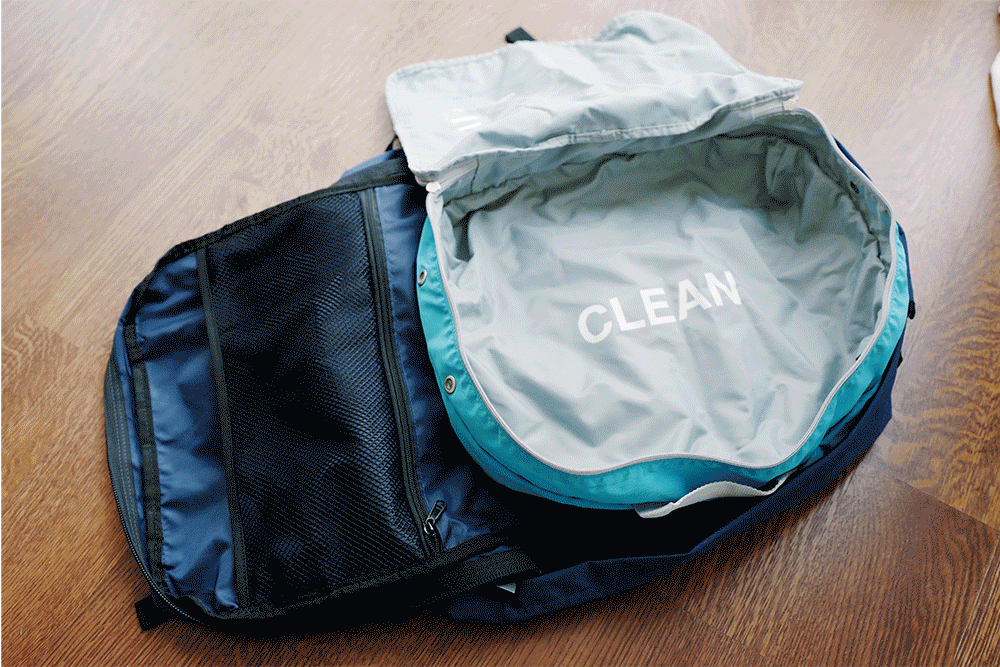 Cabin Zero backpack* – FLIGHT001 SpacePak – Hudson+Bleecker shoe bag (similar) – Pouches from Hudson+Bleecker Voyager *- Hudson+Bleecker cosmetic case* – Kindle – multi-USB wall charger – chargers
How about you? Do you swear by backpacks as luggage, or are you on the wheeled suitcase or weekender bag wagon? What's your go-to luggage for summer travels? COMMENT below and let me know!
P.S – the best in carry-on suitcases, and #HowToPack all your beauty products
* denotes that the item has been gifted. All opinions are always my own