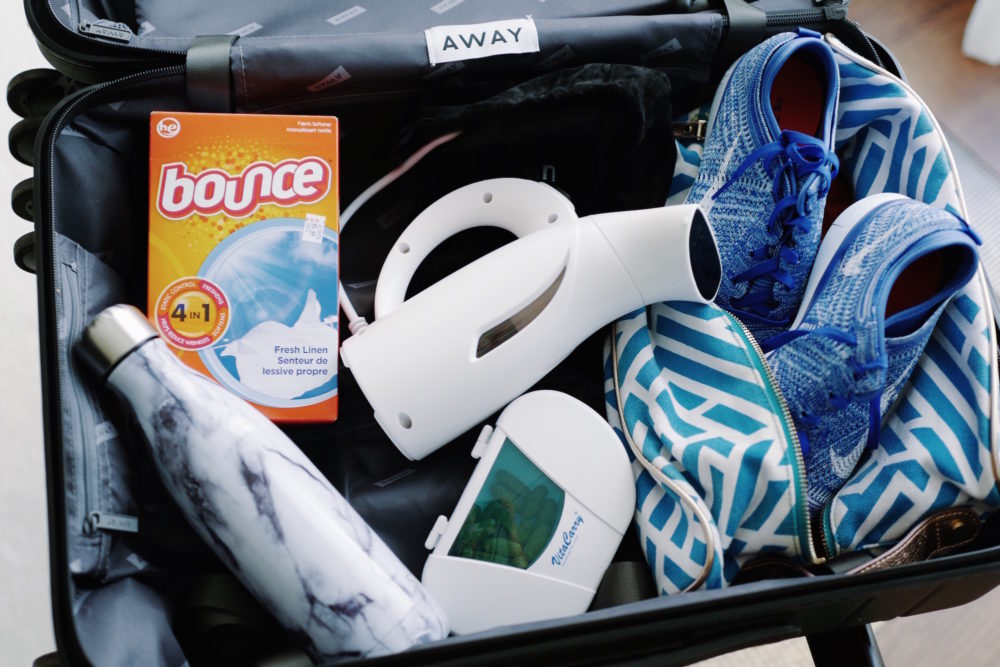 "It's what is INSIDE the bag, not what the bag looks like."
My mother says this to me regularly, whenever I beg her to go shopping to buy her a new purse.
She's right, of course. And while I may disagree with her on handbags, I epitomize this message when it comes to my luggage.
No matter my travel bag – my AWAY suitcase, a weekender, or even a backpack – I always have these 5 items packed inside. Lately, they've been living inside my bigger AWAY carry-on with the frequent travel I've been doing.
Having these pre-packed in my suitcase has made the packing process faster and less stressful. It also makes it smell much nicer.
Intrigued? Keep reading…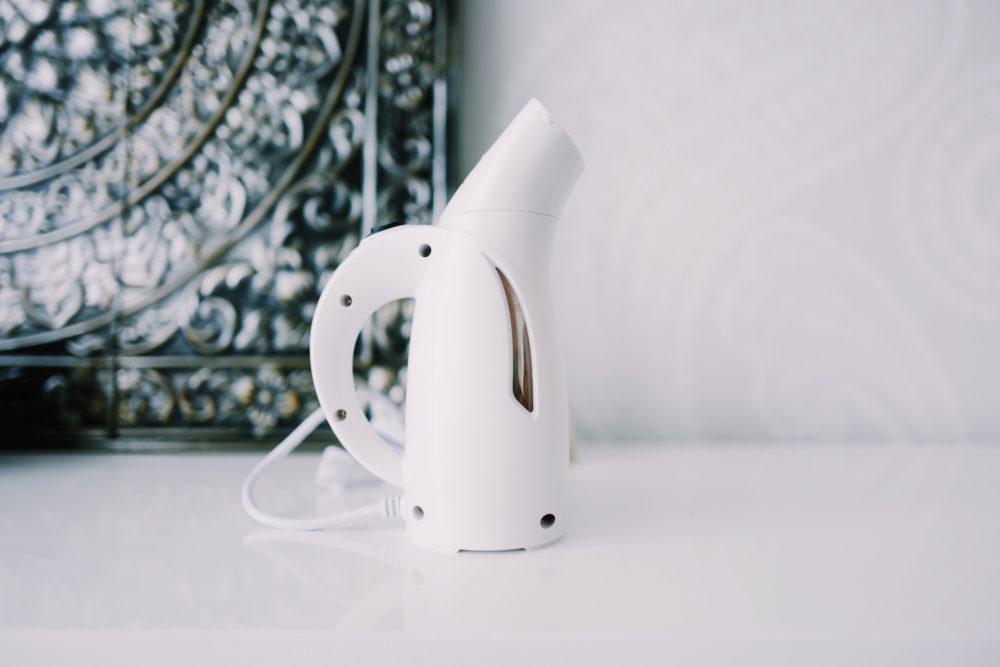 I've been a loyal steamer owner since I was in college. I accidentally burned a hole in the blouse I had planned to wear to an interview dinner with the hotel's iron. After spending the dinner wearing my blazer and scarf (to hide the camisole underneath), I promptly purchased a travel steamer and never looked back.
The Jiffy ESTEAM had been my go-to for almost 10 years. I still use it at home, but prefer this Tepoinn steamer when traveling. While it doesn't have the capacity as the former, it's smaller and is dual-voltage. And it works just as well.
And yes – I still use it for a quick facial steam after a long flight.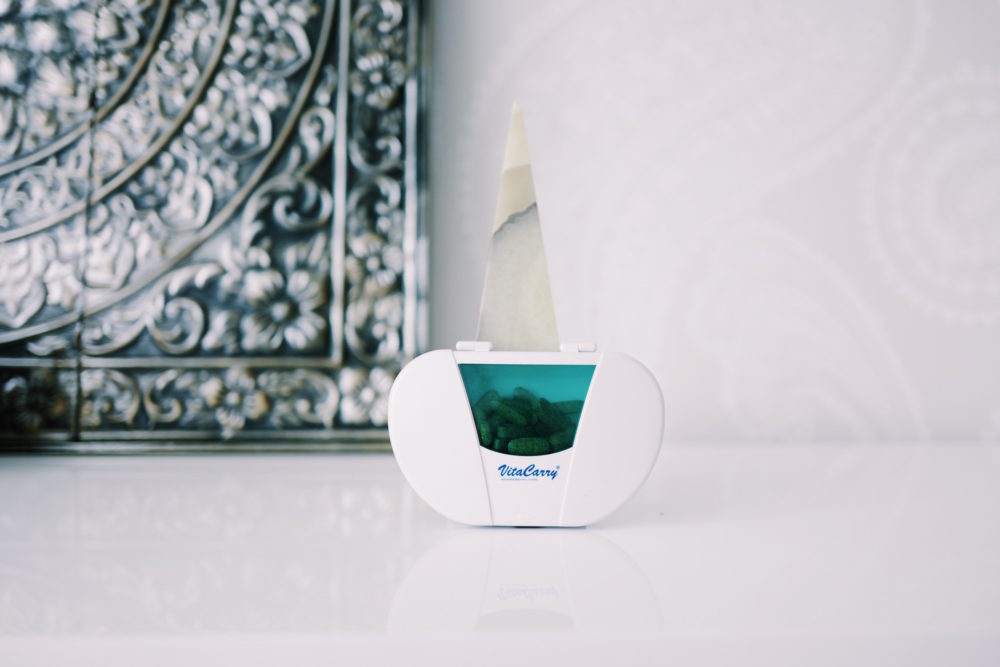 I need my vitamins every day – a multivitamin, a probiotic, and my iron supplements. This vitamin box holds enough vitamins for a few weeks, along with Vitamin C tablets, aspirin, and heartburn medicine.
Just in case.
I keep other first aid essentials – Band-Aids, Salon-Pas patches, Neosporin – with my other toiletries.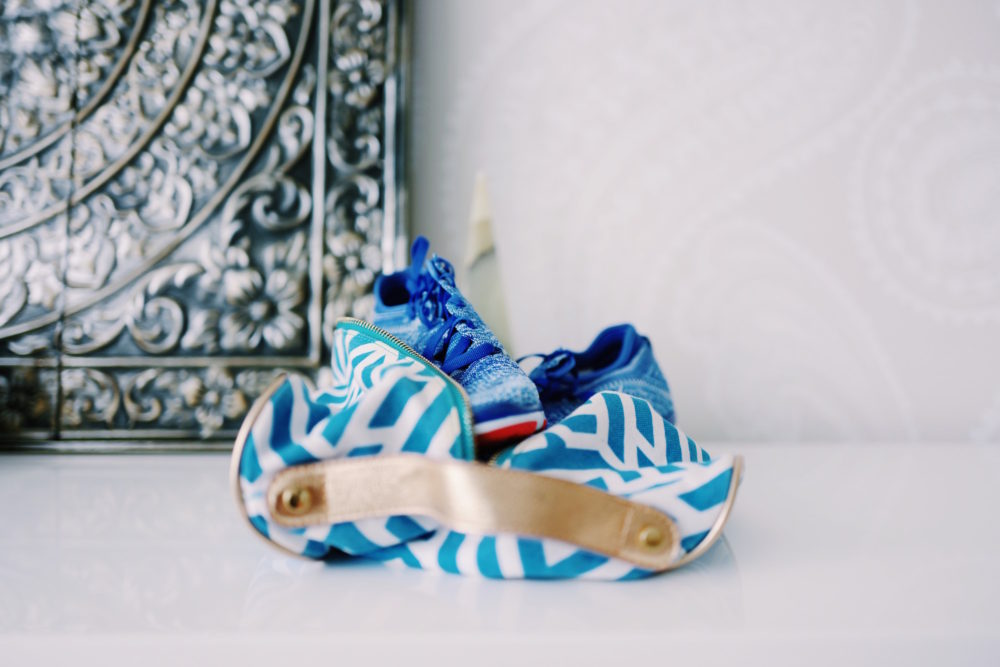 I've packed my shoes in their own bag for…ever? I traded in my sad plastic shopping bags for this gorgeous one from Hudson+Bleecker about 5 years ago, and it's still in fantastic condition.
Have shoes (in their own bag), will travel.
These Nike Flyknits are my travel shoes and always packed in this bag. They pack flat, and offer great support for running and bootcamp classes. I wish they had a black-on-black version to wear with non-workout outfits.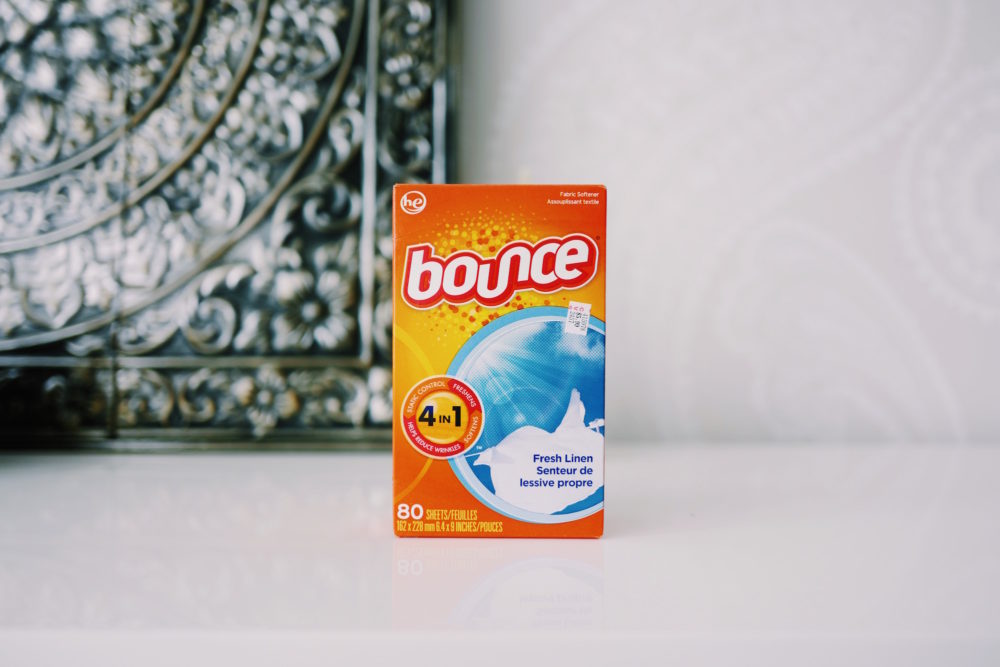 This is probably one of my favorite travel hacks. Rubbing a dryer sheet on a previously worn article of clothing removes odors, lint, and even deodorant stains.
Plus, it leaves your suitcase smelling nice.
I used to pack a sheet or two in a Ziploc, but would often forget to repack them. Even though the box takes up some extra room, it's worth it given how often I use these sheets when I'm traveling.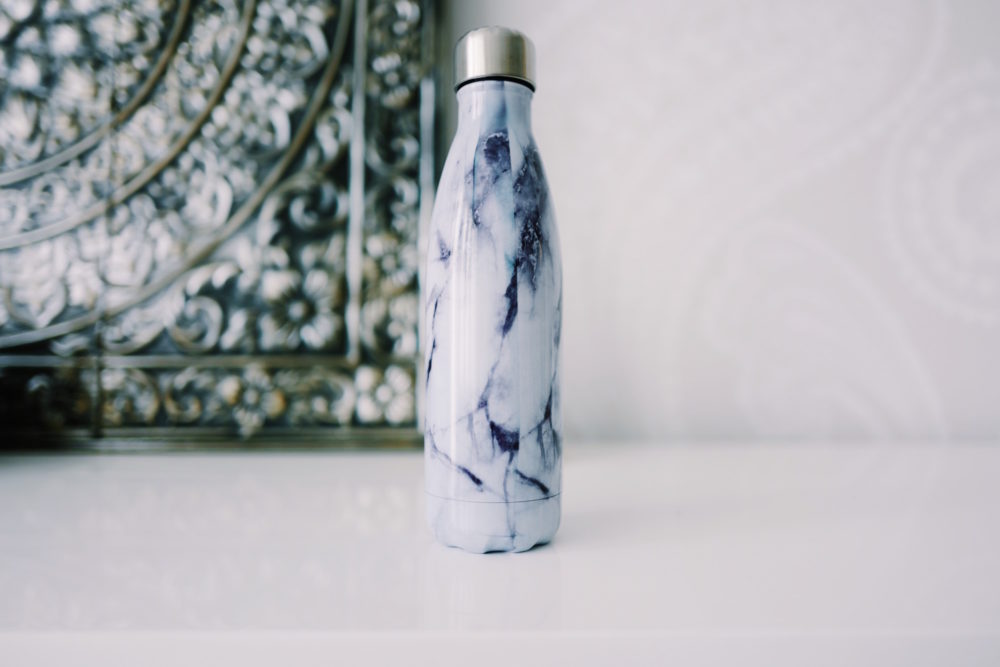 I don't leave a room without water – let alone my home.
As such, we have quite a collection of S'well bottles and TumTum tumblers.
I'll toss an empty S'well in my suitcase or tote before heading to the airport, and have it filled at a Starbucks (for free!). Flight attendants will refill my bottle during the flight (I take it to the galley) so I stay hydrated. And I'll pop into a hotel's gym and refill it with the water dispenser (which is almost always there).
Fitness centers will usually have free apples and bananas, in case you feel a bout of hanger coming on.
CLICK HERE to save this post in Pinterest!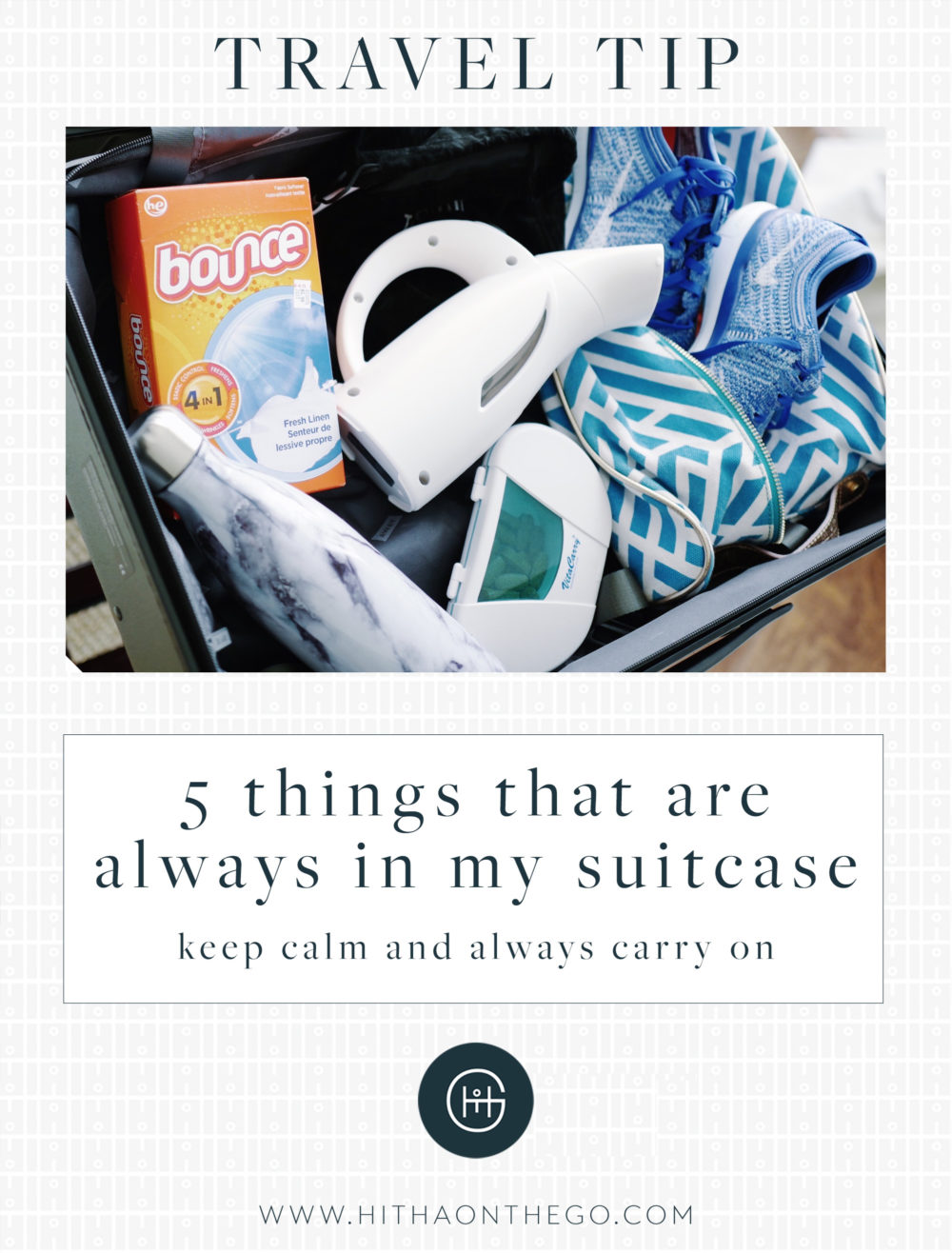 What do you keep packed in your suitcase? COMMENT below and let me know!