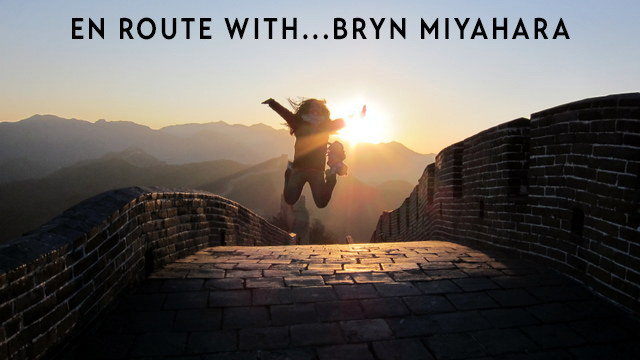 Bryn Miyahara
Co-Owner, Brooke & Bryn Photography | Systems Engineer, Sandia
I take pride in having the smallest, lightest bag at the airport. And I travel like I'm auditioning for the Amazing Race.
I have a love/hate relationship with suitcases. After trying every different version known to man, I splurged on a high-quality hiking/travel backpack, the Osprey Talon 44. It weighs next to nothing empty and leaves me hands-free when I'm navigating airports, subways, new places etc. Yes, I look like a recent college grad backpacking around Europe, but the convenience is well worth it.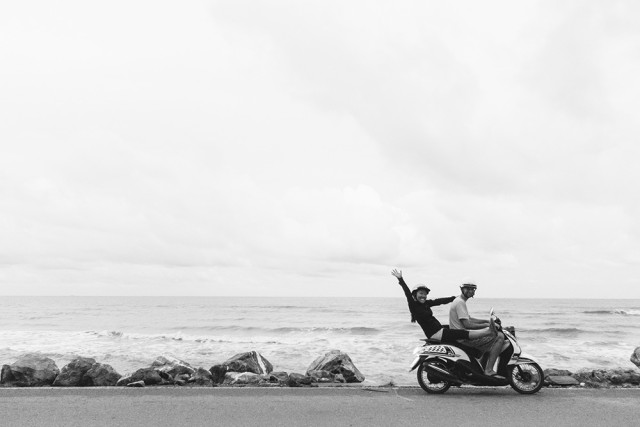 To help keep the backpack tidy, I use two Eagle Creek pack-it cubes. This keeps me organized and reminds me that I don't need to pack my whole closet. As long as you're willing to wash your clothes, two cubes holds enough clothes for 5 weeks in Asia. My work attire is relatively casual, but every once in awhile I'll need to pack my (only) white collared shirt. To keep it from wrinkling, I'll wrap it around a bundle of other clothes. Also, a cute workout top can often be layered with other clothes, with the added bonus that it can be washed/dried in a snap, so I always try and pack at least one!
While I make a mental list of the clothes I'll need for a trip, I consider myself a last minute packer, typically rounding things up the night before. But since Nick, my husband, ALWAYS packs after me (I shame him on Instagram and it makes me feel better), I guess it all depends on your frame of reference.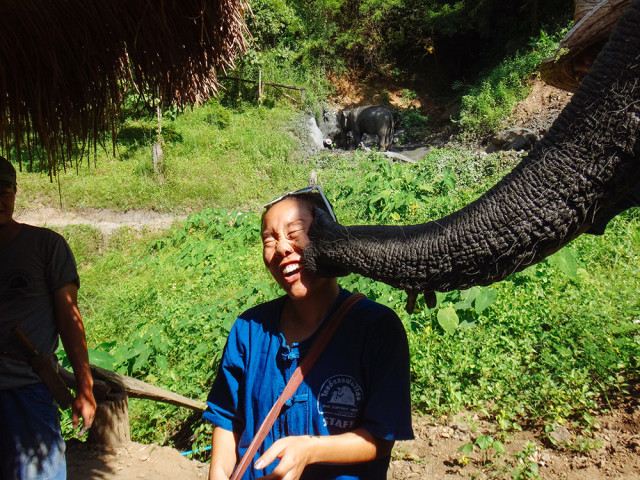 When traveling internationally (for work or for fun) I wear workout gear on the plane. Leggings, comfy shoes (similar), smartwool socks (yes, they are totally worth it and can be washed/dried overnight), Lululemon top and my Nike zip up (similar – the key is zippered pockets!).
My phone, ID/Passport go in the zippered pockets of my jacket for safekeeping and easy access, my liquids are in the top pouch of my backpack, and my laptop is in the front pouch (or my Lo and Sons TT) – all readily available so I can get through security as efficiently as possible. I literally giggled with joy as I watched that scene from Up in the Air where the Japanese businessmen go through security. A quick trip through security makes me way happier than it should.
Once through security, I'll grab some water, an apple-and-greens smoothie at Jamba Juice and camp out by the gate, charging up my electronics and downloading anything I might need for the plane.
Tip: a lot of airlines seem to be offering free entertainment for view on your mobile device, which is awesome! But you often need a special app to view it….and you can't necessarily download it once you're at 20,000 feet. Southwest uses Onboard Player and Alaska uses Gogo Video, not sure about the others, but check before taking off!
If you'd asked me a few years ago, I was a window seat girl all the way. And then I ended up with an aisle seat on a 10+hr flight. I decided to own it and chugged water the whole time, peeing constantly. I've never felt better after a long flight and it's now my go-to choice!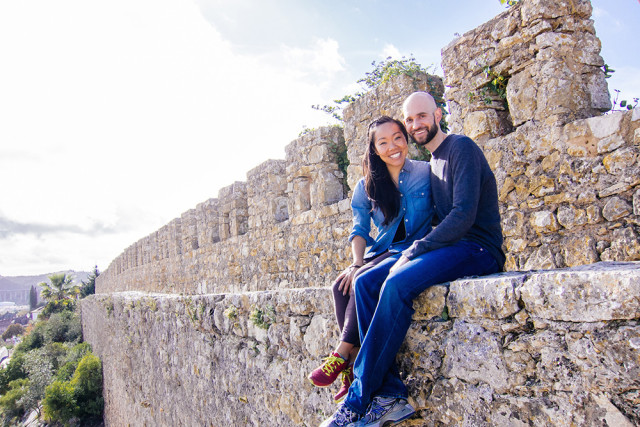 My absolute favorite seating arrangement is me at the window, Nick in the aisle, and an empty middle. I get all the benefits of the aisle and window and Nick can stretch his absurdly long legs. We have a decent success rate at achieving this setup and I hope I'm not jinxing myself by telling you about it.
When we pick our seats, we grab a window and aisle, with an empty middle, towards the back â…" of the plane. Middles get picked last and usually fill up from the front to the back – nobody wants a middle in the last row, right? If the plane ends up filling up or you just get unlucky and someone picks your empty middle, they will gladly trade that middle for the window or aisle. It's one of my favorite tricks, and we typically high five once the doors are closed and we've secured our open middle.
We don't watch a ton of movies at home, so I try and catch up on the plane. I have no problem binging on movies for many hours. I also load up my Kindle with whatever dystopian-teenage-love-story-adventure novel I can find and throw in 1 or 2 books where I might actually learn something. And if things get really desperate, I'll organize my hard drive.
The rest of my in-flight kit includes:
Snacks like trail mix and Awesome bars – the salty peanut tastes like a snickers, although Nick would disagree
An eye mask and earplugs – for sleeping on the plane or in a loud hotel
Meds in a small travel case
Toothbrush and floss – the key is to have these easily accessible while in flight, because getting something stuck in your teeth is a recipe for a sore tongue!
Ginger candy – because my stomach doesn't like to keep up with my travels and this is the best natural trick I've found. I stock up at Trader Joe's with the Ginger People brand.
Emergen-C packets and Purell hand sanitizer
Cleansing towelettes (or baby wipes). It's amazing how much better you feel after a quick wipe of a cool-ish towel. I'm not ashamed to admit wiping down the majority of my body in a bathroom stall after 15 hrs on an airplane. It's the next best thing to an actual shower.
Cuticle oil – my nails always seem to chip while traveling, I blame it on the dry cabins! So while I'm binging on movies, I rub this into my nail beds.
A crossbody purse that zips AND includes an inner zip pocket – I got my Keroppi wallet swiped when I was 12 and have been neurotic about keeping my things safe ever since. My mom preached the dual zippers and it's stuck with me. Anything you'd think of putting in a money belt, put in the inner zippered pocket and toss the belt. I've got 2 that I like (similar) and rotate between. One is actually a men's "satchel" that looks a bit more rugged, so the upside is that Nick will carry it from time to time if I ask nicely. He won't touch the other more girly one.
I don't take my DSLR on travel. Too heavy. Instead, I use my iPhone or the S95 (current version). It's compact and shoots RAW. And I love the VSCO app for editing iPhone photos!
I'm still on the lookout for my go-to, super cute, walk all day flats (Cole Haan flats are the closest I've found and yes, I've tried Tieks). Until then, I throw these arch supports into a pair of Pumas. I can walk for days.
You know how everyone and their mother gives you recommendations before a trip? I use the "save" feature in Google Maps whenever someone recommends a place to eat, shop or see. You enter a business, hit save, and a little star appears on the map. When you access the map on your phone, the stars are still there and you can see what's nearby.
Instead of collecting souvenirs, I try and grab a local Starbucks card.  They take up almost no space and cost roughly $5 depending on the country. I'm thinking of putting them in a frame!