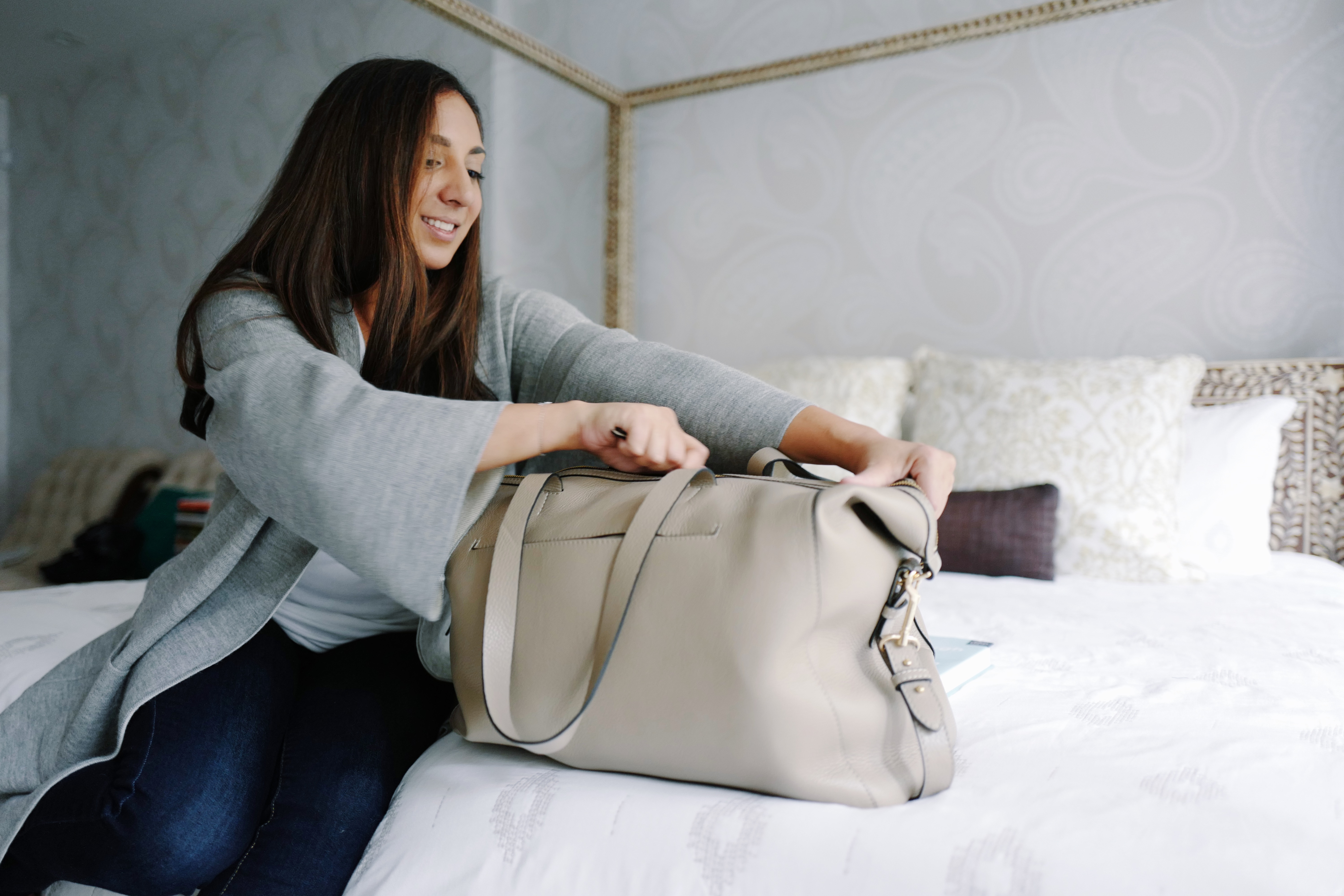 It's been a few years since I did a 'how to pack a duffel' guide.
And a lot has changed since then.
We've moved out of our studio apartment, had a kid, traveled a ton, and changed jobs (several times over).
And in that time, I've also discovered some new tricks for packing a weekender. I've also found a new favorite in the process.
Cuyana just released their Le Sud Weekender – a buttery-soft leather bag with two handle types, a roomy interior, and the same thoughtful design and manufacturing that has defined the brand (and dominated my closet).
They kindly sent me the bag and their oversized alpaca cardigan for upcoming fall trips – holidays home in Pennsylvania to celebrate Diwali and Thanksgiving, and a weekend in Newport with my husband.
Just us. And this bag, obviously.
Here's an updated tutorial on #howtopack a weekender bag – and a little bit more on why I love this one.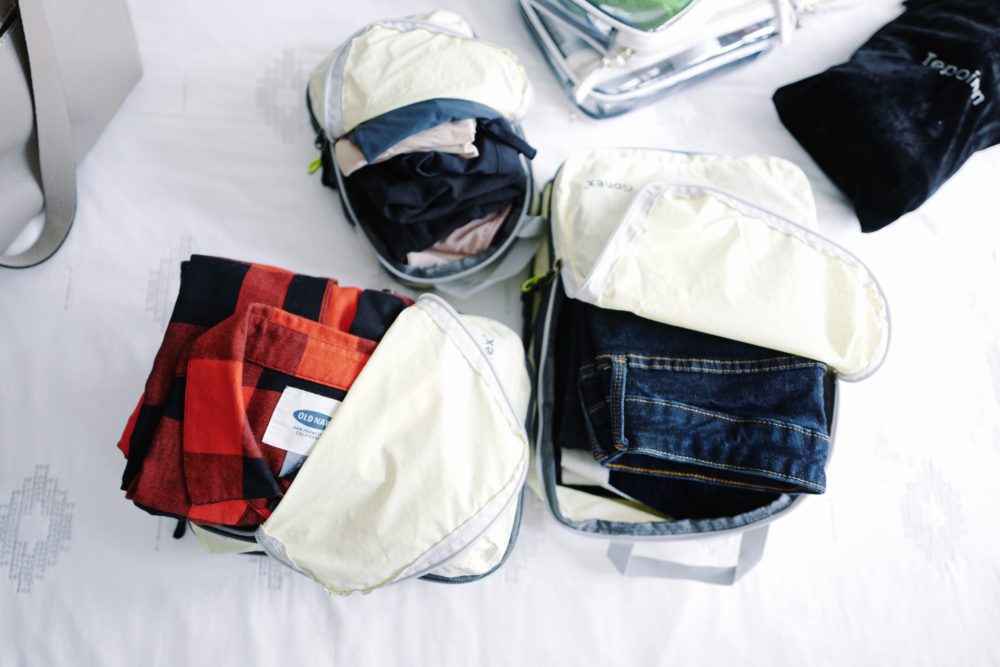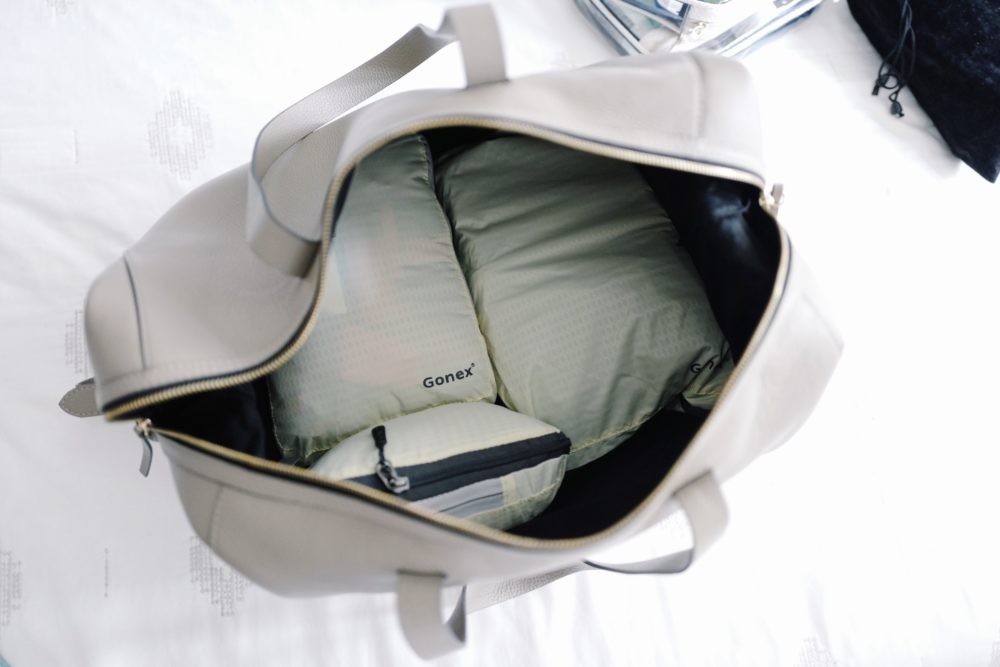 Packing cubes are a downright necessity for a weekender – these ones, specifically. The small sizes and the double zipper compresses your clothing into the smallest possible package.
I pack a dress, a flannel top, a sweater, and some t-shirts in the biggest cube, and pajamas and jeans in the medium sized one. Underwear and socks go in the smallest cube.
The only downside to these packing cubes is that the outside zipper gets caught in the fabric, so don't overstuff them and zip them carefully.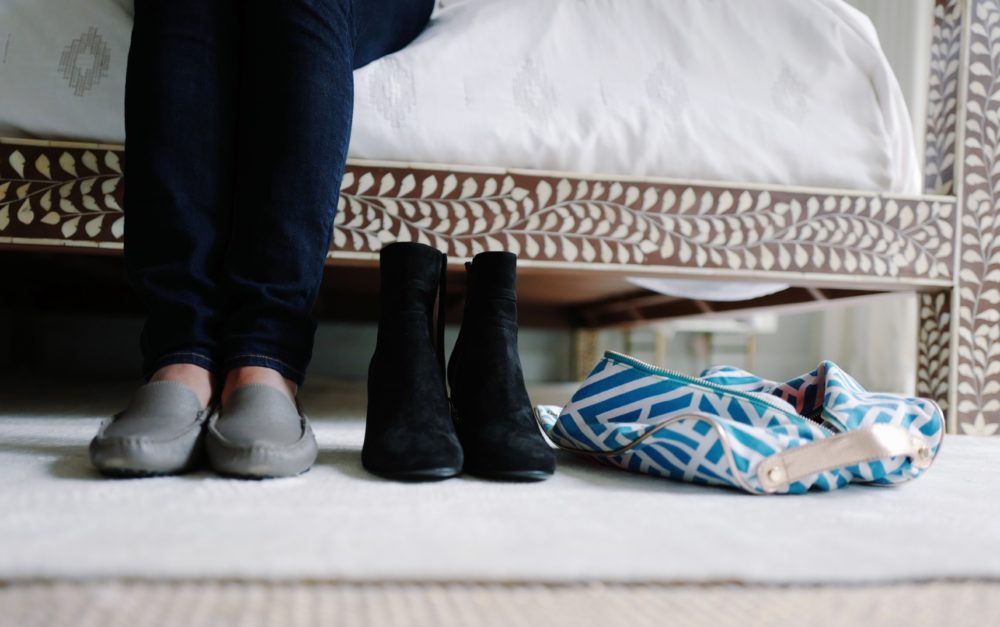 For a weekend trip, I limit myself to two pairs of shoes. A pair of moccasins and a pair of ankle boots get me through just about any situation, from nice dinners to running to the supermarket for a few things.
Last up are my toiletries (always pre-packed) and makeup. I keep it pretty minimal for a fall weekend away – a tinted moisturizer, concealer, this palette for eyes and cheeks, and the eye necessities (mascara, eyebrow pencil, and eyeliner). I've start to keep this brush set packed in this makeup bag to speed up the packing process. Every minute counts, especially when you have traffic to beat.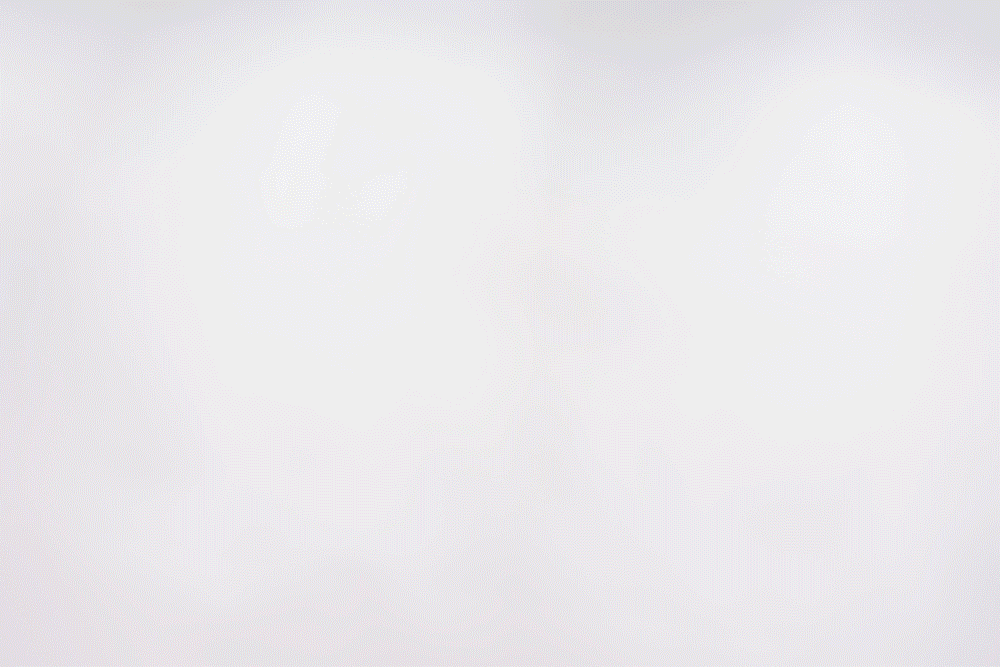 And now, the bag…
Le Sud is an upgraded version of Cuyana's classic weekender. I love that both handles (the top handle and the long strap) comfortably sit on your shoulder. The leather quality is outstanding – and smells amazing – and will continue to get softer and better with age.
That said, leather is heavy and this bag does weigh as much as a fully packed carry-on suitcase when full. Car trips are perfect for this bag, and I would also use it as a larger personal item for a long trip. It fits neatly underneath the sit in front of you.
It's one of the best weekenders I've traveled with, and I've traveled with many. Too many to count.
Cuyana prides itself on creating 'fewer, better things.' They've nailed it with this bag (and this sweater, which is my new favorite for trips).
Good thing I have more than a few coming up.
Special thanks to Cuyana for gifting me this bag and sweater. Links to Everlane are a part of my ongoing partnership with Shopstyle and Everlane, for which I'm compensated for. All opinions are, as always, my own.
#HowToPack a backpack (for up to a week!) and the Cuyana travel set (at home and for travel).
SHOP THE STORY