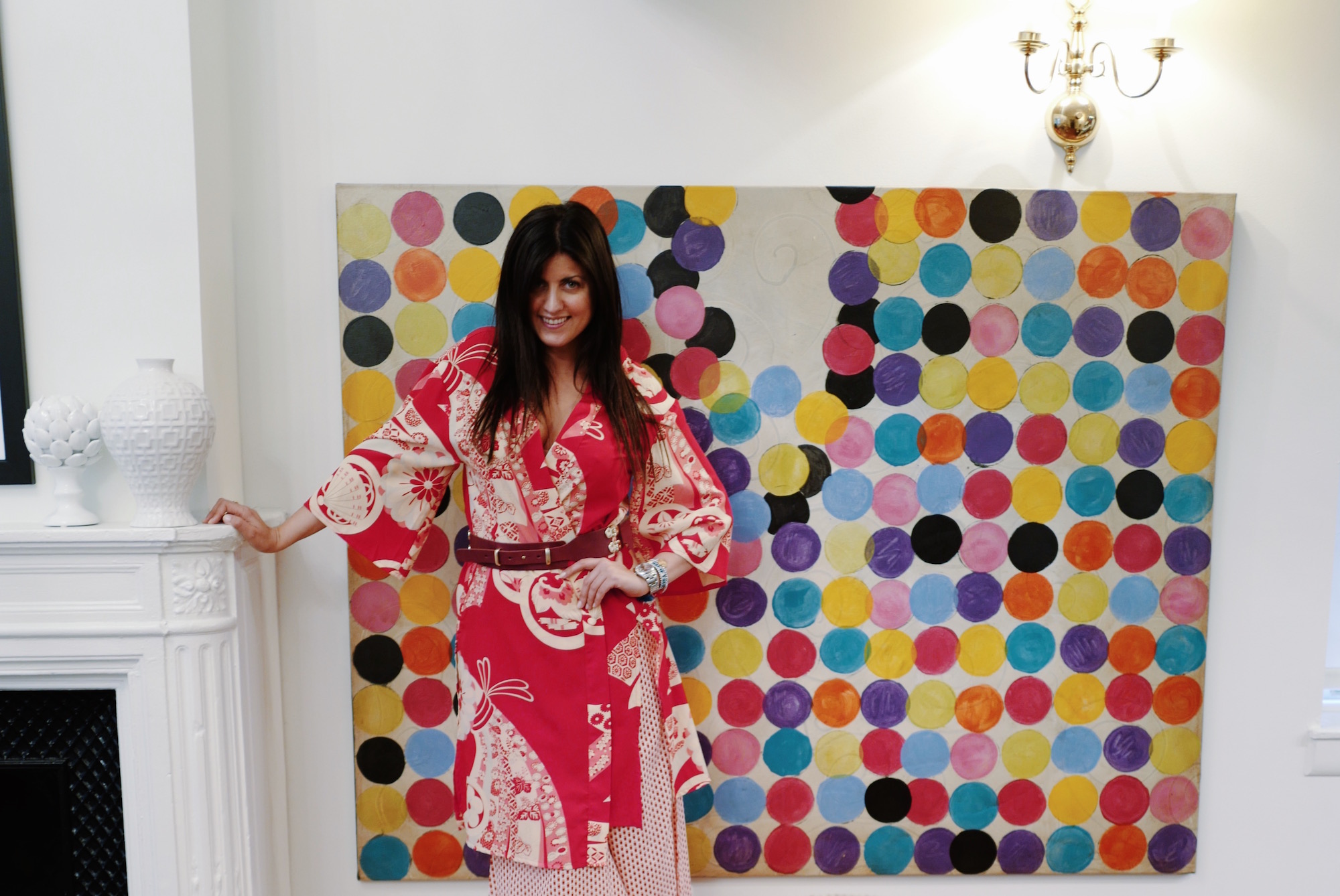 Keren Eldad
Life Coach | Marketing Strategist | Partner, The Supper Club
My carry-on is a tiny Longchamp suitcase – the square one, which I found in 2010 in the Zurich airport. I also have the Longchamp Le Pliage weekender, which I fold neatly and pack inside, in case there happens to be an incredible sale when I'm on vacation. The suitcase fits in all overhead compartments, and holds everything beautifully. In addition to having found the perfect suitcase, I've also found the perfect purse to travel with. It's the Celine Luggage tote, which I own in two sizes: micro and the medium. There are a couple reasons why I love this bag. First, it's huge! You can carry your entire family in there, so even if you only travel with a notebook and a laptop, you can come back with an entire new wardrobe. Secondly, the base of the bag is flat. You can put it right on top of your carry-on suitcase, and drag it through the airport without any extra bulk and or weight. It really is the perfect bag. And it's crazy chic.
"Don't be a hero" is my top packing rule, especially when it comes to my choice of fabrics and heel-heights during travel. When I was beginning in my career, I started traveling a LOT. Through this, I quickly realized that my best clothes wrinkled, so I stopped packing them and started getting into Missoni knits, Prada for all their nylon products, and DvF for jersey dresses. These things don't wrinkle – pack them, unroll them right out of the suitcase, and they're ready to go. Extra tip? Go monochrome. If you want to pack for four days, stay in one color family. It's the best way to mix and match, get more use out of everything, and your bags and the shoes will always work.
In terms of organization, I am a folder, and everything fits perfectly. Whenever I get stopped in security (which is often), the agents always marvel at how perfectly everything fits. I start packing for a trip one week in advance – I know, I'm crazy! (Editor's note – you're not. You probably could have written my book).
"Don't be a hero" also extends to accessories. I get that everyone wants to go anywhere from the Hamptons to Zurich with the hottest new shoes and newest bag, but don't do it. Those things are going to get that play time here at home and not while traveling. Shoes and bags take up an enormous amount of space and they are heavy. Eliminate those trendier items and pick one or two pairs of shoes that really do the job. While traveling, pick workout classes like SoulCycle that give you the shoes or choose a barre, pilates or yoga class – since these don't require shoes. Also, be sure to pack versatile bags that can transition from casual to dressy outfits. That way, you have more space for those extra 2 or 3 outfits that come very handy – like when you're invited to a gala last-minute. This happens to me – I always get invited to things. People find out you're here in town and go "Keren, you're coming to this." It's good to be prepared.
I don't pack a ton of jewelry. I wear everything that I want to wear while traveling. If there is a statement piece like a pair of earrings or a bracelet that I want to pack, then I pack that, and that alone. Unfortunately for me, that's usually the piece that gets lost, stolen, or left behind. This is why I've become super strict with myself – if it's not 100% necessary, then I don't travel with it.
One thing you'll never see me pack? Hats. People who wear hats while traveling drive me insane! They are peshmerga, or, loosely translated from Kurdish, "willing to die" in the name of fashion. Unless you're Nicole Kidman or have a skin condition and you really need one with you, leave the hat at home!
I'm constantly stocked on travel sized toiletries. I have my products ready all of the time. Toiletries are our friend. It's very important. I'm a minimalist through and through, but great skin and great hair require having our shampoo, conditioner, dry shampoo, toothpaste and toothbrush, and my regular, full sized moisturizer. I cannot live without a packable toothbrush, hairbrush and hair dryer. I'm just not myself without these. I also never travel without one of my robes. I have several white Turkish waffle bathrobes – my favorite is from Pottery Barn (really). I wear my robe all the time at home, so why wouldn't I do the same while traveling? Also, if you are staying at someone's house, it's also kinder to other people who just frankly don't need to see you in your pajamas.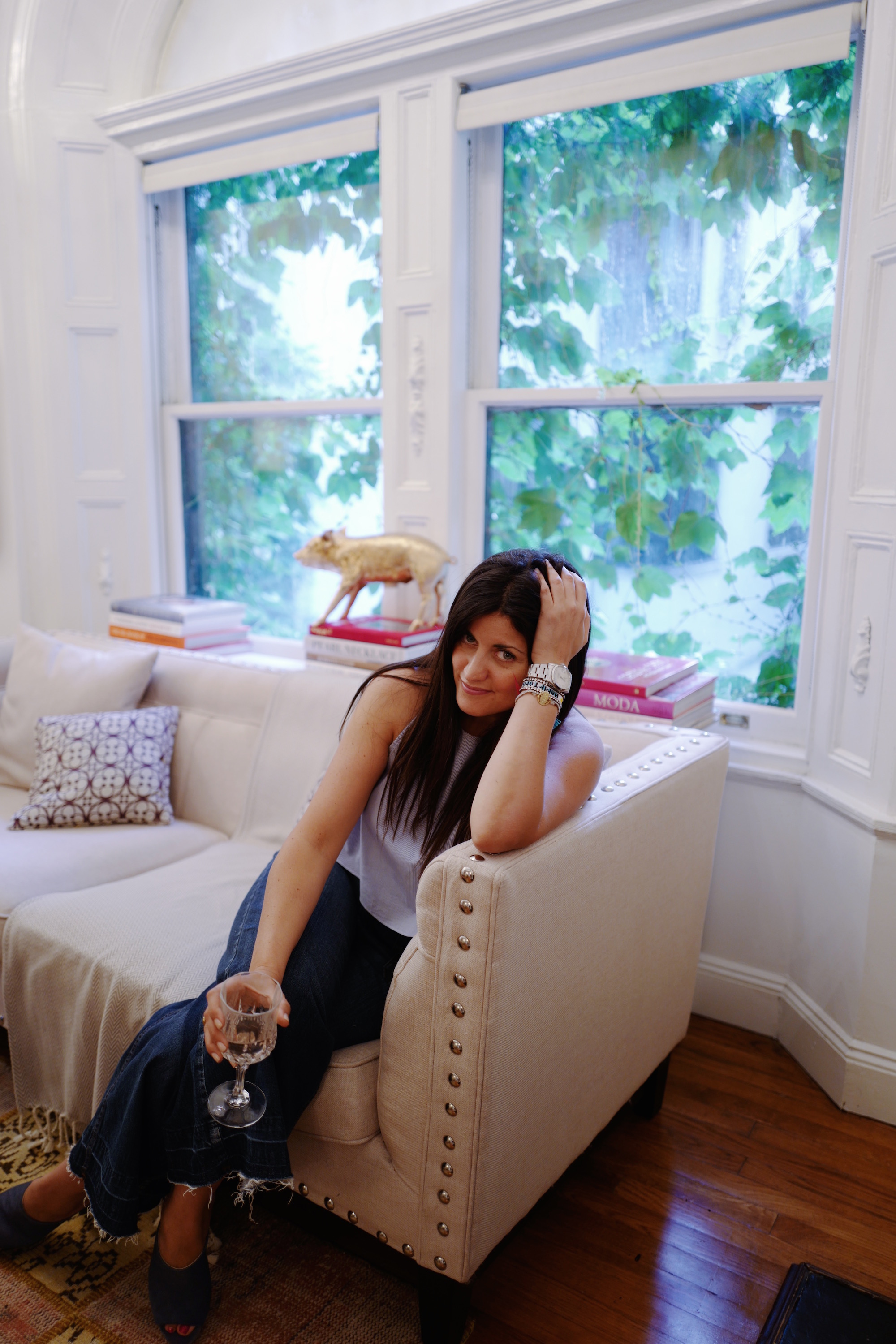 I get to the airport on time, as one should. I'm a seasoned traveler: I know exactly when to leave my house, I know that if it's a domestic flight I will be there an hour before and if it's a non-domestic flight, I will get there two hours before. I have TSA PreCheck, which is a lifesaver. I also have status on two airlines, which is key because I don't like flying coach and business is just ….so expensive. I prioritize time and comfort over price when it comes to flying. I travel primarily for business, and have had to present an hour after I land from a 12 hour flight to Hong Kong. You know what you do on those flights? SLEEP! Business class is well worth it. Again, this just follows the motto…don't be a hero.
In general, when it comes to dressing, I have two looks – either super dressed up or gym clothes. There's no in between. So you'll understand that for flights, the only option is to be crass and go gym clothes. In my defense, my gym clothes are very chic. I wear almost exclusively Lululemon – a sweatshirt, leggings, and sneakers. I'm comfortable the entire way, and I look just fine. But even if you think I am doing the unthinkable (traveling like a schlub) I don't care. Comfort is what's most important to me, because during flights, I am mostly sleeping.
Once I'm on the plane – if I'm not sleeping, I'm either working, or I'm reading. Right now I'm reading The Myth of Stress, by Andrew Bernstein. Read it – it is absolutely fantastic. The time you have in-flight is great to get to a new state. Read, listen to a podcast, and focus on yourself. It's amazing and a much better way to use the time than just watching a movie. Now, I also love my in-flight beauty routine. I love this Esteé Lauder mask for flights. I wash my face in the tiny little bathroom and apply it, and then I sleep. When I wake up, I drink lots of water. When I land, I look impossibly refreshed.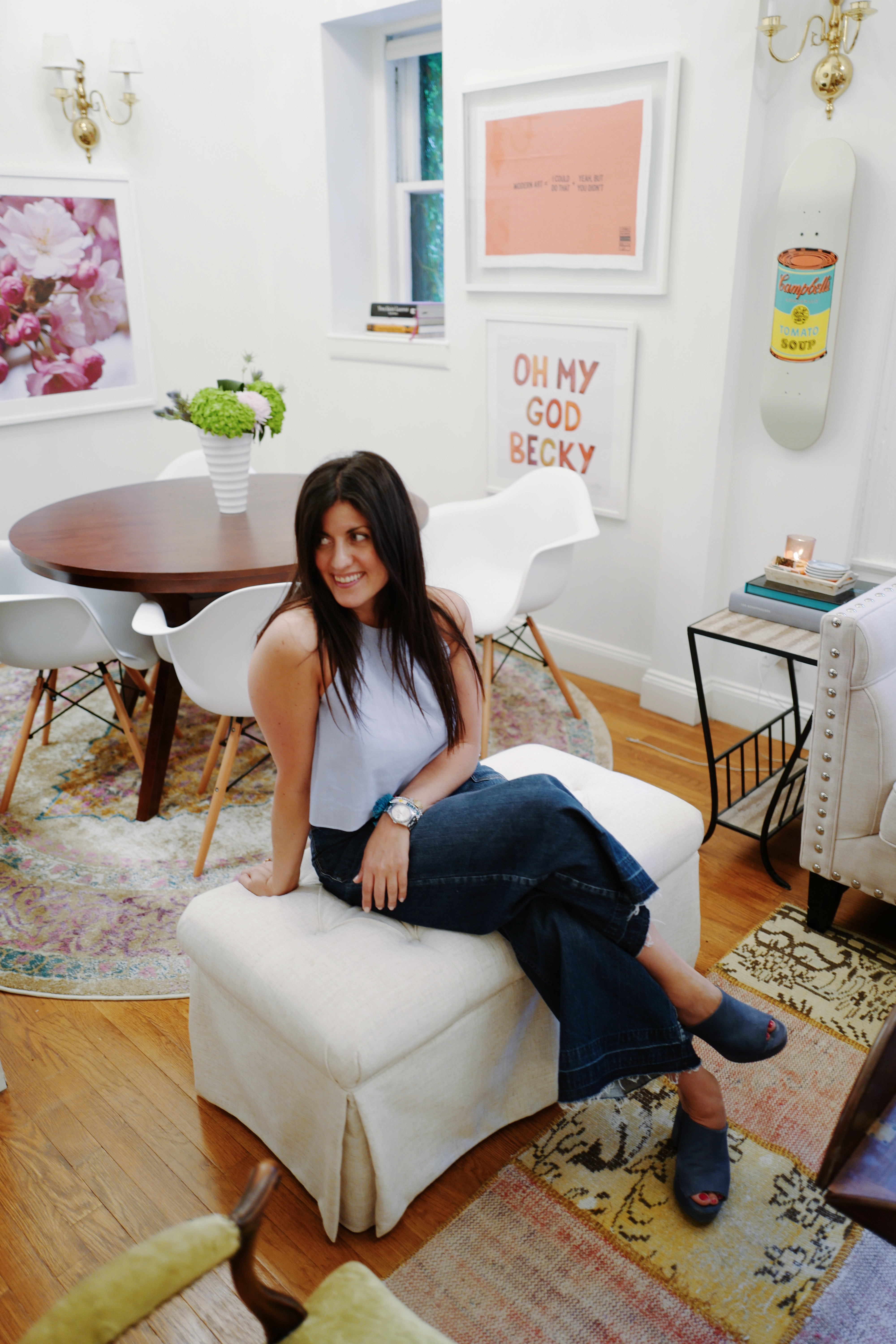 Take it from a coach, though: the most important thing during travel, though, is not packing, or luggage, or an upgrade, or even your in-flight book choice.  It's YOUR attitude.
Look, air travel is stressful. Flying is not what it used it be, like we saw in the movie Catch Me If You Can. There are no charming, gorgeous stewardesses, handsome pilots, or space to spare. But we can still make it a civilized  – and even pleasant – experience. Let me tell you a story: a few months ago, I was at LaGuardia, which is possibly the worst airport in the world. I was standing behind this woman in security and I heard her laughing with the security guard. And she was saying how she was going to visit her grandchildren, completely unprompted, and so joyful. Even when she got patted down, she made a joke, saying: "I didn't expect that little treat today!" Everyone around her was smiling. After security, I kept following her, not because I'm a stalker, but because she was getting a coffee, and I was going to get coffee as well. And while in line, I heard her tell the cashier that her earrings were beautiful. The cashier's eyes just lit up. I continued to follow this woman for, like, 20 minutes. She was MAGIC.
I think that's the secret: BE the good, be the light, mind your attitude. Anything like traffic, going to SoulCycle, traveling, going to your job can be a shitty experience, but YOU being your best are the only way you will win the day. You can dread a flight, or you can take a positive approach. Instead of thinking: "I am trapped on a plane, in an uncomfortable chair,  for four hours" – you can think: "I'm going to fly through the sky like an eagle and be suspended in the air, and someone will bring me whatever drink I want!" Try it. You'll enjoy the experience so much more.
Air flight IS great. I think about this Louis CK joke, and how he's sitting on the plane with WiFi for the first time. After an hour, it goes out due to technical difficulties, and the guy next to him says "what is this crap??" Louis CK replies "Really? That thing you never had before is out, and you feel like the world owed it to you!?".
Have an attitude of gratitude. Be an adult, and choose it. No-one is going to make your trip faster or easier, or more charming. The Pan-Am days are done. So get grateful, focus on the good, and be cheerful about it.
And if that still doesn't work for you, the only thing I can recommend is to get rich and fly first class.
What Keren Eldad Never Leaves Home Without…
Want more personal packing stories? See how a tech executive, fashion entrepreneur, and nonprofit founder pack and travel.