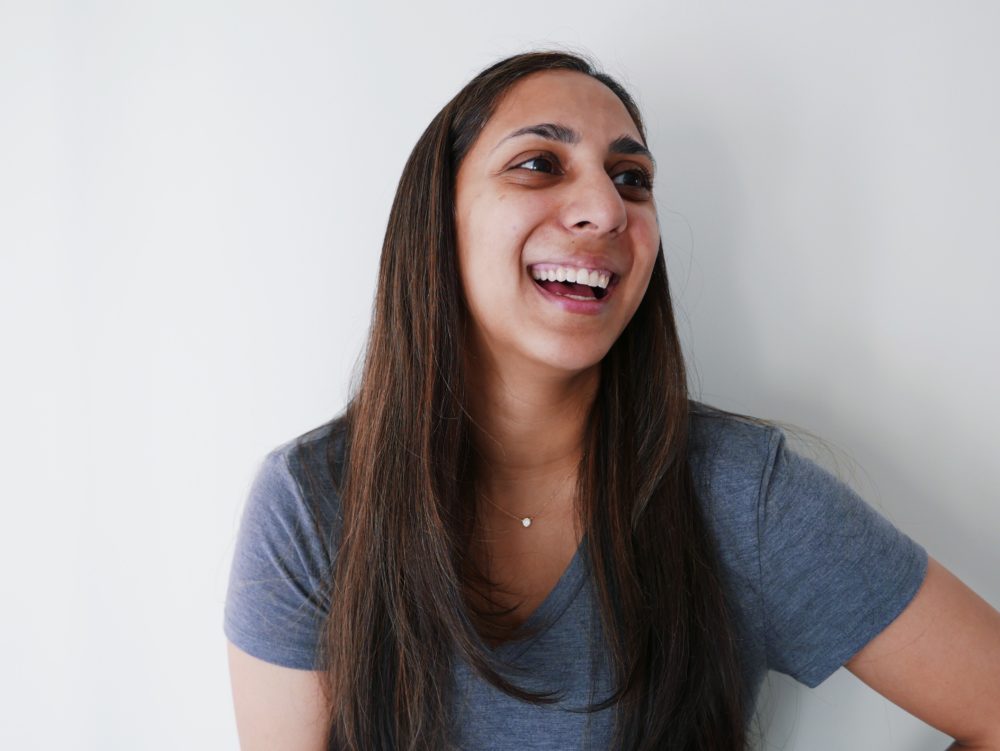 Skin Deep is a series where skincare and self-care combine. Today I'm sharing how I take care of my skin, myself, and the ways it overlaps.
'Less is more' is my philosophy when it comes to makeup. It's because I've mastered exactly one look, and that's enough for me.
But when it comes to skincare, I go big. My routine is extensive, and I rotate products depending on the day, my stress levels, and what my skin needs in that moment.
My morning skincare routine is quite streamlined. I cleanse my face with Garnier's foaming micellar cleanser in the shower, and promptly pat it dry with a fresh washcloth. I spritz rosewater mist all over my face and apply the Alchimie Forever serum with swift strokes. I follow it up with this lightweight moisturizer from Naturopathica, and may blend it with their carrot seed oil if the weather's cold or if my skin feels dry). I'll quickly dab this brightening eye cream (even with 7 hours of sleep and 100+ ounces of water a day, my dark circles refuse to vanish), and finish with Glossier sunscreen and Peter Thomas Roth Skin to Die For primer (which leaves your skin feeling SO smooth). Most days, I'm makeup-free. When I'm working from home, I'll apply a mask or do a chemical exfoliation after hopping out of the shower. I meditate or respond to e-mails as it soaks into my face, and finish up the rest of my skincare routine. These days, I've been running out the door without any makeup on. I've taken to wearing these eye patches when I'm in a Lyft and applying my makeup once I'm at The Wing – the lighting is fantastic and I'm less stressed once I arrive.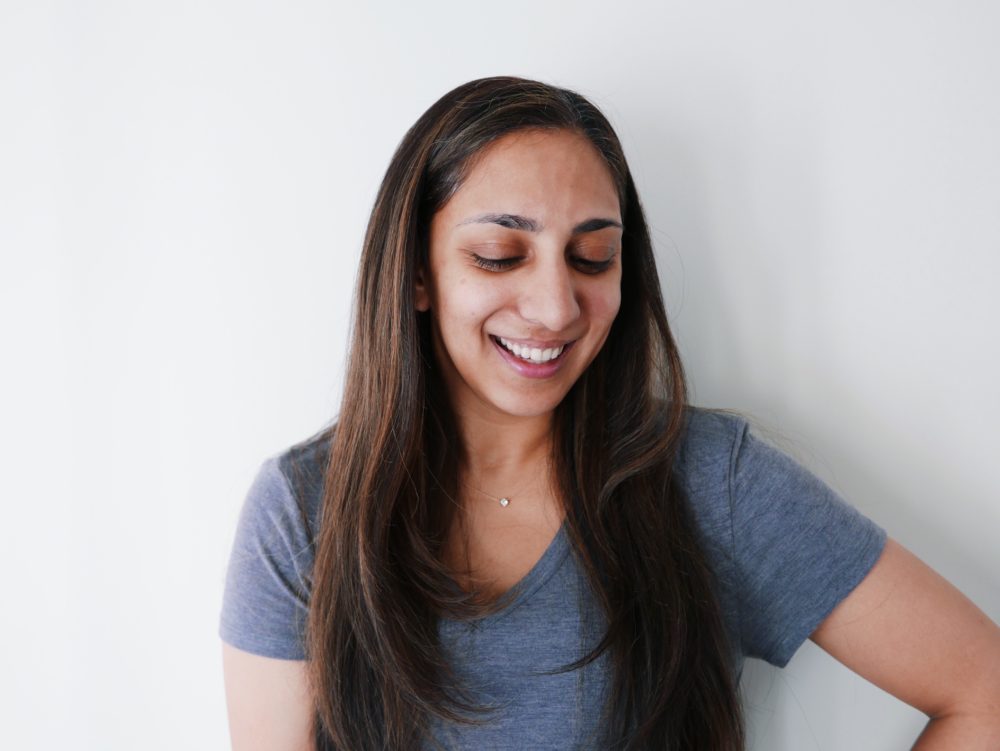 My evening skincare routine is extensive, but also relaxing. Whenever I get home, I immediately change into pajamas and remove my makeup with micellar water-soaked cotton pads. I'll then cook dinner, spend time with Rho, and get some more work done before getting ready for bed.
That moment – the getting ready for bed, while everyone else is already asleep – is my favorite self-care moment of the day.
I like to dim the bathroom lights and play something relaxing on the speakers – a sound bath or piano solos. After brushing and flossing my teeth, I apply coconut oil all over, from my feet up to my chest, and follow it up with dry brushing. After a epsom-salt bath or a quick shower, I rub this lotion stone all over my skin, put on my robe and line up all my skincare products.
I start with an oil cleanser, which removes any dirt or makeup that the micellar water didn't remove, followed by a gel cleanser. I alternate between physical and chemical exfoliation –  I'll wash my face with either Naturopathica's oat cleansing polish or Shaffali's pineapple scrub, and the next day I'll wash with Alchimie Forever's cleanser and swipe an m61 Power Glow Peel across my face before moisturizing. I like to give my face a breather between steps, and will do a round or two of 4-7-8 breathing before applying the next product.
I wish I did masks more often, but it's a once or twice a week treat for me. My all-time favorite is the Alchimie Forever Kantic mask – it's brightening, it's hydrating, and it even doubles an illuminator. It's a great morning mask – I'll quickly apply this after a shower and get Rho fed and off to school, and I don't have to worry about washing it off. When I need some deeper cleansing, I'll use the TULA exfoliating mask or the Skinceuticals clarifying clay mask. If I've been lazy about exfoliating for a few days, I'll apply the Peter Thomas Roth pumpkin enzyme mask – the grainy texture and the enzymes work in conjunction for baby soft skin. I've been using more moisture masks lately (thank you, never-ending winter), and reaching for Bliss' new honey and marshmallow masks, which are fantastic for a quick dose of hydration. When my skin needs some extra TLC, I apply Peter Thomas Roth's thermal water mask, which has this incredible warming effect and leaves my skin feeling firm.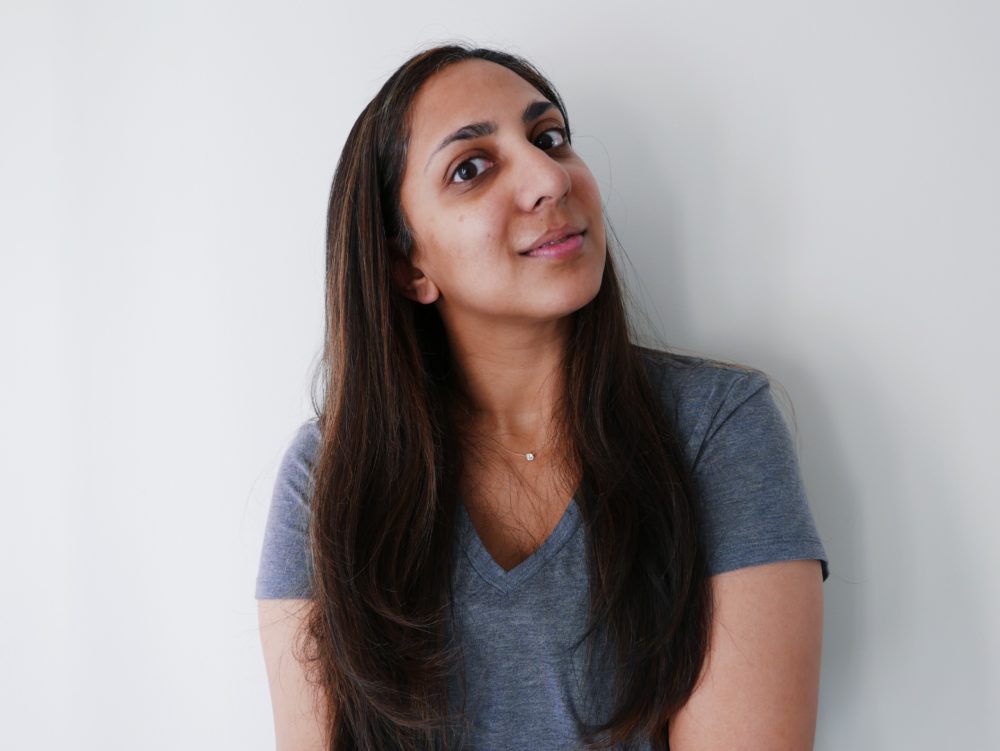 I have combination skin, with heavy congestion in the oily regions and dry patches in the dry regions. After spritzing Ursa Major's toner all over my face, I dab The Ordinary's lactic acid on the congested areas – my nose, my chin, and my cheeks – and apply an oil to my forehead and under my eyes. I alternate between the TULA kefir pressed serum and the Naturopathica oil, opting for TULA if my skin isn't feeling as dry. When the weather is more temperate, I switch back to my favorite Skinceuticals combo – the HA Intensifier and CE Ferulic. They're expensive, but they work like a dream. I also love the Sunday Riley UFO-Martian combination in the summer, when my skin is prone to shiny face syndrome.
Once they've absorbed, I apply a night cream – Naturopathica's calendula cream if my skin needs extra hydration, or TULA's Day and Night Cream if I'm breaking out. I dab Naturopathica's eye cream under my eyes, lightly tapping it a wide circle around my eye. I slather on this Jack Black lip balm (my favorite for years), some Aveeno hand cream on my hands and elbows, and this AHAVA foot cream on my calves and feet before slipping on socks and pajamas.
All in all, my nighttime routine probably takes 20-30 minutes. But it's the most relaxing part of my day, and helps me fall asleep quickly and sleep more deeply than the times I rush through it. I'll crawl into bed and lie on my acupressure mat for 10-20 minutes or so while I read on my Kindle. It's all I need – once I put them away and slip on my eye mask, I'm out like a light.
Until 5:30 the next morning, that is.
If you're interested in sharing your own Skin Deep story, please click here. I'd love to share your story.
SHOP MY SKINCARE ESSENTIALS