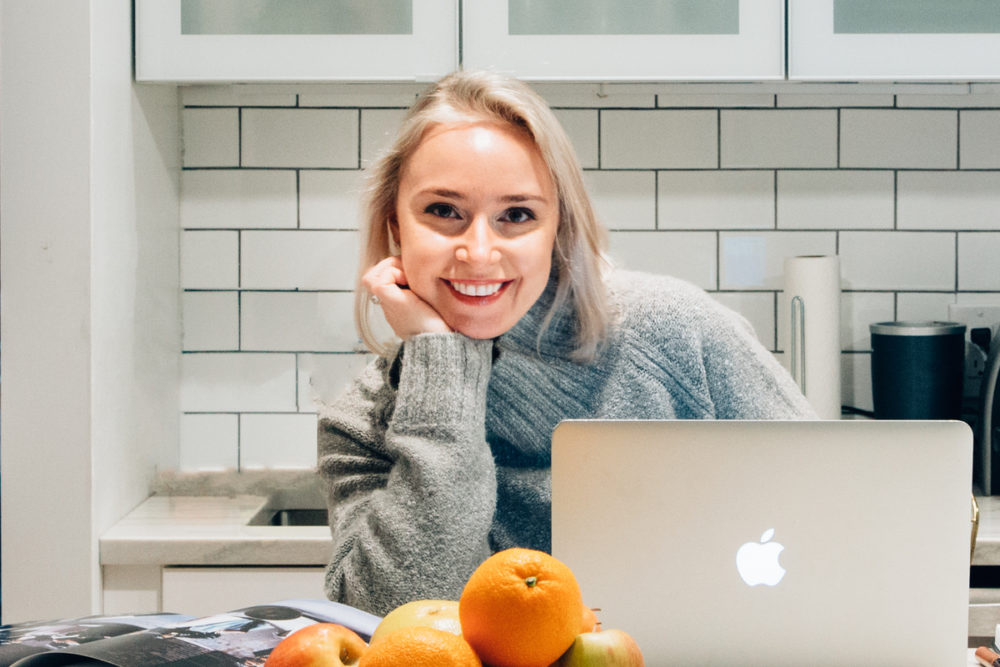 Aggie Burnett is a PR and marketing strategist for indie beauty, wellness, and lifestyle companies, dedicated to helping the underdog get noticed in a sea of lookalike brands. She is also the co-founder of Nomaterra, a natural fragrance company inspired by her previous journeys. This is how she packs and travels.
Despite how frequently I've traveled (since I was a one year old!), I'm a terrible packer. Like, absolutely the worst. I wait until the last minute and end up throwing all my stuff in a pile in the middle and start over-analyzing what I need and not need. I fold and roll depending on the item and how I need to fill in the space. It's an arduous process that makes my husband angsty.
It's interesting to think that the type of luggage you are currently using clearly represents the stage of life you're in. In my early 20s I was big on backpacking. I just stuffed whatever I could fit in there, without much care for wrinkled clothes or stylish footwear. Then came a multitude of business trips when I started my fragrance company, Nomaterra, so I relied on my carry-on. All the clothes, shoes, and bags I would pack would be in luxurious materials, all within the same color scheme—professional and lightweight for short trips.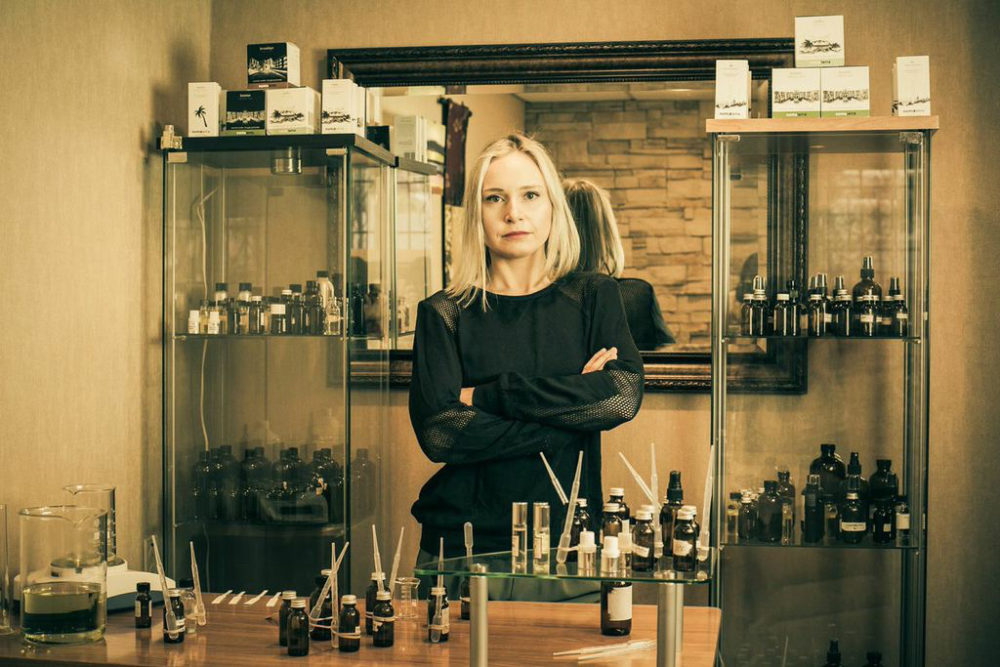 I can cut back on clothes, but I go overboard with having all my beauty products with me! I usually have my Away carry-on with me and a large tote. Now that we'll be traveling with a new member of the family  (our son!), packing is going to get a lot more challenging! We desperately need to upgrade to family size luggage. The number of things my son needs at only 7 months old is overwhelming.
I am most definitely running to the gate, and am always pretty late to get to the airport. I hate waiting in line, and would rather get there late than on time and have to deal with heavy lines. While it seems contradictory, it's worked out for me for the most part. There was one time when I was flying out to Thailand solo, and realized at the airport that I had forgotten my passport. My husband had to speed home to pick it up and got it back literally within a minute of them closing the gate on me! If I do get to the airport a little early, I like to grab a cocktail and a bite to eat and have a good chat (if I'm flying with someone). It helps me relax before the flight. I'm not so much into airport shops, but I do love trying out some local cuisine and delicacies at the airport. I'm usually hanging out at a restaurant or working on my laptop at the Delta Sky Club or other lounge.
I have a slight fear of flying, so I'm usually trying to zone out by listening to my Calm app. My hope is always that I'll be so asleep that I won't even realize we're taking off (which almost never happens unless it's a super early flight). During take off, I tilt my head to the side so I don't feel the buoyant movements of the plane as much. I always like a window seat. Being able to look out the window and see what's happening is the closest thing I have to any semblance of control. Once I'm up in the air, I usually take the opportunity of being disconnected from the Internet and phone to catch up on this month's Fast Company or Inc. issue or a book I've been reading on my Kindle.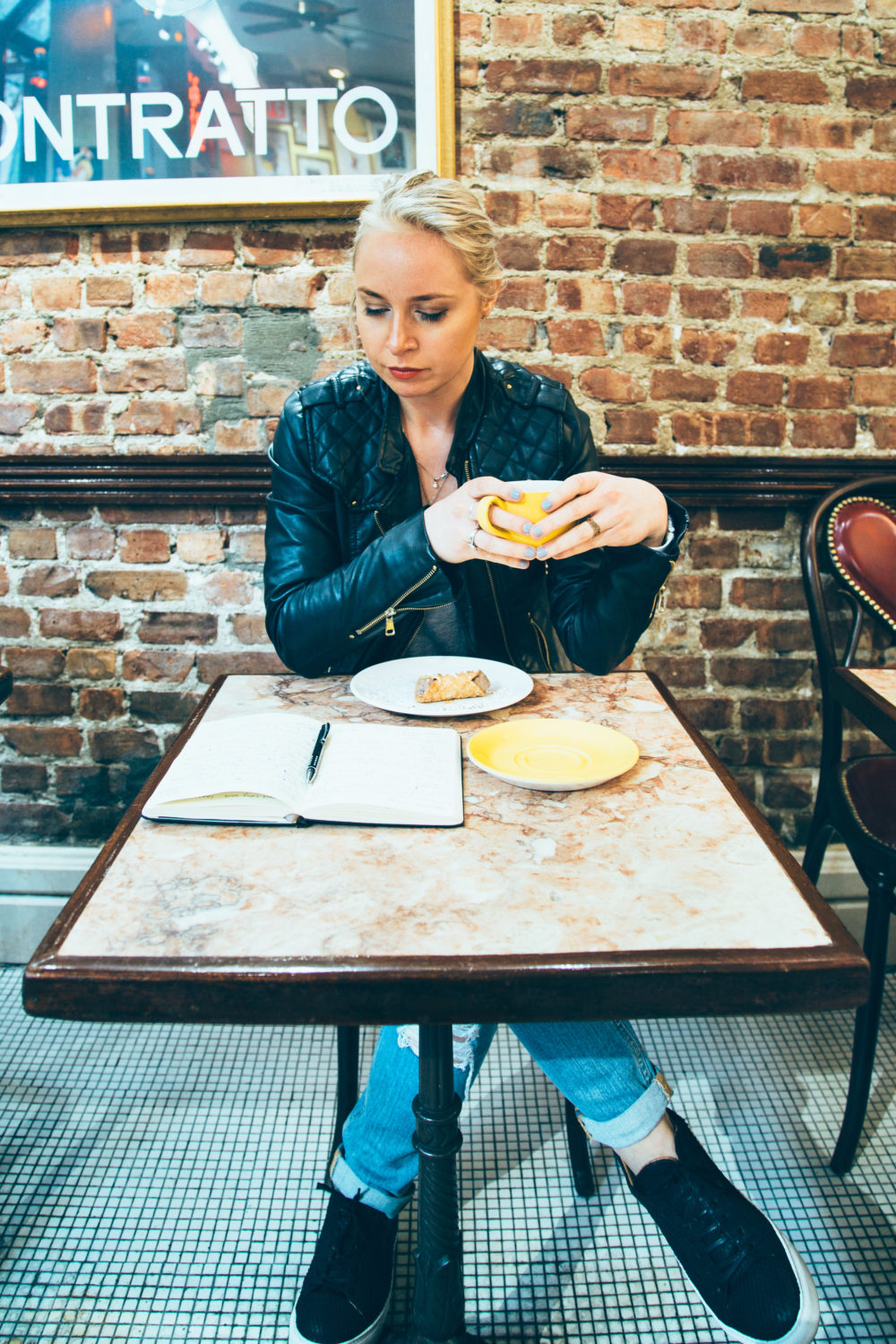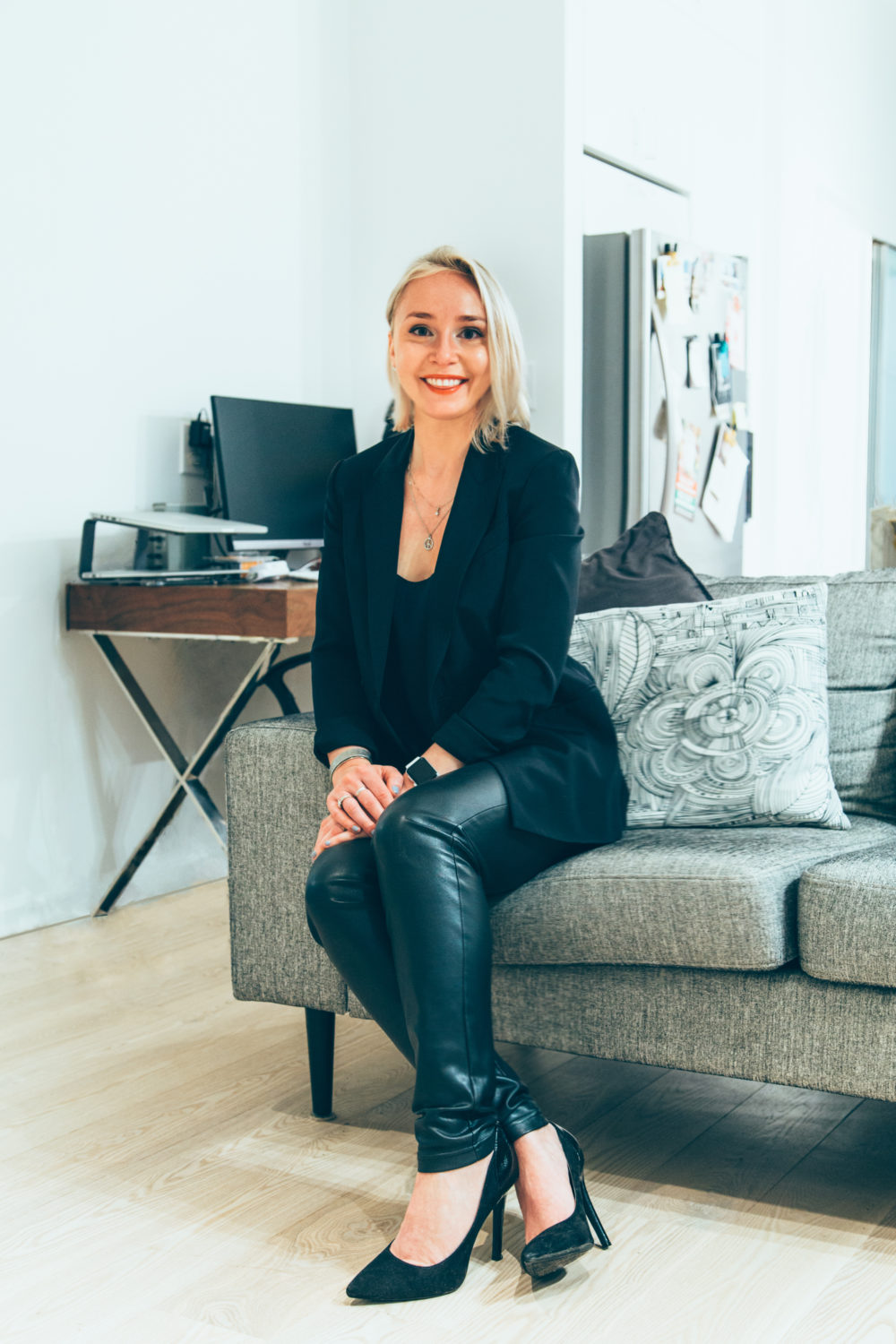 If it's a long flight, I do enjoy watching a new release film. Since each seat has its own entertainment device (i.e. not having to share with my husband), I usually watch some sappy romantic comedy. I always like to bring a scarf with me to protect from the cold air they blow in the plane. An eye mask and comfy socks are also a must on long flights.
I weirdly love airplane food. Even if I'm sleeping, I'll wake up or have my husband wake me up for the meal. I just love how it's all compartmentalized, and you get a little bit of everything and there's always extra goodies and treats in each compartment. I never have coffee (I don't need to be stimulated on a plane, I'm already anxious to be on it), but I do usually have a glass of champagne or vodka soda.
I can't go anywhere without my Hudson and Bleecker Je T'aime Voyager Toiletry Bag filled with my beauty essentials. I have a lot of favorite products that go everywhere with me, like my Wander Beauty Bronzer/Highlighter, my Cle d'Peau concealer, a Nomaterra roll-on, my Inglot mascara, Kahina serum, and Sahajan cleanser. Can you tell how much I love my beauty products?
As far as other essentials go, I always double check that I have my phone, contact lenses, passport and a small amount of the local currency for a cab from the airport. Once I've got my Away luggage all packed up and my Warby Parker sunglasses on, the only thing I need is my adventurous spirit!
SHOP AGGIE'S TRAVEL ESSENTIALS
En Route With features the packing and travel routines of entrepreneurs and jetsetters. Here's how the founders of Wander Beauty, TULA, and Hudson+Bleecker pack and travel.

all images courtesy of Aggie Burnett