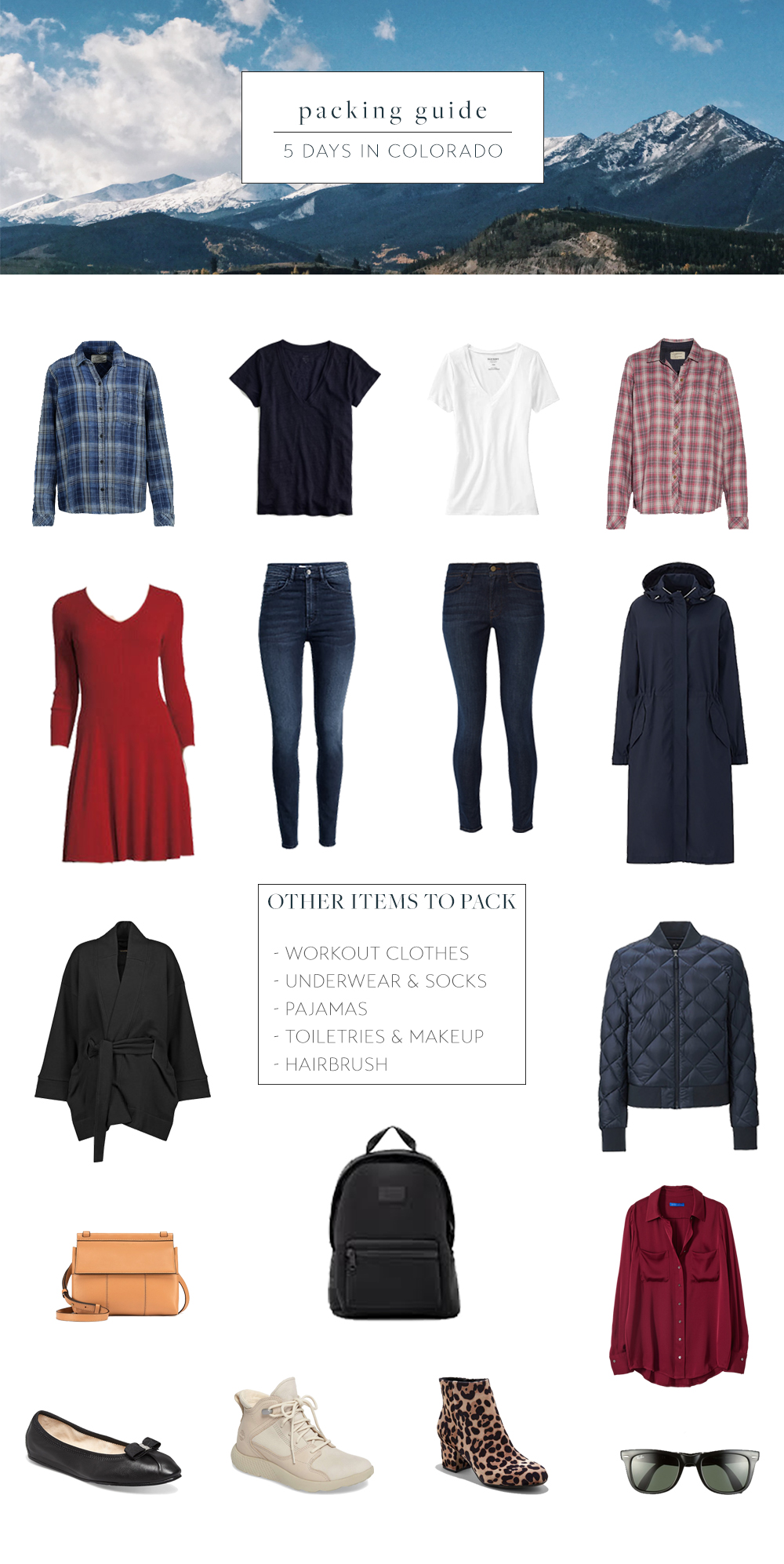 There's a lot I remember about living in Colorado.
I remember how incredible the Mexican food is (especially Efrain's, and the original location in Lafayette). I remember how stunning the view of the mountains was, every time you looked west.
I did remember to drink more water than usual – but apparently needed to drink more.
Most importantly, I remembered how fickle the weather can be – especially in the mountains – and packed accordingly.
There was a rain layer. There was a snow layer. There was hiking gear.
And then there was also outfits suitable for nice dinners out, and for lounging by the fireplace in my room.
This packing list saw me through a rainy hike, dinners and distillery tours, and snowy evenings and mornings.
Out of all the packing guides I've ever wrote, this may be the best one.

Bottoms
Dress
Tops
Outerwear
Accessories
Essentials
See what I packed for fall weekends in Napa and Baltimore, and all my packing guides here.
SHOP THE POSTÂ