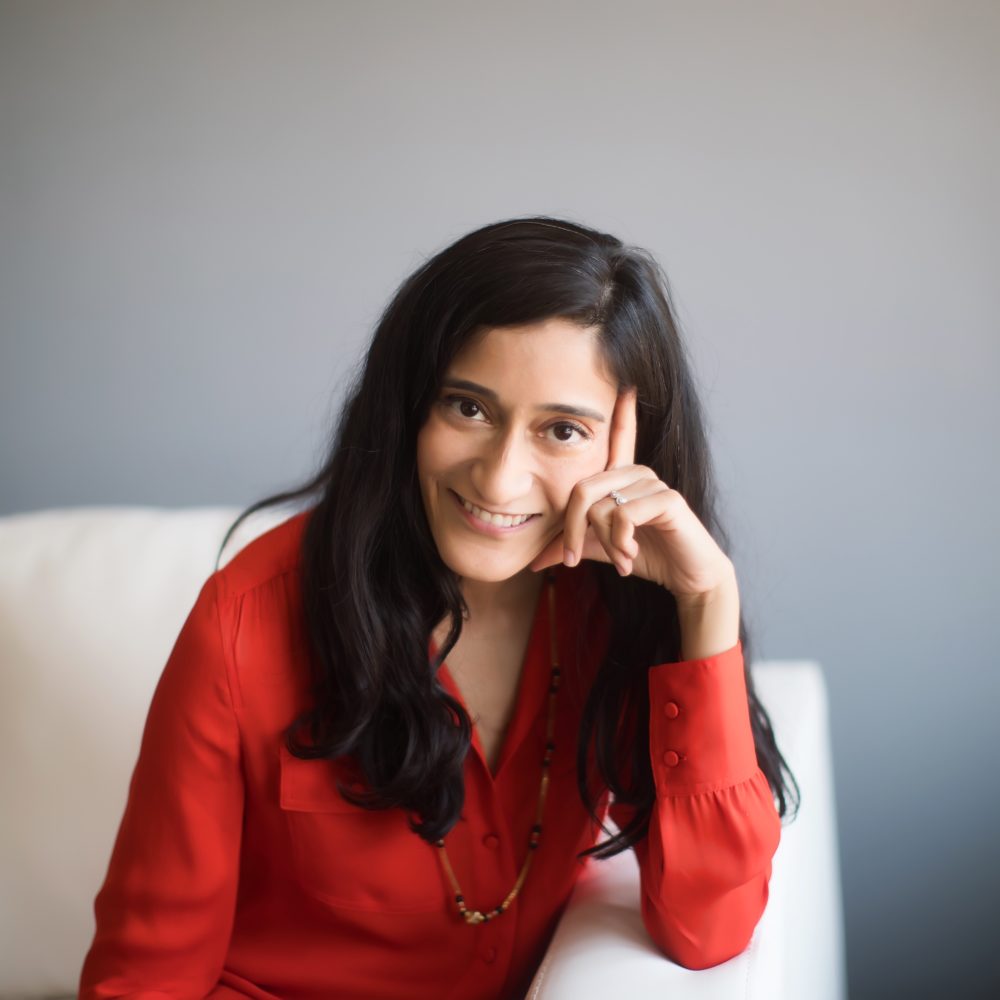 Rupa Parekh is the founder of Umani, a toy and experience company that is creating more global play for global kids. Their first line, Jai Jai Hooray, is inspired by South Asia. Rupa shares her best advice on how to uproot and move – without losing your mind.

It has always been a dream of mine to live, work and raise a family internationally. I've traveled extensively, but so far, I can't say I've called "home" a place out of the United States.
Unless you count Texas.
The best advice that is top of mind for me is on how to move cross country–and these tips may particularly resonate if you have toddlers and an aggressive work schedule.
Before I tell you about Texas, let me tell you about the time I thought I was moving to Turkey. My now-husband and I had just graduated from business school and he was in talks with a company that wanted him to start their Istanbul office. (Emre is half-Turkish) Though open to adventure, I was concerned about compromising my career. I graduated hoping to join a tech company.
So my approach was to attack the problem–I figured out that half of the Turkish population was under the age of 30 and a huge percentage of households had internet. I jumped on to LinkedIn and literally spoke to anyone with a connection to Turkey who would talk to me about the tech and entrepreneurship scene. Suddenly, it felt like I knew more people in Turkey than my husband did–entrepreneurs, VCs, academics, and other Americans who were building a life there.
And pretty soon, I was enamored. I had job offers and a vision of a new life with my soon-to-be fiance. I'd be a pioneer in a new sector that was untapped with so much potential.
Womp womp. Ultimately, Emre's company didn't start the Turkish office and we hunkered back down in NYC. But the challenge and thrill of figuring out a new place was exhilarating and I hoped for the chance to try again.
That opportunity came seven years later in 2017. By this point in my 13+ year tenure in New York City, I had lived in East Harlem, the East Village, Clinton Hill, Crown Heights, Park Slope, Fort Greene and finally Jackson Heights where we own an apartment and had our babies. Drop a pin anywhere on the map and I likely have a story, memory or some weird historical nugget stored away about that city block. New York is oxygen for me.
So when Emre came home one day and said, "Soooo…can we move to Houston?" it wasn't a record scratch, it was white noise. Just a blurred sound that was easy to ignore. Texas? It didn't compute, and frankly I was kind of pissed.
Yes, it was an exciting opportunity for him professionally but WHAT ABOUT ME? And yes, I felt empowered to be a bit selfish–with a 1 year old and 3 year old, my boobs, energy and sleep cycle were just getting back on track.
Only a few months prior on nights and weekends, I launched Umani, a company with the goal of making cultural learning irresistible. Our vision NEEDED to incubate and grow in NYC with all of its diversity and access to media, toy and cultural empires. And now we'd be leaving??? To a red state? I thought a lot about the false start to Turkey. Was this a dead end again?
Well, thank goodness for Anthony Bourdain. A friend sent an email with the subject line: "America's most diverse city" and in the body, a link to the "Parts Unknown" episode on Houston. The show is a must-watch. As Bourdain seamlessly traversed through communities of Indian, Vietnamese, Mexican and Black roots, using food as his passport, I was overcome with the recollection of what it means to DISCOVER and BREATHE life from a city. The muscles that helped me learn the ins-and-outs of NYC and Istanbul awoke and were ready to be flexed again.
And soon, I quickly embraced the headline: "From NYC to Houston: Going off the Radar to Get on the Map." I was ready to attack. And now there was more to figure out: we'd need to sublet our co-op, rent a new apartment, find a school for the kids, decide whether we ship or sell our car, and (my favorite) quit my job! After we ran the household math, the best part about the move to Houston meant I could quit leave corporate-life to focus on the business full time.
May 1, 2017 we flew with one-way tickets from NYC to Houston. By June 1 the kids were in school, I was working on our second product, had recruited local freelancers and was mentoring at Rice University Business School.
But there were rude awakenings too. For three years we were spoiled with a nanny in NYC–a phenomenon that is largely made possible by the NYC subway system. Babysitters were much harder to find in Houston and Emre and I soon realized we lacked major stamina when it came to childcare. Still, we were cranking, my business was taking off, we made wonderful friends and the kids were thriving.
And then in March 2018, Emre came home one day and said, "Sooo….can we move to Minneapolis?"
This was neither a record scratch nor white noise. This was the alarm bell getting pulled at your hotel the night before an important meeting. Not.in.the.plan.
With limited time to fight or vent or sulk, I un-emotionally turned to Facebook groups. I'll never forget the day I joined "Minneapolis Moms." My SOS post received over 60 comments–enthusiastic welcomes and hello's, including an @mention to a woman–Cheryllyne Vaz– who ultimately became our real estate broker.
And on May 31, 2018 we flew with one way tickets from Houston to Minneapolis and closed on our new home with her team.
So here's my advice if you ever have to make a major geographical move and want to limit the professional, family and emotional disruption:
If you're not running away from something, chances are you're lucky to move.
The current migration crisis in the US and the SCOTUS travel ban decision are sobering reminders that those of us who still enjoy global mobility are blessed. Your checklist will be long and the stress level will be high, but they aren't problems. Keep perspective!
Roll into a new town like an Indian auntie.
It had to have been the late 1980's when we were in Detroit or Columbus. Within minutes of entering our hotel room, my mom seized the phone book and opened it up in search of a "Patel" or "Mehta." As we all laughed at her, she called her short-list of supposed Indians and asked for the best Indian restaurant in town. You know where I'm going with this–our modern phone book is LinkedIn, Facebook, and Instagram. As much as I hate them at times, our family would NEVER have been able to move so quickly or seamlessly without them.
Remember, you're building an ecosystem not just a nest.
For many, "moving" is mostly about packing up the old home and setting up the new one. I'd also say that being in a new city is an amazing opportunity and calling card to meet just about anyone. Spend some time reflecting on the elements of your life that you love now and what's missing. Go find those ingredients and pour them into your life-recipe EARLY. If you can feel "normal" you'll be better equipped to help your family adjust.
In my case while moving to Houston, I was worried about feeling isolated in a town largely dominated by the energy and medical industries. I reached out to Rice University Business School to see if there might be opportunities for me to get involved given my background in tech and innovation. It turns out they are a scrappy team and were just launching so they relished the interest and invited me to be a mentor.
And in Minneapolis, I got to know our neighbors in advance of our home closing. They let us borrow stuff while we waited for our movers and helped us navigate all things kid-related. I also recruited a summer babysitter through another Facebook group remotely and cold-emailed entrepreneurs and artists I thought might be interesting to meet.
And this probably sounds exhausting but here is what I learned from our time in Houston. Whatever you do in the first month is the most effort you'll likely put in to get adjusted in a new city. So I'd encourage you to go all in—your investment will pay dividends as the dust settles. Make friends, hunt for favorite cafes. get your kids in classes, join museums, learn about the political and social action scene, get babysitters and have date nights. Soon you'll teach the locals a thing or two.
My "learn a new city" muscles are now a bit fatigued. I'm looking forward to them going soft for a while. Not sure if Minneapolis winters will help, but for now, the lakes, inviting people and a planned trip to Prince's home are enough to hopefully have us stay put.
Follow Rupa on Facebook and Instagram, and be sure to check out the goddess power at Jai Jai Hooray.
More Best Advice – how a business consultancy's founder organizes her life into three smart categories, the weekly schedule of the founder of Style House, and the exercise a famed coach and marketing executive does before starting any project.