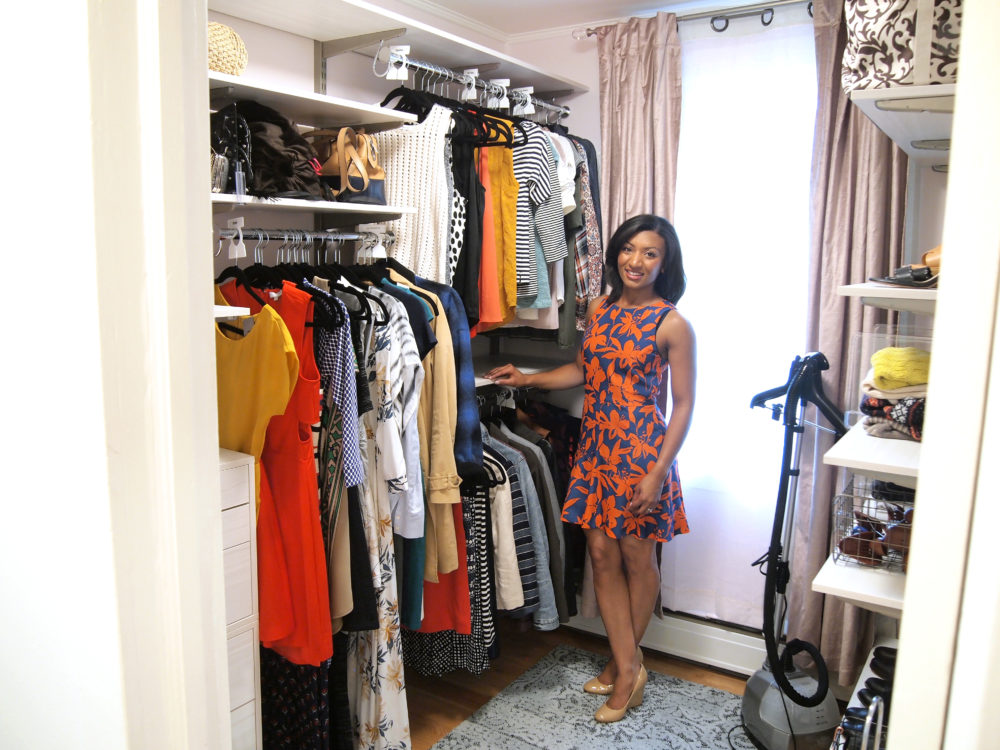 Jessica Atkins
Co-Founder, Stylebook
Packing by outfit is my favorite method because it prevents me from trying to stuff my entire closet in my bag and ensures that every item I pack is there for a reason. I look through my saved outfits in Stylebook (the app I co-founded!) and add a look for each day of my trip. The app automatically generates a checklist of clothing items from the outfits I add to the packing list, so it's very easy to pack by just going through the checklist. Afterward, I try to pare down any items that are similar, which saves so much suitcase space.
I'm 100% a carry-on packer. Losing a bag to the checked luggage abyss is my nightmare. I also don't want to wait at the baggage carousel for 30 minutes to an hour once I land. Luckily, packing by outfit is very efficient, so I'm able to fit all my clothes in my carry-on suitcase and my toiletries in a slim backpack.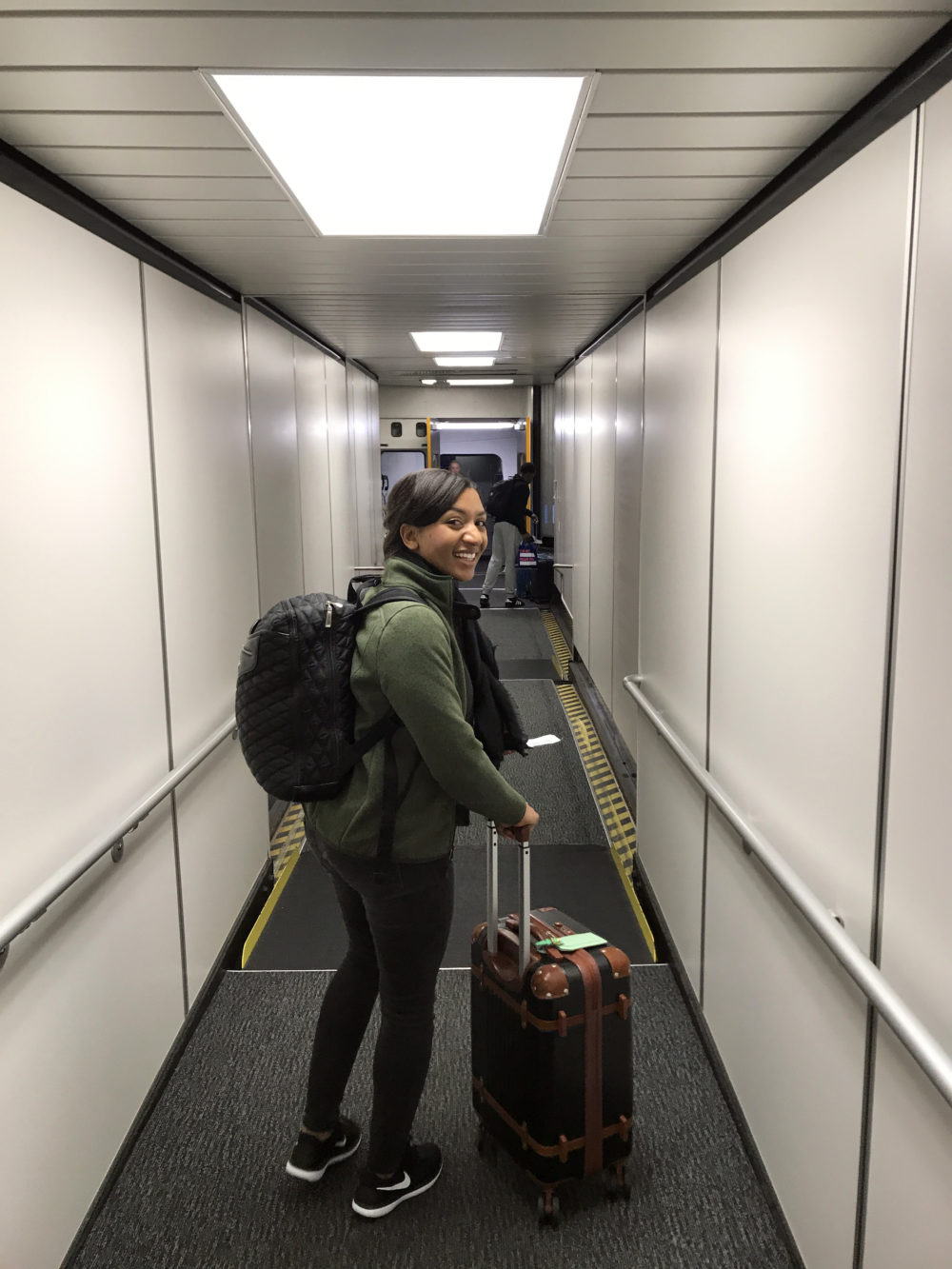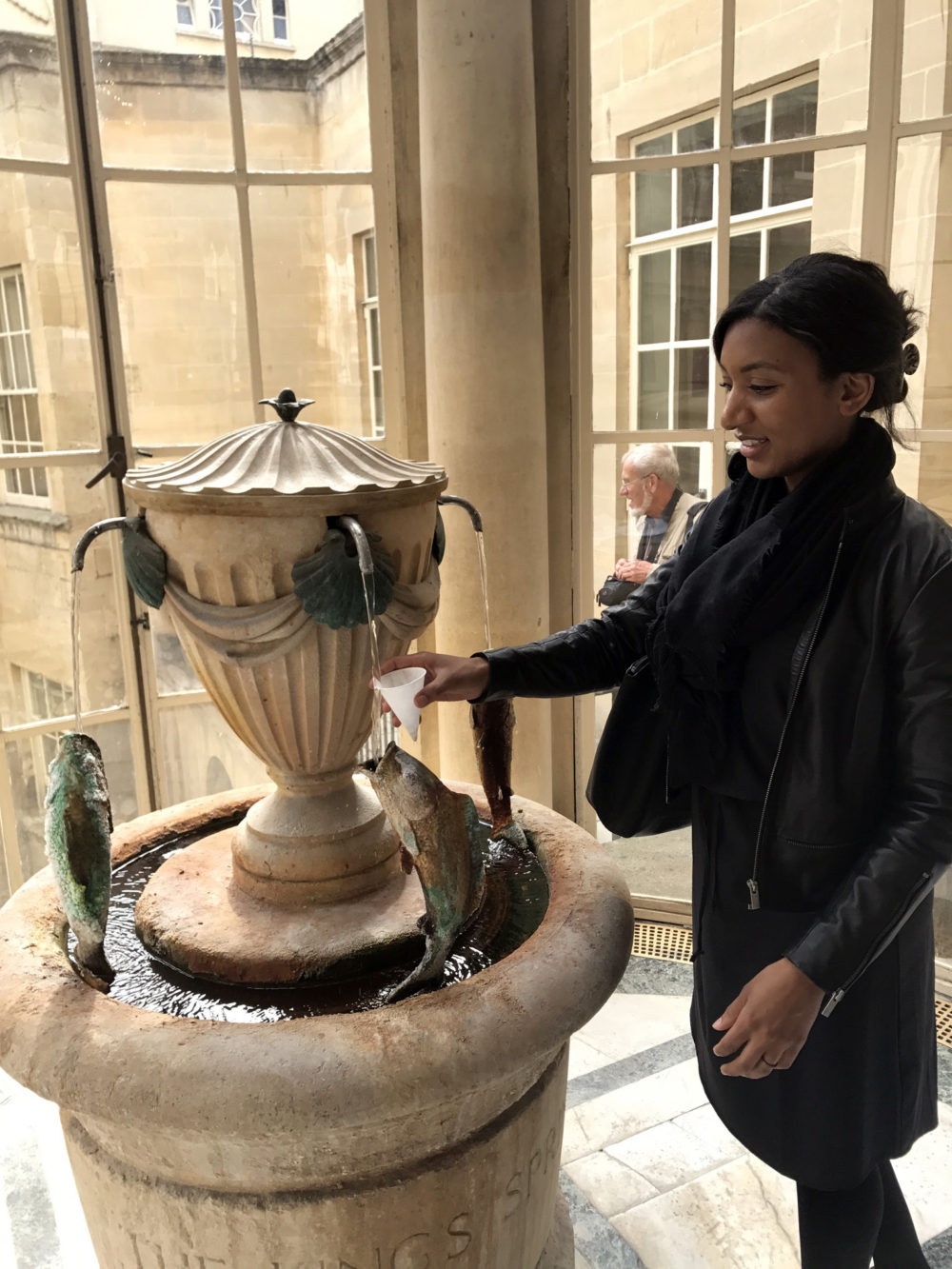 I try to arrive at the recommended time – 2 hours early for domestic, 3 hours early for international. The traffic and security lines at Newark Airport are unpredictable, so I give myself a little extra time to avoid added stress. I try to be as efficient as possible when going through security. I wear shoes I can easily slip off and I place my liquid toiletries and electronics inside my backpack so I can take them out quickly. Putting electronics and liquid in the same bag sounds like a terrible idea, but my backpack has two main compartments. Everything is separate and I've never had a spill!
After security, my husband and I usually grab bite to eat or coffee at one of the restaurants. Terminal C at EWR just got a makeover so there's a decent amount of stores and cafes to browse through. I like to shop through newsstands for magazines to read on the flight. Sometimes, we're able to wrangle a pass to lounge through our credit card, which is nice if the gate is overcrowded.
Before I leave for the airport, I rent a few movies from iTunes and download them to my tablet so I can watch without Internet access. It gives me a chance to catch on films I didn't have time to watch in the theatre (or movies my husband didn't want to watch with me, haha). I also look at magazines, either the couple I bought in the airport or through the app Texture. My husband usually gives me the window seat, so sometimes I relax by looking out the window. We've been pretty lucky with cancellations and delays; I don't want to jinx it, but I've never had a cancellation so far and only minor delays.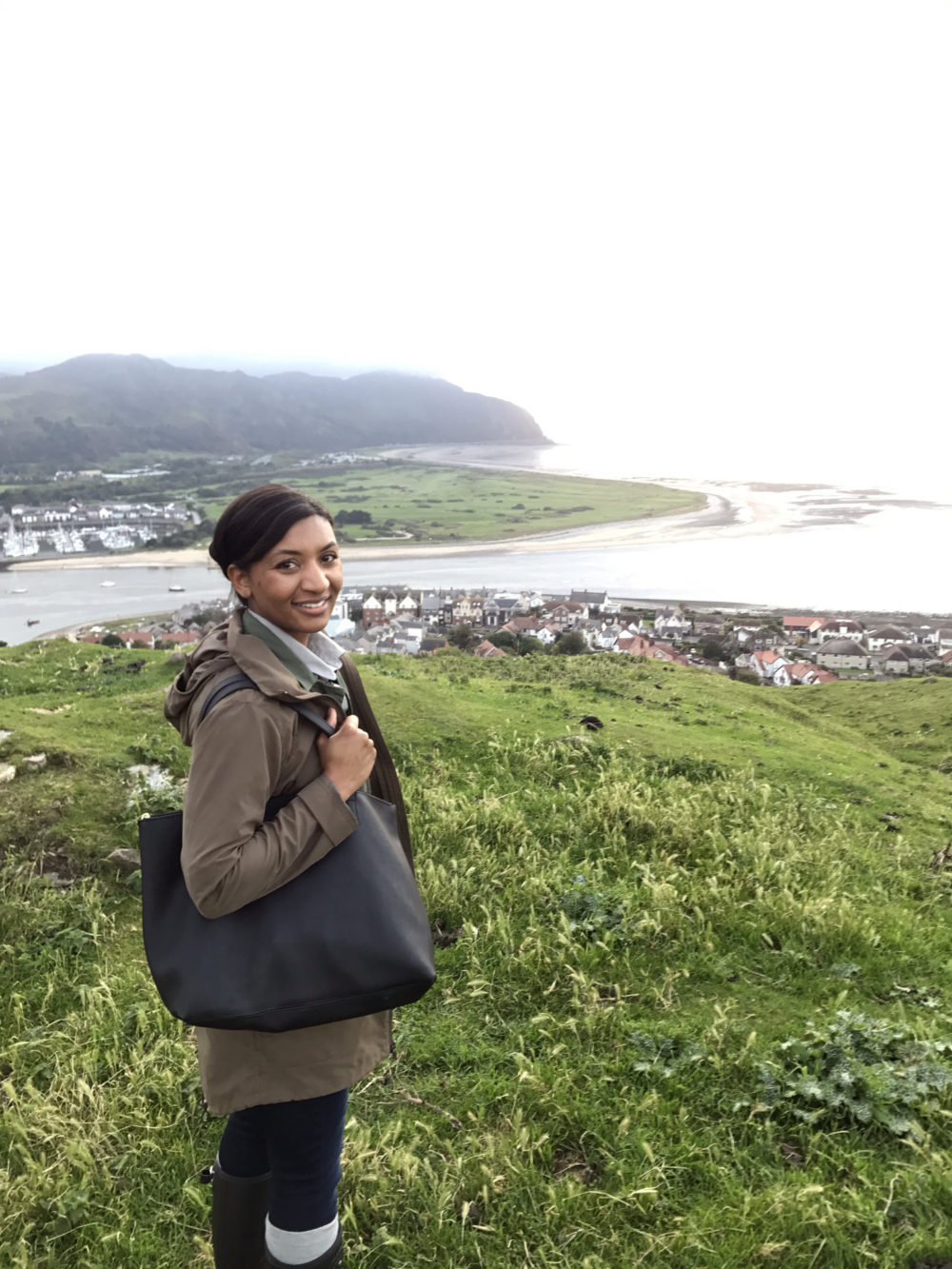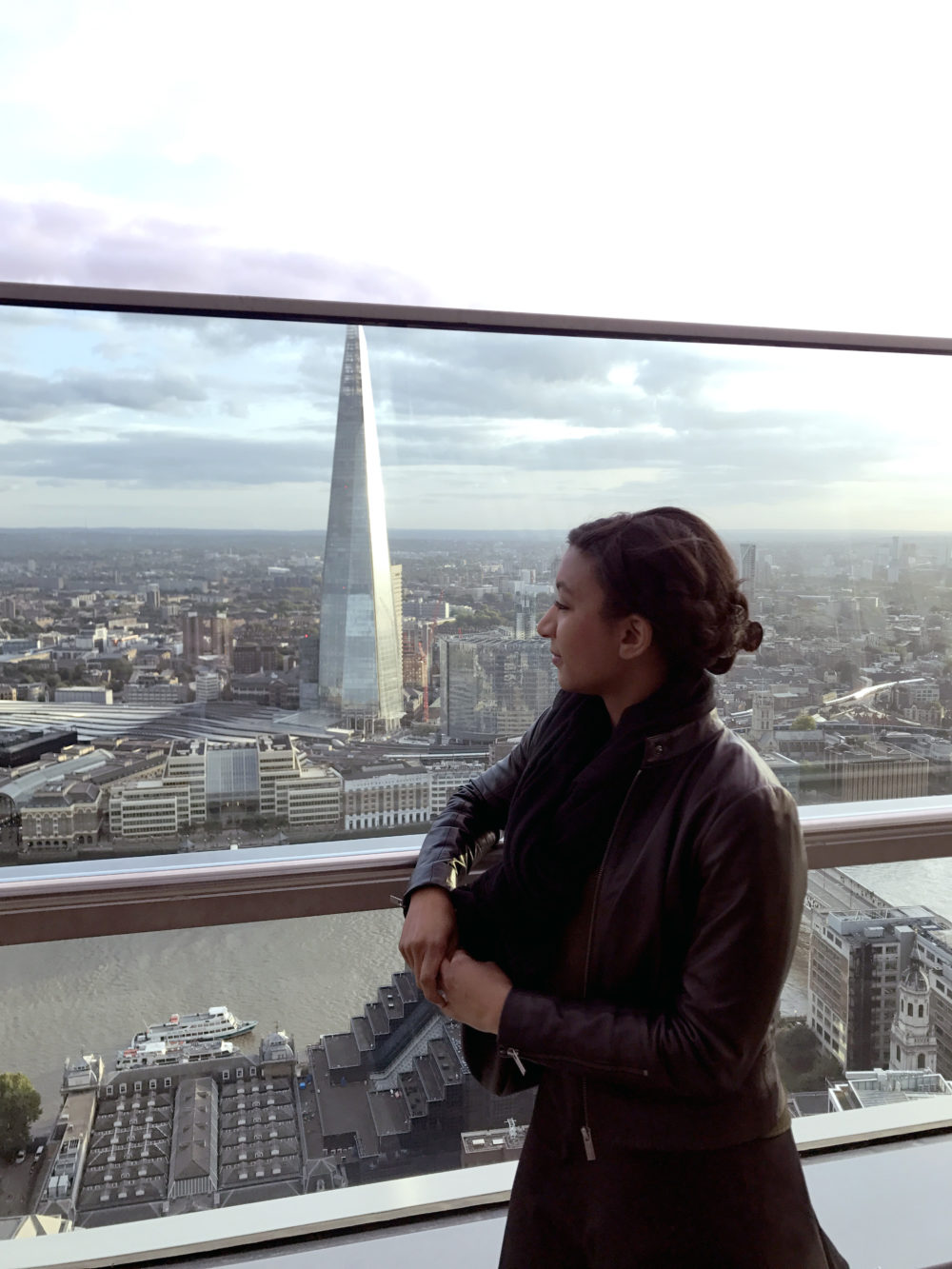 Jessica's travel essentials
Mark & Graham Suitcase
My favorite bag is my Mark & Graham hardshell suitcase. It looks beautiful and is surprisingly durable. It just made it through 16 straight days of being dragged across cobblestones, up 5-floor walkups and on all forms of public transportation in the UK!
Texture app
Texture has a huge selection of titles and you can download them in advance so you don't need an internet connection to read them.
eBags packing cubes & Eagle Creek packing envelope
I pack the cubes by category – pajamas in one, dressy clothes in another, etc. They keep everything organized and compact; plus, if I need to open my bag, I know I'll be able to close it again. The envelope compresses clothes and actually prevents them from getting wrinkled.
Gauzy scarf 
This one can dress up an outfit or be used as a pool coverup.
Stylebook 
I save my outfits in the packing list feature so I can refer to them each morning. It makes getting dressed fast and stress-free. When traveling, I don't have time to worry about clothes – I want to go out and enjoy myself!
Walking shoes 
Comfortable shoes are a must. Aching feet will ruin my day and I want to explore as much as possible, which usually requires lots of walking. I try to bring a pair that's appropriate to the destination. My most recent trip was to the UK so I brought a pair of packable Hunter boots for country walks and a pair of leather wedges for city adventures. The boots are amazing – they roll up to the size of a regular pair of shoes and were a lifesaver when trekking on muddy footpaths.
Knomo backpack 
Its slim profile lets it fit under my airplane seat. Plus, it has two main compartments so I can separate toiletries from other items.
Face lotion
To counteract the drying effect of the airplane's cabin, I bring a little tube of Clinique Dramatically Different Moisturizing Gel that I can pat on my face at the end of the flight.
iPad
I download movies and read magazines via the Texture app.
EarPods
In order to distract myself from the airplane's tiny seats, I need to watch a movie, so headphones are always tucked into the front pocket of my backpack.
Travel Umbrella 
I always carry a mini umbrella that can fit inside my handbag
Solid Beauty Products
I try to bring as few liquids as possible so I pack stick foundation, makeup removing wipes, gel liner, etc. My favorite new product is the Charlotte Tilbury Instant Look palette in Beauty Glow – the colors are perfect (I can't take credit for it, Hitha recommended it to me before my trip!)
Shop Jessica's Essentials

See how fellow tech founders Gillian Morris and Ruzwana Bashir pack and travel. You can find all the En Route With features here.