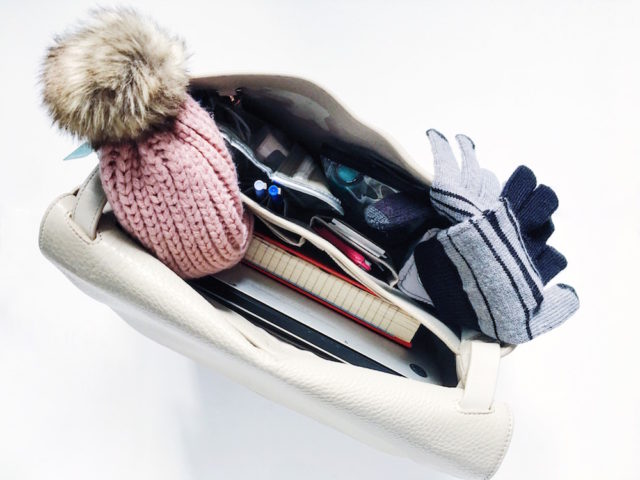 If I had a Hit List for all of 2016, this bag would be on it.
It's beautifully designed. It fits virtually everything I need during a long day. And it can withstand the elements (rain, snow, wind, the subway at rush hour) without showing a sign of wear and tear.
When Dagne Dover designed the Simone, they knocked it out of the park. I'm going to share what's packed in my bag right now, plus a full review of the Simone.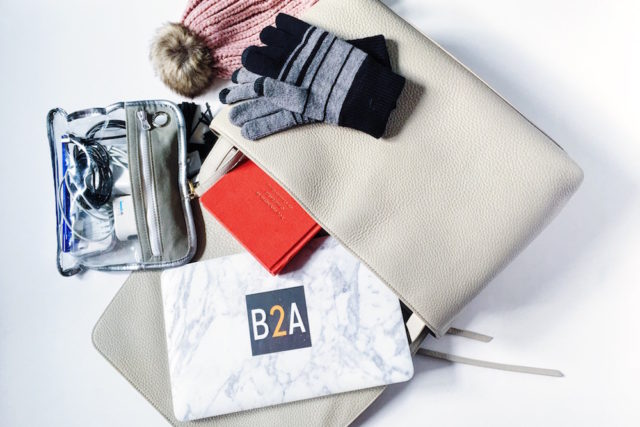 I never leave the house for the day without my laptop and a pouch of chargers. I need to get better at remembering headphones, which are necessary when you're camping out at coffee shops. The bag is designed to fit a 13" laptop, which does make it large for a satchel. Despite the larger size and weight, it's still comfortable to carry thanks to the wide strap.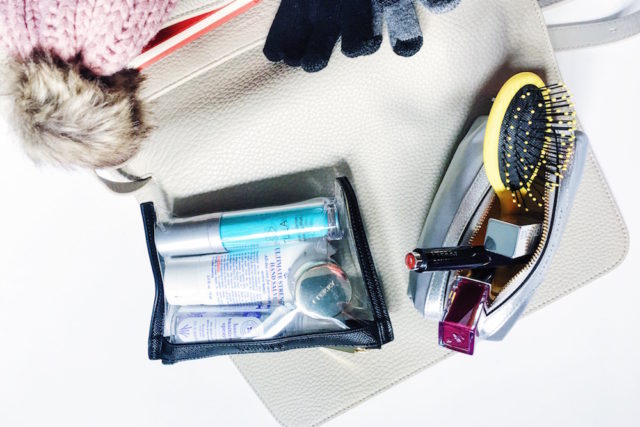 I have my NYC essentials in another pouch – hand sanitizer and a rich hand cream, hydrating lip balm, and screen cleaning towelettes. Given that it's cold season (both disease and weather), this pouch is a lifesaver. I keep a hairbrush, a few lipsticks, and Glossier concealer in another pouch for quick beauty touchups. I've always preferred pouches to corral all my items, but this bag offers enough built-in pockets that you could do away with them. I use the pockets to tuck business cards, my wallet, pens, and an extra iPhone-USB cord inside. I also make regular use of the attached key holder, which means less time spent out in the cold to search for my keys.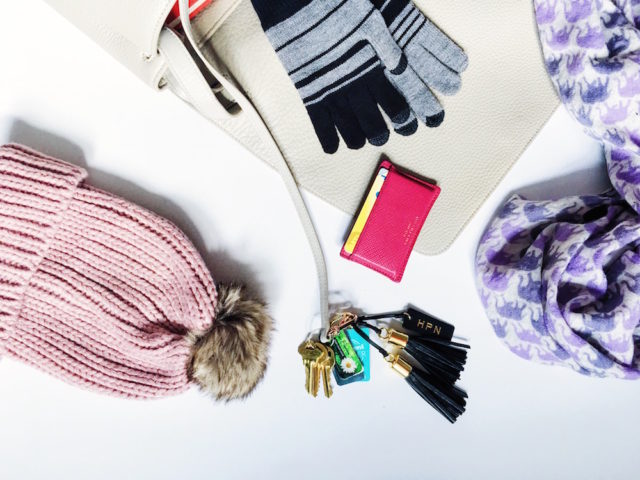 Rounding out the bag essentials are the all-important hat , gloves, and scarf trifecta. Because…winter. I use the key attachment religiously to find my keys and get into my home as quickly as possible.
Because, winter.
One may think that a white bag is somewhat unpractical for the winter. I have put this bag through the ringer – walking outside in heavy rain without an umbrella, a spilled coffee while running to the subway – and it still looks brand new. The leather quality is incredible. It's thick and rugged, while also buttery soft to the touch.
There are two small downsides to the Simone, and one is the weight. The thicker leather does make it heavier than some of my other bags, which can be . I also love having multiple options to wear my bag (crossbody, shoulder, at my elbow). The Simone's shoulder strap, while beautiful, is limited to just being worn on the shoulder.
For my fellow New Yorkers, I'm hosting an event with Dagne Dover next Thursday evening in SoHo, where 10% of sales are going to three of my favorite charities. Details here, and I hope to see you there! It's the perfect chance to finish your holiday shopping – for yourself and your loved ones.
Dagne Dover gifted me this bag, but all opinions are my own.
My summer bag essentials, and my 2 bags for any trip rule is one I follow without fail.
SHOP THE POST