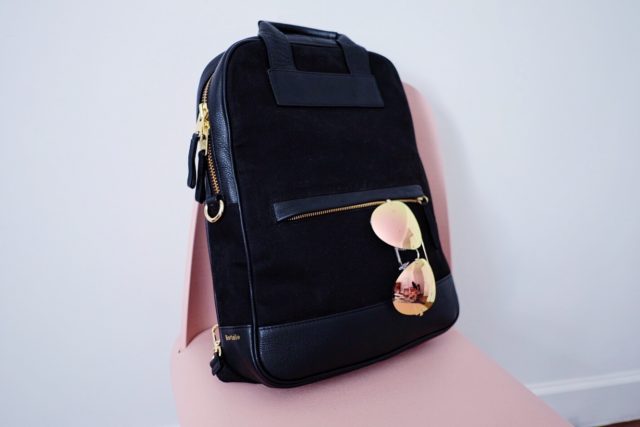 I'm sure I'm in the minority, but I HATE summer.
Allow me to elaborate.
You wake up to the sun shining painfully into your eyes. The second you walk out of the door, you begin to profusely sweat (at least, I do). There is never any reason to refuse an ice-cream run.
Okay. The last one isn't bad – except for my waistline.
One final reason I hate summer? Bag sweat.
You know what I mean. The large, damp patches left on your skin and clothes by your giant tote pressed against your body.
It is as gross as it is uncomfortable. On the bright side – an opportunity to find a perfect "life bag" that's suited for this wretched season.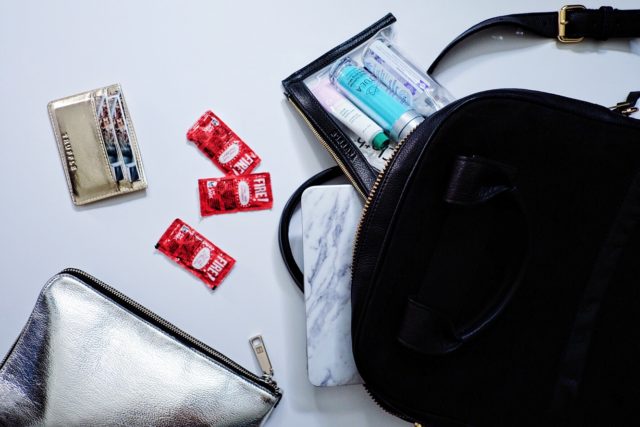 Enter Bartaile.
The canvas body of the C12 bag is breathable, which helps offset excessive bag sweat. I love that it can be worn in a variety of ways (the backpack being my favorite). Inside, it's an organizing nut's dream come true.
Hello, lover.
And yes, while this bag was a gift, I've been happily toting it around all summer. For a quick overnight trip, I easily fit all my essentials inside this deceptively thin bag.
Now, the bag is only part of the battle. Here's what I keep packed inside my bag to battle the worst of the summer heat. And, you know, life.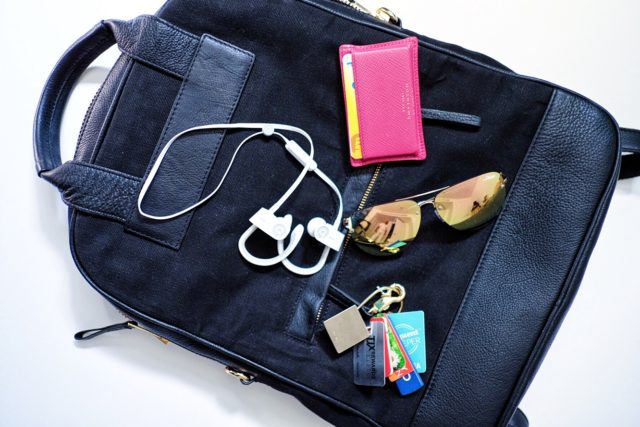 Just the essentials live in my front pocket – my wallet, keys, phone, and Beats wireless headphones. Though I'll admit, my phone is usually in my hand and my headphones in my ears.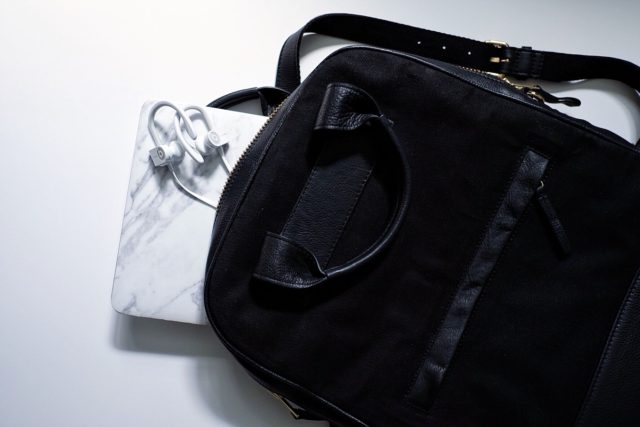 I only pack either my MacBook Air or iPad Pro, and these days it's the latter. I save the documents I'm actively working on in "offline mode" so I can be productive, regardless of the WiFi situation.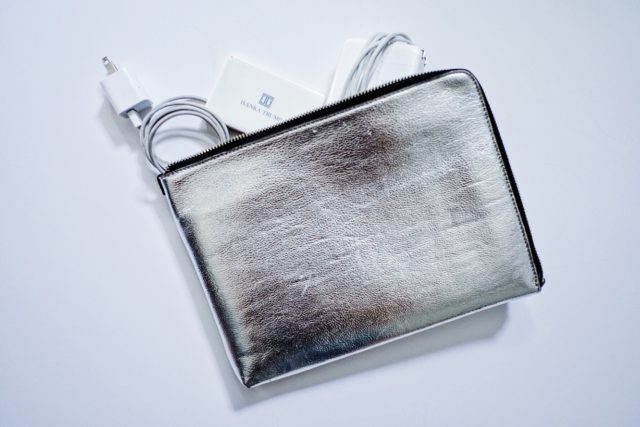 My phone battery dies at least once a day. Have charger(s) and a battery, will travel. This bag also doubles as a chic clutch if I ever want to stash my tote with coat check.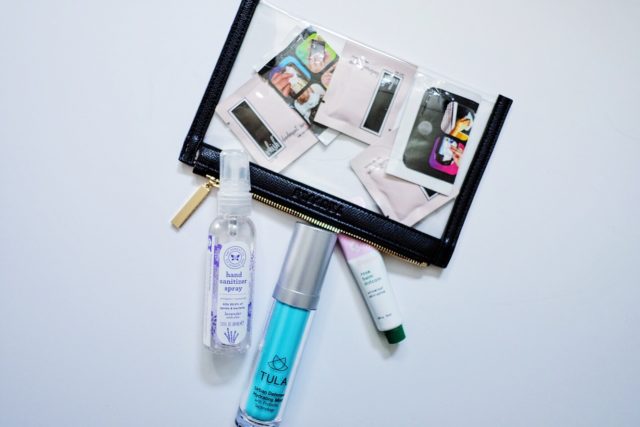 'Hot mess' doesn't even begin to define how I look during this season. I keep my beloved Truffle clutch filled with everything to refresh myself. My current favorites – Tula's new setting spray and deodorant towelettes that help slow hair growth. Other essentials – hand sanitizer, screen cleaning clothes, and lip balm.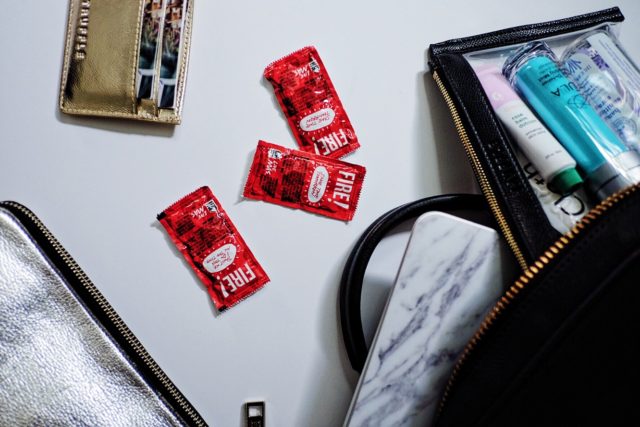 But IÂ really do have hot sauce in my bag. Swag. And my business cards, tucked inside this chic little case.
What is your go-to summer bag, and the essentials you stash inside? Comment below and let me know!
SHOP THE POST