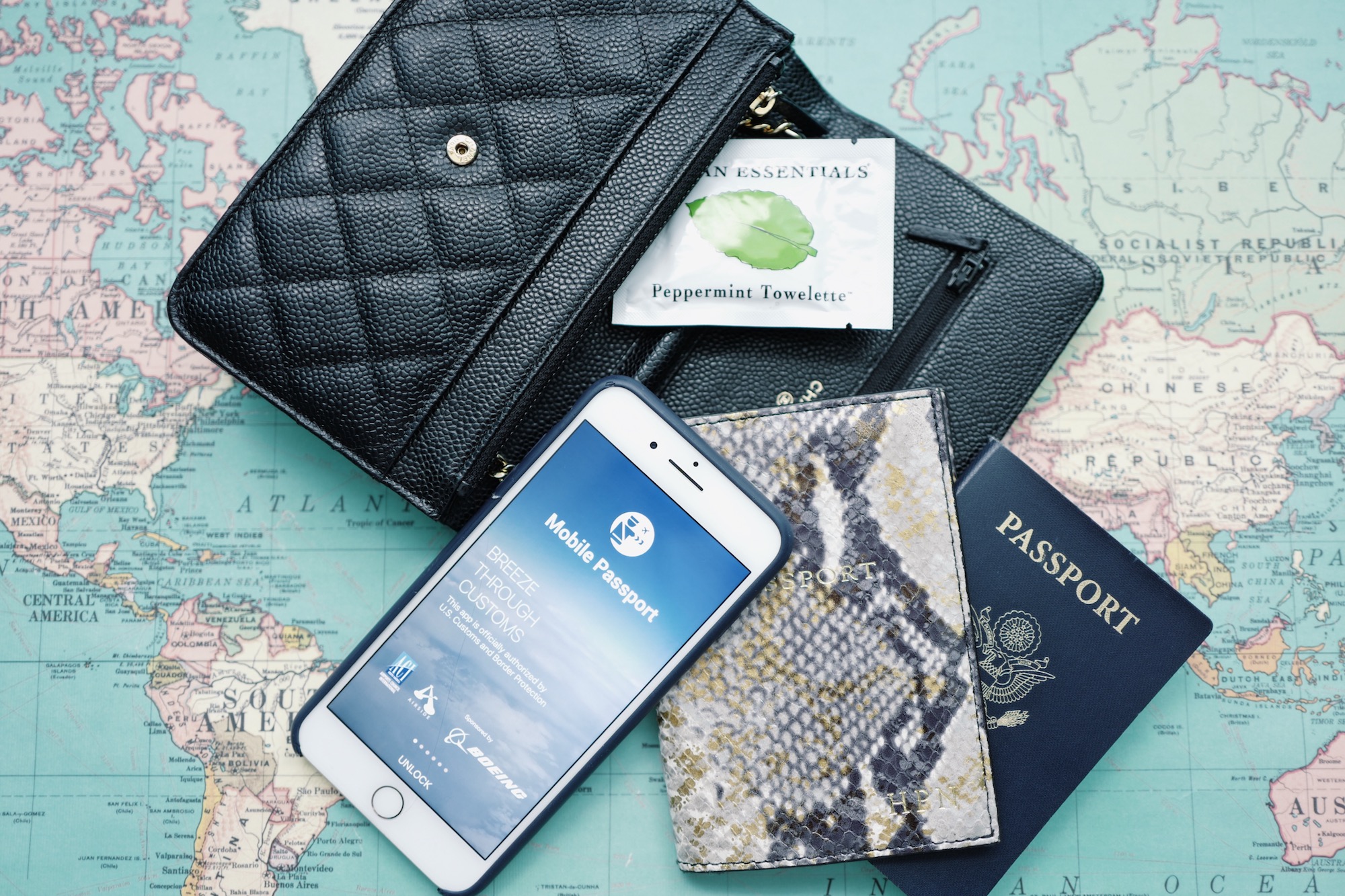 I love nothing more than getting a new stamp in my passport.
The process in which to get said stamp? Torture.
Especially when you're flying back to the States, through JFK when 8 other flights have just landed.
Thankfully, you have options. And having used them all, I'm here to walk you through them.
Global Entry
Global Entry is an expedited customs program for pre-screened individuals who have passed a background check and gone through the laborious task of detailing every country they've visited in the past 5 years.
The downside of the program – the application can take up to an hour and there's a $100 fee (check to see if your credit card has a Global Entry application reimbursement – American Express Gold and Platinum and United's Explorer cards do). You'll have to go to the airport for your screening interview.
There's also a 5 year term to Global Entry. If you let it expire (like I did), you'll have to go back to the airport for another interview. If you renew before it expires, there's no interview necessary.
And if you're me, you have to go to the airport twice (because you forgot your passport the first time).
The upside, however, is worth it. You skip the customs line, spend a few seconds at a kiosk to answer a few questions and take an extraordinarily bad picture, and collect a slip of paper. If you've carried on (which of course you have), you head straight for the exit.
No lines. No questions. No problems.
If your Global Entry application is pending or you haven't gotten around to signing up, there is another option…
Mobile Passport Control
Credit goes to my friend Nathalie for telling me about this a year ago. I finally got to use it in August, coming home from Greece.
Mobile Passport Control is an app that stores your passport information. Upon entry back in the States, you fill out your flight information and customs declaration, submit it, and show the QR code to the customs agent. At JFK, Mobile Passport users are ushered through the diplomats line (so fancy!). I downloaded the app right after finding out my Global Entry had been expired, filled everything out, and breezed through the diplomats line in about 15 minutes.
There are some key advantages of Mobile Passport Control over Global Entry. It's free, available for any US passport holder to use, and you can set up multiple family members in your app to clear customs as a group.
The one downside? Mobile Passport Control is available in only 24 airports, while Global Entry has been rolled out in over 50 airports, both domestic and international.
That said, it's worth downloading now and setting up now, either as a Global Entry replacement or if you're waiting for your application to process.
Whichever option you pick, you'll have more time to decide what to eat when you get home, and what show to watch first.
A much better use of your time, in my opinion. I recommend Indian food and Riverdale, personally.
How to get through security faster, get over jetlag, and unpack quickly. You can get all my travel tips here and order your copy of How To Pack here. My passport case is from here, and I never go through customs without an Herban Essentials towelette (those fingerprint scanners are filthy).