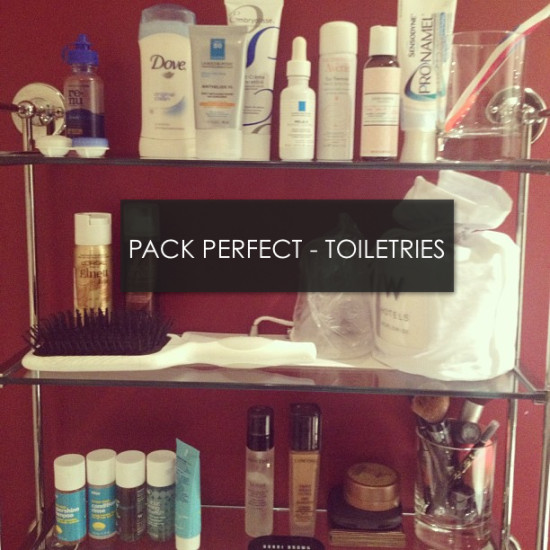 First and foremost, a huge THANK YOU for entering the FLIGHT 001 giveaway.  I had a record number of entries, and more importantly your comments were instrumental for helping me prioritize the topics for Travel Tips – and to create more Pack Perfect guides.  (P.S. – we have three more giveaways on deck this year.  I meant it when I dubbed myself Santa Hitha).
Toiletries seem to be a particularly troublesome problem. Â Which means I've created a new Pack Perfect – Toiletries guide, as well as shared more tips and my method here.
As you know, my newsletter subscribers get the exclusive access to these guides (as well as travel tips I don't share anywhere else).  So go ahead and SIGN UP, and you'll get access to this guide immediately, as well as packing advice I don't share anywhere else.