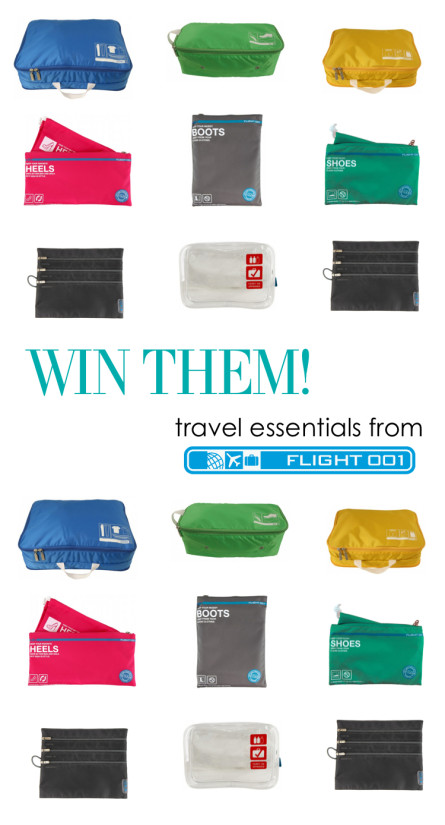 There are certain won't-leave-home-without-them items that I ALWAYS pack, no matter where I go.
Certainly a scarf. Â Comfortable shoes. Â My Baggu filled with chargers. Â And my SpacePaks.
I can-not-will-not pack for a trip without them (and my trusty Clothing Calculator – #shamelessplug but it really does work like a charm). Â If I attempt to pack without them, it results in a minor disaster that involves a last minute Target run. Â And if I'm abroad – well, I'm just screwed.
I used to rely solely on the clothing SpacePak, but adding the undergarments one has solved my lifelong problem of forgetting to pack enough unmentionables (as documented here). Â And my tote always has a prepacked SeatPak.
In a nutshell, FLIGHT 001 is the reason I'm not an epic disaster when packing for trips. Â They're also an incredible brand, having sponsored my MM LaFleur event and generously offering up TONS of goodies for you to win.
Because there's more caring in sharing. Â Or whatever it is the Care Bears taught me as a kid.
You can win one of THREE prizes from FLIGHT 001. Â Entering is crazy easy – leave a comment and submit additional entries through the widget below. Â I'll pick the winners before I leave for Asia – and if you're lucky, you'll receive your items BEFORE Thanksgiving travel madness.
Get pumped – this is just the start. Â Santa Hitha has a few weeks of sweet travel giveaways lined up.
It's going to be a good holiday season.