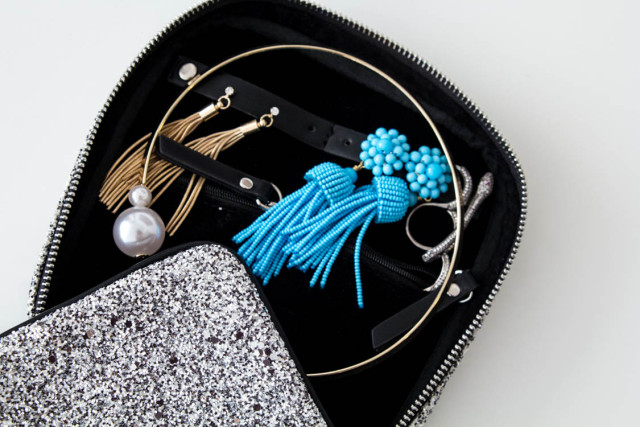 Multiple chains, tangled up. Missing earring backs. Tarnished pieces.
Packing jewelry can be a giant pain in the arse. But if there's one gem of packing wisdom passed down from Mama Palepu, it's 'never travel without a bag of jewelry.'
Though, in my mother's case, it's a carry-on suitcase. And I promise I'm not exaggerating this time.
Whether it's in a small pouch or in its own piece of luggage, these tips will have you packing your baubles perfectly.
Jewelry Case – Yes or No?

I swear by my Hudson+Bleecker jewelry case. Not only is it gorgeous, it's the best tool to organize and pack my jewelry. I've never had to deal with a tangled chain or a lost earring back when I pack my baubles with this case. If you travel frequently and wear a lot of jewelry, it's well worth the investment. That said, your small bag or a gorgeous clutch is a great home for your jewelry when traveling. Just follow the next tips before tossing everything in your bag.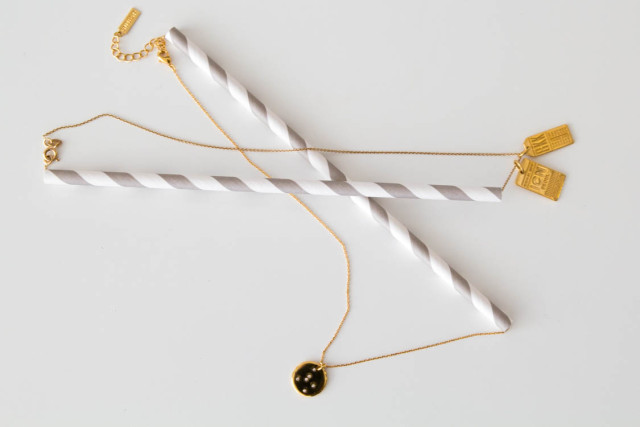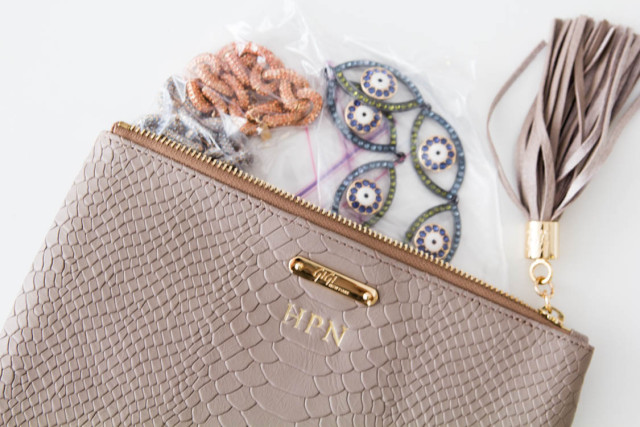 Raid Your Kitchen
Go to your kitchen, right now, and grab the following items. Don't worry, I'll wait.
A couple of straws
A wine cork
A box of sandwich bags
No, we're not performing alchemy (though that would be awesome). These items will help you pack your jewelry, sans tangles and clutter, every time.
First up – the straw. Slip one end of a delicate chain through the straw, and fasten it closed. One straw per necklace. Begone, tangled up jewelry!
The wine cork is one of my favorite tricks. First, I slice three slices off the cork and trim them in small squares (make sure they're smaller than your earlobe). Then, I punch all the earrings with posts through the remaining cork and leave the earring backs at home. Those little squares I cut beforehand? They're my earring backs for all the ones I've packed. The cork trick also works like a dream when you lose an earring back on your trip – just head down to the bar and ask for a wine cork and a sharp paring knife.
All the other pieces (statement necklaces, bracelets, hoop and fishhook earrings) get bagged. One bag per pair or item. Squeeze out all of the air before securing the bag closed. I'll also throw the cork of earrings and my newly cut earring backs in a baggie before packing them in a clutch.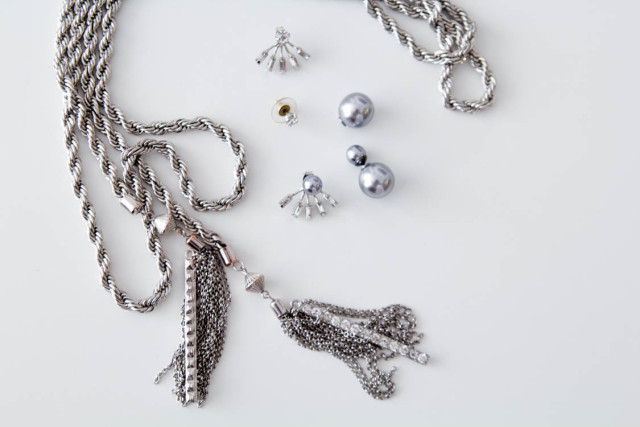 Multi-taskers
I tend to pack the same pieces for any trip – items constructed from hypoallergenic materials (rashes are unwelcome all the time, but particularly on a trip) and that can be worn multiple ways. BaubleBar kills it when it comes to multitasking jewelry. One of their lariats is permanently packed in my jewelry case – it can be worn multiple ways as a necklace, and also wrapped around my wrist for a statement bracelet. I've also worn the stud from the 360 studs and ear jackets in the front (using a cork slice as an earring back) for conservative occasions, or mixing and matching the 360s and ear jackets for evening.
Want more jewelry (and accessories) packing wisdom? How To Pack Accessories is overflowing with my wisdom on packing it all – shoes, jewelry, hats, the works. And it's just $8. Grab it here.
Got any tried-and-true tips for packing your jewelry? COMMENT below and let me know – I'm always on the hunt for new tips and tricks.