Well, that was unintended.
Going so long without a Hit List, that is,.
If I'm being honest, my favorite thing this summer was my son's summer camp. He loved it, and I loved that it let me get to work earlier in the day than before.
My walls, however, are covered in his art projects. Any moms got clever hacks on storing art without it taking over your home? I'm all ears.
When I wasn't rushing all of us out the door, there are definitely a few things I discovered and lived in this summer.
Without further ado, my 10 favorite discoveries from this summer.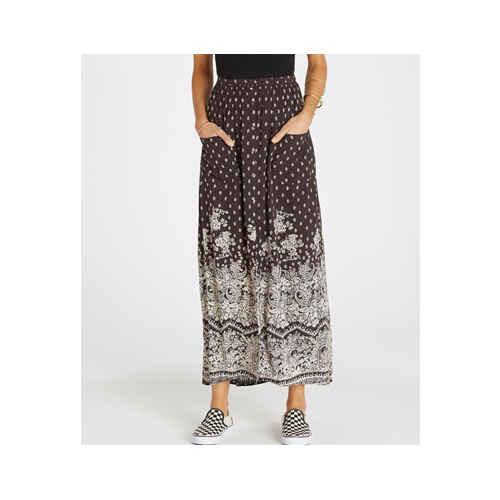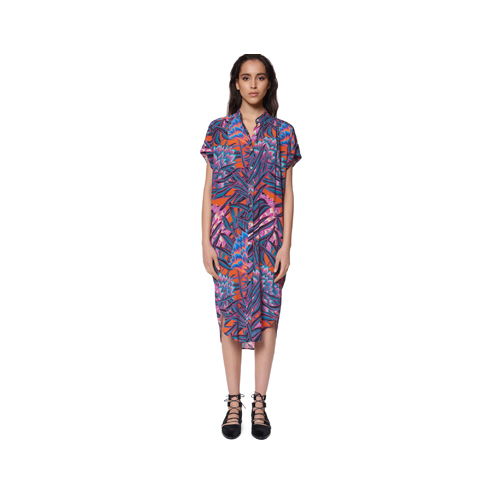 BILLABONG SKIRT, $28
I basically lived in this skirt all summer.
I wore it with a cropped white t-shirt, a silk tank, and on top of a swimsuit. I wore the skirt at home or for long days running around.
I even bought a solid black one to wear when the printed one is in the Fingers crossed that we have a few more weeks of warm weather ahead. I'm not sick of this skirt yet, nor have I found my go-to outfit for autumn yet.
MARA HOFFMAN HERBARIUM DRESS, $130
If a maxi skirt/cropped top was my favorite daytime outfit, then this Mara Hoffman shirtdress was definitely my go-to night look.
I love the bold pattern and the bright colors. The material is light and breathable, and the fit of the dress is flattering while allowing you to eat whatever you damn please at dinner.
I paired this dress with my favorite block heel sandals and tan bag all summer, and plan to wear it well into fall with a black leather jacket, tights, and suede ankle boots.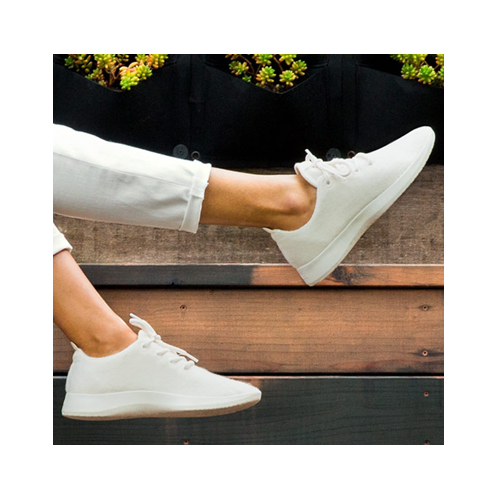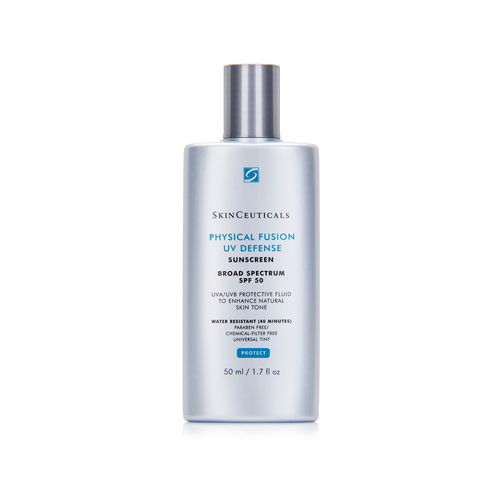 ALLBIRDS SNEAKERS, $95
Allbirds is one of those companies that I have a business crush on – they've created an amazing product, in a sustainable way, and are committed to giving back.
Wearing these sneakers is like walking on air. The wool material is naturally temperature regulating (read – no sweaty feet), and the soles literally mold to your feet for optimal comfort. Best of all, I can just throw them in the wash when they're dirty, and they come out looking brand new.
I've been wearing these white ones all summer, but have my eye on the natural black for fall/winter.
SKINCEUTICALS PHYSICAL FUSION UV DEFENSE SUNCREEN*, $34
Forget streamlining my makeup routine – this summer, I pretty much stopped wearing it.
Why? Because of this sunscreen.
It's everything I love in a summer skincare product – strong sun protection, mattefying, and lightweight. This sunscreen was put to the test in Greece, when Lucifer (a severe heat wave) swept through the islands.
My face looked fresh and dewy. The rest of me…well, that's another story.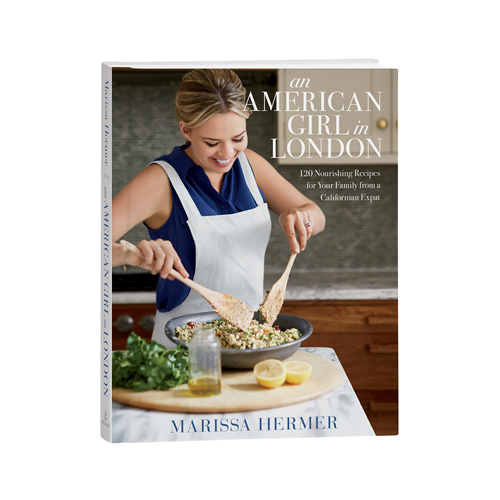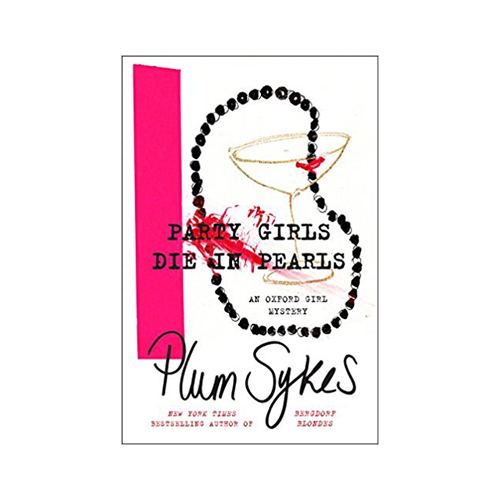 AN AMERICAN GIRL IN LONDON, $17
There are only three reality shows I watch. Ladies Of London is one of them.
And Marissa Hermer is probably my favorite lady. She's the one I want to hang out with over a cup of tea, or a watermelon martini. Or both.
This cookbook is an extension of her, filled with approachable, easy recipes that share her love for English and California cuisine alike.
I lived in England for two years, and so many of her dishes – a full English breakfast, kedgeree, savory pies – bring me back to cozy meals with my parents in our town. I also enjoyed the introductions to each chapter and recipe (further establishing Marissa as my favorite), and the photography is just stunning.
Fingers crossed that Marissa joins the Beverly Hills Housewives, or that Bravo just gives her a standalone show. I'd watch it.
In the meantime, I'll be cooking my way through her book.
PARTY GIRLS DIE IN PEARLS, $15
If Plum or Lucy Sykes writes a book, I will block a few hours to read it on release day.
(The same goes for Claudia Gray and Deborah Harkness).
Plum's latest book is a departure from her New York fashion novels, but a welcome one. Party Girls is set in Oxford, with a brazen American and a quiet English rose first year students come together to solve a mystery of a dead student.
If The Royal We's first third had an affair with an Agatha Christie mystery in the Vogue fashion closet, this book would be the love child of that affair.
The writing is excellent, the characters are compelling, and the ending was one I didn't expect. If you're looking for the perfect vacation read, this one is it.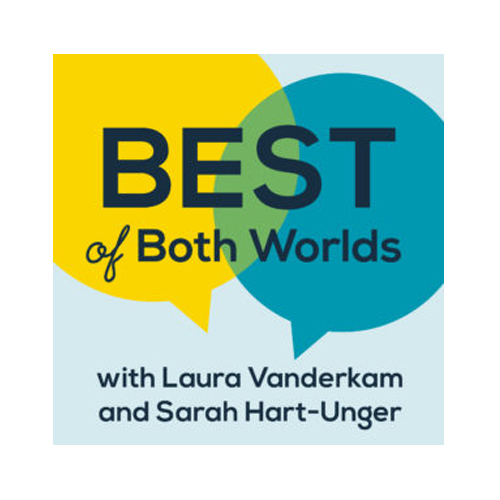 I still don't know how Laura Vanderkam does it – she's a mother of four, an author, a speaker, and one of those women who inexplicably has it together.
And yes, I've read all her books and her weekly newsletter. And I still don't know.
But her new podcast, The Best Of Both Worlds, sheds a little more light. Hosted by Vanderkam and physician Sarah Hart-Unger, they go deep on the juggle that is working motherhood – childcare, evenings, and why both decided to have large families.
Both Laura and Sarah are honest in what they do and, more importantly, what they don't do. They open up on what life is really like for their families, which is a rarity in the online parenting world (Mommy Shorts and The Mama Notes are two other great mom blogs I read daily).
I love Pod Save America. I do.
But sometimes, the guys can bro out, And I can only handle so much, especially these days.
Enter Hellbent, 'a feminist podcast for people who resist and persist.' The analysis and news breakdown is as stellar as any other political podcast out there (The Weeds, Pod Save America and Pod Save The World). Hellbent stands out, however, with the structure of their show. The first block is dedicated to listener feedback, which the hosts are dedicated to implementing in the show. The next block is focused on analyzing a handful of stories, which they do brilliantly. The last black is a gratitude check – Sarah and Devon's, and user submitted ones.
Hellbent makes me feel less alone in the current political climate. If your political views are aligned to mine, you'll probably love this podcast. I certainly do.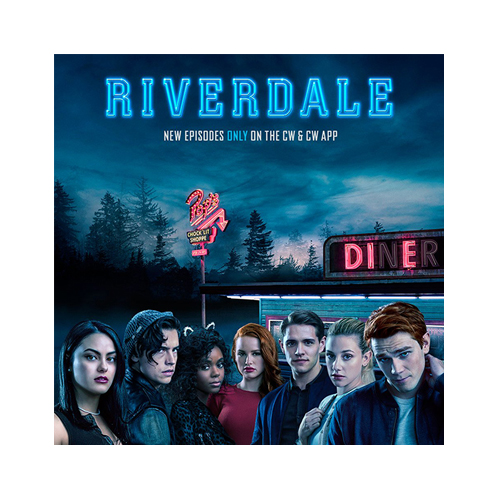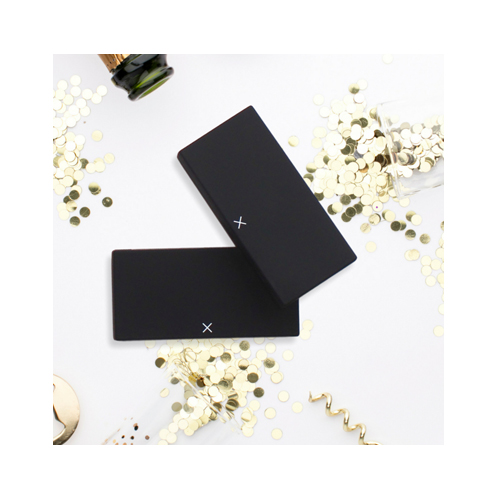 From politics to soapy teen dramas. That's a Hit List for you.
But bear with me.
I grew up reading Archie comics – I would grab them in the checkout line at the supermarket, and read through my cousin's old collection during summers in India. I was very invested in the Betty-Veronica-Archie love triangle (and was on Team Archie-grow-some-balls-and-pick-a-girl-already). And Jughead never failed to make me laugh.
On a whim, I downloaded a few episodes of Riverdale from Netflix before flying out to Atlanta.
I began watching on the way to the airport. I watched it while waiting for my flight, on my flight, and on the way to my aunt's house.
It's the same characters you know, but with a Veronica Mars-meets-Gossip Girl spin on it.
It's dark. It's slightly cheesy. And it's amazing.
And my DVR is already set to record season 2.
PORT & POLISH VITAMIN CASE, $15
Finding a pillbox that you don't mind displaying on your nightstand (so you actually TAKE your vitamins) is a challenge.
I loved my little orange one, but it fell apart after being dropped a few times. Okay, dropped a LOT.
I was on the hunt for a new one. Thanks to my friend Joanna, I found it.
Port & Polish makes a gorgeous pillbox. Each day's container can fit up to 5 pills or capsules, and the boxes themselves are durable. I bought the pink one for myself, the blue one for my husband, and the black one for my father. I couldn't resist the three pillbox deal (perfect for stocking stuffers, if you're already thinking ahead to the holidays)
What have you discovered this summer? COMMENT below and let me know!