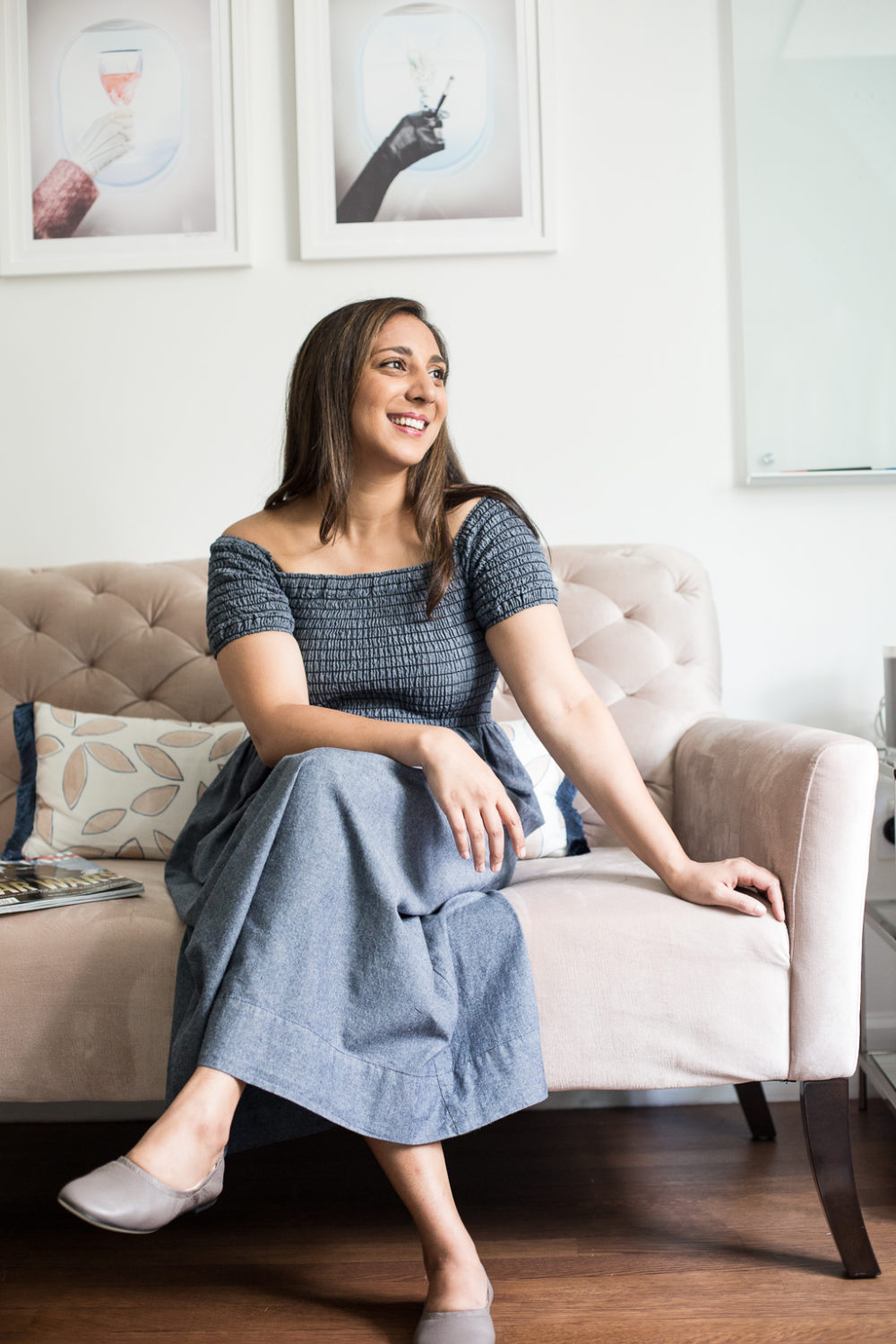 It's wild to think that I've been writing Hitha On The Go for 8 years this month.
EIGHT YEARS.
That's two presidential terms. That's the age of a fine wine, or a third grader.
It's also how long my husband and I have been together (I started the blog weeks after we met).
A lot has changed in that time – we got married, moved to New York (and moved within it), traveled all over the world, bought a home, had a kid.
My career has changed a lot in those 8 years. But one thing hasn't – writing this blog while working in another role (or roles).
"What do you do?"
'I'm a writer'
That's the easy answer. I write Hitha On The Go, but also for other outlets.
And, you know, my book.
This has been my de facto answer for most of this year, but it's not all I do.
'I'm an entrepreneur'
Many of you know about my tech startup, Bridge2Act. I co-founded the company in 2014, after I had licensed the remaining SciDose portfolio and chose to leave the pharma world. We tirelessly worked for the next two years to build the platform, onboard incredible charities, and expand the platform beyond our original scope. However, my co-founders and I made the decision to put the company on hold earlier this year to pursue individual goals. Anil continues to run his fund's New York office, and Samira received a huge promotion at Cisco.
And I spent most of the spring and summer in heavy book promotion mode, which will continue through the rest of the year.
Book and blog aside, I'm also dipping my toe back in the pharma world. I joined my father's new company (Rho Pharmaceuticals – yes, named after his grandson) as a strategic advisor, leading our fundraising and transaction efforts.
I will say, it's fun working on big deals again. It's even more fun working with my father, and on a product that will cement his legacy as one of the best pharmaceutical scientists.
'I'm an activist'
One of the first charities who believed in Bridge2Act is Sundara, an incredible nonprofit that distributes soap and hygiene programs to rural areas most in need. I love everything about the organization – how it recycles soap that would've otherwise been thrown away, how it improves health outcomes in the most diseased areas in the world, and how it empowers women to lead their communities to a healthier life.
I was invited to join the board of Sundara this year, which I happily accepted. I'll be helping coordinate New York events and fundraisers, and am also eager to get involved with the India-based programs and help expansion into my home state of Andhra Pradesh.
Giving back has also been a priority – for myself and for my family. The same goes for Rho. I can't wait to show him Sundara's work in action, and to ignite his spark to give back.
'I'm a mom'
This is, by far, my most important job – and the one I talk about the least online. My marriage and family are the most important things in my life. My husband has never wanted to be featured here or in my social media, and we made the decision together to limit what we share about Rho. We've done this to protect his privacy (who knows what the digital world will look like when he's a teenager?).
Motherhood has been the best and hardest journey in my life. I feel very lucky to be Rho's mom and to have Sri as my partner-in-crime in this journey. I would like to share this part of my life more in this space, but haven't quite figured out how just yet. If you have any thoughts, I'm all ears!
Writer, entrepreneur, activist, mom. That's my job title.
What's yours? Leave me a comment below and let me know!
I'm wearing a dress from The Great (on sale!) and M.Gemi flats (order half a size up). The couch is from west elm, and the pillow is custom-made with Rebecca Atwood fabric.