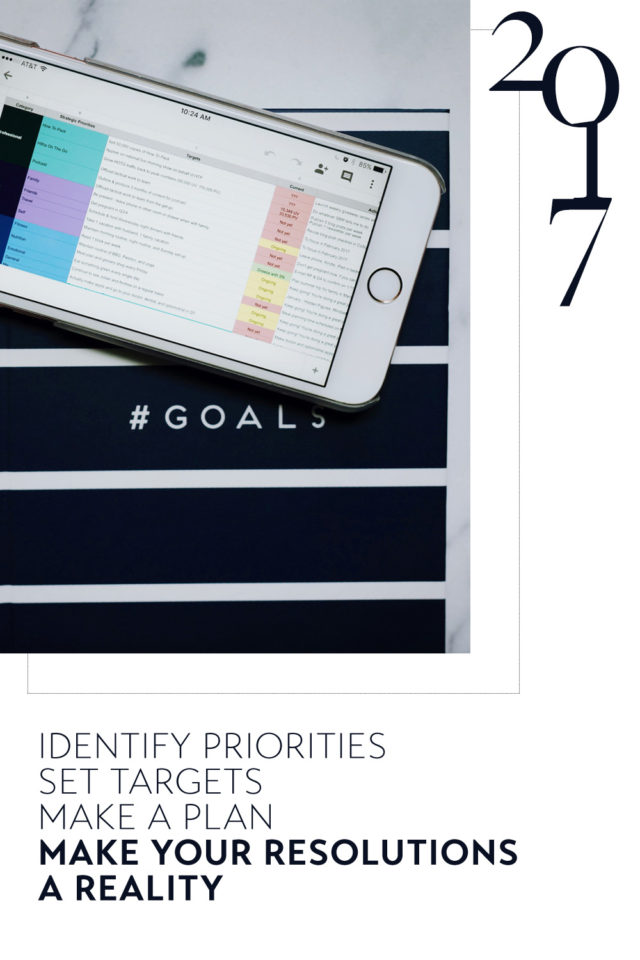 It's 2017.
And I'm ready for a fresh start.
I'd spent a lot of the holiday planning how I would plan for the new year. I considered it all – a vision board, writing out all my biggest goals and dreams, putting together a Trello board specifically for my 2017 goals.
How many of them did I actually do? None.
And then I logged onto Facebook, and saw this post:
Christina Wallace (an entrepreneur/podcast host whiz) has the perfect solution. The Personal Balance Scorecard sets your goals and creates a plan and metrics to measure them against. Brilliant.
I modified her template for my own goals. And while I'll spare you my personal scorecard, I do want to share a few of my priorities, targets, and activities:
 PRIORITIES
TARGETS
ACTIVITIES
 How To Pack
 Sell 50,000 copies of the book
 Launch marketing plan for confirmed preorders
Self
Read 1 book per week
January – Hidden Figures, Mindset, 32 Yolks, Victoria
Fitness
Maintain BBG / Peloton / yoga routine
 Keep going!
You're 2 weeks in.
I do have some other targets that are somewhat out of my control (expanding my family, growing Bridge2Act/NO.GIFTS). However, I create activities that I do have control over. That's the key with the scorecard – the target or activity you list has to be something you can do, regularly, to make the priority a reality.
My favorite part of the scorecard is the tally at the bottom. I'm a lot more motivated to keep going if I see how far I've come (and how far I have to go).
I have my scorecard saved in Google Drive (in offline mode AND starred, so I can always find it), and set a monthly calendar appointment to update and review it.
I've created a scorecard for your own use and review, which you can access here.
I'd love to know how you're planning for your new year, and if you plan to adopt the Personal Scorecard as well! And in the spirit of cheering one another on, I'd love to read one of your priority > target > activity plans for the new year. COMMENT below and let me know!
Access the Personal Scorecard Template!
Just enter your e-mail address below, and we'll send it to you shortly.