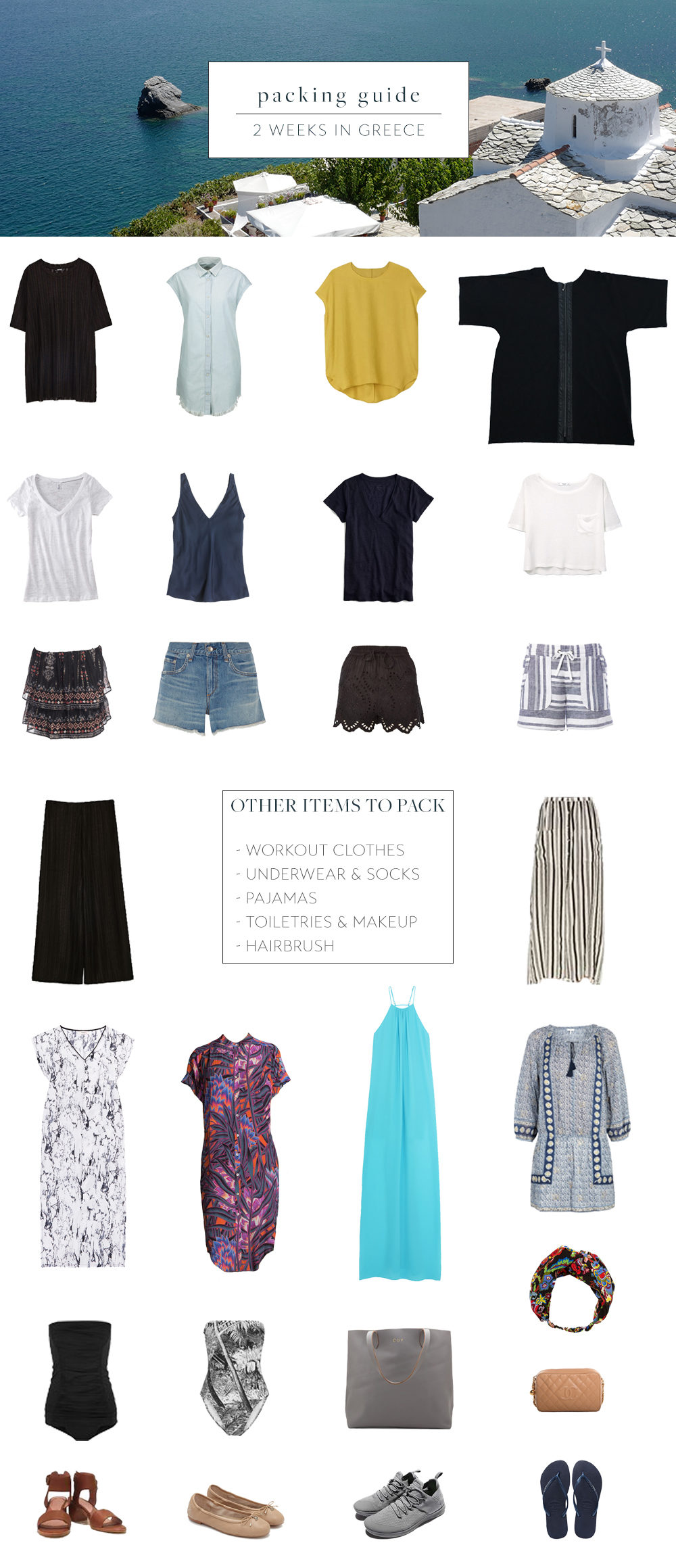 I'm going to confess something right now – I did laundry multiple times during our trip.
It was the only way we could pack for a two-week summer vacation in a carry-on. Also, our cruise had free laundry facilities and several days at sea.
Greece was beautiful, incredible, and awe-inspiring. It was also insanely hot.
Shirts were done after a single wear. Bottoms could be worn again (after a vigorous spray with this). And new outfits were downright necessary for dinner and drinks in the evening.
And not just because our daytime outfits were gross. Seabourn has standards, and an evening dress code, to uphold.
Here's everything I packed and wore for our two week trip to Greece. Every item was worn multiple times (after being laundered or refreshed) – #powerpieces for sure.
With a good fantasy piece thrown in for good measure. It's vacation, after all.

What I wore for dinner in Athens and a day in Santorini. View more of my packing guides here.