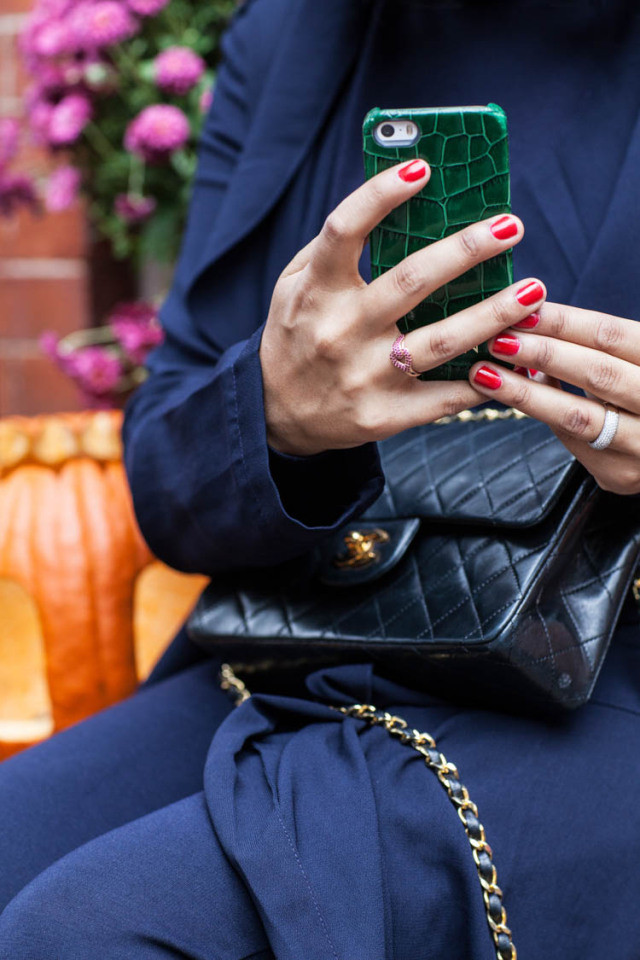 We're doing things a little differently this Wednesday. Instead of my random assortment of links, I'm linking up with The B Bar's February post round up.
Who are three of your favorite people to follow on Instagram, and why?
Before I share my favorite accounts, I do have a little rant to make about Instagram. Many of the reasons I love social media (Twitter and Snapchat in particular) is how real the posts are. I love commentary that is raw, unedited – even if I don't necessarily agree with the opinion of the author.
Instagram, to me, feels anything but authentic. The most popular pictures are carefully staged, edited, and hashtagged up the wazoo. I'm guilty of all three of these qualities. And after seeing consistent growth in my Instagram following, I won't stop doing it.
Still – I loathe myself a little bit for succumbing to it.
Why do I love following the three accounts below? All have an authenticity that's lacking in our Instagram feeds, without sacrificing beauty or inspiration in their photos and videos.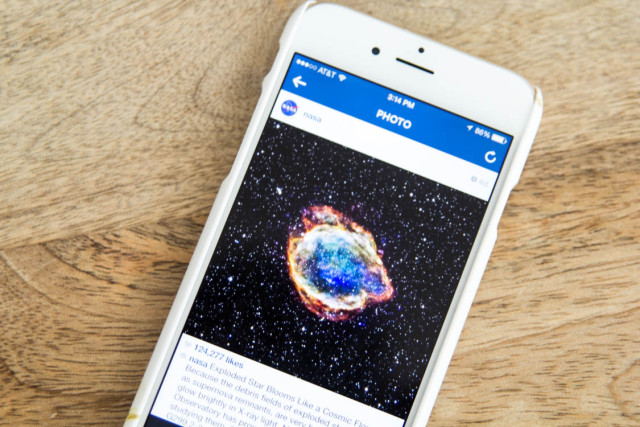 If I could wallpaper my home with NASA's Instagram feed, I would.
Space is beautiful, you guys. Absolutely stunning. And really cool (both literally and figuratively).
NASA's daily updates are a treat for your eyes and your brain. Each awe-inspiring image is accompanied with an informative, easy-to-read caption that teaches you a little bit about this amazing universe we live in.
Go follow NASA right now. 2.3 million followers can't be wrong.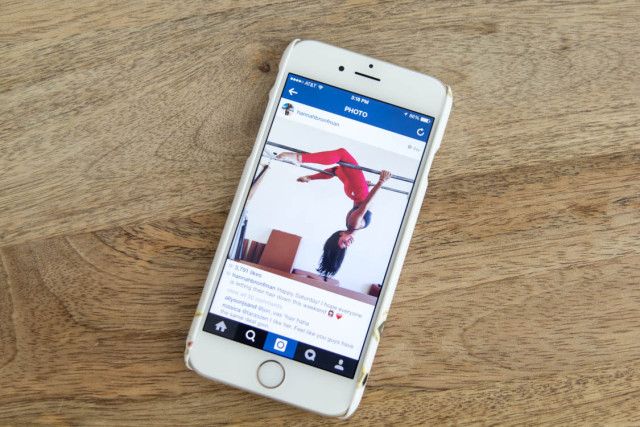 Tech entrepreneur. DJ. And her fitness routine rivals that of professional athletes.
You want to hate Hannah Bronfman, but you can't. She's just that cool.
Because of her feed, I've discovered healthy recipes, new workout moves, and Beyoncé dance classes.
AKA my post-baby back in shape routine.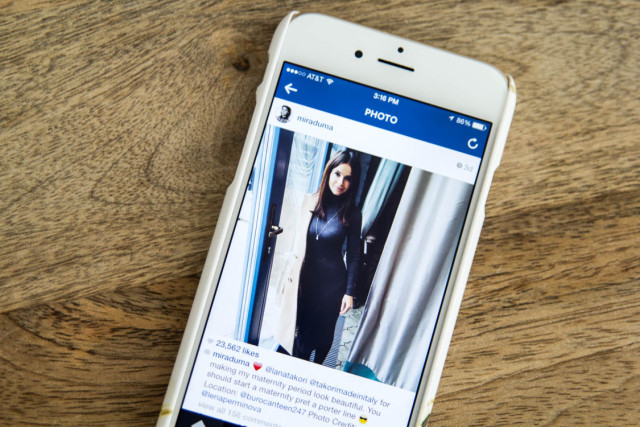 Another HBIC, Mira Duma is a mother, an entrepreneur, and a style icon. And Russian. (we all know how I feel about Russia…)
This woman WORKS. And looks amazing while running her websites, agency, restaurant, and global businesses.
She's also the master of posting poignant shots of her children without revealing too much. (Mira – a post about this in Buro 24/7, please?)
And if you need another person to follow on Instagram, you can always follow me ;)
Check out the favorite Instagram accounts of my fellow bloggers below:
The B Bar - Annie Reeves - Alyssa J Freitas - Cake & Lilies - Liska Monet - The Not Quite Adult - Equal Parts of a Whole - Carrie Loves - A Loyal Love - Paper and Skyscrapers - Glitter, Inc. - SKC Marketing - Shenanigan-ska - Elana Lyn - Sponsored by Coffee - Always Craving - All The Pretty Stars - Business Betties - Perfect Enough For Us - Always Anita - A Little Leopard - A Girl for Granted - Tortoise in the Sun - The Yuppie Files - Healthfully Ever After - Urban Pixxels - Roam + Golightly - Preppy Panache - Brikasia - White Cabana - Idalia Photography - Little Wild Heart - Wearing Pearls - The Everyday Adventurer - Splendor in Spanglish - Life Modifier - Post Grad in Pumps - Alessandra Marie - Random Little Faves - PR Girl Diaries - Caitlin Cawley - Modish & Main - 26 and Not Counting - Pretty Much Design Studio - Grace Notes - Girl in Betsey - Something Good - Life with the Champions - Pattern Me Pretty - Simply Nicole - The Fashionable Wife - Cassandra Monroe - I Am Amber Nicole - Southland Avenue - English Mamma - Cake Over Steak - York Avenue - Jenn Inspired - Hitha on the Go - Beauty and the Pitch - Cedar and Rush - Luv in the Bubble - Des Moines Darling - Cheyenne Mojica - Step Brightly - Soak and Simmer - A Touch of Teal - Paris vs The World - Style and Free - Lovely Friend - A Few of My Favorite Things - The Blue Bijou - PR Blonde - Leigh Clair - Moonlight Chai - Meg Biram - Victoria McGinley