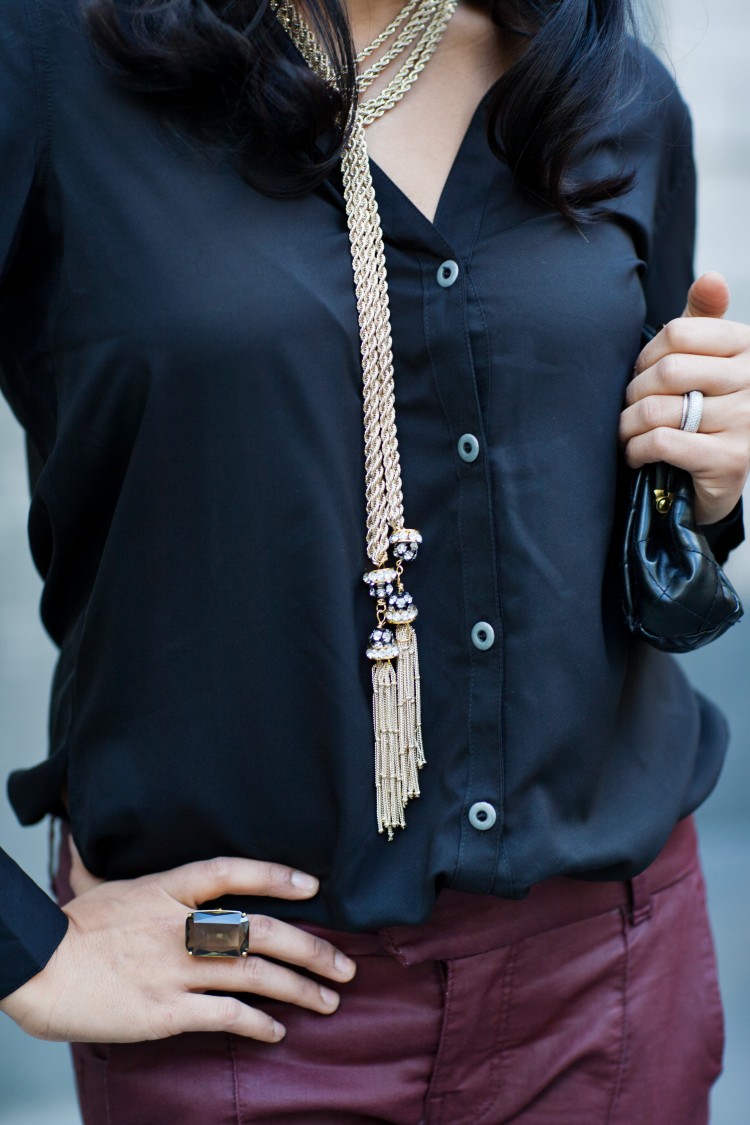 I can rationalize purchasing a lot of things – another silk blouse ("I wear them all the time"), a new black leather bag ("but this one fits EVERYTHING!"), an eyeshadow palette ("I don't have ANY of these colors")…
Rachel Zoe's stunning tasseled lariat – I was sorely tempted (especially after seeing her wear it at Lucky FABB), but the $795 price tag stopped even me.  It didn't stop me from wanting a similar necklace, though.
Thus resulting in this DIY.  I'm so happy with the results (most people are shocked when I told them I made it), but it was a tricky one, from finding the perfect chain to making the necklace itself.
Worth it?  Completely.
Notes – I purchased the chains and the beaded elements at Hai Trimming in New York City, but would recommend asking someone at your local bead store for help in finding the ideal components.  For more Farcere posts, click here.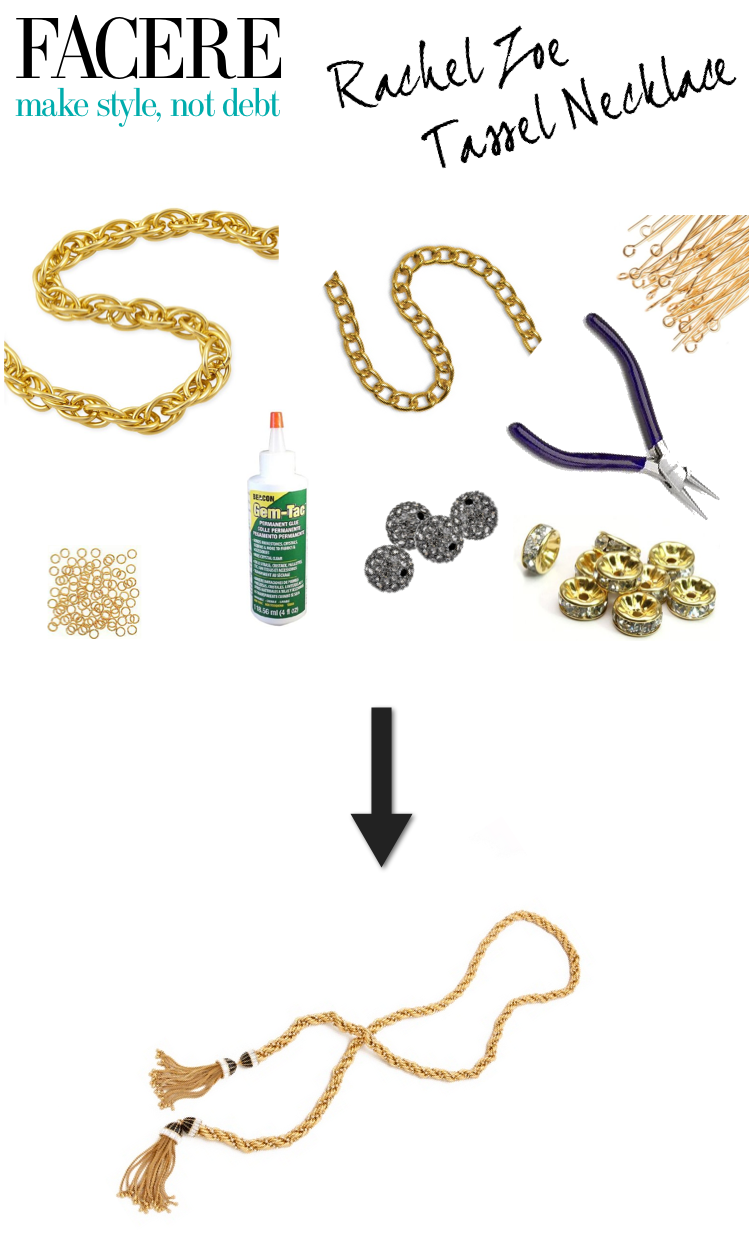 – cord chain (4 yards) – thin chain (2 yards) – pliers – open eye pins –
– jump rings – glue – round beads – rondelles –