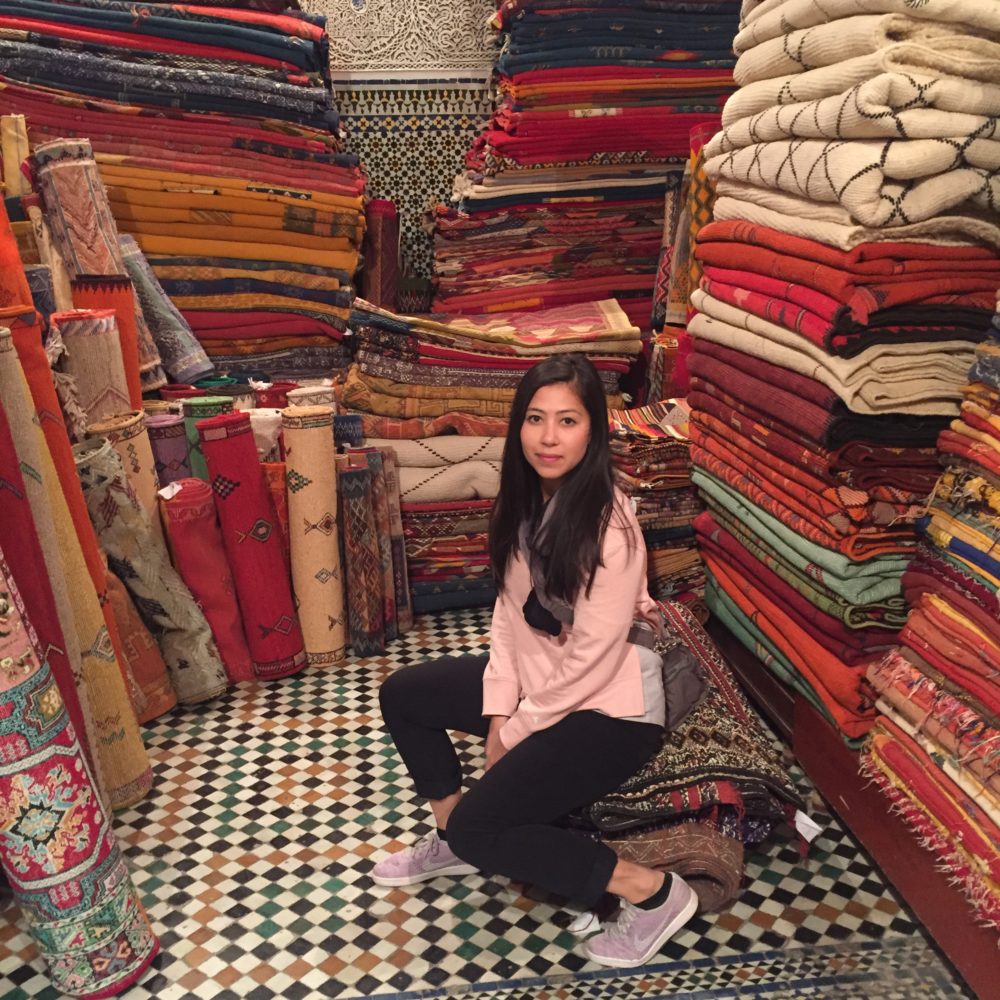 Evelyn Frison is the Co-Founder and Brand Director of Pivotte, a line of ultra-comfortable, high performance clothing for women. Her stylish, easy-care pieces are the ultimate frequent flyer's secret weapon. This is how Evelyn packs and travels.
My packing style can only be described as bags in bags in bags…in bags.
Everything is in a categorical bag. From top-level down, it goes from carry-on (I ONLY do carry-on), personal item (big purse), then a bunch of little bags that go in either of the main, big bags for a variety of things – clothes, toiletries, electronics, etc. All bags are soft and squishy and will conform to being packed tightly. My carry on is either the Lo & Sons Catalina or the Osprey Talon Backpack depending on the type of trip. For my personal item, I'll use the Lo & Sons OMG or the All Saints Kita Convertible Bag depending on the type of trip and destination.
I generally can pack 85% of my stuff in 30 minutes. This is largely due to two facts: A lot of my travel stuff is already pre-packed, and I know exactly what I am bringing. I'm constantly on-the-go and my activities vary widely, so the things I use in every-day life, I also use for travel. I know exactly what clothes I am bringing – things from my own line, Pivotte. The clothes were designed to travel well. All items are polished–yet comfortable (extreme stretch!), iron-free, and machine-washable. Some pieces have added benefits like water and stain resistance – which means it can go for more wears before washing.
This is totally a shameless plug, but Pivotte really works! I wore the 24/7 pants with heels at work, changed into tennis shoes for a 7-hour flight, and went into the Amazon jungle and hiked around in the mud. I almost always pack a pair of Bravi pants and the cardi & tank set for easy, comfy outfits.
I never pack much in advance since I'm so fast. I roll most things now that I have travel cubes, and dirty laundry goes in small laundry bags. Shoes go in bags that double as day bags and backpacks if needed – Pivotte's own foldable backpack is my obvious favorite.
The biggest change to my packing style is the religious use of travel cubes. This started only recently – but I didn't know what I had been missing! Before, I folded stuff and put them in laundry bags. I didn't think a travel cube vs a bag would make a difference, but it does. The structure of the cube not only keeps items contained in the cube and in place, but the cube keeps other cubes and bags in their places in the larger carry-on.
I put various toiletries and products in GoToobs and place them in a larger makeup/toiletry bag – I love my GoToobs, DO NOT BUY IMITATIONS! My small makeup bag is a canvas bag I got as swag. I place my essentials for makeup and skincare in there.
I always pack Oscar Blandi's Dry Shampoo to keep my hair looking refreshed in between washes. It's becoming harder to find so I'm testing other options, but they're all pretty "meh." For lashes, I bring whatever mascara is up next in my Lashstash To Go Set. I LOVE makeup minis, so I use travel to try new trial-sized products.
For brows, I use Maybelline Brow Define + Fill Duo. This is great for travel because it's small and you don't need any additional brushes: you already have one tip for details and one for filler. I also usually have individually wrapped makeup remover wipes and Purell hand wipes on hand. I'm conflicted on using these, because individually wrapped items are worse for the environment, but they're so good for travel!
The smallest travel cube I reserve for my electronics including headphones, adapter, phone battery, laptop charger, etc. I always bring my Anker Powercore phone charger, because it's so compact.  I also have a sleeping kit bag, which contains an eye mask (this is my favorite) and earplugs. I also have a Water Bag (my FAVORITE water bottle of all time) and some Snack Bags.
pro tip: buy accessories in bold colors so you can see them in your bags and quickly grab them.
As for being at the airport – I am always *that* person running through the airport. I've probably burned a lot of calories sprinting to a gate! Even when I intend to get there early – I don't. I haven't found a way to truly optimize getting to any airport in NYC. If I do an Uber/Lyft, there always seems to be traffic that makes me later than riding the train. If I do the train, it seems like it's running slow, or not at all.
Now, my rule now is to take the train if it's during normal hours because train > traffic. Regarding time, I have slightly improved this year because the anxiety of being late is getting to me, so I try to at least avoid running through security. I don't ask people to get out of my way so I can jump ahead. You gotta draw the line somewhere.
Speaking of lines – I don't avoid lines because I keep putting off my TSA PreCcheck or applying for CLEAR. I really need to do TSA PreCheck because I'm all about efficiently moving through the airport. I am FAST and would like to get through security faster. I handle lines by reading on my phone. By the time it's my turn to get stuff in security bins – my shoes and jackets are off, the laptop is pulled out, and I'm ready to go. Recently, I was taken by surprise at security – all food needed to be out in a separate bin. Luckily – all my snacks were in their own bag. #bagsinbagsinbags.
Before my flight, I fill my water bottle (well, Water Bag) and run to the restroom. If I have time, I mainly camp out in the designated boarding area. I might go to Hudson News and look at all the magazine covers. If there is a duty free shop, I may stroll through and look at makeup. I don't shop though. And I hardly ever buy food – I bring a ton of snacks with me. I am the queen of travel snacks. I always have oatmeal and Haribo. If I plan ahead, I'll pack some Sockerbit Candy, popcorn, fruit, and nuts in individual packs from Trader Joes. I always bring a salad on the plane for a meal.
There are two exceptions to my no buying food rule:
I will buy coffee (even though it is usually terrible)
If there is a bulk candy shop – there's a Dylan's Candy Bar in JFK – I can't resist.
I don't mind just chillin in the seating area because I can always read on my phone or listen to a podcast.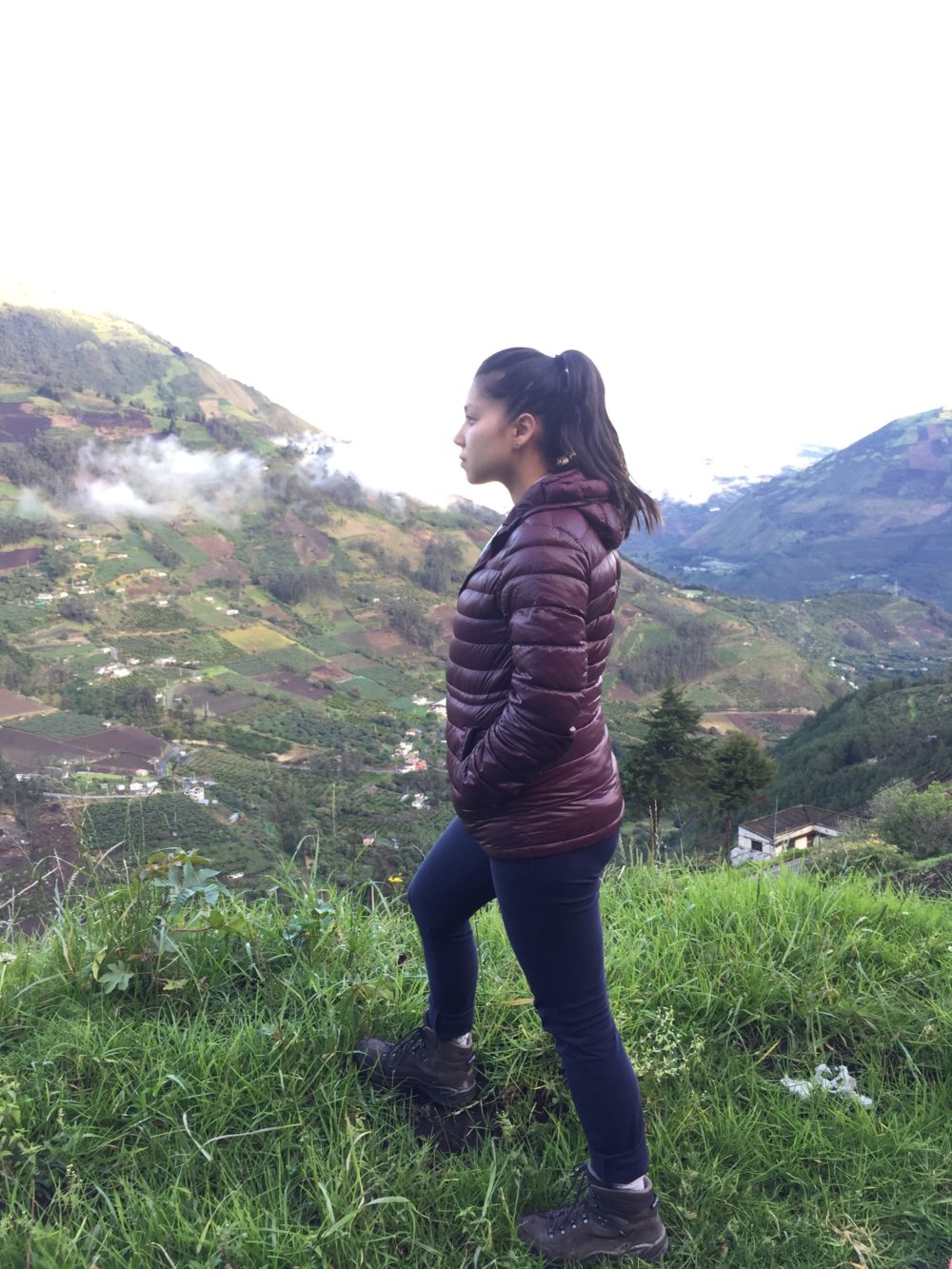 When I board the flight, I quickly throw my carry-on overhead, sit down, and immediately pull out magazines, books, or start reading on my phone. I may already be pulling out my snacks. I'm pretty good about sitting in small spaces for long periods of time. I don't get up a lot. I am DEFINITELY an aisle person. I like to exit the plane as quickly as possible.
When I am up in the air, I read or watch the in-flight entertainment (JetBlue has great options). I rarely watch movies, so I use flights as a way to catch up. On a ride back from Turkey I think I watched 5 movies in a row. I am terrible at sleeping on planes, but on longer flights I will definitely try. It just rarely works.
I love the NYPL SimplyE app, and the Pocket app. I can download books ahead of time and make sure I have enough content for a trip. I used to read on a Kindle, but it was one more thing to carry so now I don't bother. I read the entirety of Catherine the Great on a trip through the phone! This is an amazing book by the way – I want it to get the Hamilton treatment.
My number one travel rule is to always bring a pair of pants and my tennis shoes (currently the Adidas Energy Boost). Even if you're going to a really warm location, at some point you're gonna use those pants. I always bring a few pairs of tennis shoes because I work out and/or end up hiking. I love my Nike Flyknit Racers for exercise and my Vince Blair Slip Ons for walking around town.
From here I'll pack extra things depending on the type of trip – like nice dresses for weddings (and extra shoes), or more work-appropriate stuff if required, or outdoor gear as in the case with a Patagonia hiking trip. The newest addition to my packing list is a travel or micro umbrella: I've been caught in too many unexpected rainstorms! I currently have both the Totes Micro Umbrella and Crackerjack Micro Umbrella.
It looks like a lot – but it's pretty basic. I aim to be a minimalist, which means I fall a little short – but not by much. The thing I struggle with, is how "cute" do I want to get on trips. Sometimes I don't care and pack really basic stuff – the minimum to get by and not do laundry. On adventure-travel type trips, I pack what I need and am not so concerned with looking nice. On trips that have elements of both leisure and adventure – I tend pack a little more, but I don't go crazy. All my clothing is neutral, my jewelry is simple, and I don't bring very many accessories or shoes.
Evelyn is offering all Hitha On The Go readers a 15% discount on Pivotter purchases. Use code PivotteXHOTG at checkout!
En Route With features the packing and travel routines of entrepreneurs and jetsetters. Read on to see how the executive director of the Clara Lionel Foundation and founder of Nomaterra pack and travel.