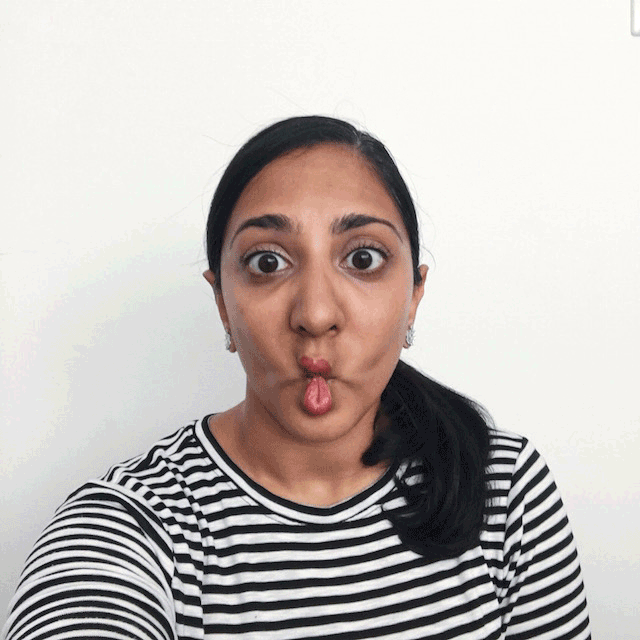 This isn't a beauty post. It's a survival post.
Bear with me for a minute.
If left to my own devices, I'd still be in my pajamas, glasses, and curled up in an unmade bed by 6 pm every evening. Yes, I'd have my laptop and notebook in hand, tea by my side. But I'd look and feel like a mess, and my productivity would have been lackluster (at best).
Truth bomb – I still have some of those days.
Morning routines and work hacks definitely help me buckle down to work, but nothing gets me into focus mode faster than slapping on a little makeup and throwing on pants with a zipper.
All I need are five minutes and five products. And a few silly faces for comedic relief.
Best part? This little routine travels perfectly (only one liquid product, barely takes up any space). Win.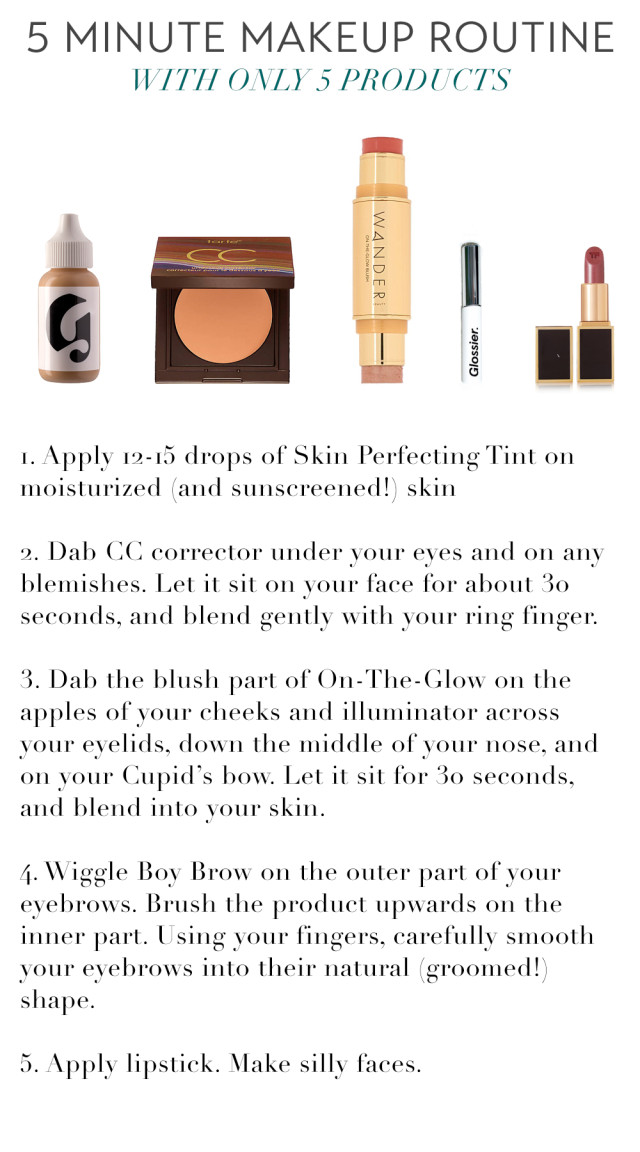 Glossier Skin Perfecting Tint (in dark) – Tarte CC Undereye Corrector (in medium tan) – Wander Beauty On-The-Glow (in coral rose) – Glossier Boy Brow (in black) – Tom Ford lipstick (in 65 Eric)
[Tweet "5 Minutes. 5 Products. A face that's ready to take on the world."]
SHOP MY BEAUTY ESSENTIALS: