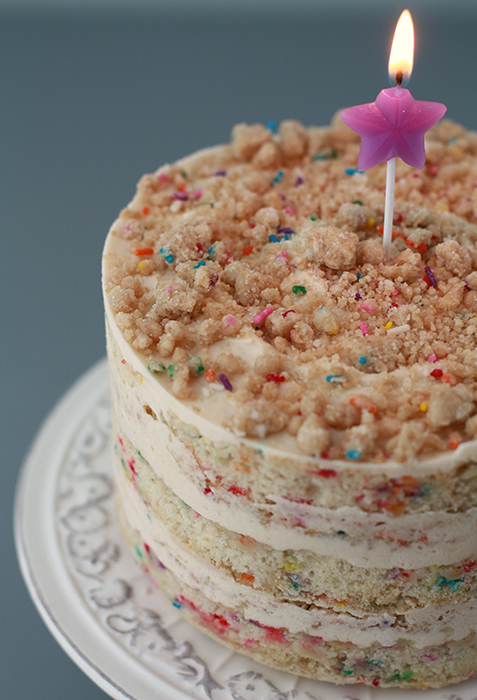 Today is my 29th birthday.
I'm entering this year with excitement, happiness, and an overwhelming sense of relief.  While my twenties have been one hell of a decade, I'm excited to use this year to prepare – not just for my thirties, but for the rest of my life.
I've done various iterations of "30 Before 30" lists in the part, filled with arcane and silly goals.  Acquire a pair of really expensive shoes, full price.  Go bungee jumping.  Audition for a reality show.  Become a boss.  Travel to all 7 continents.
But one TED Talk changed my whole view of my twenties and thirties completely:
I've always viewed my twenties as a decade of exploration, few responsibilities, and most importantly 10 years of FUN.  And that sums up the first half of the decade.  The second half experienced major life-changing events – I met and married my husband, started my career in the pharmaceutical industry, moved to New York City, and permanently exhausted my party girl ways (much to the relief of my parents).  The second half of this decade has been one of major growth – growth I sometimes resisted, resented, and had some challenges adjusting to.
I still have some things to work on – embracing a healthy lifestyle with more consistency, getting my sometimes uncontrollable spending under check, overcoming an irrational fear of water. Â And rather than spending this last year in my twenties whooping it up, I'm looking forward to focusing on getting the aforementioned issues under check, so I can enter my 30's as the person I've always wanted to be.
Not without checking off some silly items on my list along the way as well, of course. Â Without further ado, here's my 30 Before 30 list:
Overcome my fear of water and re-learn how to swim.
Get a Brazilian bikini wax.
Travel to a continent I've never been to before (Australia or Antarctica are all I have left!)
Start writing the novel I have rattling in my head.
Continue to grow Hitha On The Go & Portavi Company in a sustainable manner.
Re-read all of Kate Chopin's published works.
Start my day with writing a handwritten note to somebody.
Perfect my rap karaoke performance of "Baby Got Back."
Take an improv class.
Dine at Per Se.
Take my father on a wine tasting trip – just the two of us.
Photograph my apartment and submit it for publication.
Establish a consistent, sustainable healthy lifestyle.
Learn how to cook my favorite Indian dishes – biryani, pedaas, and dosas.
Become a millionaire (while this is highly improbable, I'm working my bum off to make it happen).
Learn how to play the guitar, and play/sing the song by Julie Deply at the end of Before Sunset.
Practice yoga 3 times a week.
Re-read my favorite Shakespeare plays.
Beat my husband at chess.
Be a mentor to someone.
Educate myself on Hinduism.
Establish a daily meditation practice.
Purchase a Chanel bag.
Take a walk for pleasure every day (that I can).
End my twenties with no regrets.
Do you have a "30 Before 30" list? Â What's on yours? Â I'd love to know! Â To see how I'm progressing on my list, click here.
And if you REALLY want to make me the happiest girl today, please follow me on Twitter, Facebook, Pinterest, and Instagram if you're not already – and sign up for my newsletter! Â I only share the best and most important to you, my beloved readers.