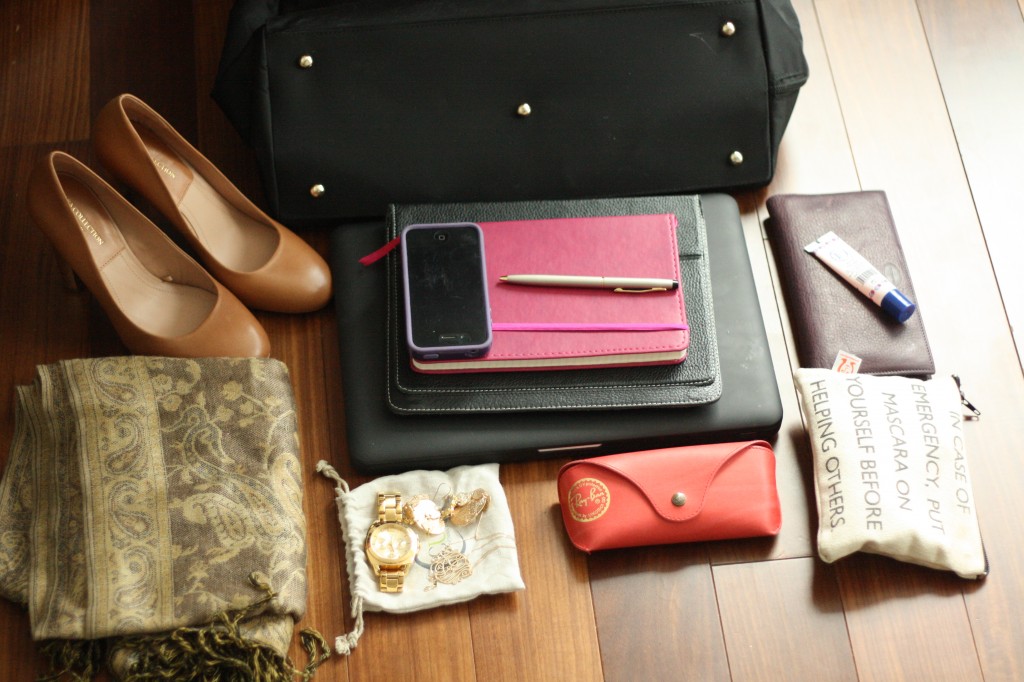 As a follow up to this post, I wanted to share with you what I'm packing in my Lo & Sons bag for this week's business trip. Â Some are the usual suspects, and some are new additions. Â Here's what I'm toting to Chicago, Columbus, and Las Vegas:
Zara nude heels (love the shoe pocket in the bag!), pashmina
MacBook, iPad, iPhone, notebook & pen
My "everyday" jewels, RayBan Wayfarers
Wallet, Rosebud Salve, makeup bag
not shown – DSLR (it goes with me everywhere)
I'm wrapping up meetings in Chicago today and traveling to my old hometown of Dublin, Ohio tonight. Â Tomorrow afternoon will be filled with meetings, but I'm extremely excited to meet up with my old roommate for breakfast!