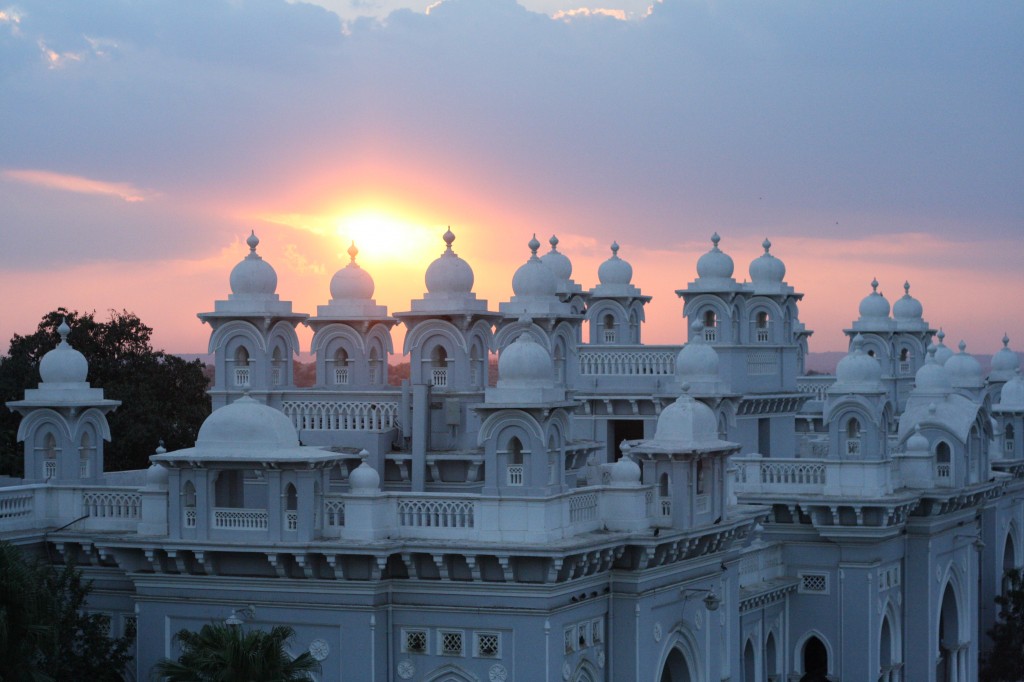 I've traveled quite a bit and seen some spectacular royal homes, but Falaknuma Palace definitely ranks high among my all-time favorites. The afternoon we spent there was nothing short of spectacular – wandering the grounds on our own, an excellent tour from the guide, and a delicious snack and cocktail. My only regret is that the hotel wasn't open in time for my wedding. If you find yourself in Hyderabad, make sure to plan a day (if not a night's stay) at the Palace.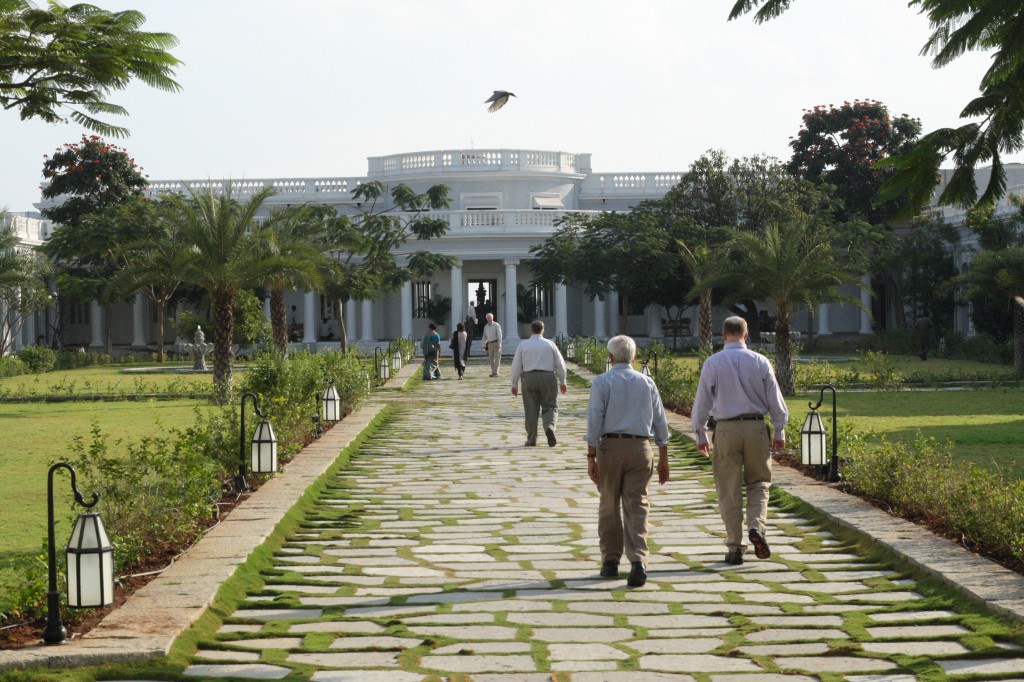 – courtyard of the palace –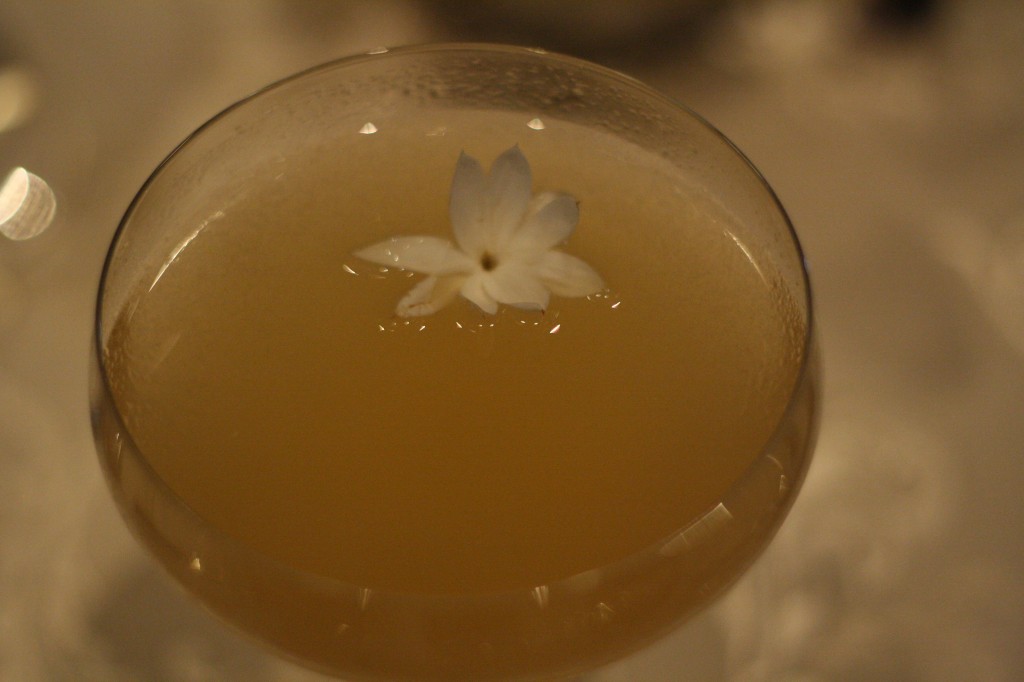 – Jasmine Sour, the signature cocktail at the restaurant –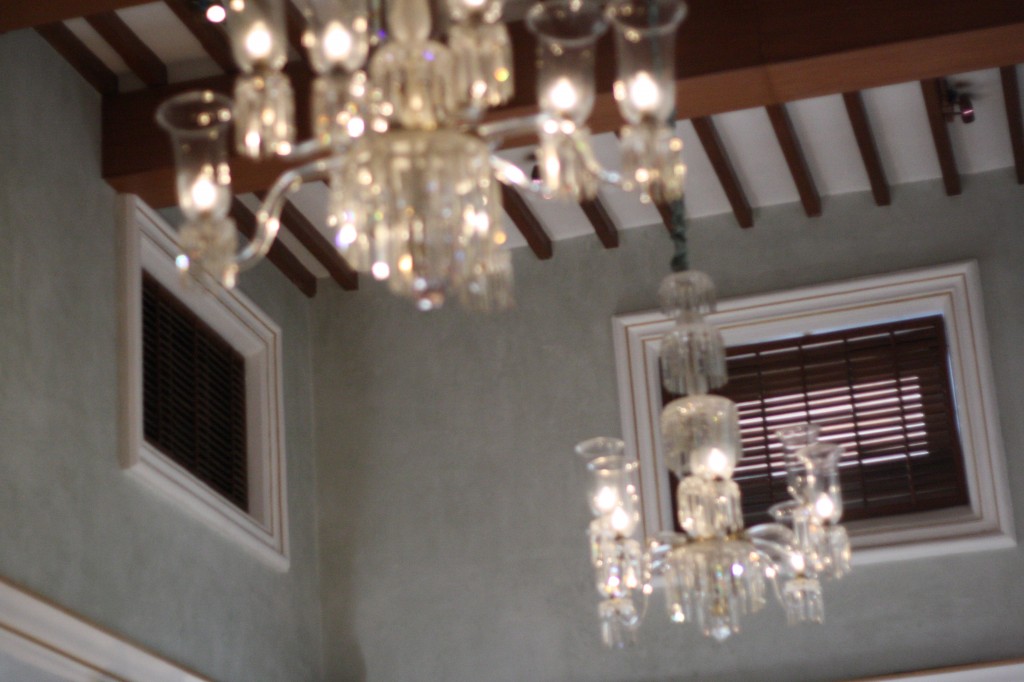 – Murano glass chandeliers –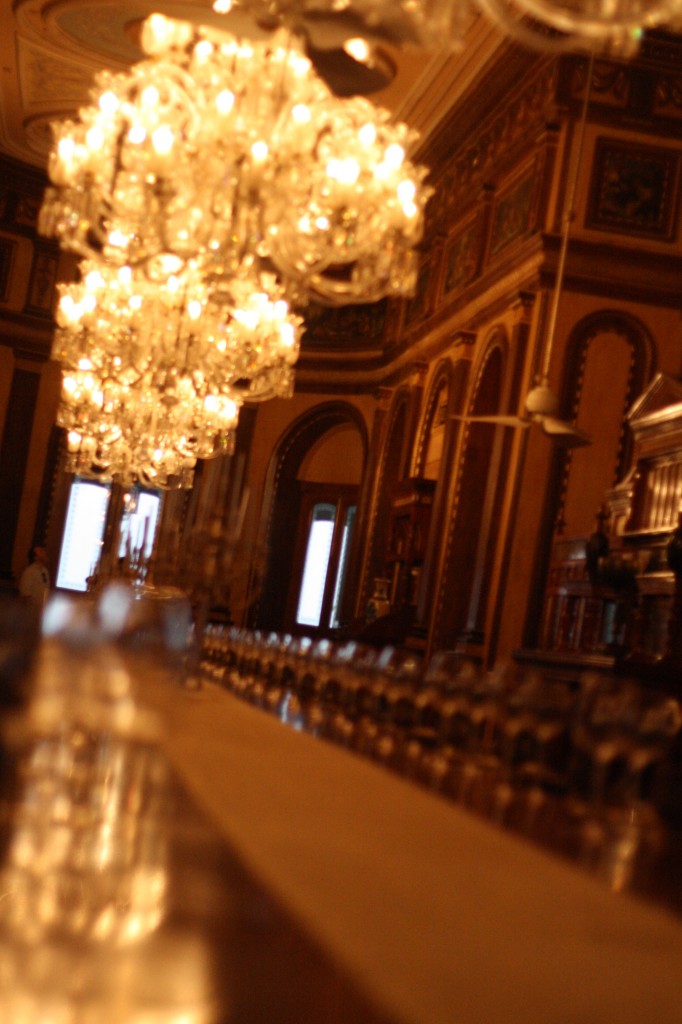 – the longest dining table in the world. When the glasses are perfectly lined, you can hear the person sitting at the other end of the room –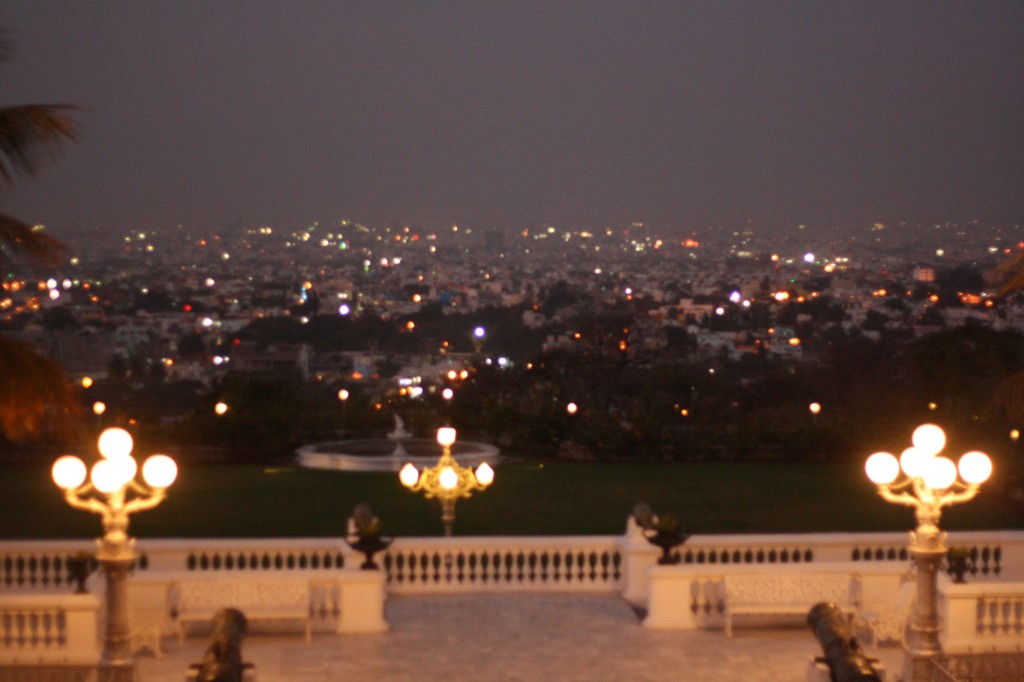 – the view of Hyderabad at night –
Fun fact about the palace and its previous owner – the items in the palace are 10% of what were originally in there.  The nizam of Hyderabad was a massive hoarder collector, and all the furnishings and art in the Palace came from all over the world (Murano and Bavarian glass, Swiss clocks, Persian hookahs, etc).  I can only imagine how incredible it must've been with the additional 90% of the collection.