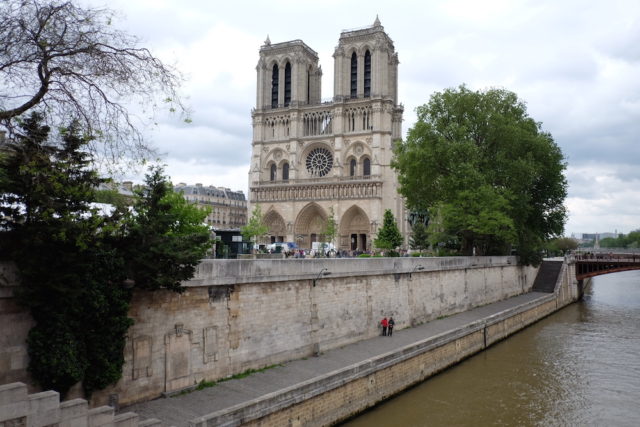 Paris, you guys.
I know it's so cliché to wax on about how beautiful, amazing, magical Paris is. But…it is.
Four trips in, and I still can never get enough of the City of Light.
Rather than a typical travel diary (a day-by-day breakdown), I thought I'd share my favorite places to eat, drink, shop, and do when traveling to Paris. There are also some new travel tips worth sharing as well (specifically around security and getting that all-important tax refund on big ticket purchases).
IS PARISÂ SAFE?
Yes. That said, you can see heightened security measures everywhere, in the presence of armed guards wielding machine guns in all public places. But I never felt unsafe at any point of our trip.
TRAVEL HACKS
Because of the additional security in Paris, you'll have to follow all travel rules (tiny liquids in a flat zippered bag) to the T. Also, be sure to not make some of our mistakes to save as much money as possible (read – don't lose out on your tax refund)
Make sure all your liquids fit inside a quart-sized Ziploc bag – they really enforce the rule when flying from Paris to the United States
All devices (tablets, cameras), as well as your charger, need to be placed in a tray during security screening as well.
Save all of your receipts (better yet – take pictures of them). If you're going to ship items home, submitting the receipts will expedite customs out of Paris.
Duty (tax) reimbursement is done at kiosks BEFORE you go through customs. There aren't any kioks outside of security, so give yourself extra time at the airport before flying out.
Uber is in Paris, and works great. Highly convenient when it's raining and impossible to find a taxi.
While WiFi is pretty easy to find in Paris, I recommend getting an international plan (ours cost $120 for 800 MB, which was enough for a week) or rent a MiFi (I use XCOM and have always had a great experience).

PLANNING RESOURCES
Admittedly, I did zero planning before this trip (save for booking flights and hotels). But a skim through the following resources helped us firm where to eat and the specific neighborhoods we wanted to wander around in. Since we've been to Paris before, we decided to skip the museums and spend out time walking, eating, drinking, and shopping.
Bright Lights Paris - the book to read if you want to explore the best of Paris. We used this book to find the majority of the restaurants we dined at, with great success.
Lady & Prince's Paris posts – we found our hotel, as well as firming up the neighborhoods we wanted to explore, through Marissa's excellent and detailed posts.
Personal recommendations Рwe met up with Meghan on our first night (and her last night!) in Paris, and she gave us a slew of amazing recommendations, the best being Le Souffl̩ and to visit the Chanel on 31 Rue Cambon for white bags and boxes (most boutiques provide black ones).

STAY
L'HOTEL
13 Rue de Beaux Arts, 75006

We stayed at L'Hotel (recommended both by Marissa and Angie), which was fantastic. While the rooms are tiny, they're so luxurious (deep tub and full-sized toiletries, comfortable bed, super dark room) that you won't notice.
Other things I love about the hotel – the bar (amazing craft cocktails and wine selection), the private pool (your stay gets you a 1 hour reservation during your stay), the location (in the heart of Saint Germain), and the service.

EAT

DRINK

SHOP

OTHER
I'd love to know – what are your favorite places to see, do, eat, and shop in Paris? COMMENT below and let me know!