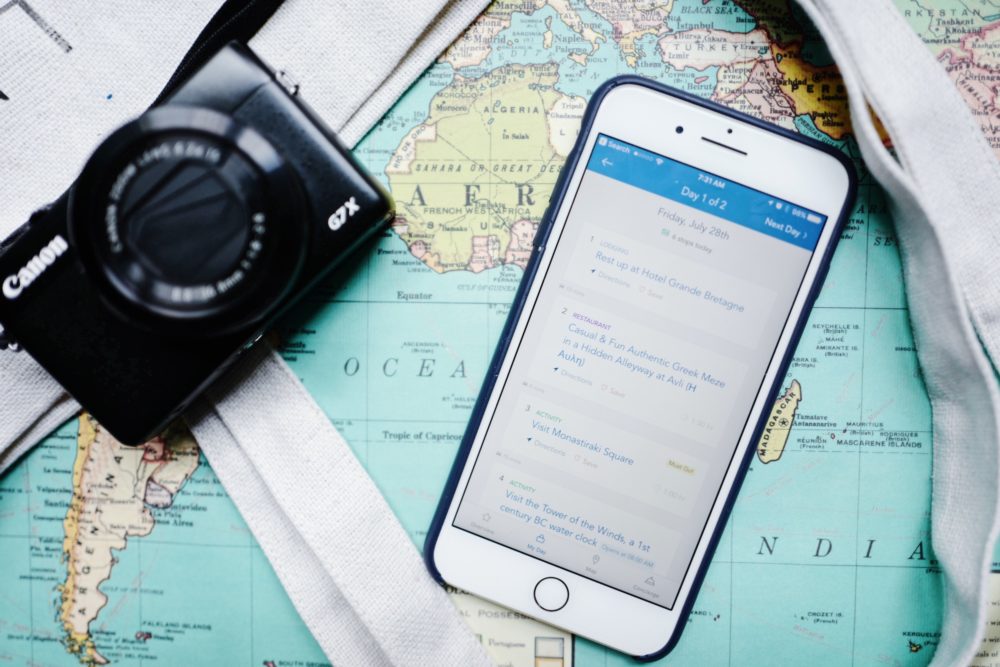 in partnership with Journy
I dropped the ball on properly planning our Greece vacation.
I bought a guidebook. I bookmarked a few beach clubs in Mykonos. I even Googled "Godfather-Syracuse-Sicily" to see how far we would be from the movie's landmarks (too far, as it turns out).
But I failed to properly plan a thing. And two weeks before our vacation to Greece, I was starting to panic.
That's when I met Susan. Over dinner with a group of fellow travel entrepreneurs, she immediately made an impression with her calm confidence, her encyclopedic knowledge of the New York culinary scene, and her startup.
She founded Journy, a company that puts together incredible itineraries, created specifically for you, for $25 a day.
It sounds too good to be true, no?
Susan linked me up with Steph, my concierge for the trip. I filled out a quick questionnaire (dates, reason for trip, who I'm traveling with, what I like to do, and my travel style).
Within a few hours, Steph replied. She asked for a little more information on our dining requests, had a few suggestions for Mykonos beach clubs that would be the right fit for us, and offered to book us private tours with an especially strong history focus.
Yes, yes, and more yes.
Two days later, she sent over the first round of itineraries. There were local gems recommended for breakfasts and lunch, and reservations made for a beach club and dinners. Our tours were booked. Sights were mapped out in a leisurely-paced itinerary. And she easily accommodated our cruise's embark/disembark times and my shoots in Athens and Santorini (#bloggerlife), which were the only constraints in our day.
Everything was loaded in the Journy app and e-mailed to me, which also ported to Google Maps for easy navigation. The picture of each destination also made it easier to navigate.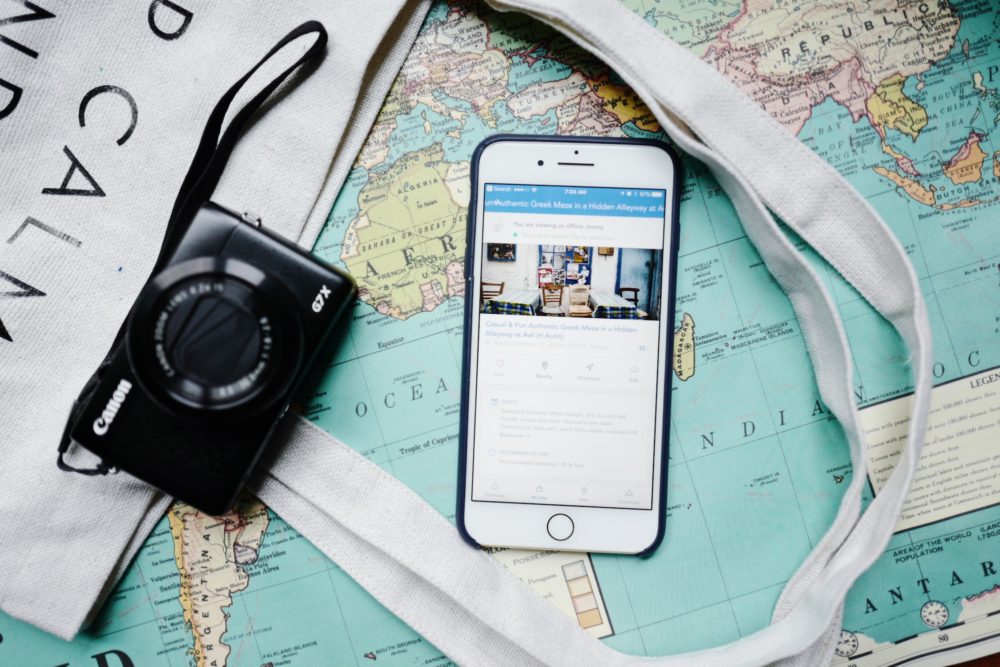 My only concern was just how much Steph had put in each day. It was a moot point, as it gave us flexibility to choose what we felt like seeing or exploring in the moment. In Athens, we were happy to visit every sight laid out for us on the first day. In Santorini, we only stopped at two places and opted to aimlessly wander around Oia instead.
It didn't occur to me to ask Journy about getting around our destinations. While we were fine in Athens (taxis and the Metro were easy to find and navigate, and we walked almost everywhere), we had to rent a car at the last minute in Mykonos and hired a driver in Santorini.
With trips to Newport and Hawaii planned this year, I will definitely be reaching out to Journy to curate the perfect itineraries. I've also not-so-subtly hinted my husband that he should have them plan a surprise daycation for us in New York.
$25 for a perfect day and no stress in planning it? Yes, please.
Try it yourself (and get 20% off with the code HITHAONTHEGO).
Journy planned our itineraries in Athens, Santorini, and Mykonos at no charge in exchange for a review. All opinions are my own, and I couldn't recommend Journy more highly. If you book a trip using my code, I will receive a small commission.