1.  I suffer from incredible FOMO (fear of missing out).  I had it when everyone seemed to be snapping up the 3.1 Philip Lim satchel, when my friends are all hanging out while I'm traveling for work, when everyone gets tagged into a post that I'm DYING to do.  Instagram and Twitter are my worst enemies during a particularly strong case of FOMO.  My old cure was to buy myself something new – my new cure, much less expensive, is to throw on a guilty playlist and have a solo dance party.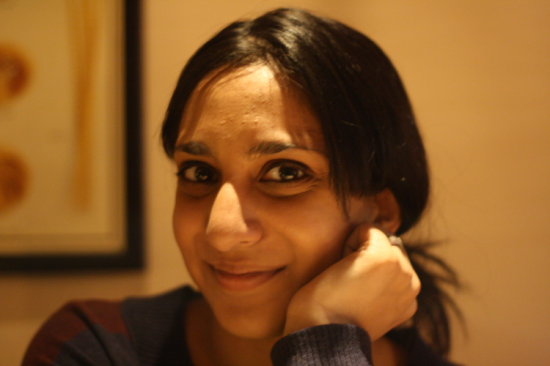 Oh right, context.  I've been a fan of the "Five Things You May Not Know About Me" that's spread through the blog world as of late, and was thrilled when my sweet friend Courtney tagged me.  With one down, here are four more things you may not know about me:
2. Â Though I got married in 2010, I have yet to make my wedding albums (it was a three day affair, so multiple books will be required). Â My husband and I have also never watched our wedding video, but given that it's over 3 hours (a bona fide Bollywood movie), I think you'll understand. Â (see more of our wedding here!)
3. Â My husband and I argue over who is a bigger sci-fi nerd (that's science fiction, for you non-geeks) on a regular basis. Â He claims it's him. Â I'm a firm believer that only the geekiest have seen the entire series Babylon 5 -Â multiple times.
4. Â While I may wear my headphones to emit the "don't-bother-me" signal, I sometimes don't play any music so I can eavesdrop on neighboring conversations. Â I do this more often than is probably appropriate.
5.  My cure for a bad day is my supremely cheesy boy band playlist, this epic peanut butter-caramel-cookie dough ice cream delivered to our apartment, my most beloved yoga pants (that are wearing dangerously thin), and re-reading Mindy Kaling's Is Everyone Hanging Out Without Me? or watching one of the Amanda Bynes trilogy (What A Girl Wants, She's The Man, and Easy A).  I sometimes feel like I haven't grown from my 18 year old self.
And because I'm an oversharer, here are some honorable mentions – I eat Mexican and Thai food weekly, at the bare minimum; one of my life goals is to have a cocktail named after me; I can quote the entire original Star Wars trilogy, complete with R2D2 beeps; as much as I loved living in Seattle for college, there's no way I'm ever moving back; I used to judge couples I was distantly acquainted with by their wedding website and the contents of their wedding registries.
It's hard to find bloggers that haven't already participated in this, but I'm tagging Annie, Jessica, Usha, Carolyn, and Eva. Â And YOU – COMMENT below with something you've rarely shared with other folks. Â I'd love to know!