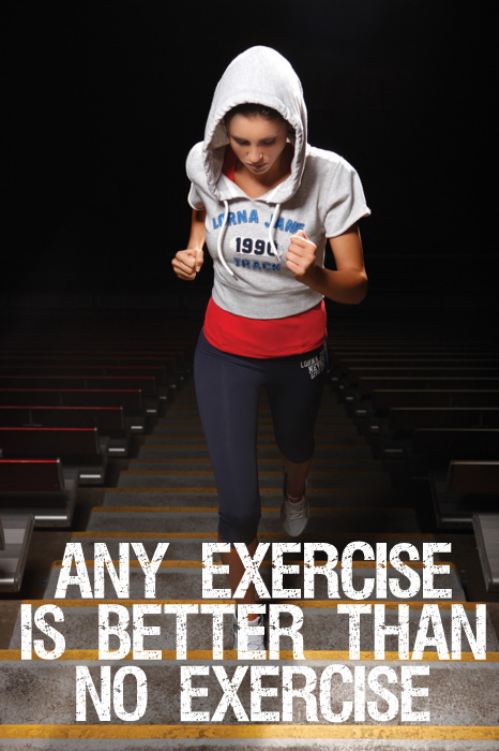 If you follow me on Twitter, you know that I'm a frequent sharer of Grace and Felicia's fitness posts.
Both women have chronicled their "journey of buff" (dubbed by Felicia) in such a refreshing, honest way that it's nearly impossible to not be inspired.
If I'm going to be honest, my own fitness journey has screeched to a halt in the new year. Â Yes, I've attended a fitness class here and there (thanks to ClassPass!), but I've been just terrible at scheduling my workouts and treating fitness as a non-negotiable.
That all ends today. Â And you'll never believe where I've found my favorite, FREE fitness resources (that can be done in the smallest of spaces).
Seriously, guess.
Answer – Instagram & BuzzFeed. Â And YouTube (but you already knew that one, you smarty pants).
Instagram – 15×15 Workouts
The concept behind 15×15 workouts is genius.  15 seconds of a single, HIIT move that hits all the body parts.  15 reps.  15 seconds of rest in-between. Daily workouts uploaded at midnight EST.
Anyone can do that in the time between they down their coffee and hit the shower. Â Anyone.
If you're like me and dipping a toe back into the fitness game, this is the place to start.
BuzzFeed – One-Song Workouts
Music makes or breaks a workout. Â It's just a fact.
BuzzFeed combines the agony of creating the perfect workout playlist and finding a workout by creating their amazing one song workouts. Â Combining classic body weight exercises with a songs that can only be described as pump up jams, you get a full body blast AND an emotional high that one can only achieve by blasting Jay Z's "On To The Next One"
And like 15×15, it can be done in the smallest of spaces. Â For me, it's the narrow hallway of my teeny tiny apartment or slightly larger hotel rooms. Â But given the intensity of the cardio moves, you'll want to perform these workouts with sneakers or on a cushy carpet.
YouTube – Doonya
Last (but certainly not least) is for you Bollywood lovers out there.
Doonya is a dance fitness class that combines classical Indian, Bollywood, and folk dance from my native country. Â And yes, they have studio workouts (members of ClassPass, y'all) and DVDs, but their YouTube channel is chock full of great, quick workouts that target a variety of areas.
My favorites – this abs workout, this arms workout, and this intense plyometrics workout.
Strong is the new sexy, folks. Â And if you've fallen off the fitness wagon, come hop back on with me. Â Because I too want to have the strength to punch people when I'm 90.
How do you stay motivated to work out? Â Do you have a go-to quick workout, or ones suitable for tiny spaces? Â COMMENT below and let me know! Â And be sure to visit the first volume of sneakerless workouts.