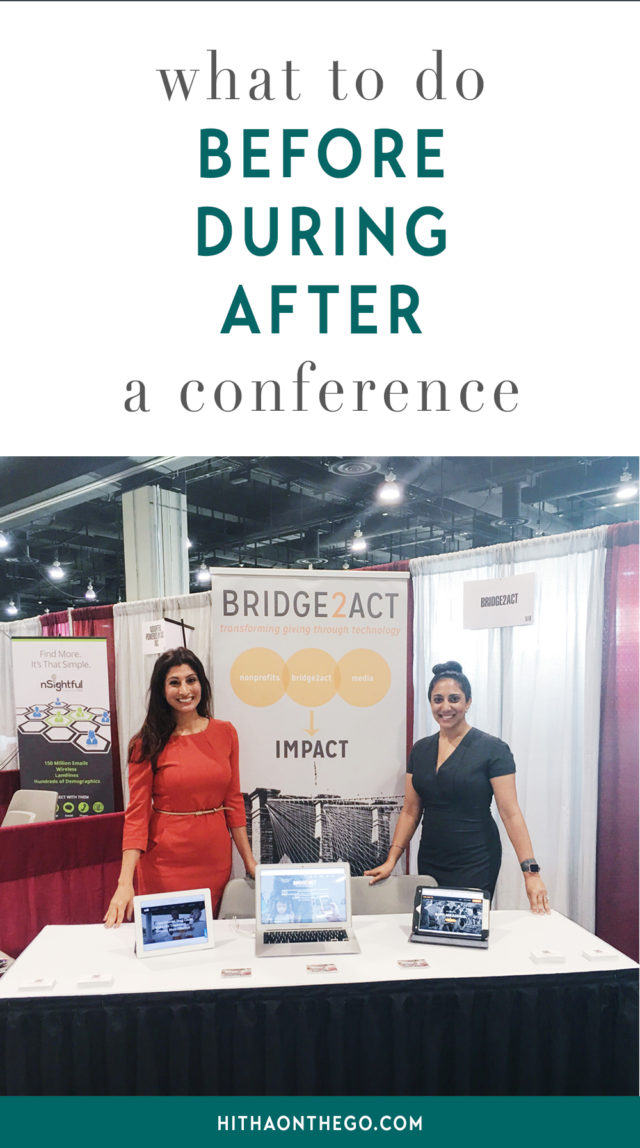 A work conference, like Gwyneth Paltrow and cabbage, are a love-hate thing.
No one is ambivalent about conferences. They either love them, or they loathe them.
I'm firmly in the former camp. Conferences make me wistful for my single days – the possibility of meeting someone new, the chaotic pace, and the promise of a grilled cheese sandwich in room service (versus the late-night diners I used to frequent).
I did meet my husband at a conference (NetIP 2009), so I tend to have a more romantic view of them.
Unlike a single girl's night out, however, my conference preparations are detailed, thorough, and sober. Whether it was the JPMorgan Healthcare Conference or the recent United State of Women Summit, here's how I get my conference game face on.
Before the conference
During the conference
After the conference
How do you prep for a conference? Do you have any rituals or habits you follow to a T? Share the wealth below!
More #worksmarter tips:
thumbnail illustration via