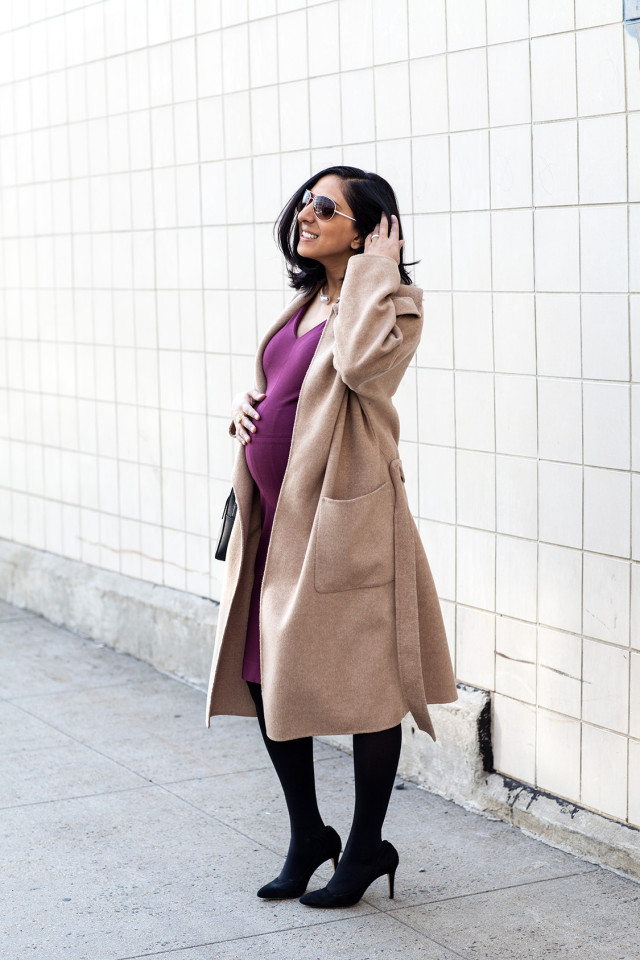 – Zara coat (similar) – MM LaFleur dress c/o –Tory Burch bag –
–Sole Society heels (similar) – BaubleBar necklace – Loren Hope cuff –
– Julie Vos ring – Marc Jacobs sunglasses –
Cream cheese frosting. KGB-CIA novels. The cheesiest of superhero movies. Wine (colored clothing).
Also known as my random third trimester cravings.
This MM LaFleur dress has been a powerhouse in my maternity wardrobe, accommodating my growing bump with ease (I'm 32 weeks in these pictures). Paired with my camel coat (the only one that still fits) and my go-to heels and bag, and you have my go-to "oh shit! I have to look professional today" outfit.
Bonus – it's a nice break from the monochromatic looks or raggedy sweatpants look I've been wearing as of late.
For more maternity style posts, click here
Photography by Lydia Hudgens