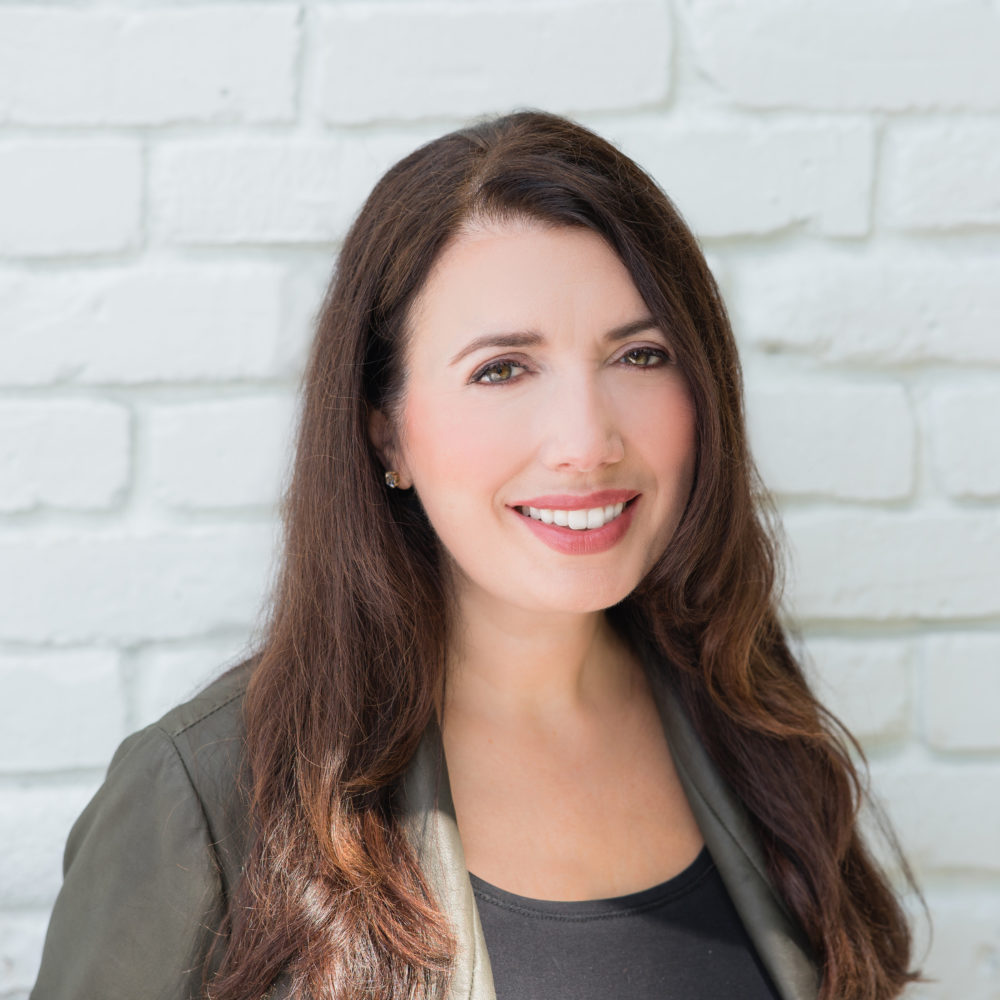 Fran Hauser is the author of the forthcoming book The Myth Of The Nice Girl (April 2018). After serving as President of Digital at Time Inc., she transitioned into investing and advising women-led startups (The Wing, Werk, and Heymama are in her portfolio). These are her morning and evening routines.
a.m.
I usually wake up around 7:15 – either on my own, or my 7 1/2 and 6 year old boys wake me up! I love when one of the boys wakes me up because they will jump in my bed and we cuddle and talk about our dreams the night before and the day ahead.
Once I am up, I take a quick look at the home screen of my iPhone (which I keep downstairs in my office) to make sure there is nothing urgent that needs to be addressed. I leave my phone there so that I can focus on breakfast with the boys and getting them off to school. I LOVE my morning coffee. It is one of the best parts of my day. I enjoy it while having breakfast with the kids and even after they leave for school.
My boys are somewhat independent but they still need a lot of prodding in the morning.
"Get dressed, take your vitamins, brush your teeth."
"Why do i need to brush my teeth?"
"Because your teeth will fall out if you don't."
There's a lot of this.
My morning routine depends on whether I am going into the city or working from home in Bedford. If I am going into the city (which is usually one or two days/week), I need to be out of the house around 8:00 so I don't have much time before I leave. My time at home consists of the quick iPhone check in, breakfast with boys, and a shower. For breakfast, I am a creature of habit. I usually have a soft boiled egg and slice of bacon (yes, bacon, almost every day) or Special K with almond milk and blueberries. I've also recently integrated a nutrition supplement called The Super Elixir from WelleCo into my morning routine. My diet is not the best and it makes me feel good to know that I am doing something first thing that is good for me nutritionally.
I also keep it really simple when it comes to getting dressed. I usually wear a black base (long black top with leggings or skinny black pants) and layer it with a cool top. I also love my skinny jeans and black leather leggings. I pick my outfit out in the morning, not the night before. My beauty routine is simple – a cleanser, eye cream and moisturizer, I use the Rodan & Fields Daily Cleansing Mask – I like that it's effective but gentle. I also use Vichy LIFTACTIV SERUM 10 SUPREME, which I've found to be the most effective for fine lines and wrinkles. I love the way it feels when I put it on. And I always wear a moisturizer with sunscreen, this one from Rodan & Fields. In terms of makeup, I wear eyeliner, mascara and lip gloss.If I have a big meeting or event, I also wear eye shadow and a darker lipstick.
I commute to the office by train. My hour on the train (with WiFi) is so productive! The 20 minutes in the car to the train is my quiet time. With so much energy in my house (two boys!), I really appreciate the quiet. No music for me during my drive.
When I work from home, the extra time I have in the morning feels like a luxury. After we get the boys off to the bus, I try to meditate for 5 minutes using my favorite app Meditation Studio. I love it because it offers short, digestible meditations. When it's nice outside, I love going for a walk in my neighborhood with a girl friend. Once a week I have my trainer come over. I aim to be on my laptop by 10:00. I am the most productive in the morning and really try to maximize this time.
For getting the news, I love newsletters. Need 2 Know and Fortune's The Broadsheet are my go-to ones, along with Twitter. I also love Clover Letter to get a sense of what's important to the "younger" generation, since many of my startups are targeted at a younger audience and I often create content for this generation.
When I'm commuting into the city, my workday starts on the train. I do a quick e-mail scan to make sure there is nothing urgent. Then, I dive into a strategic project because I do my best work in the morning. I save more administrative tasks for later in the day. If I am working at home, I use the same approach, with my day sometimes starting a little bit later (after a walk or exercise).
As far as apps, I live in Google Docs. I have a great team that is working with me on the launch of my first book, The Myth of the Nice Girl, and we do everything in Google Docs. I've had the same to-do app since I got my first iPhone – ToDo by Appigo. Before I do my e-mail scan, I go into ToDo to see what my priorities are for the day. I look at my calendar to see when I have big chunks of time free, and that is when I tackle the larger strategic projects. If there are phone calls I need to make (doctor's appointments, etc.) I bundle those together and make sure I get to them during business hours. All of the other administrative tasks will get done at night (on the commute back or after the kids go to bed). I check ToDo many times during the day. Other apps I can't live without are Evernote, Uber and my commuting apps (OnTime and MTA). Â Also, I can't live without my social media apps (Facebook, Twitter, Instagram and LinkedIn).
p.m.
We put the boys to bed around 8:30/9:00. I am usually back on the computer after that, handling email and administrative tasks until around 10:00. My husband and I unwind by watching TV, which we usually do from 10-11. We are currently binge-watching The Crown, which we are loving.
Before we sit down to watch TV, I change into my pajamas (an old t-shirt with random PJ pants). If I have the energy, I wash my face and put nighttime moisturizer on. I know how important it is to do this because your skin gets really dry overnight, but I am usually so tired and can't get my act together!
I love to read before bed, on my Kindle Paperwhite. I am in a book club with 5 friends, and we just finished Little Fires Everywhere (which I loved). Our next book is Sing, Unburied, Sing. My husband and I are listening to Beartown on Audible (which I am also really enjoying) — we drive up to Stratton most weekends and it's our favorite thing to do during that long ride.
I aim to get to sleep by 11:00 p.m. I close my eyes, breathe in the lavender oil I apply on my pillow every night, and try really hard not to think about my to-do list.
You can pre-order The Myth Of The Nice Girl here, and be sure to follow Fran on Twitter and Instagram.