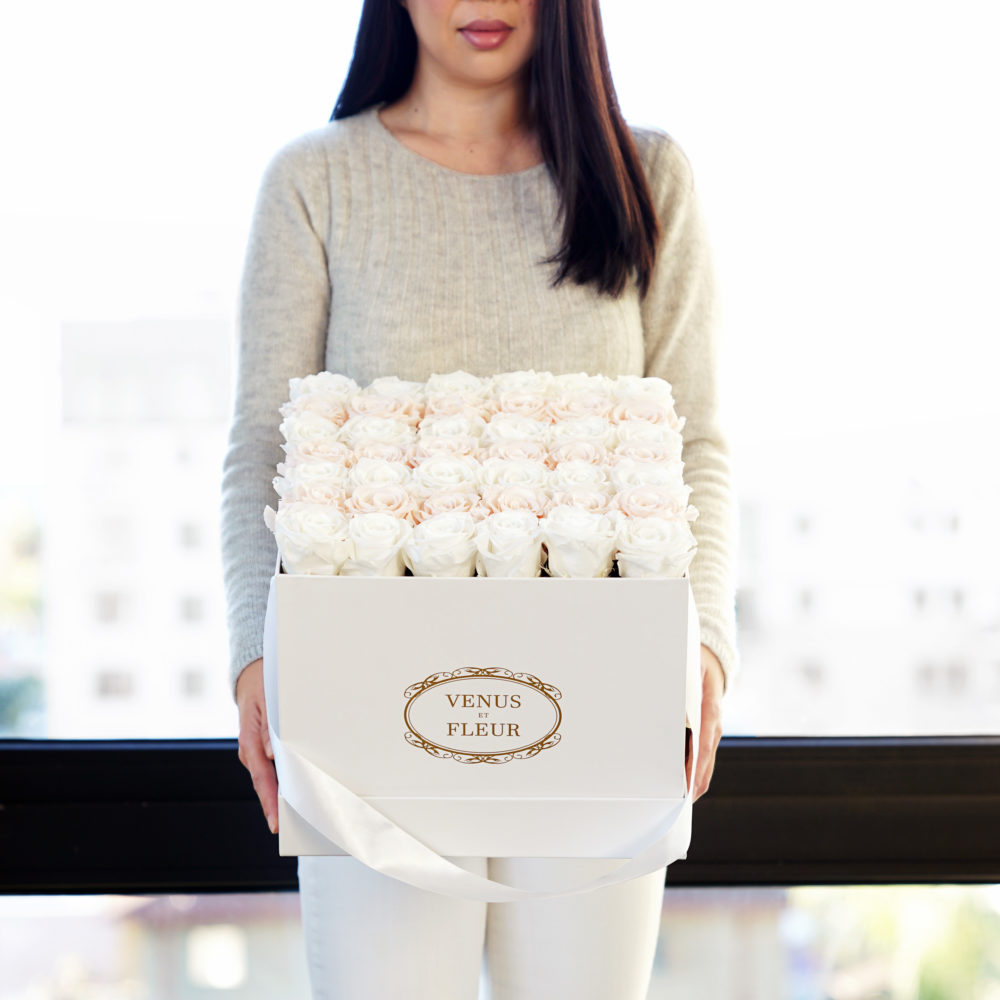 'TREAT YO' SELF.'
It's my second favorite episode of Parks & Recreation (the one with Joe Biden claims the top spot).
A day dedicated to treating yourself sounds downright blissful right now. Mine would involve sleeping in, eating breakfast in bed while reading some kind of witchy novel, then hitting the spa for a massage and facial. After lunch at Hillstone's (spinach dip, sushi, a baked potato, and a dirty martini please) and a blowout at Drybar, I'd take in a matinee of some impossible-to-get-tickets musical. An early dinner at Scalinatella (truffle pappardelle and lots of bubbly) would follow, and then I'd head back home. I'd throw on cashmere pajamas, binge watch the latest season of Scandal while eating a Levain peanut butter and chocolate cookie, and crawl into bed for another 12 hours of sleep.
That's my #treatyoself day. And since it probably won't happen in the foreseeable future, I have to take my moments when I can.
An early evening facial before Rho's bedtime routine. A blowout on my way to an afternoon filled with meetings. Waking up 30 minutes earlier to read in bed.
And, on occasion, a small present to myself.
I'm not about the Valentine's Day hype. But I do think it's important to shower yourself with love on the regular, from sticking with a morning routine to gifting yourself a little something for no reason at all.
These little gifts (founded by South Asian women) are perfect for any woman in your life. Including you.
Treat yo' self. You deserve it.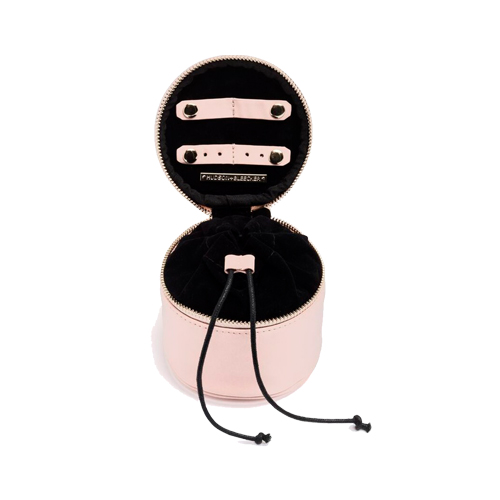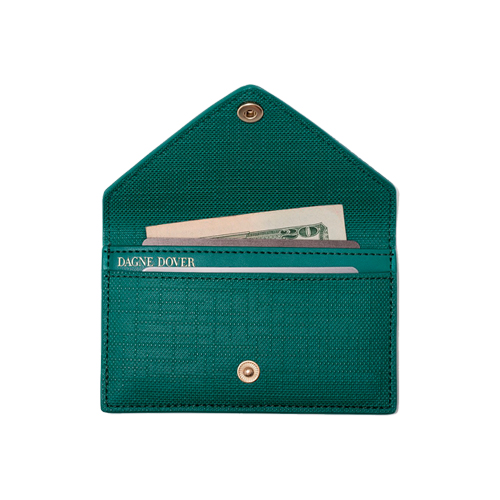 Compact and thoughtfully designed, Hudson+Bleecker's newest jewelry case fits everything you need for the day or for a week-long trip. You can usually find these earrings, this cuff, and a piece gifted to me from my husband or parents packed in mine. I personally love the pale pink color, which pops against the black, blue, and gray of my luggage and travel items.
Every Dagne Dover item is thoughtfully designed, for both function and beauty. Their card case is no exception, as it fits everything I need (my smattering of credit cards, ID, membership cards and the rare occasion I have cash) and easily fits in my pockets when I feel like ditching my purse. Which is often. I just picked up the emerald green one for myself (#flyeaglesfly, I can't help myself).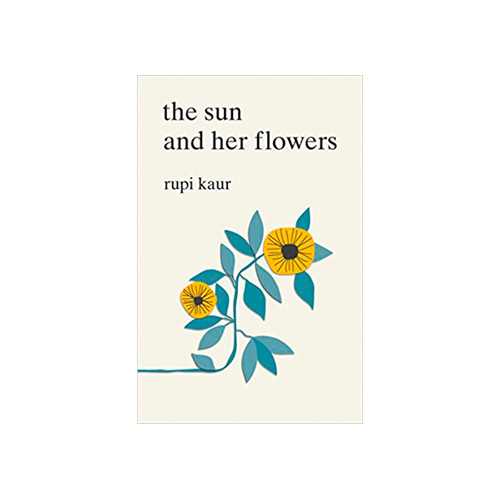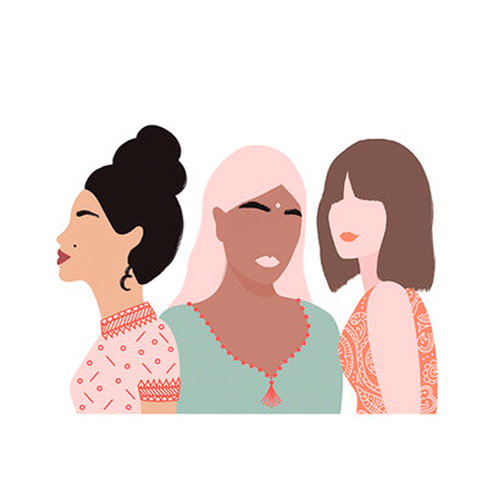 One of the best compliments I ever received was when someone asked me if I was Rupi Kaur.
"I wish," I replied.
Kaur is a brilliant poet and performer, and both of her books – Milk and Honey and The Sun And Her Flowers – are achingly beautiful. She is the definition of modern femininity – raw, graceful, unapologetic, and unafraid – as is her work.
One of my favorite purchases this year came from Instagram. I picked up a handful of Badal's beautiful pieces (her Kitty Party collection and her Durga print) and promptly shipped them to Framebridge. Who Runs The World is a perfect addition to any gallery wall, and any Indian food lover needs this sticker set.
If you love the 'slay' necklace in this print, get it here in silver.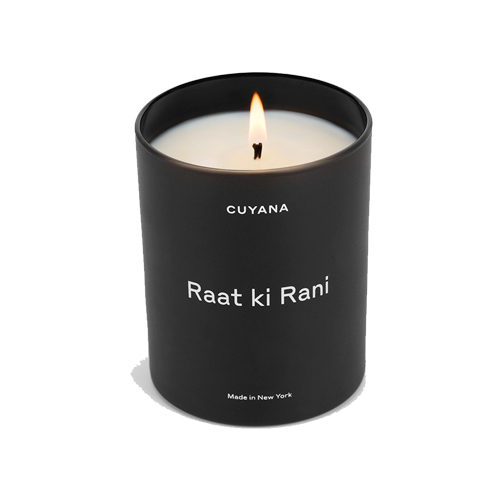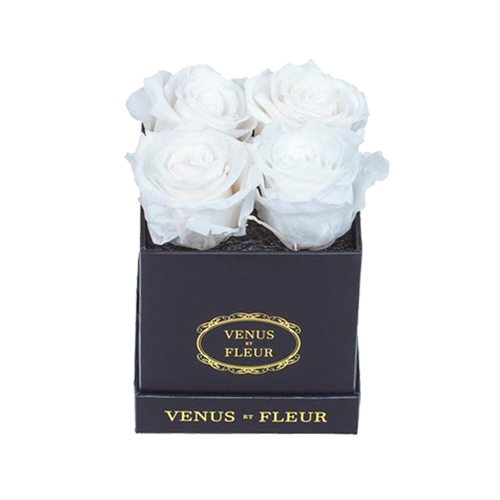 Cuyana's 'fewer, better' ethos has helped me streamline my wardrobe – and my life. I love having a candle burn next to me while I work, but I hate super-fragrant candles that need I have to blow out within 30 minutes (or else suffer a massive headache). Enter Raat ki Rani, which Cuyana launched a few months back. The jasmine scent is subtle, lovely, and reminds me of my family's home in India. I adore the candle – almost as much as the story behind it.
'Fewer, better' extends to my nightstand as well. There's just a few items – the necessary lamp, my current books (this one and this one), my Kindle, and my vitamin case.
And this petite flower arrangement.
It smells divine. It makes me smile every time I look at it. And it lasts for a full year.
As much as I love fresh flowers, I really dislike the waste and the upkeep. Venus et Fleur's arrangements undergo a proprietary process to maintain the fragrance, dye it any color, and preserve them.
They were also created by a now-engaged couple. Which I love. And I can't wait to see what their wedding florals are like.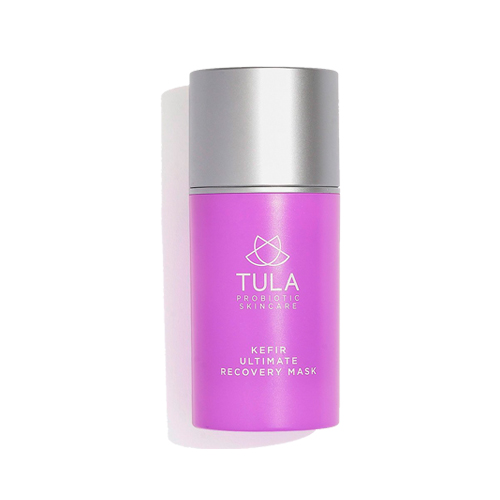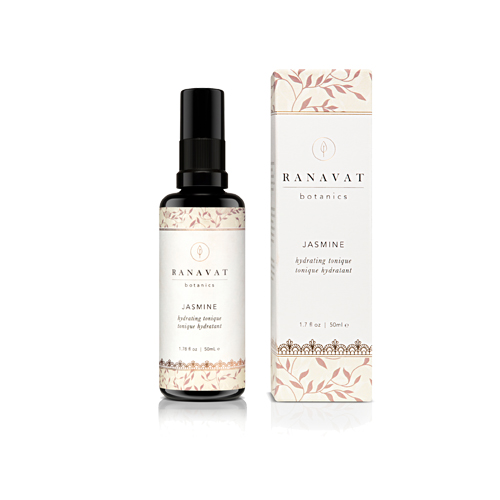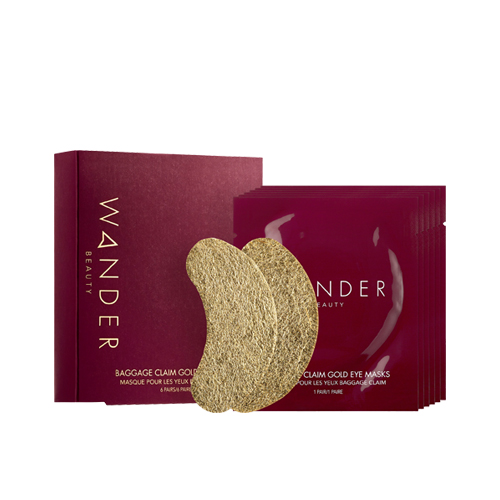 I'll spare you the science lesson on why kefir is so key for your skin (read more here), but just know that this mask needs to be added to your list.
It's the bomb.
TULA's new kefir mask is hydrating, nourishing, and leaves your face glowing. And I can't help but fangirl over the company's founder, Dr. Raj (who's also a practicing gastroenterologist, an on-air expert, and mom of two sons). If she swears by it, I'll always give it a try.
I'm equal opportunity when it comes to my skincare – natural to science-driven, drugstore to luxury. But I am making more of an effort to clean up my beauty cabinet, especially with serums and toners (which are meant to penetrate the deepest layers your skin).
Enter Ranavat Botanics, a luxurious clean beauty line that delivers results. I use the jasmine tonique between cleansing and moisturizing. It smells heavenly (much like the Cuyana candle), and keeps my face feeling hydrated all winter long.
These eye masks have been a mainstay in my sleep-deprived few weeks.
Between getting out of bed and running to the kitchen for matcha, I apply them and look impossibly well-rested by the time I'm off to my meetings. They're that good.
I've been a longtime Wander Beauty fan, but these masks have to be my favorite. For frequent fliers or sleep-deprived entrepreneurs/mothers, they're a downright essential.
What would your perfect #treatyoself day be? COMMENT below and let me know!

top image via