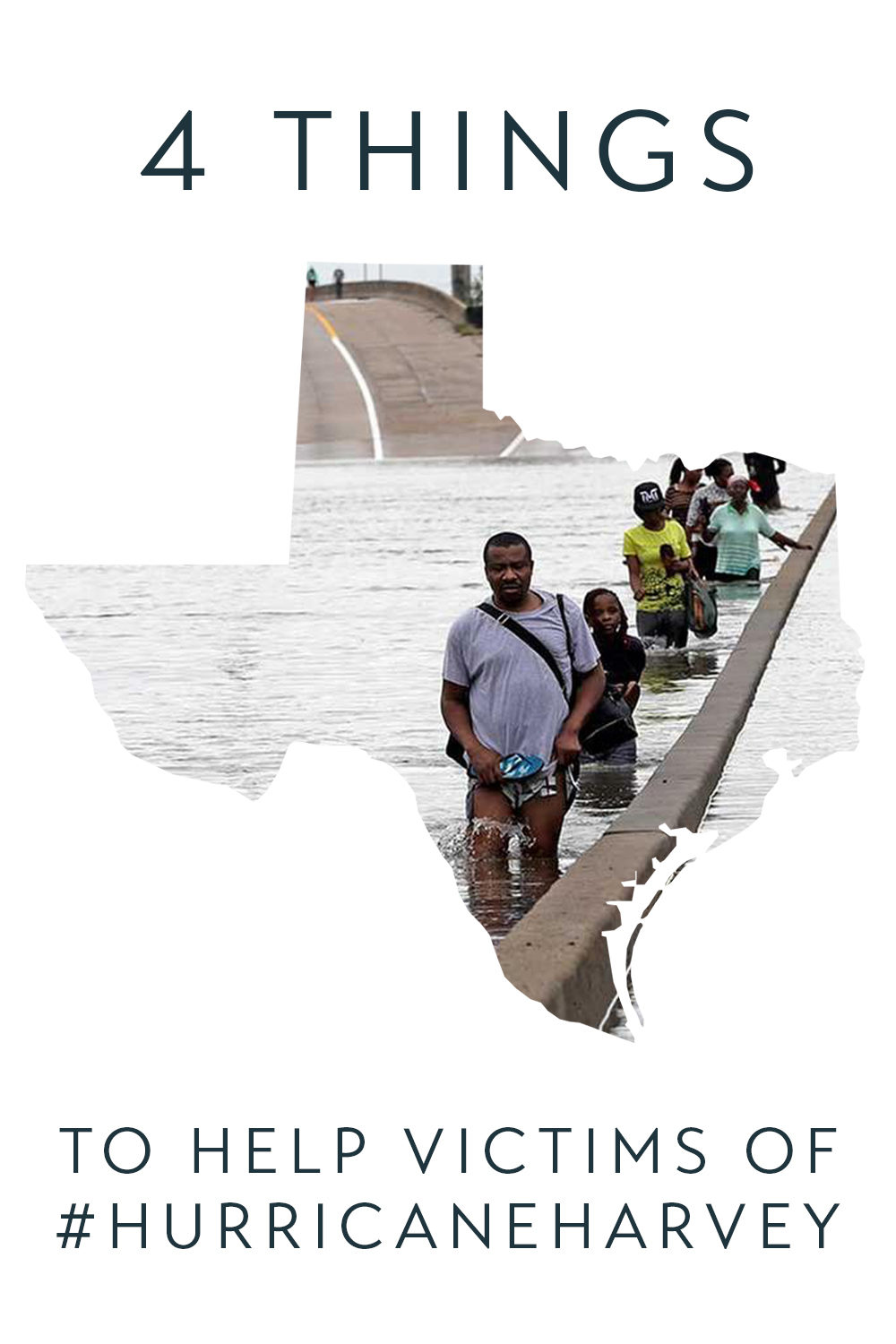 If you're reading this, chances are you were barely affected by Hurricane Harvey, save for a handful of social media updates.
You're lucky. And I sincerely hope you've done your part and given to those who have lost everything – their homes, their jobs for the foreseeable future, or even their loved ones.
If you haven't – that's okay. Keep reading.
If you have – I hope you continue reading, to give to one of these 4 outlets who are serving the most unserved areas of the relief efforts.
Did you know that diapers are rarely provided in relief kits? The Texas Diaper Bank and Austin Diaper Bank are filling that void, and putting together relief kits for delivery in the affected areas. You can donate to the Texas Diaper Bank here, or purchase needed items for the Austin Diaper Bank here.
The fundraising platform has put together a campaign to support local nonprofits and community organizations. This campaign provides immediate emergency supplies for survivors, and will also fund longer-term recovery efforts and home rebuilds. The organization has carefully vetted the local nonprofits it funds (and is a highly rated nonprofit itself), so you can be sure that your money is getting to those who need it most. Donate here.
If a financial donation isn't in the cards for you, consider donating blood. It's free, and it's needed desperately. Find your local blood drive here. If you can't donate blood but want to support those with medical needs, donate to Portlight (which provides relief for people with disabilities) or Direct Relief (which delivers prescription drugs and medical supplies in emergency situations)
The 3 shelters run by this organization needs money and supplies. You can donate here, or you can purchase socks and underwear, non-perishable food, toiletries, feminine hygiene products, and baby changing supplies and formula and drop them off at 15660 Dallas Parkway in Dallas, TX.
Many pets have been left behind during evacuation efforts, which just breaks my heart. Austin Pets Alive has rescued over 300 pets and continue to open its doors. You can donate here, or open your home to a foster pet during these efforts if you're located close to Austin.
6. Food Banks
Whether you have food or money to spare, a food bank in one of the affected cities is an ideal place to donate. Please consider making a donation to the Central Texas Food Bank, Houston Food Bank, Galveston Food Bank, or Corpus Cristi Food Bank. Or to all four food banks, if you have the money to spare.
7. Team Rubicon
This is probably one of my favorite nonprofits, Harvey efforts aside. Team Rubicon hires veterans and deploys them to lead recovery and relief efforts for natural disasters. You can donate to their Harvey relief fund here, and track their progress here.
If you're a fellow Amazon addict, consider making your purchases through Amazon Smile to support one of the local nonprofits focused on the relief efforts. For every eligible purchase you make, 0.5% of the price goes to your selected nonprofit (which can add up, depending on your Amazon habits). Search and select your charity here. I recommend supporting one of the following:
Texas Diaper Bank
Austin Diaper Bank
Austin Pets Alive
Houston Food Bank
Galveston Food Bank
Corpus Cristi Food Bank
Houston Coalition for the Homeless
However you donate, please consider making a recurring donation if you can. The relief efforts will take years to restore the lives of millions of Texans, and giving continuously is the most effective way to help them rebuild their lives.
I also wanted to make a note of the Red Cross, and why you don't see it on this list. I prefer to support smaller organizations who have been working in the community well before this disaster struck. These organizations are, in my opinion, more effective in delivering relief and in greater need of funds.
Large nonprofits like the Red Cross or Salvation Army, while making it incredibly easy to donate to, also spend a LOT of money on marketing to solicit donations. With the Red Cross in particular, they have a history of waste and prioritizing optics over care (more details here).
Many of these small organizations are too busy providing relief to market themselves. I hope you consider donating to one of these over one of the bigger ones – they need it, and your donation will have a greater impact on those affected by Harvey than your donation to the Red Cross.
Please share this post with your friends and family and encourage them to help. Let's send our love, thoughts, and funds to help our fellow citizens recover and rebuild their lives.
graphic by Hitha Palepu, image via Associated Press