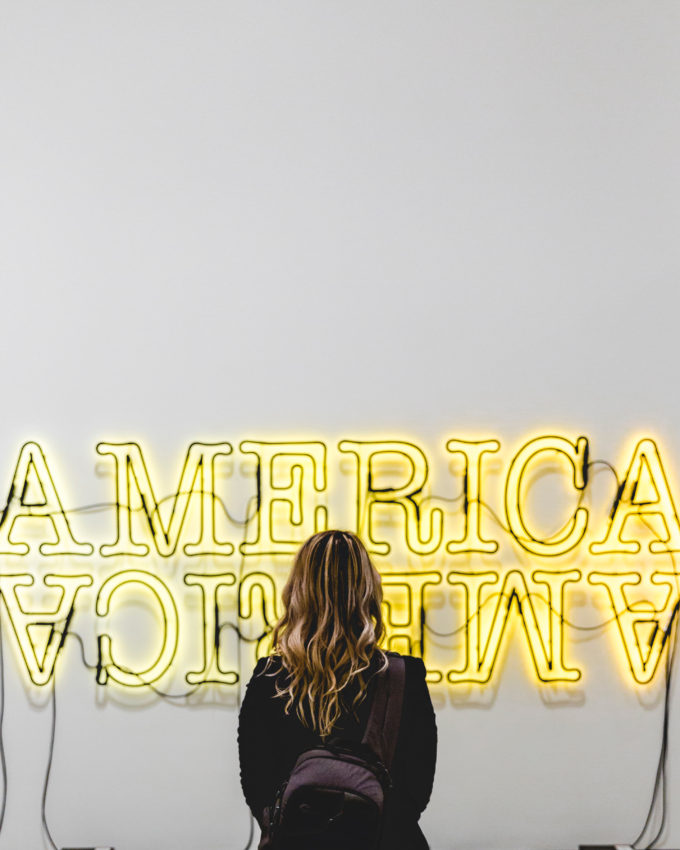 Since the election of our 45th president, we – as a generation, as a nation, and as a gender – have gotten far more involved in politics than we ever did.
Calls and letters to congressional offices are at an all-time high. Protests are coupled with ongoing actions. And more women are standing up to say "I'm going to run for office."
More women in elected office is critically important – no matter your political beliefs. Women are more likely to work across the aisle and pass legislation. Nancy Pelosi, during the 110th Congress, got 230 bills passed for vote in the Senate – with more than 70% with bipartisan support.
That's getting s*%t done.
Right now, women hold 19% of congressional seats and 21% of the senate. There are only 4 women governors at the moment. At the state level, it's a mixed bag. In the states with the lowest salary for state house and senates, women are much closer to parity (42% in Colorado state legislative branch). In the other states? I think you get the picture.
[Tweet ""When women succeed, America succeeds.""]
But for every woman who starts the long process of candidate-prep, there are thousands who want to get more involved – without running for office themselves.
What to do?
This question was on my mind last Thursday, when I was at the Athena Leadership Council meeting. The day was focused on 'Women In Office', and the question I kept asking was "how can the women who don't want to run get more involved?"
I asked this question to a Fox News analyst, two city councilwomen, to a fundraiser, a former chief of staff to Representative Pelosi, and to the founder of VoteRunLead.
Their responses did overlap to these four actions you can take, starting today. Here's what to do.
SUPPORT
In your life, there is a woman you know who should plan to run. If she's declared to do so, offer any help she may need. It may be babysitting so she can attend a training, doing some research on her behalf on key issues, or donating your time or home to campaign when she declares her candidacy. If there's a woman you know who SHOULD be in office, ask her to run. Get a group of friends together to powwow how you all can support her – financially, with your skills, and with your time.
DONATE (WISELY)
Financially supporting candidates is a no-brainer. But giving $5 here, $25 there when prompted isn't a good use of your funds if they don't support your values. No matter how much you have to give, I would set up a budget for your annual donations (political and charitable) and divide it among organizations and campaigns. Identify 1-2 organizations that align with your values – Emily's List if you're pro-choice, the Susan B. Anthony List if you're anti-abortion, Vote Run Lead if you just want more women (on both sides) – to donate to regularly, whether it's a monthly donation or 1-2 times a year. Identify candidates and elected officials at all levels – local to federal – and donate to the ones you feel invested in. You can also start your own PAC – formally or informally – by enlisting a group of like-minded women in your local circle and pooling your budget together to donate as a group. Make sure to identify an issue that you all agree on and champion. Candidates win and lose. Issues are eternal.
FIND YOUR ISSUE
And don't shut up about it. We're all guilty of focusing on "what's happening right this moment", versus keeping an eye on the bigger picture. Trying to stay on top of all near and long-term issues is a full time job – for journalists and civil servants alike. But for invested citizens, it's better to stay on top of the news and focus on one issue that you care about deeply. For me, that issue is healthcare. I'm livid that a family needs top-tier insurance and a good $100,000 in savings to afford cancer care in this country. While I call my congressman and senators on any major vote that's coming up, I make it a point to stay on top of anything healthcare related at the local and federal level, and learn as much as possible (I read Axios Vitals, the health sections in the NYT and WSJ, and FierceHealthcare every day). Be engaged with this issue every damn day.
GET IN THERE
There is no substitute for old-school organizing and networking. Learn how your party grooms and selects its candidates to seek higher office by inviting county committee members to coffee to learn "how does this all work?" This kind of information isn't available online, no matter how hard you search. You need to show up, ask questions, and to build relationships. Join a community board. Find a candidate or elected official that speaks to you, and support them however you can. I'm lucky to have met Helen Rosenthal, my city councilwoman, and learn about the incredible work she's done for the Upper West Side. After meeting her, I amended my political budget and shuffled my calendar to support her re-election campaign. Helen is who I want representing me and my family, and I'm certain there's a woman like her in your local community to support. It's been 15 years since I last volunteered on a campaign (for then-congressman, now Governor Inslee). I'm not letting another 15 years go by between getting involved.
Men have spent the past 241 years creating and maintaining the political machine that's designed to shut us out. I don't want to wait another 241 years for parity – in our government, in our workforce, or in our homes. And I don't think you want to, either.
Let's get to work.
Which action are you going to be taking? What's an issue that motivates you to do more? COMMENT below and let me know!
P.S. – 4 things to know about Planned Parenthood, and how to contact your elected officials easily.