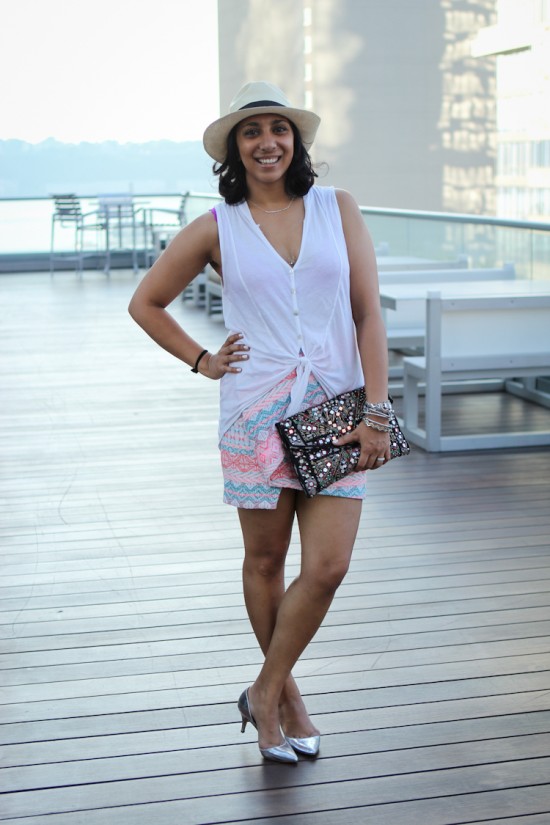 - Stylemint top (old, similar), Hanky Panky bralette (c/0), Zara skirt & clutch,
Capwell & Co bracelets (c/0), J.Crew hat and heels, Gorjana Griffin necklace (c/o) -
While I haven't gotten the most color (skin tone wise) this summer, I've been wearing it like it's my job.  This skirt and clutch (total steals from Zara's summer sale) have been worn nonstop throughout this season.  The outfit falls within the theme of summer 2013, also known as "dress-like-y0u're-on-vacation".  The ocassion for this outfit?  Hosting Julia, Kat, Jessica, and Hallie on my rooftop for a cocktail before heading to my favorite local restaurant for dinner (hi Anejo!).
Thankfully, my husband and I are ending the season with a long weekend in MIAMI!  I'm so excited for a weekend spent poolside and at the beach, eating great food, and exploring a city new to the two of us.  It also means I'll be eating kale and quinoa for the next two weeks, to prepare for said trip.
What's your summer uniform?  Have you taken a vacation lately?  COMMENT below – I would love to know!
Photography by Kat Tanita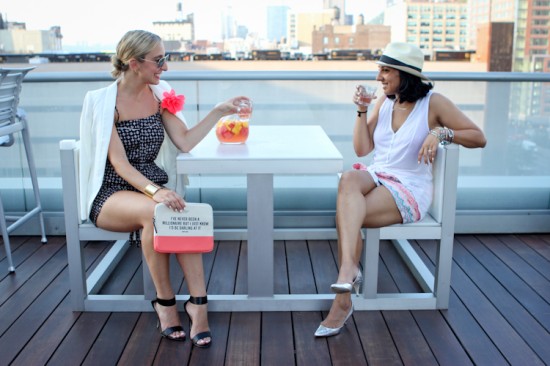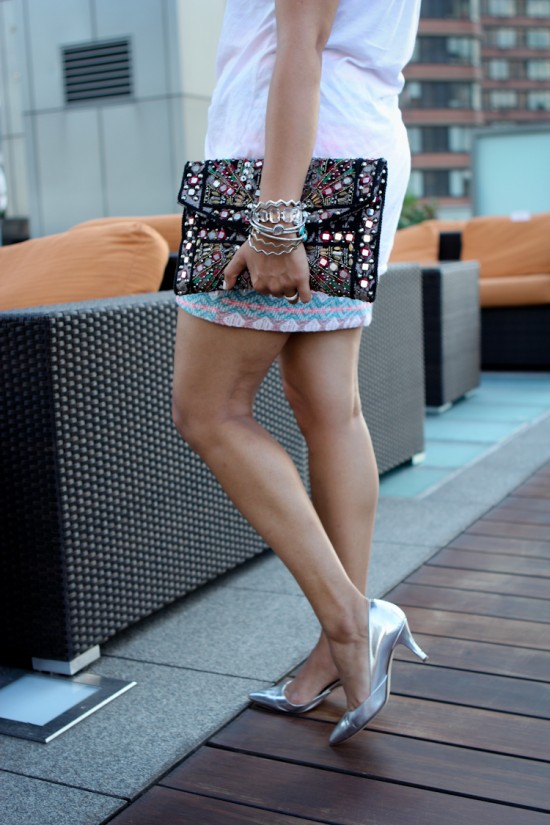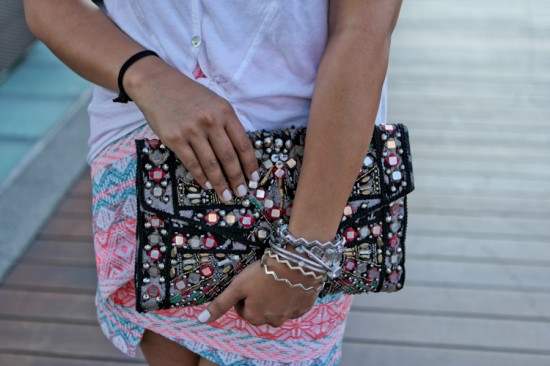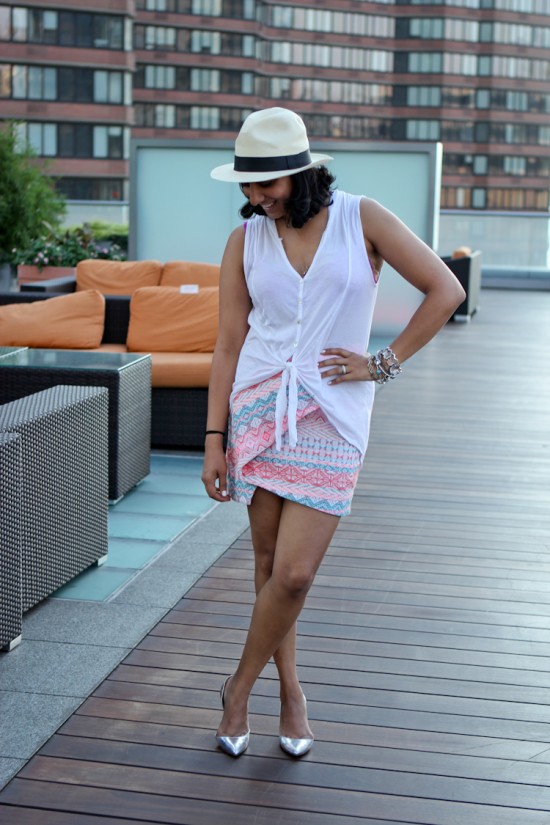 { 7 comments }